I killed a "Constrictor" on a "Palace map (T14)" and it dropped a "Vulconus", which is supposedly a exclusive drop of the "Enslaver". Was it changed on the last patches or did something break?
- Vulconus entry on the wiki:
https://pathofexile.gamepedia.com/Vulconus
- And a image of me after the fight: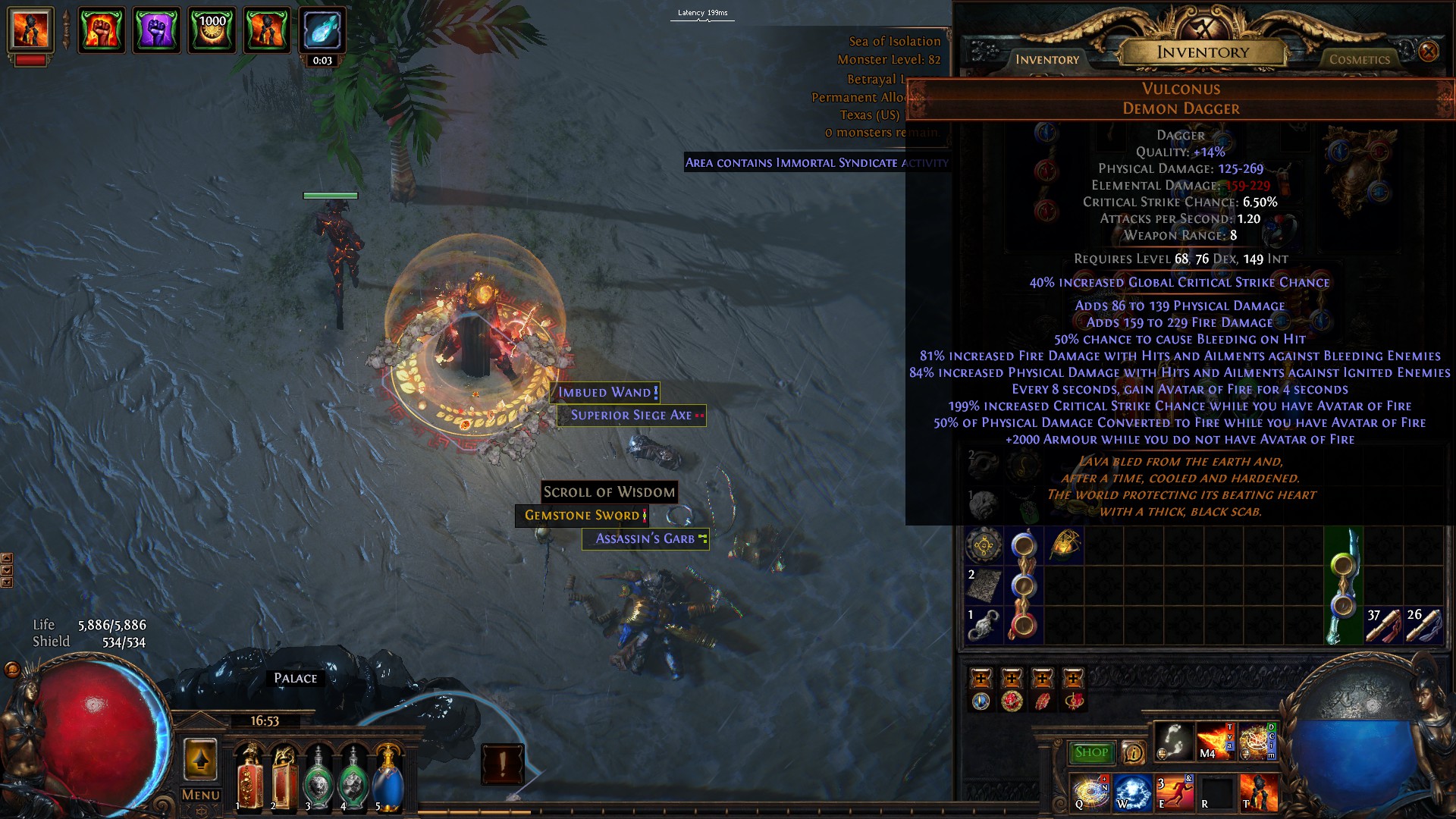 As you can see, i was on the constrictor map, "Sea of Isolation".
- A bit hard to see, but the "Enslaver" is still alive on "Racecourse", as you can see bellow: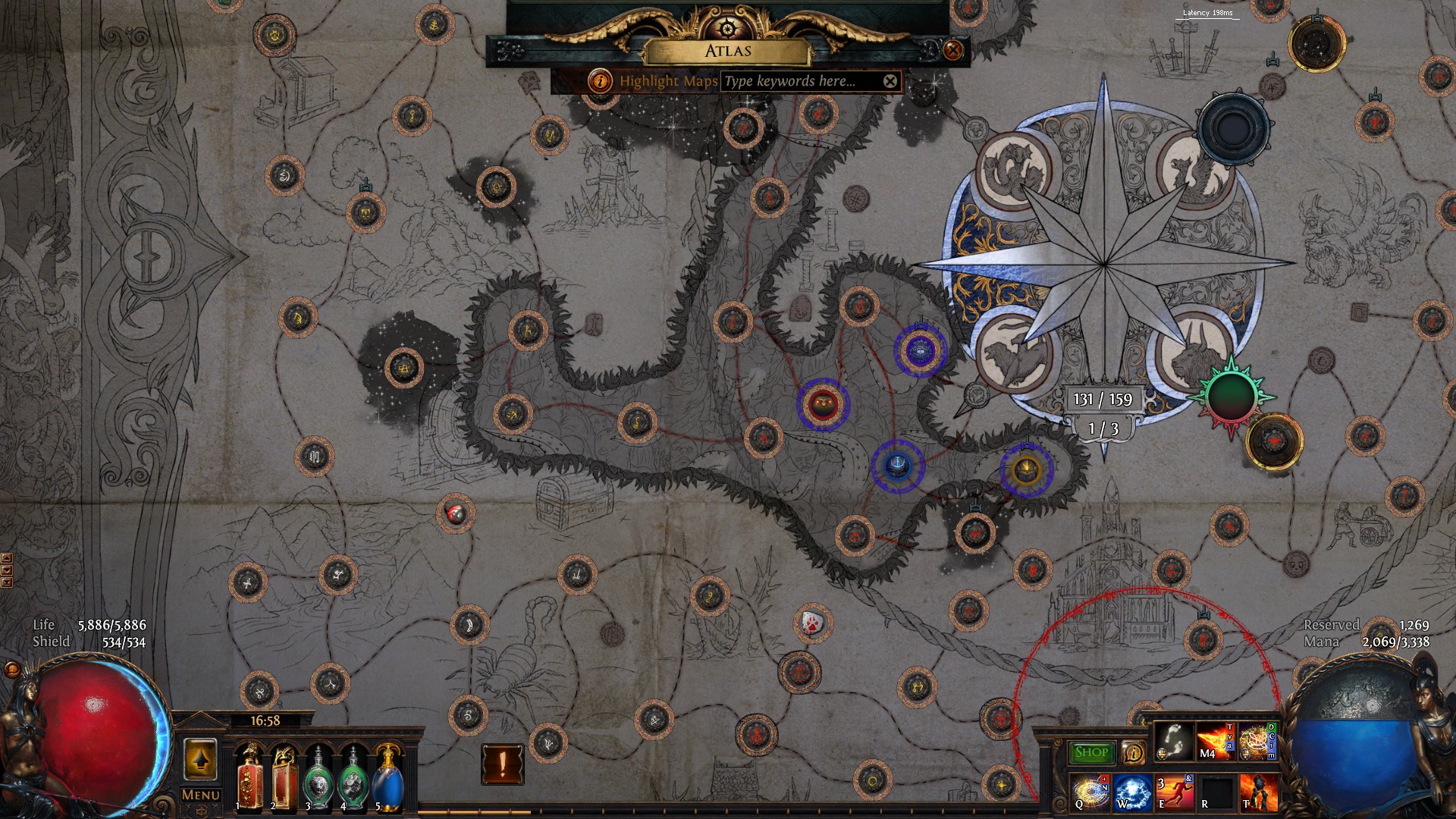 Last edited by SaintLucifer on Jan 9, 2019, 11:00:24 AM
Last bumped on Jan 9, 2019, 1:00:15 PM