[ARCHIVED] Archmage Storm Brand Hierophant Build Guide (PoE Delirium 3.10)
This build is not updated for the current patch, and due to the mechanical changes, it is essentially not viable. We have chosen to leave it up for reference, and since it may be revived in the future, but for now we do not recommend trying it out.
Guide Format
This build guide is split over multiple pages, both to prevent it from getting too long, as well as to help you better find the information you are looking for. In addition to the current page, which presents general information about the build and also contains a Leveling and FAQ section, we have the following pages:
Introduction

Storm Brand has been shining since its release to the point where it had to receive several nerfs. The main thing it was then lacking was base damage, which is no problem considering that we now have

Archmage Support. Archmage Support is an extremely powerful support gem that provides tons of extra Lightning Damage, especially when used in builds that have great amounts of maximum Mana. The Archmage Storm Brand Hierophant flies through content and is an excellent speed-clearing build.
Build Summary
The build becomes extremely powerful once you manage to equip several unique items. The synergy between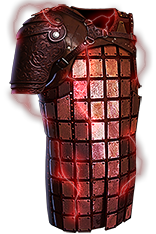 Inpulsa's Broken Heart and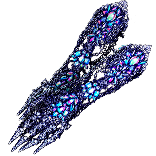 Storm's Gift is just insane and is one of the reason the build is able to reach top clear speed.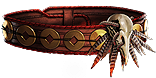 Soul Tether will allow you to have a good amount of extra sustain.

Essence Worm gives you the freedom to run

Wrath for free.

Rumi's Concoction will allow you to reach Block cap while

Cinderswallow Urn will provide even more sustain during clearing.

Fevered Mind Jewels will allow you to reach large Mana cost on

Storm Brand, which will result in tons of extra damage via

Archmage Support. Even without any unique items the build will work just fine, but having these will ensure you do very well.
Pros & Cons
Pros
+ Cheap to start
+ Top tier clear speed
+ Fun playstyle
Cons
- Requires changes in order to deal with endgame bosses, build is tailored with having maximum clear speed in mind
- Does not have great damage mitigation for the complete endgame
Playstyle
Offensively, you must drop down

Storm Brands on the ground then you can start moving forward with

Shield Charge. Once you are nearby enemies you will use
Brand Recall to bring the brands upon your enemies.
Defensively, by using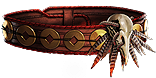 Soul Tether you will have a decent amount of sustain. Combining Mind over Matter with a huge Mana pool will ensure you have a good amount of effective Life. You should keep up the Fortify buff by regularly hitting mobs with Shield Charge. By utilizing

Rumi's Concoction and

Tempest Shield the build is able to achieve the Block cap of 75%.
For Playstyle, you should get used to keeping up your momentum. Hierophant's Pursuit of Faith provides 6% increased Damage per enemy you've killed Recently and this can provide up to 200%+ easily. On tougher enemies you can use things like

Conductivity if you do not have Curse on Hit Gloves.

Wave of Conviction can help you lower enemies' resistances even further.
Passive Tree
This is the endgame passive skill tree for the build, which also has Cluster Jewels in mind.
For more information, be sure to check out the passive skill tree page.
Ascendancy, Bandits, and Pantheons
Our Ascendancy, Bandit, and Pantheon Power page goes into detail about all the choices you need to make in these regards.
Gems
We go over all of the gem links this build uses in the end-game on our Gem Link page.
Gear Summary / TL;DR
These items provide a good balance between offense and defense and are enough to deal with the endgame, although there is definitely a room for improvement. Please ensure you read the Gear, Jewels and Flasks page in its entirety.
Leveling
As a reminder, we have several guides to help you level up a character.
You can start using the build signature skill –

Storm Brand as soon as level 12. To get used to the build's playstyle we recommend using signature skills as soon as they are available.
Leveling Tree
This is the foundation of the passive skill tree, which will allow you to get through the levelling content with ease.
Useful Leveling Uniques
As you begin a new character there are few unique items that can boost your power exponentially.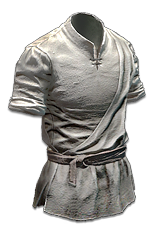 Tabula Rasa allows you to have a 6-Linked skill as early as you get the gems.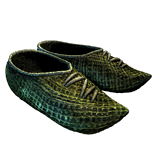 Wanderlust gives a decent movement speed, which will make your leveling that much more efficient.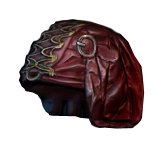 Goldrim provides a lot of elemental resistances, this will let you worry less about gearing when approaching certain Act encounters.

Lifesprig will help early on if you socket your spell into it.
Gem Progression
Using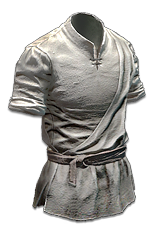 Tabula Rasa will allow you to have 6-Link gem setups early on, which is why we show such examples below. If you cannot get Tabula Rasa (or another item with a 6-Link), then simply prioritize the first gems in each link provided below.
In order to acquire gems that are not available to your class as a quest reward, simply ask a friend to buy them off vendors for you, or buy them yourself from Sioasa in The Library in Act III Library.
From level 1, you should use the following link.
Freezing Pulse
Onslaught Support
Arcane Surge Support
At level 4, you can pick up

Frost Bomb for extra damage.
At level 10, you are able to add

Flame Dash, which will help with your mobility.

Clarity can be used for the extra Mana regeneration.
At level 12, you can finally start using your signature skill –

Storm Brand. Drop your

Freezing Pulse setup for the following gem link.
At level 16, you should pick

Herald of Ice, which will augment your clear speed and
Brand Recall will improve your utility by a great deal by allowing you to move your active brands wherever you want.
By level 18, your

Storm Brand link should look like this.
At level 24, you can pick up

Wrath, which should only be levelled at that point.
At level 31, your

Storm Brand link should look like this.
FAQ
What map mods should we skip?
The Archmage Storm Brand Hierophant cannot do Elemental Reflect and No Regeneration maps. Besides that other mods can be tough but you can deal with them none the less.
Cluster Jewel Notables?
You can check our recommendations at the bottom of the Gear section of the build guide.
Conclusion
The Archmage Storm Brand Hierophant is a character that attaches powerful lightning brands to his enemies in order to bring them down. It requires active playstyle and the build is made mainly for clearing areas very fast.