Cast on Crit Blast Rain Ascendant Build Guide (PoE Delirium 3.10)
Guide Format
This build guide is split over multiple pages, both to prevent it from getting too long, as well as to help you better find the information you are looking for. In addition to the current page, which presents general information about the build and also contains a Leveling and FAQ section, we have the following pages:
Introduction
The Cast on Crit Blast Rain Ascendant is a type of character that is built around the

Cast On Critical Strike Support gem. The main idea of the build is to Critically strike with an attack as often as possible in order to cast a big quantity of spells in short period of time. In this particular build guide we choose to play around

Arc, simply because it has good base damage and does well in both clearing and single target. This spell has also proven to be good for this type of build overtime.
We have to scale both Bow's Critical Chance and the Spell's Critical Chance in order to be efficient, which is why many ascendancy classes fall off, with the combination of Elementalist and Pathfinder (via the Ascendant), we manage to achieve good balance between offense, defense, and utility.
Build Summary
The build requires some currency investment, therefore it is not a good league-starter and is not recommended for newer players. The most expensive part would be the Shaper-based Bow, which can roll the specific mod we are looking for, "Socketed Gems are supported by Level # Cast On Critical Strike"; this will essentially allow us to run our

Blast Rain on a 7-Link, which will then be able to trigger multiple

Arcs with a single attack. Having our main link in the Bow means we free up a lot of sockets, which allows us to use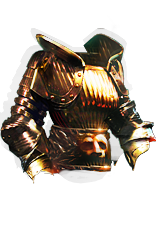 Kaom's Heart. For the other gear we are looking for well rolled rares with Life and resistances.
Pros & Cons
Pros
+ Hardcore viable
+ Solid balance between clear speed and single target
+ Different from most builds, fun to play
Cons
- Requires initial investment, can get very expensive if you aim for best-in-slot items
Playstyle
Offensively, having good uptime on your

Diamond Flask will ensure you Crit all the time, therefore you will cast as many

Arcs as the

Cast On Critical Strike Support cooldown allows you to. The build uses Elemental Equilibrium, which will allow you to lower enemies' Lightning resistance every time you hit it with

Blast Rain, this is why it is important to not have any Lightning damage added to attacks.
Defensively, you should keep your distance and have in mind that you are playing an Evasion/Dodge-based Bow character. The build achieves great Life pool along with a lot of increased Flask Effect, which will improve the defense your utility flasks will provide.
For playstyle, dropping one or two

Blast Rains will be enough to clear multiple monster packs. When you take damage, escape the dangerous situation with

Blink Arrow, which will give you the time needed to recover.
Passive Tree
This is the endgame passive skill tree.
For more information, be sure to check out the passive skill tree page.
Ascendancy, Bandits, and Pantheons
Our Ascendancy, Bandit, and Pantheon Power page goes into detail about all the choices you need to make in these regards.
Gems
We go over all of the gem links this build uses in the end-game on our Gem Link page.
Gear Summary / TL;DR
These items provide a good balance between offense and defense and are enough to deal with the endgame, although there is definitely a room for improvement. Please ensure you read the Gear, Jewels and Flasks page in its entirety.
| | |
| --- | --- |
| Item Slot | Item Name |
| Head | Starkonja's Head |
| Amulet | Rare Amulet |
| Chest | Kaom's Heart |
| Gloves | Rare Gloves |
| Boots | Rare Boots |
| Belt | Rare Belt |
| Rings | Rare Rings |
| Weapon | Rare Shaper-based Bow |
| Quiver | Rare Quiver |
Leveling
As a reminder, we have several guides to help you level up a character.
The character should be leveled as an elemental-stacking Bow build since this will be the easiest way to reach maps and gear yourself for some

Cast On Critical Strike Support action.
Leveling Passive Trees
With this passive tree you will easily be able to start using the character as intended, you will have enough Life, all the important Critical and Flask nodes along with the three major keystone notables the build uses: Acrobatics, Phase Acrobatics and Elemental Equilibrium.
Useful leveling uniques
As you begin a new character there are few unique items that can boost your power exponentially.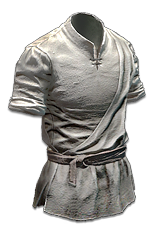 Tabula Rasa allows you to have a 6-Linked skill as early as you get the gems.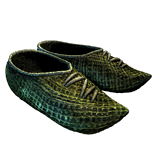 Wanderlust gives a decent movement speed, which will make your leveling that much more efficient.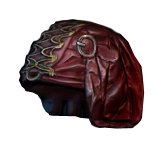 Goldrim provides a lot of elemental resistances, this will let you worry less about gearing when approaching certain Act encounters.
Gem Progression
Using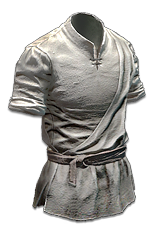 Tabula Rasa will allow you to have 6-Link gem setups early on, which is why we show such examples below. If you cannot get Tabula Rasa (or another item with a 6-Link), then simply prioritize the first gems in each link provided below.
In order to acquire gems that are not available to your class as a quest reward, simply ask a friend to buy them off vendors for you, or buy them yourself from Sioasa in The Library in Act III Library.
From level 1, you should use the following link.
Ice Shot
Pierce Support
Onslaught Support
At level 4, you should pick

Decoy Totem,

Dash and

Steelskin.
By level 8, your

Ice Shot should look like this.
At level 10, you should get

Blink Arrow for additional mobility, along with

Precision.
At level 12, you should drop your

Ice Shot for the following

Vaal Rain of Arrows gem setup.
At level 16, you should pick

Herald of Ice and

Herald of Thunder.
By level 18, your

Vaal Rain of Arrows gem link should look like this.
FAQ
What map mods should be avoided?
No Regeneration maps should be avoided at all costs. The build is immune to Elemental Reflect via the Elementalist ascendancy.
Conclusion
The Cast on Crit Blast Rain Ascendant is a Bow character that has very interesting build concept. It uses the

Cast On Critical Strike Support in combination with very frequent attacks in order to trigger multiple Spell casts in a second. The build is expensive and requires currency investment, therefore it is not good early in the league.