Caustic Arrow Trickster Build Guide (PoE Harvest 3.11)
DISCLAIMER
This guide is NOT updated for HEIST 3.12 and we cannot currently recommend it. We are committed to providing an updated version as soon as possible, though. Thank you for your patience.
In the meanwhile, we highly recommend our Caustic Arrow CI Trickster Build.
Guide Format
This build guide is split over multiple pages, both to prevent it from getting too long, as well as to help you better find the information you are looking for. In addition to the current page, which presents general information about the build and also contains a Leveling and FAQ section, we have the following pages:
Introduction

Caustic Arrow has been reworked and buffed several times over the years. These buffs boosted the skill's endgame potential tremendously, allowing it to be viable even when fighting the toughest bosses the game has to offer. The way that the Caustic Arrow Trickster scales its damage is by acquiring as many extra levels as possible on the skill gem itself, along with stacking chaos and damage over time both on gear and the passive skill tree. For survivability, reaching over 6.5k life is completely realistic. For layers of defence, the build mainly relies on Evasion Rating and Dodge Chance to attacks and spells.
Build Summary
The most important item that every

Caustic Arrow needs is a bow with additional levels to socketed gems. The Caustic Arrow Trickster can easily be played on a budget. The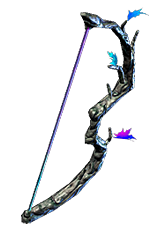 Silverbough unique bow will provide +2 levels to your Caustic Arrow, which will be enough until you acquire currency to roll a decent rare bow. Considering this is a bow build and you only need one 6-Link for the build to function properly, you can easily use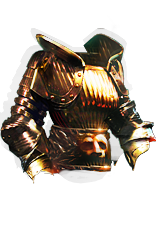 Kaom's Heart without any socket-starvation. The build does not depend on any build-enabling uniques, which makes it very versatile when it comes to gearing.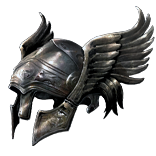 Devoto's Devotion boosts the clear speed, a rare helmet can be used for better survivability. A rare Elder gloves and amulet have the ability to roll "+#% to Non-Ailment Chaos Damage over Time Multiplier". This multiplier is a huge damage boost for this particular build, it can also be crafted on rare bows via the crafting bench.
Pros & Cons
Pros
+ Hardcore viable
+ Very versatile when it comes to map mods
+ Has the potential to do all endgame content
Cons
- Damage over time builds might not be for everyone
Playstyle
Offensively, doing tremendous amounts of damage over time via the

Caustic Arrow's ground effect is what the Caustic Arrow Trickster is all about. Shooting once into a pack of monsters will be enough to take them down. When fighting tougher enemies, you have to make sure they are always standing on your caustic ground.

Wither can be used on a totem in order to increase enemies' chaos damage taken by a great deal. The

Despair curse improves single target damage even further.
Defensively, the Trickster has a lot of sustain via the "on kill" life recovery. With this ascendancy class it is also easy to stack up Life Recovery, which also increases the life you gain from your life flask by a great amount. Besides that, having Acrobatics, Phase Acrobatics, along with great amount of Evasion Rating and

Vaal Grace on demand, makes foe's attacks very unlikely to hit you.
The Caustic Arrow Trickster has an active playstyle, it is one of the few endgame viable options when it comes to damage over time bow builds. When properly geared, you will basically do so much damage that most monster packs will die in a second. As long as you have your caustic ground under tougher foes, you have some free time to move around and dodge game mechanics, which is very important. Most builds have to choose between moving around or dealing damage, this is not the case with this one since you can do both at the same time.
Passive Tree
This is the endgame passive skill tree.
For more information, be sure to check out the passive skill tree page.
Ascendancy, Bandits, and Pantheons
Our Ascendancy, Bandit, and Pantheon Power page goes into detail about all the choices you need to make in these regards.
Gems
We go over all of the gem links this build uses in the end-game on our Gem Link page.
Gear Summary / TL;DR
These items provide a good balance between offense and defense and are enough to deal with the endgame, although there is definitely a room for improvement. Please ensure you read the Gear, Jewels and Flasks page in its entirety.
| | |
| --- | --- |
| Item Slot | Item Name |
| Head | Rare Helmet |
| Amulet | Rare Amulet |
| Chest | Cherrubim's Maleficence |
| Gloves | Rare Gloves |
| Boots | Rare Boots |
| Belt | Rare Belt |
| Rings | Rare Rings |
| Bow | Rare Bow |
| Quiver | Rare Quiver |
Leveling
As a reminder, we have several guides to help you level up a character.
The Caustic Arrow Trickster can be leveled with its signature since the beginning, as long as you have at least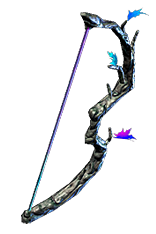 Silverbranch. Single target damage will lack early on. You can always level as any other skill you prefer.
Leveling Trees
This passive skill tree represents where you should be at approximately level 60. After that simply go to Heavy and Deadly Draw next. Druidic Rite will improve your flask up-time by a great deal. After that go to Duelist starting area and pick up the Life and damage nodes.
Note: For endgame passive skill tree, please refer to the Passive Tree section.
Useful Leveling Unique Items
As you begin a new character, there are few unique items that can boost your power exponentially.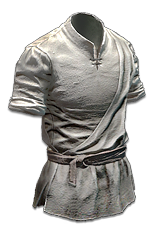 Tabula Rasa allows you to have a 6-Linked skill as early as you get the gems.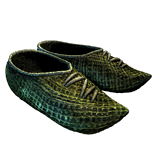 Wanderlust gives a decent movement speed, which will make your leveling that much more efficient.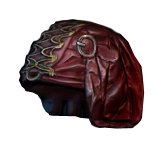 Goldrim provides a lot of elemental resistances, this will let you worry less about gearing when approaching certain Act encounters.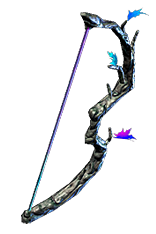 Silverbranch and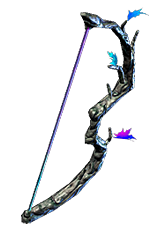 Silverbough will help you scale your damage early on by providing additional gem levels to

Caustic Arrow.
If you are a new player (or if this is your first character for the league), then note that obtaining these items will be very difficult, if not impossible. They are rare drops, which you can otherwise only acquire if you have saved up currency, so do not focus on them too much, and instead simply look for items that match the affix priorities listed in the gearing section above.
Gem Progression
Using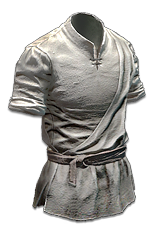 Tabula Rasa will allow you to have 6-Link gem setups early on, which is why we show such examples below. If you cannot get Tabula Rasa (or another item with a 6-Link), then simply prioritize the first gems in each link provided below. For this specific build, using a 4-Link gem setups in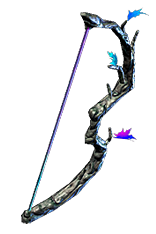 Silverbranch and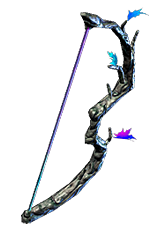 Silverbough should give you enough damage in order to progress up until maps.
In order to acquire gems that are not available to your class as a quest reward, simply ask a friend to buy them off vendors for you, or buy them yourself from Sioasa in The Library in Act III Library.
From level 1, you should use the following link.

Explosive Trap
By level 8, your

Explosive Trap link should look like this.
Explosive Trap
Added Fire Damage Support
At level 10, you should add

Blink Arrow for additional mobility.
At level 18, you should replace your trap setup with your signature skill. At this level you have access to enough support gems in order to deal a decent amount of damage with

Caustic Arrow.
At level 24, you should add

Grace for additional defense.
By level 31, your Caustic Arrow link should look like this. At this point you should have spent some points into Piercing Shots, which allows you to drop the

Pierce Support.
FAQ
Why Life Trickster instead of Chaos Inoculation Occultist?
The Occultist is a very strong ascendancy class at the moment, you can have similar damage to the Trickster's Caustic Arrow. You can also utilize strong curses and have great sustain via Wicked Ward and Vile Bastion. Considering Energy Shield builds are pretty "meta" at the moment, going Occultist can cost way more than rolling a Trickster. Also, as an Occultist it is very awkward going to the right side of the passive skill tree in order to pick up some damage over time/bow nodes. You also lose the ability to benefit from Acrobatics/Phase Acrobatics.
Problematic Map Mods?
The build cannot run no regeneration maps. Besides that anything else is doable.
What anoint should we go for?
Corruption is great for that purpose.
Conclusion
If the Chaos Damage over Time Bow builds are your type of thing, you will definitely like this one. The Caustic Arrow Trickster has enough damage, survivability and mobility to deal with the toughest endgame bosses Path of Exile has to offer.