Cyclone Blood and Sand Gladiator Build Guide (PoE Blight 3.8)
About the Author
Furty has been playing Path of Exile since the release of the Onslaught League in 2013, and has a deep and diverse well of experience within the game. Equally comfortable playing on Hardcore, Softcore, and Solo-Self Found Leagues, recent ladder results include finishing at Rank 5 on the Legion SSF League playing

Essence Drain and the Betrayal League at Rank 186 playing

Elemental Hit. You can follow him on Twitter, or check out his occasional streams on Twitch.
Introduction

Cyclone was a wildly popular skill in Patch 3.7 after the melee rework, receiving a redesign of its own and numerous buffs. Though Patch 3.8 Blight League has been accompanied by a few justified tweaks to

Cyclone — specifically to its Area of Effect and Added Physical Damage — the skill remains a powerful choice that can hang with some of Path of Exile's strongest builds. With the Gladiator changes and reworks, this Ascendancy has become a fantastic all-rounder that blends offense and defense seamlessly, with organic Frenzy and Endurance Charge generation. Not only is this build dealing a lot of damage, but it is a brick wall of fortitude — with over 7000 Life, 6 Endurance Charges,

Fortify Support, and a plethora of Leech and Armour, this build feels stable as a rock as you spin-to-win through Maps.
If you are looking to transition this build into the ultimate end-game destroyer, check out our Ultimate Cyclone Slayer Build for more information.
Build Assessment
Pros
+ Great League Starter
+ Good end-game
+ Great defenses
+ Multiple configurations
+ Very fast
Cons
–

Cyclone is a polarizing "love it or hate it" skill
– Requires careful play on difficult bosses to dodge mechanics
–

Cyclone is not really viable until the end-game — leveling must be done using a skill such as

Sunder
Playstyle

Cyclone is a very simple and straightforward skill. Now a channeled ability, your character spins around and attacks extremely quickly — technically it is considered a movement skill, although it slows your character. By stacking a lot of damage, Attack Speed, Bleeds, and Movement Speed, our Cyclone Gladiator glides effortlessly through maps while shredding packs and bosses alike.
This is a primarily Physical damage build, which makes it relatively easy to itemize for, and a viable candidate for Solo Self-Found and Hardcore leagues due to its quick ramp up, great end-game, and cheap kickstart cost. Simply enter a map,

Leap Slam into a pack, and

Cyclone through it to blow it to pieces. The new Gratuitous Violence Ascendancy keystone causes Bleeding enemies to explode and deal 10% of their Maximum Life as Physical damage, which is essentially a built in Physical version of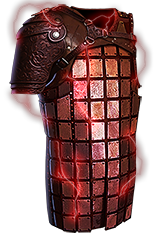 Inpulsa's Broken Heart.
Passive Skill Tree
This is our recommended Level 100 Passive Skill Tree.
Start by making a beeline towards Resolute Technique, which is essential for this build. While Critical Strike stacking is possible, it is absolutely not necessary or really worth it and does not play towards the strengths of the Gladiator Ascendancy, which is why we instead opt for a much cheaper, easier to execute, and punchy version of the build. The Endurance Charges are extremely valuable once you reach the end-game and early Maps, and allow you to greatly extend your

Immortal Calls for nearly permanent 25% reduction of Elemental and Physical Damage. See the Leveling section at the end of the guide for more information.
Gems

Cyclone is our main damaging skill, and requires a fair amount of Dexterity to fully level up. Since it does not really shine until the end-game, we prefer to use

Sunder to level up, which has high base damage, prioritizes the same stats, and uses the same items. This allows for a quick and clean transition to Cyclone when you are ready with no respeccing or gear swaps — simply ensure that you are leveling a Cyclone gem while making your way through Acts 1-10.

Vaal Ancestral Warchief does exceptional damage and serves as our Vaal skill of choice, although the base totem,

Ancestral Warchief, can also be potent for assisting with tough enemies and bosses.

Warlord's Mark is used for additional Leech which is essential for this build. The 6 Endurance Charges that we have extend

Immortal Call immensely, allowing us to maintain extremely high uptime on Elemental and Physical damage reduction.

Herald of Purity and

Herald of Ash are used as our auras, as well as the new

Blood and Sand.

Blood Rage adds some additional damage and leech, while

Vaal Double Strike also reinforces our boss damage even further.
As you might expect,

Concentrated Effect Support is far superior for smashing bosses, while

Increased Area of Effect Support boasts much smoother clear. You can opt to swap them in and out as necessary, although Concentrated Effect is not usually necessary for Map bosses in average gear. It is highly recommended, however, that you use Concentrated Effect for tankier bosses, such as Shaper Guardians and above.
If you have not yet made the switch to

Cyclone, you should set up your

Sunder as follows:

Vaal Ancestral Warchief can be used as necessary while clearing, but you should save some uses for the boss. The

Ancestral Warchief itself does not need to be used, except for extremely tanky or long-lived enemies, where it should always be kept active to grant you the Melee damage bonus. It also does great damage on its own, which can be helpful when you need to move or kite around.

Immortal Call's damage reduction will have 100% uptime, provided your

Cast when Damage Taken Support is getting triggered, which adds a significant amount of safety in Red Maps.
This is mainly here for bosses, allowing you a massive frontload burst of damage that will melt most Map bosses when combined with

Vaal Ancestral Warchief.
A standard mobility link. Even though we have

Fortify Support in our main link, it still pays to have it here for when you are hopping into fresh packs, preventing any unexpected bursts of damage.
Leap Slam
Faster Attacks Support
Fortify Support
Auras 3-Link
These do not have to be linked together, though it makes no difference.
Herald of Ash
Herald of Purity
Blood and Sand
Ascendancy, Bandits, and Pantheon
Ascendancy Choices
Arena Challenger
Blood in the Eyes
Gratuitous Violence
Outmatch and Outlast
Deal with the Bandits Rewards
for the 2 Passive Points.
Pantheon Choices
Major Gods
Soul of Solaris is one of the safest choices out there when upgraded; immune to Critical Strike chains, reduced Elemental Damage, and chance to avoid ailments are particularly juicy.
Soul of Lunaris can be nice when starting out and you do not have the Solaris upgrades.
Minor Gods
Soul of Shakari is an excellent all around choice when upgraded, as it eliminates Poison as an affix.
Soul of Gruthkul is nice when starting out and you do not have upgraded Shakari.
Gear, Jewels, and Flasks
Armour
Helmet
:

Cyclone deals 40% increased damage is the best choice, although the attack speed version is also a solid option.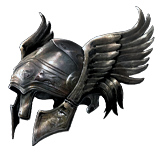 Devoto's Devotion is far and away the best choice for

Cyclone. It has everything we could possibly need: Dexterity in heaps, solid defenses, and most importantly, . If you are on a trade league, Devoto's is very likely to be much more expensive than usual this league due to the influx of melee builds, many of which feature this item as the best possible Helmet. Try to pick one up with an enchant as early as possible before the price skyrockets. This is one of the most important pieces of the build and should be your first investment after acquire Mapping weapons.
A Rare helmet with an Armour base, such as an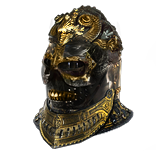 Eternal Burgonet, is also a fine choice, particularly if you are still using

Sunder. Prioritize stats as follows:
[Uncapped] Elemental Resistances
+# to Maximum Life
% of Physical Damage taken as Fire Damage (Signature Mod – Redblade)
+# to Attributes
% Increased Armour
+# to Armour
Chest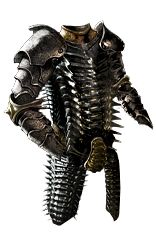 Belly of the Beast is your go-to Unique chest. The large health increase offers a lot of additional survivability, while still granting us some Resistances and an okay amount of Armour. Belly is also fairly easy to obtain, even on Solo Self-Found, making it one of the most accessible and affordable pieces for its comparatively high impact.
A Rare chest, such as an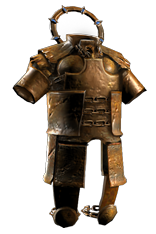 Astral Plate, is a fine alternative when starting out. You should prioritize stats as follows:
Elemental Resistances
+# to Maximum Life
% Increased Maximum Life
% of Physical Damage from Hits taken as Fire Damage (Elder Prefix)
+# to Strength
% Increased Armour
+# to Armour
If you do not have the Elder Prefix it can be better just to shoot for a chest with a really high Armour roll instead.
Boots
Movement Speed is of the highest importance once you begin to use

Cyclone, so you should definitely prioritize getting a pair with a good roll as early as possible, even if the Maximum Life and/or Resistance rolls are not exquisite. Armour bases are preferable. Prioritize as follows:
% Increased Movement Speed (30%+)
[Uncapped] Elemental Resistances
+# to Maximum Life
% Increased Armour Rating
+# to Armour Rating
Gloves
A pair of well rolled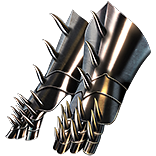 Spiked Gloves is typically the best option in most situations. Getting some Attack Speed on your gloves is a really nice boost but not required out of the gate. Prioritize your mods like so:
[Uncapped] Elemental Resistances
+# to Maximum Life
% Increased Attack Speed
Adds # to # Physical Damage to Attacks
% Increased Armour Rating
+# to Armour Rating
+# to Dexterity
% of Physical Attack Damage Leeched as Life
A pair of 2 socket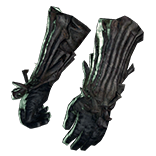 Tombfist can also be quite comparable in the end-game, offering more Life, and slightly better offense, however, you will need high quality Abyss Jewels to make them worth the expensive cost.
Weapons
Dual-wielding axes is the absolute best option for virtually all situations using this build.
A well rolled Rare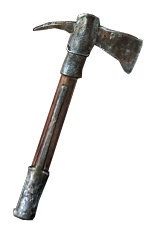 Siege Axe is the best option. They are generally not that difficult to craft yourself using Essences, but they can also be purchased. You should look for at least 250-300 Physical DPS on each axe when starting out, but you will want to increase this to 350+ Physical DPS per axe by the time you are hitting Red Maps. You are mainly looking for axes with high % Increased Physical Damage and Adds # to # Physical Damage rolls, as well as Increased Attack Speed (which can be crafted). Since we have no use for Critical Strike, this is all you really need.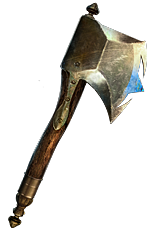 Soul Taker is a solid option but not as good as high quality Rares. It is a good choice if you can pick it up around the time you are first entering the upper tiers of Red Maps, where it helps significantly with Mana and deals good damage. Ultimately you will want to replace Soul Taker with a Rare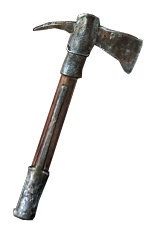 Siege Axe that has 400+ Physical DPS.
Jewelry
Amulet
Since we have no need of Elemental Damage or Critical Strike, itemizing for Jewelry is very easy and usually quite cheap relative to other builds. Prioritize affixes as follows:
[Uncapped] Elemental Resistances
+# to Maximum Life
Adds # to # Physical Damage to Attacks
% Increased Attack Speed
+# to Intelligence (necessary for Concentrated Effect Support)
% of Physical Attack Damage Leeched as Mana
% of Physical Attack Damage Leeched as Life
Rings
Rare

Steel Rings are the best option for the end-game.
[Uncapped] Elemental Resistances
+# to Maximum Life
Adds # to # Physical Damage to Attacks
% Increased Damage (Crafted)
% Increased Attack Speed
% of Physical Attack Damage Leeched as Mana
% of Physical Attack Damage Leeched as Life
Belt
A Rare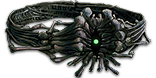 Stygian Vise is the absolute best option for all situations. Prioritize stats as follows:
[Uncapped] Elemental Resistances
+# to Maximum Life
+# to Armour
Any of the Flask Mods
Jewels
Standard Jewels are generally always better than Abyss Jewels, since we prioritize Increased Attack Speed so highly.
% Increased Maximum Life
% Increased Physical Damage with Axes
% Increased Attack Speed with Axes
% Increased Physical Damage while Dual Wielding
% Increased Attack Speed while Dual Wielding
% Increased Physical Damage
% Increased Melee Damage
% Increased Area Damage
% Increased Attack Speed
Any other mods you can get your hands on that modify Attack Speed, Physical Damage, or Melee Damage are all excellent choices.
Flasks
Seething Divine Life Flask of Staunching
Atziri's Promise
Lion's Roar
Experimenter's Jade Flask of Heat Chemist's Basalt Flask of Heat
Alchemist's Quicksilver Flask of Adrenaline
Be sure to check out our Flask Crafting Guide to learn everything you need to know about how to set up your non-Unique flasks.
Leveling
As a reminder, we have several guides to help you level up a character.
Start out with

Ground Slam, which you should use until Level 12, when

Sunder can be acquired. Sunder is a fairly potent leveling skill due to its high base damage and ease of use. Your Sunder links, in order of priority, are:
Just use what you can get until the gems become available —

Maim Support and

Ruthless Support are available very early, along with

Onslaught Support, but you will have to wait until Act II for

Melee Physical Damage Support.

Added Fire Damage Support is an option in the meantime, if you are using a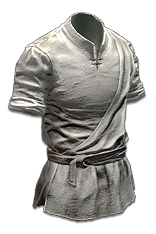 Tabula Rasa.

Blood and Sand is available right at Level 4, and should be picked up immediately. Remember to acquire

Herald of Ash and

Herald of Purity in Act II.
Leveling Trees
FAQ
What Should Annointment Should I Use on my Amulet?
We recommend any of the following, based on what you need:
Rampart: Increases effectiveness of Fortify Support and our damage output, making it a great all around choice for damage, clear speed, and defense.
Discipline and Training: A huge chunk of Maximum Life and great for survivability or Hardcore.
Graceful Assault: Provides solid damage and free Onslaught, making it the best choice for pure clear speed.
Whispers of Doom: Expensive but allows you to add Vulnerability as well, which is likely the best possible damage increase and excellent for bossing.
What About Historic Jewels?
There are not any specifically overpowered keystones that can be warped with Historic Jewels for this build, but the Karui options are many and varied and can have some pretty potent effects on notables, depending on the seed.