Earthquake Slayer Build Guide (PoE Harvest 3.11)
About the Author
Furty has been playing Path of Exile since the release of the Onslaught League in 2013, and has a deep and diverse well of experience within the game. Equally comfortable playing on Hardcore, Softcore, and Solo-Self Found Leagues, recent ladder results include finishing at Rank 5 on the Legion SSF League playing

Essence Drain and the Betrayal League at Rank 186 playing

Elemental Hit. You can follow him on Twitter, or check out his occasional streams on Twitch.
Guide Format
This build guide is split over multiple pages, both to prevent it from getting too long, as well as to help you better find the information you are looking for. In addition to the current page, which presents general information about the build and also contains a Leveling and FAQ section, we have the following pages:
Introduction

Earthquake has seen its fair share of popularity in leagues past, and with a suite of melee buffs, reworks, and rebalances accompanying Patch 3.7 Legion it was the perfect time for its resurrection. In Patch 3.11 Harvest League it has been reclassified as a "Slam" skill, and has only gotten stronger with the inception of supports such as

Fist of War Support.

Earthquake is an immensely fun and simple skill to use, and has a really comfortable relaxing style of play. When you use the skill there is an initial impact, dealing a hefty amount of damage, but after a slight delay the ground will erupt in an Aftershock that has a larger AoE and deals far more damage. Since Earthquake's size can be easily scaled through the Passive Tree, this skill is a perfect combination of single-target capability and excellent clear.
One of the really nice things about

Earthquake is that it does not require any special gear to get rolling. Since the base damage is relatively high and most of the essential damage is obtained from the tree, this build makes an excellent candidate for both League Starting, Solo Self-Found, and Hardcore leagues alike. Even extremely cheap Uniques, such as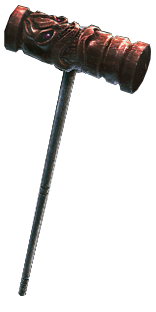 Marohi Erqi, can be easily incorporated very early in the league to get you smashing apart content quickly.
There are a variety of ways to scale the build deep into the end-game, and that flexibility is another attractive reason to play the build. If you do not have the currency to fund "GG" Jewels or crazy weapons, well, that is just fine — you can be clearing up to The Shaper for no more than 10-15

Chaos Orbs. If you are a player with some wealth to spread, however, you can take this build into the stratosphere, retrofitting it for Critical Strike and Multiplier and ripping apart bosses such as the Uber Elder with relative ease.
In short,

Earthquake is a real classic and a heap of fun to play, with no complex mechanics or expensive items necessary to get smashing.
Build Assessment
Pros
+ Great League Starter
+ High end-game damage with appropriate gear (~6.5m Shaper DPS)
+ Excellent clear speed
+ Perfect for SSF and Hardcore in addition to Softcore
+ Relaxed playstyle, great for all levels of player
Cons
– Can feel a little "slow" early on
– Scaling caps out earlier than some builds
Playstyle
Since

Earthquake is a two part attack, it grants the player a fair amount of flexibility and mobility for a melee build. You can slam and reposition before the aftershock even detonates, which actually grants more safety than you might expect, particularly against dangerous and quick enemies like the Immortal Syndicate.
Once you get used to the cadence of

Earthquake it makes clearing very simple and straightforward —

Leap Slam into a pack of enemies, tap

Earthquake, and leap away. If the initial slam failed to kill all the enemies, you can be sure the aftershock will annihilate them.
Passive Skill Trees
Resolute Technique
This is our recommended Level 100 Passive Skill tree.
For more details on the Passive Tree, skill acquisition order, and more, be sure to check out the Passive Skill Tree page for in-depth information.
Critical Strike
This is our recommended Level 100 Passive Skill Tree.
For more details on the Passive Tree, skill acquisition order, and more, be sure to check out the Passive Skill Tree page for in-depth information.
Gems
We go over all of the gem links this build uses in the end-game on our Gem Link page.
Ascendancy, Bandits, and Pantheon
Our Ascendancy, Bandit, and Pantheon Power page goes into detail about all the choices you need to make in these regards.
Gear Summary / TL;DR
These items strike a balance between power and cost-effectiveness. If you want to explore more options for Gear (both budget and high-end), Flasks, or get more information on alternatives and specialty items, please ensure you read the Gear, Jewels, and Flasks section in its entirety.
Resolute Technique
Critical Strike
For much more detailed information on the best gear, jewels, and flasks to use, be sure to examine our Gear Page in its entirety.
Leveling
As a reminder, we have several guides to help you level up a character.
You can level with practically any melee skill that is to your preference, including

Earthquake. As with virtually all melee skills, having strong weapons makes a very large difference in ease of leveling, and having several Uniques to upgrade to in advance is very helpful if you are not League Starting.
We recommend leveling with

Sunder, as it is a fairly potent skill for leveling due to its high base damage, compatibility with axes, and early acquisition. Start with

Ground Slam out of the gate, which you will use until level 12, when you can obtain Sunder from Nessa. Your Sunder links, in order of priority, are:
Just use what you can get until the gems become available —

Maim Support and

Ruthless Support are available very early, along with

Onslaught Support, but you will have to wait until Act II for

Melee Physical Damage Support.

Added Fire Damage Support is an option in the meantime, if you are using a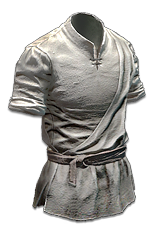 Tabula Rasa.
Remember to acquire

Herald of Ash in Act II and

Hatred in Act III.
FAQ
What Annointment Should I Use for my Amulet?
Resolute Technique players should take Kinetic Impacts.
Critical Strike based players should take Feller of Foes or Titanic Impacts.
This is actually another great way to run

Earthquake, but it requires an entirely different Passive Skill Tree and gearing process.
Isn't Critical Strike Bad for Earthquake?
This is a tricky question to answer. Simply, because

Earthquake is a skill that does not benefit as much from Attack Speed as a melee skill like

Cyclone or

Lacerate, Critical Strike can feel inconsistent. That is why it is only recommended to swap over once you have enough currency to support a full suite of gear, rather than trying to force it to work while you are starting out. With proper gearing,

Earthquake starts to hit like a megaton hammer on criticals, and is the only way of realistically scaling the build into the extreme end-game, as Resolute Technique's damage scaling caps out much earlier.
Check out the other pages of the guide for additional information: