Elemental Hit Ascendant Build Guide (PoE Harvest 3.11)
Introduction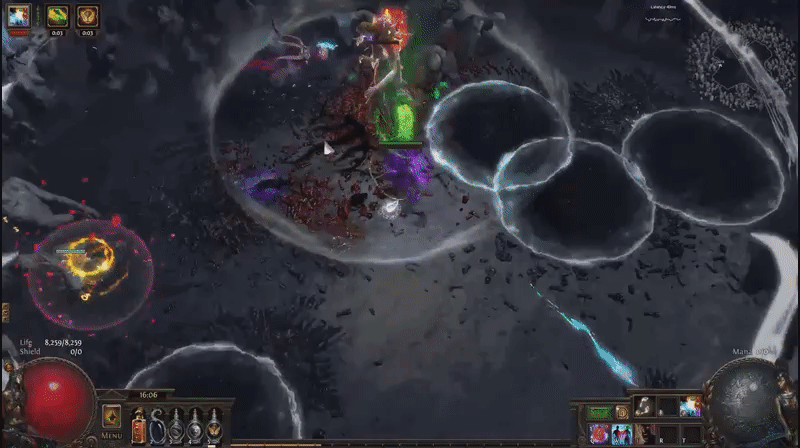 There is a vast variety of bow builds in Path of Exile, and many of them share a common flaw — they struggle to deal with the toughest bosses, and they get slapped around in difficult maps. This build is a fine answer; sporting excellent clear speed, potent single target damage, the unique kiting a bow build provides, and a healthy Life pool to ensure you can tackle any challenge without fear. Our Elemental Hit Ascendant is a unique and interesting twist on the conventional bow builds floating around the game, and will empower you to take on some of the game's most deadly encounters.
Although this build is a difficult league starter, there are a variety of investments that you can make throughout the league to produce an indestructible exile that can find success in virtually any environment. Fortunately, Scion is the most flexible of classes, and our chosen Ascendancy points are suitable for a variety of popular leveling skills, should you wish to play this character from day one. Once this character starts coming into its own, you will have little trouble dispatching some of the game's most lethal, such as the Guardians, Uber Elder, and Uber Atziri.
Build Assessment
Pros
+ Great boss damage (~4.5m Shaper DPS in average gear, up to 10m+ in "GG" gear)
+ Formidable survivability; Slayer overleech, large health pool, high Evasion/Dodge, and exceptional mobility
+ Top-tier clear speed
+ Satisfying pops when enemies die;

Pyre causing them to explode in gory chunks (also eliminates risk of Detonate Dead)
+ Flexible tree choices and Ascendancy
+ Plenty of investments to further empower the build later in the league
+ Hardcore viable
Cons
– Requires a few

Exalted Orbs worth of capital to get started
– Difficult to level (as

Elemental Hit)
– Requires at least Merciless lab to come online
– Two weapons are necessary for maximum effectiveness
Videos
Playstyle
This build clears through all maps without any issues, even on minimal gear. The ridiculous amount of Life Leech we can acquire, combined with the gratifying Slayer overleech, ensures that we rarely feel in danger, even against the toughest opponents or map mods. This feels especially comfortable while Delving, as you can venture into the darkness for quite a while without your health pool so much as budging, due to the overleech.

Mirage Archer Support also provides us with an incredible amount of damage and leech, which gives us an incredible amount of freedom to reposition without loss of uptime throughout your battles. Since we also get

Culling Strike Support from the Slayer Ascendancy, this actually leads to some amusing moments where the Mirage Archer solos down the last 30% of the boss and then culls it instantly while you are repositioning.
Since

Elemental Hit is both our clearing and bossing skill, it does not take long to become comfortable with the style of play. This build has an old school feel since it plays fairly simply and straightforward, but it boasts incredible power and top-tier single target damage and clear speed, forming an extremely satisfying combination.
Skill Tree
This is our recommended skill tree for the build.
For more details on the Passive Tree, skill acquisition order, and more, be sure to check out the Passive Skill Tree page for in-depth information.
Gems
We go over all of the gem links this build uses in the end-game on our Gem Link page.
Ascendancy, Bandits, and Pantheon
Our Ascendancy, Bandit, and Pantheon Powers page goes into detail about all the choices you need to make in these regards.
Gear Summary / TL;DR
These items strike a balance between power and cost-effectiveness. If you want to explore more options for Gear (both budget and high-end), Flasks, or get more information on alternatives and specialty items, please ensure you read the Gear, Jewels, and Flasks page thoroughly.
Some example gear used by our character:
For in-depth recommendations for gear, flasks, jewels, and crafting advice be sure to read our Gear, Jewels, and Flasks page.
Leveling
As a reminder, we have several guides to help you level up a character.
Leveling as Scion can be an extremely difficult endeavor. You will need to respec your tree once you get Merciless Lab and Path of the Duelist, so you can actually pick any build to level with. Our preference is

Sunder as we are typically making use of the early Ascendancy best by choosing a melee skill. Start out with your preferred skill, which you should use until Level 12, when

Sunder can be acquired. Sunder is a fairly potent leveling skill due to its high base damage and ease of use. Your Sunder links, in order of priority, are:
Just use what you can get until the gems become available —

Maim Support and

Ruthless Support are available very early, along with

Onslaught Support, but you will have to wait until Act II for

Melee Physical Damage Support.

Added Fire Damage Support is an option in the meantime, if you are using a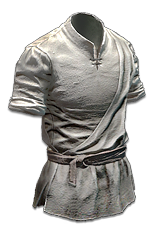 Tabula Rasa.

Blood and Sand is available right at Level 4, and should be picked up immediately. Acquire

Herald of Ash and

Herald of Purity in Act II to help you level up. You can get

Pride in Act III after doing Lost in Love and drop

Herald of Purity.
This is only a recommendation. Scion leveling is not for inexperienced players and you should pick something you are comfortable with to minimize deaths.
FAQ
Which Annointments Are Best for my Amulet?
Our recommendations:
Constitution — A great all purpose choice and adds a huge amount of beef to the build that we could not access before this patch
Heart of Flame — Best possible damage node that is not regularly accessible to this build
Disciple of the Slaughter — Highest

DPS

if you are using the Raider Ascendancy instead of Pathfinder
Can I Level as Elemental Hit?
While it is, of course, possible to level using

Elemental Hit, it is not recommended. If you are set on playing a Bow build throughout the entire leveling process, it is advised you instead use

Rain of Arrows, for example. It is generally easiest to level with a melee skill with high base damage, such as

Blade Vortex, so you can acquire the life and tankiness surrounding the Marauder starting area. Our Ascendancy allows us to play nearly any build to great effect, so do not feel any rush to respec into the full Elemental Hit build until you have the levels and currency to support it.
Can I Make This Build Work With Only a Single Weapon?
It is difficult to play this build to any level of effectiveness without using a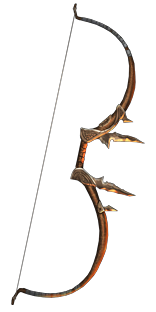 Chin Sol weapon swap, which rely on for our powerful single target damage and overleech. Being able to have two differently colored 6-links is also a huge advantage, allowing us to use

Greater Multiple Projectiles Support in our clearing link while maximizing our boss damage with

Fire Penetration Support in our Chin Sol. You should obtain a 6-link clearing bow before aiming for 6-link Chin Sol, as it can be more easily obtained by using the method described in the Weapons section of the guide.
Which Map Mods are Most Difficult?
Elemental Reflect is not possible using this build, and should always be avoided in any circumstance. No Leech is a risky mod to attempt, but possible with patience and good flask play. Monsters have 90% chance to Avoid Elemental Ailments is an inconvenient affix and should be rerolled if you can spare the currency.
Which Bosses are Most Difficult?
This will vary from player to player, but I find Guardian of the Phoenix to be one of the most dangerous, especially with turbo mods or increased area of effect. The general zoning of the boss makes abusing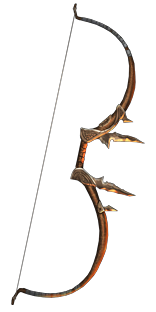 Chin Sol a difficult game plan, and the phoenixes, which can easily stun you with their damage, must be periodically cleared using your

Greater Multiple Projectiles Support bow. The phoenix's can be very dangerous if the map is rolled with additional projectiles mods, and should be cleared immediately. Guardian of the Phoenix can be dealt with safely and easily, but it must be played more slowly and patiently than most bosses.
How Do I Approach Uber Elder?
Uber Elder should be played very aggressively, as most of our defense relies on the powerful overleech we sustain through our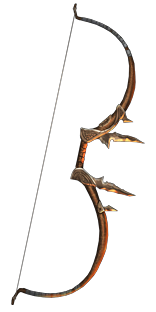 Chin Sol damage when we are right next to the target. This build can push through phases quickly, and afford to make a few mistakes, but it can still be easily one-shot if you are unfamiliar with the mechanics of the encounter. Using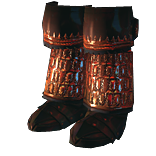 Kaom's Roots will reduce your damage, but remove possible RNG overlaps between Shaper and Elder's mechanics that result in one-shots. If you do die during the encounter, you will need to be very careful when re-entering the fight, as your powerful overleech will not be ticking and you can die very quickly to some of the ground effects. When dealing with null portals and adds, try to move in a circular pattern around the top half of the arena to allow you to continually dodge Shaper orbs without having to pay much attention to them.
Check out the rest of the guide for any additional information: