Golemancer Elementalist Build Guide (PoE Delirium 3.10)
Guide Format
This build guide is split over multiple pages, both to prevent it from getting too long, as well as to help you better find the information you are looking for. In addition to the current page, which presents general information about the build and also contains a Leveling and FAQ section, we have the following pages:
Introduction
The Golemancer is a bit different from other summoner builds, simply because you will not really worry about your minions dying. This allows you to focus on weakening enemies' elemental resistances and taking care of your own survivability. The Elementalist is a great ascendancy choice when it comes to this type of build; it allows you to have two additional maximum Golems, while also making them immune to elemental damage.
Overall, the build can be played as Life-based, Low Life, or Hybrid. For this particular guide we will be looking at the Life/Hybrid version since it is cheaper, and one major drawback of Golemancer Elementalist is that it requires some initial currency investment, so we try to minimise this.
Build Summary
In order for the build to work, you will mainly use specific unique jewels that are not very cheap.

The Anima Stone allows you to bump up your maximum number of Golems summoned even further; it is the most expensive jewel you will need, it is acquired by vendoring

Primordial Might,

Primordial Harmony, and

Primordial Eminence. The second jewel you need is Primordial Might; it will drastically change the AI of your Golems, making them much more aggressive and easy to rely on. After you have the Anima Stone and Primordial Might socketed, you should fill up all of your remaining jewel sockets with Primordial Harmony jewels. These unique jewels are the "bread and butter" of the build. After that you can get some cheap unique items like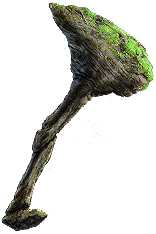 Clayshaper and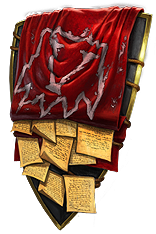 Victario's Charity, which can be even used in the endgame.
Even though the required unique jewels are rare, they are not used by many people and the cost drops over the course of a league.
Pros & Cons
Pros
+ Hardcore viable
+ Great damage potential
+ Decent survivability
Cons
- Requires initial currency investment
Playstyle
Offensively, your main goal is to lower enemies' resistances by making use of the Elemental Equilibrium passive keystone and applying a Curse with your skill at the same time; this will result in a huge resistance penalty, which will allow your Golems to destroy foes. Re-summoning a Golem every so often will ensure you have the

Primordial Might buff up.

Raise Spectre should be used for additional single target damage.

Flesh Offering can increase your minions' speed by a good amount.
Defensively, keeping your distance and dodging lethal game mechanics with

Shield Charge should be easy. The character easily achieves over 7K effective life pool, which will allow you to survive in most sticky situations.
For playstyle, you can make great use of

Winter Orb as a utility skill; charging it up just for a second will be enough to trigger Elemental Equilibrium and your

Curse On Hit Support setup. When encountering tough single targets, just make sure to keep those debuffs up and let your Golems and Spectres do the rest.
Passive tree
With this endgame passive skill tree we are able to reach 8 jewel sockets, which is more than enough for you to stack the appropriate unique jewels.
For more information, be sure to check out the passive skill tree page.
Ascendancy, Bandits, and Pantheons
Our Ascendancy, Bandit, and Pantheon Power page goes into detail about all the choices you need to make in these regards.
Gems
We go over all of the gem links this build uses in the end-game on our Gem Link page.
Gear Summary / TL;DR
These items provide a good balance between offense and defense and are enough to deal with the endgame, although there is definitely a room for improvement. Please ensure you read the Gear, Jewels and Flasks page in its entirety.
Leveling
As a reminder, we have several guides to help you level up a character.
You can start using Golems at level 34, until then you can use any leveling skill you prefer. We recommend

Storm Brand.
Leveling Trees
This early passive skill tree, aim to pick up Elemental Equilibrium and the other jewel sockets first.
Useful Leveling Unique Items
As you begin a new character, there are few unique items that can boost your power exponentially.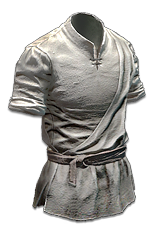 Tabula Rasa allows you to have a 6-Linked skill as early as you get the gems.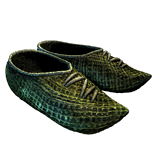 Wanderlust gives a decent movement speed, which will make your leveling that much more efficient.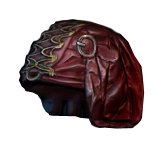 Goldrim provides a lot of elemental resistances, this will let you worry less about gearing when approaching certain Act encounters. You should equip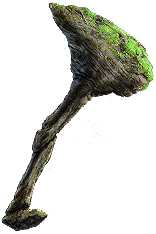 Clayshaper at level 41.
If you are a new player (or if this is your first character for the league), then note that obtaining these items will be very difficult, if not impossible. They are rare drops, which you can otherwise only acquire if you have saved up currency, so do not focus on them too much, and instead simply look for items that match the affix priorities listed in the gearing section above.
Gem Progression
Using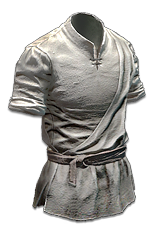 Tabula Rasa will allow you to have 6-Link gem setups early on, which is why we show such examples below. If you cannot get Tabula Rasa (or another item with a 6-Link), then simply prioritize the first gems in each link provided below.
In order to acquire gems that are not available to your class as a quest reward, simply ask a friend to buy them off vendors for you, or buy them yourself from Sioasa in The Library in Act III Library.
From level 1, you should use the following link.
Freezing Pulse
Onslaught Support
Arcane Surge Support
At level 4, you can add

Frost Bomb for additional single target damage.

War Banner can be picked for the Adrenaline buff it provides for a short duration when dropped.
At level 10, you should add

Flame Dash for additional mobility.
At level 12, you should replace your

Freezing Pulse with

Storm Brand.
Storm Brand
Onslaught Support
Added Lightning Damage Support
At level 16, you can add

Arctic Armour for additional defense.
By level 18, your

Storm Brand link should look like this.
At level 24, you can add

Discipline for additional survivability.
At level 28, you should add the following

Lightning Spire Trap link, which will greatly augment you single target damage output.
Finally, at level 34, you can transition to your signature skill

Summon Flame Golem. This replaces your

Storm Brand link.
FAQ
Why do you choose Elementalist over Necromancer, Occultist or any other ascendancy class?
The Elementalist's two Golem-related ascendancy nodes are just too good to pass on. They basically allow you to have 2 additional Golems, which is an insane damage boost and the elemental damage immunity basically makes them immortal.
What map mods should we avoid?
You will probably have some problems with No Regeneration maps, but they are still doable. This is one of the few builds that can do all map mods.
Conclusion
With the Golemancer Elementalist you have the potential to take down endgame bosses and clear maps smoothly. The build requires some initial currency investment and decent game knowledge in order to properly setup items and gems, this is why we do not recommend the Golemancer Elementalist to newer players.