Kinetic Blast/Power Siphon Pathfinder Gear
Path of Building
Path of Building for Furty's Level 100 character used for this build is available here.
Included is an example set of gear, a full skill tree, and all the gem links needed to get the build to tick.
We use the Path of Building Community Fork for all of our builds, which is highly recommended. If you are encountering errors importing the build, please ensure you are .
Gear Summary / TL;DR
These items strike a balance between power and cost-effectiveness. If you want to explore more options for Gear (both budget and high-end), Flasks, or get more information on alternatives and specialty items, please ensure you read the Gear, Jewels, and Flasks section in its entirety.
For crafting Rare items, you can check out all the affixes that can roll on an item base, depending on its level, influence, and many other factors, using our affix tool.
Armor
Chest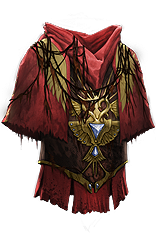 Queen of the Forest is absolutely mandatory to play the build properly, and the core item that the entire premise revolves around. One of the best chests, if not the best, in the game for pure clear speed, it also comes with a massive helping of Evasion, some nice Life, and a smattering of Resistances. This should be one of your first pickups in any league, and the fact that it is so cheap, relative to most "core item status" Unique chests, makes it all the sweeter. You will use this chest for the entire league.
Unfortunately, our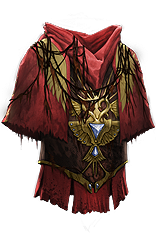 Queen of the Forest requires — 4 Blue, 1 Red, 1 Green — which is extremely rare and unlikely due to the high Dexterity requirement of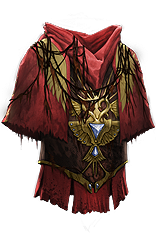 Queen of the Forest, making green sockets prevalent. In fact, if you were to attempt to color your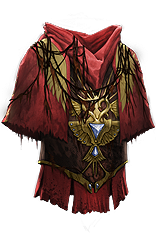 Queen of the Forest using

Chromatic Orbs, you would only hit the required 4 Blue, 1 Red, 1 Green socket combination . So how then do we go about coloring this chest?
There are three methods you can employ:
Using the Vorici Chromatic Calculator made by Siveran we discover that even the most efficient method of obtaining 4 Blue, 1 Red, 1 Green (henceforth referred to as "4B1R1G") is by using the "At least three blue sockets" craft, which would costs 120 Chromatic Orbs each resulting in an average of 4,183.0 Chromatic Orbs to achieve 4B1R1G. This is still extremely expensive, so instead we can go for 3 Blue, 1 Red, 2 Green, changing our sixth link ( Awakened Lightning Penetration Support or Energy Leech Support) to a such as Slower Projectiles Support or Awakened Added Cold Damage Support. This is the least effective option but the cheapest and easiest to implement.
Taking the first method to next level, after achieving 3 Blue, 1 Red, 2 Green we can try to use Vorici on the Syndicate's Research Branch (Forging Gem Agnostic Sockets) to apply 1-3 White Sockets to our Queen of the Forest. If one of your 2 Green Sockets becomes a white socket then you are finished.
If you start with an unlinked Queen of the Forest you can obtain the colors you want using the Jeweller's Orb method done through the crafting bench. Start by forcing 3 Sockets onto your chest, then forcing all three sockets to be blue. You then alternate between 4 sockets and 3 sockets until the fourth socket is either blue or red. After that, you alternate between 5 sockets and 4 sockets until the fifth socket is either blue or red (whichever you did not get on the fourth socket). Finally, force 6 sockets on to the chest, and there is a very high likelihood that the final socket will be green. If it is not green, you simply go back to 5 sockets and then to 6 sockets once more. This method is very fast and reliable, since you are working on one socket at a time, rather than rolling all of them simultaneously. The downside of this method is that it requires all the socket crafts (which means you must have done a fair amount of delving already) and it can be relatively expensive, averaging around a thousand Jeweller's Orbs. Due to this, it is often done if it is your second or third character and you wish to skip the tedium of slowly building up your Syndicate rather than for a league starting character.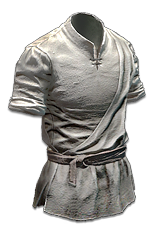 Tabula Rasa is fine for leveling and an easily farmable alternative that could be used for the first day or two of a new league.
Head
There are three main options for the build, all of them Unique and affordable.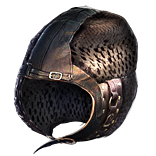 Rat's Nest offers the most damage, and a high amount of Evasion to feed in to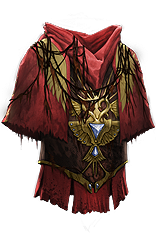 Queen of the Forest's Unique bonus. The Movement Speed is the icing on the cake and we feel this item is the perfect marriage between Starkonja's and Devoto's main benefits.
Starkonja's Head offers the best defenses of the three, at the expense of some damage, sporting a large amount of Life and Evasion.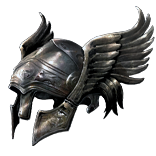 Devoto's Devotion is an option if finding the helm enchant for one of the other two proves difficult. It offers the best movement speed of the three, at the expense of a small chunk of damage. Without having Critical Strike on the helm, you will need better pieces elsewhere, and the lack of Life means that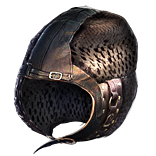 Rat's Nest is virtually always a superior option.
Overall, we feel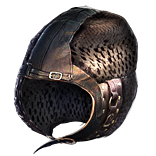 Rat's Nest to be the best option for most players.
:

Power Siphon fires 2 additional projectiles.
The enchantment is quite important for making your build strong enough to bully around bosses with ease.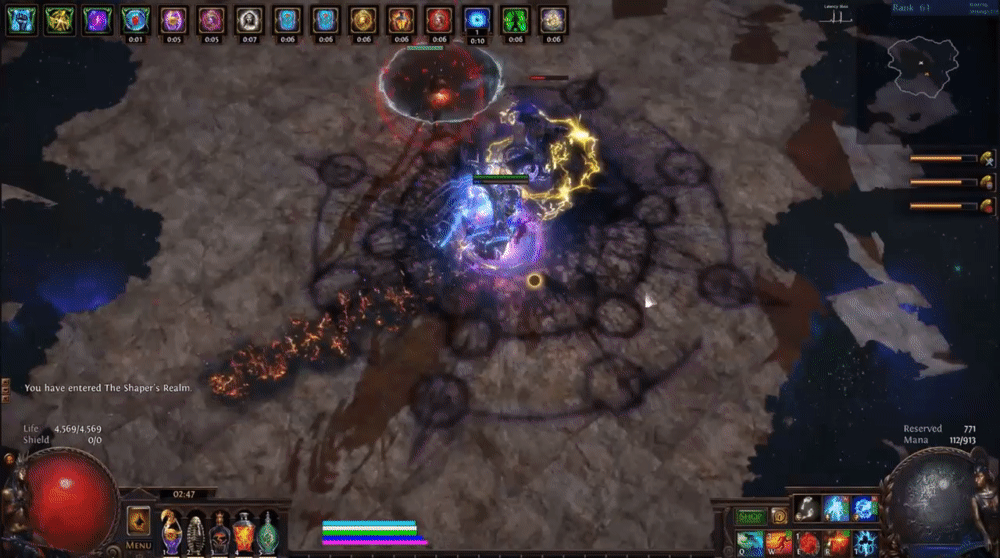 Gloves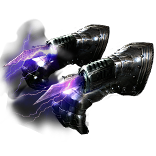 Thunderfist is the best option for damage, and are likely to be a better pickup early on than a Rare, unless you desperately need Resistances. Your

Kinetic Blast 4-Link should be socketed within this item to create a pseudo 5-Link.
A Rare pair of Gripped Gloves is the best overall option for players looking to reach Level 100 or minimize deaths. Prioritize the stats as follows:
Life
Attack Speed
[Uncapped] Resistances
Accuracy (if you are below ~90%)
% Increased Evasion
+# to Evasion
A really luxury pair of Gripped Gloves could also have the Socketed Gems have +3.5% Critical Strike chance affix that is crafted using Essence of Horror.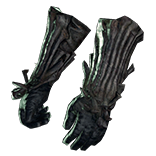 Tombfist with 2 Abyssal sockets can theoretically still be the best choice, despite the removal of Attack Speed, but it would require top tier Abyss Jewels. It also leaves your Mana pool a little fragile, which can be annoying, particularly on longer bosses where you are attacking consistently. Generally, we do not recommend Tombfist in their current state unless you know what you are doing and have done the math in advance.
Boots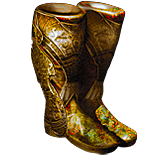 Atziri's Step is the best overall option and always cheap at any point in the league. A massive amount of Evasion, Spell Dodge, and some nice Life and Movement Speed (remember that Evasion feeds Movement Speed as well, due to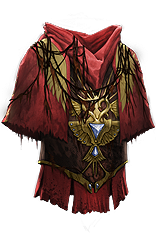 Queen of the Forest) cement these boots as the best-in-slot bar none.
Rare boots are also an option, and you can get Spell Dodge (though not as much as Atziri's Step) from thing's like Essence of Scorn, Elder Suffix, and Corruptions. This allows for you to have Resistances on your boots, however, you are going to have to pay an absurd amount to get a pair of boots comparable to the recommended Unique.
The recommended enchant for you boots is Adds 1-160 Lightning Damage if you Haven't Killed Recently. This adds a lot of damage for bosses, which is where our damage needs the most reinforcement.
Weapon and Off-Hand
Weapon

Piscator's Vigil has always been one of the classic

Kinetic Blast items, and for good reason — it is simply the best and most available wand on any league start. It has a price point that is not hard to meet, usually only a handful of

Chaos Orbs, and allows you to immediately transition into

Kinetic Blast from whatever you leveled as. One of the great advantages of using a Unique like

Piscator's Vigil is the availability of corruption implicts, and on a 3-socket item finding your preferred colors is not very difficult. The best option is Flat Lightning Damage, but the Piscator's must be at least Item Level 84 for the top roll. Damage Penetrates Elemental Resistances is another great choice.
While

Piscator's Vigil is a great starting point, you will want to upgrade to a Rare weapon when you find an available option. You should compare your prospective purchase in Path of Building before replacing your

Piscator's Vigil, as the stats needed are somewhat specific and need to be a certain threshold in order to surpass it. Finding the right wand, however, can occasionally even be quite affordable and your true ticket into the end-game.
To find a worthwhile upgrade from

Piscator's Vigil, start with these three stats:
Adds # to # Lightning Damage to Attacks
% Increased Critical Chance
% Increased Lightning Damage
These are virtually required. It is ideal if you can get the % Increased Lightning Damage roll as a Prefix and a Suffix, which makes the roll higher (but uses up two affix slots, of course). The flat lightning damage roll is the most important, and you should not accept a roll below Tier 1 or Tier 2. This is the starter wand Furty found while league starting in Delirium for 14

Chaos Orbs, about 20% stronger than a

Piscator's Vigil:
After your three core stats, you will want to look for one or more of these other valuable stats:
% Global Critical Strike Multiplier
% Attack Speed
Attacks with this Weapon Penetrate % of Elemental Damage or Damage Penetrates % Lightning Resistance
Gain % of Elemental Damage/Lightning Damage as Bonus Chaos Damage
% Increased Elemental Damage with Attack Skills
Adds Cold/Fire Damage to Attacks (only if you already have Flat Lightning Damage)
Shield
A Rare shield is the best option for general clearing. Do not use an Energy Shield or Armor based shield, as we need the extra Evasion to boost our movement speed and defenses even further. Prioritize the stats as follows:
+# to Maximum Life
[Uncapped] Resistances
% Increased Evasion
Accuracy (if you are below ~90%)
+# to Evasion Rating
% Increased Attack Speed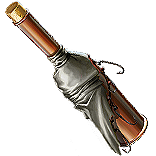 Brinerot Flag will be used in your weapon swap off-hand to generate Power Charges, as detailed under the Gems section.
Accessories
Amulet
Using a Rare amulet is the best option for any situation. Prioritize the stats as follows:
+# to Maximum Life
Adds # Lightning Damage to Attacks
% Increased Global Critical Strike Chance
% Increased Global Critical Strike Multiplier
% Increased Attack Speed
% Increased Elemental Damage with Attack Skills
% Increased Lightning Damage
Feel free to work in any Resistances you need to fill out, as needed.
Rings
Rare

Opal Rings are the best choice for any situation. Swap to a Resistance base if you do not have enough Resistances on the rest of your gear to remain capped. Rings are mainly used to cap our Resistances for this build. Prioritize the stats as follows:
+# to Maximum Life
Resistances
Adds # Lightning Damage to Attacks
% Increased Attack Speed
Accuracy Rating (if below ~90%)
% Increased Elemental Damage with Attack Skills
% Increased Lightning Damage
Adds # Cold/Fire Damage to Attacks
There are plenty of other combinations as well, and some pretty insane Rings can be created through Essence crafting and the like, but they are not realistic pickups and generally have to be crafted rather than purchased. Check out poeaffix.net to peruse possible options — for example, crafting 26% Increased Global Critical Strike Chance using Deafening Essence of Loathing is outstanding, but not at the expense of all the other stats listed above.
Belt
A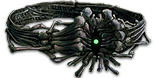 Stygian Vise is the best choice, as we can extract enormous benefit from Abyss jewels. Your belt will be where you need to make up a huge amount of Resistances. Remember you can always start with cheaper options, and do not necessarily need a Stygian Vise with Tier 1 rolls immediately.
[Uncapped] Resistances
+# to Maximum Life
% Increased Elemental Damage with Attack Skills
% Increased Lightning Damage (Delve Prefix)
% Increased Movement Speed During Flask Effect (luxury)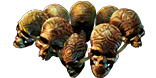 Headhunter offers excellent clear speed and is overall the best option if you can afford it.
Jewels
Unique Jewels

Conqueror's Potency is used to help us achieve 50% Flask Effectiveness, which adds an additional projectile to the effect of

Dying Sun. If you do not have Dying Sun yet, this Jewel is not necessary. This is a very large single target increase.

Watcher's Eye can offer massive increases to damage, especially as the Wrath affixes are exceptional for our build. Prioritize as follows:
Getting a triple

Wrath Watcher's Eye will cost hundreds of

Exalted Orbs and is only likely to pop up a handful of times a league —this is not something you should aim for. Start with just the Critical Strike bonus to help your shatter-chains become more consistent, and eventually you can upgrade to one with 2 Wrath mods once you are wealthy. This Jewel is not necessary for the build, but it is a great luxury item to sink some currency towards once you are kitted out.
Abyss Jewels
We will use Abyss Jewels in all other slots. The Searching Eye Jewel is the best base. Prioritize the stats on your Jewels as follows:
40+ Maximum Life
Adds # Lightning Damage to Wand Attacks
Adds # Lightning Damage to Attacks
% Chance to Gain Onslaught on Kill (only 1-2 of your Jewels should have this mod, but it is important you have at least one)
% Increased Global Critical Strike Multiplier
% Increased Attack Speed if You've Dealt a Critical Strike Recently
% Increased Attack Speed
Adds # Cold/Fire Damage to [Wand] Attacks
Flasks
Flasks are a huge part of this build, as the main advantage of playing a Pathfinder revolves around enhancing the power of your flasks.

Dying Sun is the most important for damage, however, it is generally quite expensive early in the league and can be swapped out for something cheaper, such as

Atziri's Promise. You should prioritize the acquisition of Flasks after your early items, however, as you are missing out on a big part of the power of your Ascendancy if you are not using the proper items.
The Evasion Flasks are towards achieving a maximum move speed bonus for your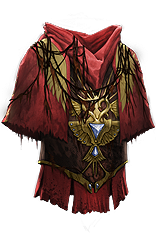 Queen of the Forest. Since we are a Pathfinder you should always be keeping 100% Flask uptime throughout maps, leaving you with the maximum movement speed possible.
Basic Flask Setup
End-Game Flask Setup (Maps)
You have to decide on what Flask suffixes are most important to you. Having of Reflexes somewhere is quite helpful once you start running the Jade Flask, but you will have to incorporate bleed immunity somewhere as well. You can also obtain a Corrupting Blood Cannot be Inflicted on You corruption on your

Conqueror's Potency, although you will still have to beware of Puncture bleeds. The of Warding suffix can also be dropped, but you will have to avoid running Temporal Chains maps.
End-Game Flask Setup (Uber Awakener)
Your Lightning Resistance must be your highest resistance, or equal to the other two, in order to use

The Wise Oak.
Once again, if you do not have one of the requisite flasks, simply use

Atziri's Promise.