Soulwrest Necromancer Build Guide (PoE Blight 3.8)
Introduction
The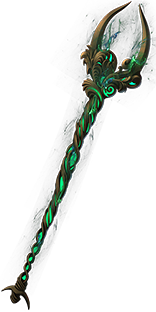 Soulwrest unique staff allows us to make a build around the rarely used Phantasm minions. These minions are summoned when you consume corpses, meaning every time you use an Offering skill, or walk over corpses with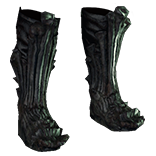 Bubonic Trail, you will raise a new set of Phantasms. They are great when it comes to clear speed, but lack a bit in single target damage output, which is why we also make use of

Summon Skeletons. Using a Staff means you have access to two 6-Links, one for Phantasms and one for Skeletons, which results in great amounts of damage in the endgame.
The build achieves over 200% increased Maximum Life, which is very respectable for a summoner. It has enough damage to deal with the endgame content the game has to offer.
Build Summary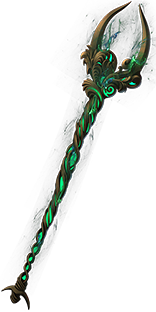 Soulwrest is the only item you need in order to get started, and although it might be expensive in new leagues, its cost drops over the course of leagues. This is why the build is not a great league-starter. Other items can be simple Rares, with the option to invest in more specific gear pieces later on for better survivability and offense.
Pros & Cons
Pros
+ Hardcore viable
+ Fun playstyle
+ Great damage overall
+ Can run most map mods
Cons
- Requires initial currency investment
- Relies on minion AI, which can be clunky at times
Playstyle
Offensively, every time you enter a new zone all you need to do is

Desecrate on the ground and use your

Flesh Offering, or whatever Offering skill you choose. Once you've consumed corpses with this gem setup, you will summon your Phantasms, and then you can start moving forward and let them do the work. If you have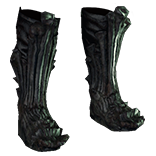 Bubonic Trails equipped, you can keep your Phantasms up simply by walking over corpses of slain enemies, but you will have to occasionally use your Offering skill anyway. When you encounter tougher enemies, summon your Skeletons, which will obliterate the foe with their powerful single target hits.
Defensively, staying behind your army is what you should be doing. If your minions get stuck somewhere, use

Convocation to recall them on top of you.

Flame Dash will help you dodge lethal game mechanics. When properly geared you will easily achieve over 6,5k Life in the endgame, which will allow you to take big hits before going down.
For playstyle, raise up your Phantasms and move forward. If the zone is not that dangerous you can stay offensive and run next to monster packs and re-summon your army with

Convocation. If the area mods are "rippy" (likely to kill you suddenly) keep your distance and summon a set of

Summon Skeleton here and there in order to clear smoothly and block projectiles.
Ascendancy, Passive tree, Bandits and Pantheons
Ascendancy (Witch – Necromancer)
Mistress of Sacrifice
Mindless Agression
Bone Barrier
Plaguebringer
Mistress of Sacrifice allows you to apply a great offensive buff on you via

Flesh Offering.
Mindless Agression provides a great amount of movement speed and offensive stats for your minions.
Bone Barrier is an amazingly strong defensive ascendancy node, which improves your physical damage mitigation by a considerable amount along with a Life multiplier for your minions.
Plaguebringer allows you to greatly utilize

Desecrate in order to gain even more damage output while at the same time reducing enemies' damage by 10%. The increased area of effect on your minions also helps while clearing.
Passive tree
This is the endgame passive skill tree for the build. We focus on picking almost all of the minion nodes, decent percent increased maximum Life, skill effect duration, Life regeneration, flask nodes, and 4 jewel sockets.
Bandits
Considering the build does not benefit from helping any specific bandit, we choose to kill them all for the two additional passive skill tree points.
Pantheons
Major: Soul of Lunaris will give you immunity to damage from Chaining projectiles. Projectile chain mods on map can be lethal to most summoners.
Minor: For minor god powers there are many valuable choices, we recommend Soul of Ryslatha for the additional Life flask sustain. Other minor Pantheons can be chosen based on personal preference.
Pantheon powers can be upgraded by using Divine Vessel in the Map Device while you are activating the particular Map that contains the boss you need. Once you have killed the boss and captured his soul, you need to deliver the vessel to Sin in Oriath.
Gems
The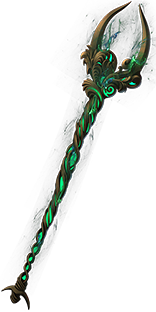 Soulwrest unique staff will allow you to utilize

Summon Phantasm on Kill Support in order to clear efficiently; the staff does not need to be 6-Linked, only 6-socketed. For mobility, use

Flame Dash.

Vaal Summon Skeletons will improve your single target damage by a great amount.

Raise Zombie is another minion that can be utilized to great success.

Raise Spectre will allow you to raise Silverback monkeys from Act II, which will provide Frenzy charges for your minions.
For all the gem links we provide below, keep in mind that we list the gems in order of priority (starting from the top left, going to the right on each row of the links), meaning that if you lack the required number of sockets to fit all the gems, the first ones to drop are the ones at the bottom (with the bottom right being the last). Also note that in-game, as long as the sockets are linked, it makes no difference at all what order the gems are placed in.
We use

Summon Phantasm on Kill Support in order to raise the maximum number of Phantasms from 10 to 20, essentially doubling your damage. We recommend two different gem setups depending on if you are clearing or aiming to deal maximum single target damage. You can have two different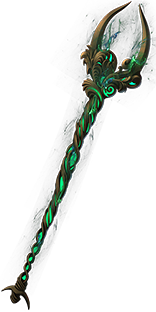 Soulwrest and simply weapon-swap for the different setups.
For clearing, use the following link.
For single target, use the following link.
Summon Skeleton (6-Link)

Vaal Summon Skeletons are used for one purpose, doing insane amounts of single target damage.
Raise Zombie (4-Link)

Raise Zombie should ideally be used in a rare Elder-based Helmet with additional minion gem levels. Depending on the Elder mods you can use different support gems. Here is a generic Raise Zombie link you can use in a regular helmet.
Raise Spectre and Golem (3-Link)
For

Raise Spectre, you should raise a Silverback monkey from Act II. For a Golem, we recommend

Summon Chaos Golem or

Summon Stone Golem for the additional defence.
Raise Spectre
Summon Chaos Golem
Meat Shield Support
Other Gems
For mobility, you should utilize

Flame Dash. Auras like

Vaal Haste,

Hatred on

Generosity Support or any other buff that reserves mana can be used. Other useful utility gems:

Desecrate,

Convocation,

Flesh Offering,

Bone Offering,
Spirit Offering.

Steelskin can be used for additional damage mitigation.
Gearing
Capping your elemental resistances is essential and it should always be your top priority in any build; it should be the first thing you do when gearing up a character. Obtaining a 6-link, while very powerful and certainly recommended, can potentially be very expensive (requiring an average of 1500 Orbs of Fusing, obviously depending on your luck); as such, this should not really be a goal for you while gearing up, and you should instead settle for a 5-link until you have enough resources. The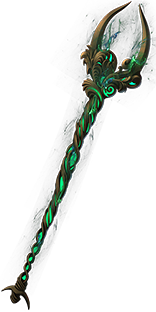 Soulwrest staff will allow you to now worry about your main 6-Link, since you only need to 6-socket the staff.
Helmet
A well rolled Elder-based Helmet is best in slot. The Rare Affix Priority is:
+#% total Elemental Resistances (until capped)
+# to maximum life (90)
+ to Level of Socketed Minion Gems (at least 2)
Socketed Gems are supported by Level # Minion Damage (Elder Prefix)
Body Armour
There are many options when it comes to the Body Armour slot. A simple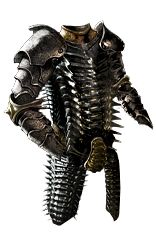 Belly of the Beast will carry you a long way. You can also use a well rolled rare Body Armour, or any other unique chest piece based on personal preference. The Rare Affix Priority is:
+#% total Elemental Resistances (until capped)
+# to maximum life (90)
% Increased Maximum Life ( Pristine Fossil; Elder Prefix)
Gloves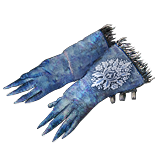 Grip of the Council are great unique Gloves for this particular build. A simple well rolled rare Gloves can also be used. The Rare Affix Priority is:
+#% total Elemental Resistances (until capped)
+# to maximum life (60)
# Dexterity; Strength
% increased Minion Damage (crafted via crafting bench)
Boots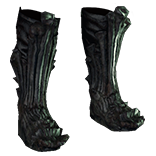 Bubonic Trail allows you to summon Phantasms when walking over corpses. These boots are not necessary and can be replaced with well rolled Rares. The Rare Affix Priority is:
+#% total Elemental Resistances (until capped)
+# to maximum life (60)
% increased Movement Speed (at least 25%)
% increased Maximum Life ( Pristine Fossil)
Belt
A well rolled rare belt is best in slot, preferably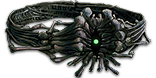 Stygian Vise for the additional utility via the Abyssal socket. For clear speed you can also choose to use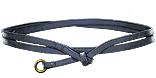 Bisco's Leash. The Rare Affix Priority is:
+#% total Elemental Resistances (until capped)
+# to maximum life (90)
Amulet
Look for well rolled rare amulet with the attributes you need. The Rare Affix Priority is:
+#% total Elemental Resistances (until capped)
+# to maximum life (50)
# Dexterity; Strength
Rings
Same as the Amulet, here you should also try to fill attribute gaps. Use

Unset Ring if you are too socket-starved. The Rare Affix Priority is:
+#% total Elemental Resistances (until capped)
+# to maximum life (50)
# Dexterity; Strength
Weapon
The main purpose of the build is to make use of the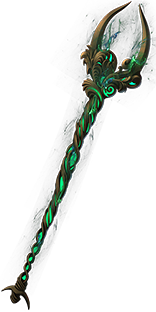 Soulwrest unique staff, which is irreplaceable.
Flasks
Half-instant Divine Life flask should be used, preferably with Bleed removal Suffix. Silver flask will improve your overall speed. Based on personal preference, you can run any utility flask you want. We recommend having at least Basalt.

Taste of Hate can improve your physical damage mitigation even further, but can be very expensive and you should not focus on it too much. Make sure you have Curse and Freeze immunity rolled on your utility flasks.
Jewels

From Dust will allow you to summon 5 Skeletons instead of 3 with a single cast. Besides that, you should focus on rare jewels.
Regular Jewel Affix Priority
% increased Maximum Life
% increased Minion Damage
Resistances; Attributes
Abyssal Jewel Affix Priority
Maximum Life (at least 35)
Minions have #% Chance to Taunt on Hit
Minions have #% Chance to Blind on Hit
Minions have #% increased Attack and Cast Speed if you or your Minions have Killed Recently
% increased Minion Damage if you've used a Minion Skill Recently
Leveling
As a reminder, we have several guides to help you level up a character.
Leveling Trees
This passive skill tree will carry you through the leveling content easily. You should first rush to minion nodes like Lord of the Dead, Spiritual Command, Sacrifice and Grave Intentions, which should be enough for you to sustain and make great use of

Raise Zombies. Then you can go for more Life or minion nodes, depending on what you feel you are missing.
Useful Leveling Unique Items
As you begin a new character, there are few unique items that can boost your power exponentially.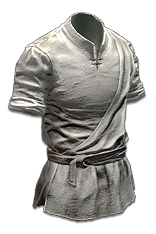 Tabula Rasa allows you to have a 6-Linked skill as early as you get the gems.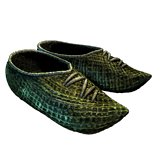 Wanderlust gives a decent movement speed, which will make your leveling that much more efficient.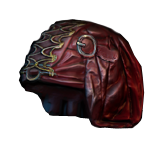 Goldrim provides a lot of elemental resistances, this will let you worry less about gearing when approaching certain Act encounters.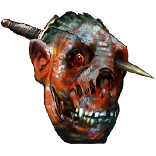 Matua Tupuna,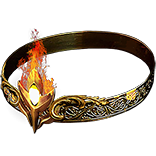 Mark of the Red Covenant and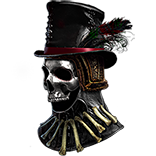 The Baron can make your leveling experience way easier.
If you are a new player (or if this is your first character for the league), then note that obtaining these items will be very difficult, if not impossible. They are rare drops, which you can otherwise only acquire if you have saved up currency, so do not focus on them too much, and instead simply look for items that match the affix priorities listed in the gearing section above.
Gem Progression
Using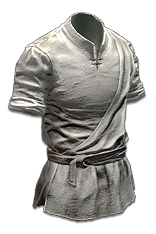 Tabula Rasa will allow you to have 6-Link gem setups early on, which is why we show such examples below. If you cannot get Tabula Rasa (or another item with a 6-Link), then simply prioritize the first gems in each link provided below.
In order to acquire gems that are not available to your class as a quest reward, simply ask a friend to buy them off vendors for you, or buy them yourself from Sioasa in The Library in Act III Library.
From level 1, you should use the following link.
Freezing Pulse
Onslaught Support
Arcane Surge Support
You should also carry the

Raise Zombie socketed in your gear in order to level the gem.
At level 4, you should pick

Summon Raging Spirit in order to level the gem.
At level 8, you can drop your
Freezing Pulse link and start using

Summon Raging Spirit instead.
At level 10, you should add

Flame Dash for additional mobility. You should also pick

Summon Skeleton in order to level up the gem.
At level 12, you should pick

Flesh Offering.
By level 18, your

Summon Raging Spirit link should look like this.
At level 24, you should pick

Convocation. Around that level you should also be able to sustain your

Raise Zombies. Using a

Violent Dead jewels at this point is also recommended.
FAQ
What map mods does the build struggle with?
Chain and No Regeneration are tough, but manageable.
Conclusion
With the Soulwrest Necromancer you will be able to raise a great army of the dead, which will aid you to bring down your toughest foes.