Stitched Demon Whispering Ice Ascendant Build Guide (PoE Harvest 3.11)
Guide Format
This build guide is split over multiple pages, both to prevent it from getting too long, as well as to help you better find the information you are looking for. In addition to the current page, which presents general information about the build and also contains a Leveling and FAQ section, we have the following pages:
Introduction
With the changes to the passive tree and

Cyclone in 3.7,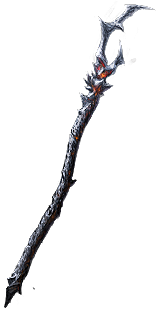 The Whispering Ice builds received a serious boost in power level and clearspeed. Boasting a unique method of scaling and excellent defensive capabilities, the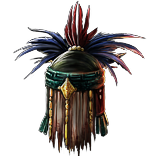 Mask of the Stitched Demon variant has performed admirably in all levels of content. Additionally,

Glorious Vanity brings a new, powerful keystone to the table for this build in Corrupted Soul, granting 20% of maximum life as extra maximum Energy Shield, while ignoring the drawback. This provides a large boost to life regeneration thanks to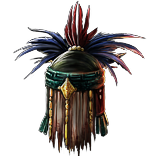 Mask of the Stitched Demon, bringing life based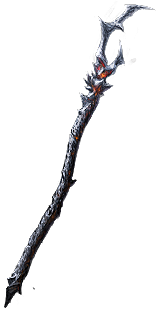 The Whispering Ice builds up to compete with CI and low life variants in terms of survivability. With high damage, great survivability, and a fun playstyle, the Stitched Demon Icestorm Scion is a great choice for anybody looking to play a non-traditional cold caster build.
Build Summary
This build makes use a few powerful, build-defining uniques in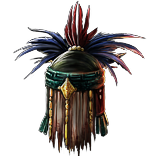 Mask of the Stitched Demon,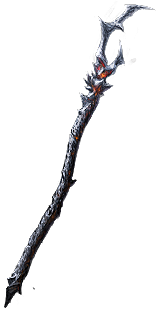 The Whispering Ice, and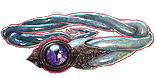 Cyclopean Coil, with the rest of its gear offering nearly endless scaling via the unique, intelligence-scaling offenses and defenses of the build. It is capable of reaching 8000+ life, with 7000 being easily accessible even on a budget, and utilizes a variety of sources of life recovery to maintain 1000+ life regenerated per second, before factoring in life on hit or leech. It is great at facetanking guardians and other difficult content, all while spinning up to several million DPS.
Pros
+ Extremely durable (7000+ life, 1000+ regeneration per second, access to other great recovery and mitigation sources)
+

Cyclone means you do not have to slow down to deal damage, alleviating the fact that Icestorm deals its damage over a duration
+ Nearly screen-wide AoE, thanks to

Spell Cascade Support
+ Reasonably budget-friendly, with room for near endless growth on gear
Cons
- Not the fastest clearing build, thanks to the reduced movement speed from

Cyclone, and the difficulty of accessing extreme move speed that other

Cyclone builds can
- Due to the mechanics of Icestorm, single target damage needs to be built up over a few seconds, starting at only a few hundred thousand (though able to ramp up to millions)
- Can cause performance issues
Playstyle and Core Mechanics
What exactly does Icestorm even do?
Icestorm is a unique skill granted by the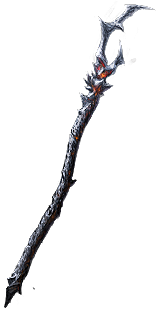 The Whispering Ice staff. Put simply, it is a cold version of

Firestorm. This is, however, only part of the story. It deals 1-3 cold damage per 10 intelligence, hits every 0.1 seconds, has a base duration of 1.5 seconds, and gains an additional 0.15 seconds of base duration per 100 intelligence. This means that at 1500 intelligence, easily achievable on entry level gear, Icestorm deals 150-450 base damage and has a base duration of 3.75 seconds. Comparing this to

Firestorm's base of 200-300 and base duration of 2 seconds, it is clear why Icestorm is capable of scaling much higher. The high base cast time of 0.75 seconds can by bypassed using

Cast while Channelling Support, bringing it down to 0.34 seconds, while not locking you in place thanks to

Cyclone.
Playstyle
Thanks to

Cyclone becoming a channelling skill, the playstyle of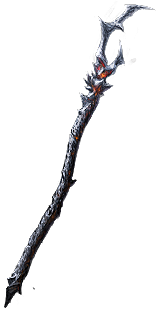 The Whispering Ice builds has moved from a stationary, slow, and often clunky one to a quick, mobile build.

Spell Cascade Support allows you to quickly paint the world in ice, without actually increasing the area of effect of the skill, something that actually decreases its damage. Overall, it plays like a hybrid of a damage over time spellcaster and a traditional

Cyclone build, rushing through packs and then leaving them to die to the rain of ice. It is also capable of activating

Vaal Righteous Fire for a massive boost in DPS, and will restore the sacrificed life quickly.
Defensively, the build supports itself with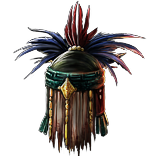 Mask of the Stitched Demon's huge regeneration boost, along with a large life pool and your choice of guard skills. It is also capable of getting life gained on hit via a ring, which is very powerful on a skill that hits as often as Icestorm does, and life leech, which is always a nice benefit. Thanks to chilling enemies, it also has much more time to breathe between hits than other, comparable builds.
Passive Skill Tree
Recommended Level 90 Skill Tree
For more information, be sure to check out the Passive Skill Tree page.
Gems
We go over all of the gem links this build uses in the end-game on our Gem Link page.
Ascendancy, Bandits, and Pantheon
Our Ascendancy, Bandit, and Pantheon Power page has all the details on the choices made for this build.
Gear Summary
For an in depth look at the recommended gear, check out The gear page, but we have some basic outlines here.
Levelling
As a reminder, we have several guides to help you level up a character.
Thanks to the level requirement of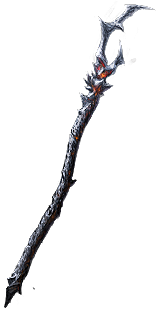 The Whispering Ice, it is easy to equip it, alongside an

Astramentis at fairly low levels. It is recommended that you buy and socket the staff before leveling, and simply use the endgame skill gem setup from when you can first equip it, and play the build from level 33 to endgame. Before then, your preference between

Frostbolt,

Freezing Pulse, or other preferred leveling spell is perfectly acceptable to use. Prior to the Eternal Labyrinth allows you to separate the Scion and Templar starting points, simply path up to the Witch and Templar area through the Shaper node by Scion.
FAQ
What map mods do you need to avoid?
Thanks to Scion – Elementalist, you only need to avoid no regen maps, as nothing else presents a problem to this build.
Why not go crit?
While crit is an appealing option, stat stacking builds are typically stretched on the tree in such a way that it is hard to actually pick up enough critical chance to make it worthwhile, and Elemental Overload offers enough damage that you do not need to play a dedicated crit setup to deal more than enough damage for all content.
What anointments should this build use?
Heart of Ice, Tranquility, or any +30 intelligence anointment make for strong options.