Tectonic Slam Chieftain Build Guide (PoE Harvest 3.11)
DISCLAIMER
This guide is NOT updated for HEIST 3.12 and we cannot currently recommend it. We are committed to providing an updated version as soon as possible, though. Thank you for your patience.
Guide Format
This build guide is split over multiple pages, both to prevent it from getting too long, as well as to help you better find the information you are looking for. In addition to the current page, which presents general information about the build and also contains a Leveling and FAQ section, we have the following pages:
Introduction

Tectonic Slam has been a very solid melee skill since its release. It has very high base damage, great area coverage and respectable single target damage output. The skill has great synergy with the Chieftain ascendancy class, simply because it allows you to maintain Endurance charges and make use of the Charged Slam portion of the skill.
Build Summary
The build requires no initial currency investment and is a great league-starter. You can even do very well in an SSF environment. The ascendancy class and skill gems provide about everything you will need as long as you have basic game knowledge that will allow you to craft decent weapons.
Pros & Cons
Pros
+ Hardcore viable
+ Good survivability
+ Will allow you to learn boss fights due to its great durability
Cons
- Slow-moving compared to top clear speed builds
Playstyle
Offensively,

Tectonic Slam will create a screen-wide Slam that will clear monster packs smoothly. When encountering tougher single targets, you can make use of

Ancestral Warchief.
Defensively, a high amount of Life Regeneration and Endurance charges will help you deal with most of the danger.

Enduring Cry is your best friend in any situation.
For Playstyle, you should stay offensive most of the time. When you feel comfortable with your Life Regeneration, you can start using

Blood Rage for additional Attack Speed and Frenzy charge generation.
Passive tree
This is the endgame passive skill that has tons of Life along with all of the important damage nodes. The build can be played with variety of weapon types but for this one we choose Two-hand Axes while also utilizing Resolute Technique.
For more information, be sure to check out the passive skill tree page.
Ascendancy, Bandits, and Pantheons
Our Ascendancy, Bandit, and Pantheon Power page goes into detail about all the choices you need to make in these regards.
Gems
We go over all of the gem links this build uses in the end-game on our Gem Link page.
Gear Summary / TL;DR
These items provide a good balance between offense and defense and are enough to deal with the endgame, although there is definitely a room for improvement. Please ensure you read the Gear, Jewels and Flasks page in its entirety.
Leveling
As a reminder, we have several guides to help you level up a character.
You can level the build with

Tectonic Slam since level 28, it is a decent leveling skill. Prior to it, you should use

Ground Slam.
Leveling Trees
Early on, we focus on picking Life and damage nodes. You can simply follow the endgame passive tree and pick nodes according to your needs. It is important to get Resolute Technique early on since the build does not have a lot of Accuracy and you will miss often.
Useful Leveling Unique Items
As you begin a new character, there are few unique items that can boost your power exponentially.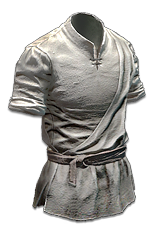 Tabula Rasa allows you to have a 6-Linked skill as early as you get the gems.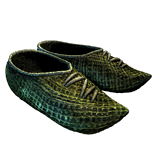 Wanderlust gives a decent movement speed, which will make your leveling that much more efficient.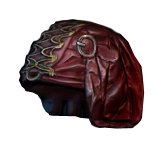 Goldrim provides a lot of elemental resistances, this will let you worry less about gearing when approaching certain Act encounters. If you do not have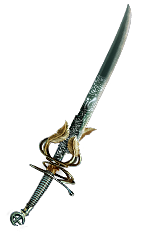 Oni-Goroshi, simple unique weapons like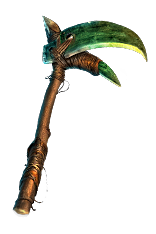 The Screaming Eagle and

Story of the Vaal will help you get through the content.
If you are a new player (or if this is your first character for the league), then note that obtaining these items will be very difficult, if not impossible. They are rare drops, which you can otherwise only acquire if you have saved up currency, so do not focus on them too much, and instead simply look for items that match the affix priorities listed in the gearing section above.
Gem Progression
Using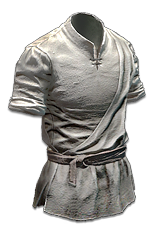 Tabula Rasa will allow you to have 6-Link gem setups early on, which is why we show such examples below. If you cannot get Tabula Rasa (or another item with a 6-Link), then simply prioritize the first gems in each link provided below.
In order to acquire gems that are not available to your class as a quest reward, simply ask a friend to buy them off vendors for you, or buy them yourself from Sioasa in The Library in Act III Library.
From level 1, you should use the following link.
Ground Slam
Chance to Bleed Support
Onslaught Support
At level 4, you should add

Ancestral Protector and

War Banner for additional single target damage.
By level 8, your

Ground Slam link should look like this.
At level 10, you should add

Leap Slam for additional mobility.
At level 16, you should add

Herald of Purity and

Herald of Ash for additional damage.
By level 18, your

Ground Slam link should look like this.
At level 24, you should replace

Herald of Purity with

Anger.
At level 28, you can finally transition to your signature skill,

Tectonic Slam. At this point you should also replace

Ancestral Protector with

Ancestral Warchief.
By level 38, your

Tectonic Slam link should look like this.
FAQ
Why Chieftain?
The Chieftain gained some amazing perks when it comes to Slam-based Attack builds via Tawhoa, Forest's Strength. It also synergizes very well with the Endurance Charge notable and all of the Fire-themed ones too.
What map mods cannot be done?
Elemental Reflect and No Regeneration areas are impossible to do.
What anointment to go for?
Magmatic Strikes is one of the best things you can anoint on your Amulet.
Conclusion
The Tectonic Slam Chieftain is a beefy melee character that has the potential to clear all the content Path of Exile has to offer.