Tornado Shot Raider Build Guide (PoE Harvest 3.11)
About the Author
Furty has been playing Path of Exile since the release of the Onslaught League in 2013, and has a deep and diverse well of experience within the game. Equally comfortable playing on Hardcore, Softcore, and Solo-Self Found Leagues, recent ladder results include finishing at Rank 5 on the Legion SSF League playing

Essence Drain and the Betrayal League at Rank 186 playing

Elemental Hit. You can follow him on Twitter, or check out his occasional streams on Twitch.
Guide Format
This build guide is split over multiple pages, both to prevent it from getting too long, as well as to help you better find the information you are looking for. In addition to the current page, which presents general information about the build and also contains a Leveling and FAQ section, we have the following pages:
Introduction

Tornado Shot is one of the fastest and most prolific builds to ever grace Wraeclast's shores. This is an ability that can clear . Anything that survives the initial salvo is quickly mopped up by

Mirage Archer Support — this streetsweeper ensures you never have to look back.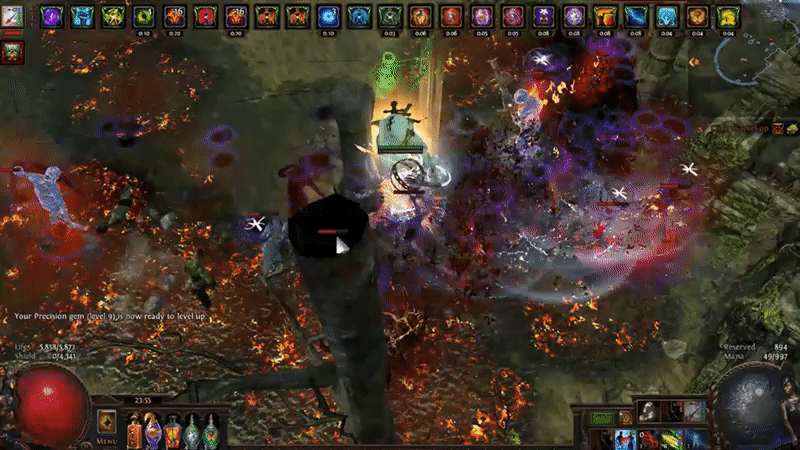 Tornado Shot is most famously played as the Deadeye ascendancy. Deadeye is light and speedy and kicks into the end-game faster than the other two Ranger ascendancies, immediately boosting your clear with high impact bonuses like chaining and additional projectiles. The Deadeye variant is well known for being an exceptional Magic Find build, and is commonly set up as a currency farmer.
Check out the classic Deadeye version in our Tornado Shot Deadeye build.
So if Deadeye is so popular and prolific, what does Raider offer to entice?
For starters, Raider is a . If you want to play your

Tornado Shot build to the highest levels and find a compromise between strong damage and magic find, the Raider is a competitive option that can even outpace the Deadeye in many situations.
Extreme movement speed, virtually permanent phasing, immunity to elemental ailments, and 7 Frenzy Charges allow this build to run wild through any map. Additionally, you have superior boss damage with Raider, which gives this version more of an "all-rounder" feel if you have the urge to hunt Shaper or Uber Elder on the side.
Build Assessment
Pros
+ Phenomenal clear speed (arguably one of the fastest builds in Path of Exile) — clears multiple screens of enemies with one click
+ Flexible gear set-ups — can easily be reconfigured to Magic Find if you prefer
+ Stronger late game than Deadeye and deals with bosses better
+ Long ranged build and very safe, particularly in the hands of seasoned players
+ Satisfying "screen shatter" with Herald of Ice
Weaknesses
– Weaker than Deadeye in low/moderate gear
– Expensive end-game build
–

Tornado Shot is a scaling ability — without investment and levels it is not powerful
Playstyle and Build Mechanics

Tornado Shot is a hugely popular skill for good reason. It is truly the "shotgun" of Path of Exile, firing off tens of projectiles at a time that cover multiple screens. Anything that is not immediately wiped out by this mass coverage is typically dealt with by shatter-chains caused by

Herald of Ice. Should anything remain standing, the

Mirage Archer Support cleans up the remains.
So what kind of playstyle does this create? A fast "fire-and-forget" style of bow build that likes to move quickly. Players who want to zip through maps as fast as possible will be the ones to truly appreciate and unlock the potential this build contains, pushing some of the highest experience rates possible without any cheesy mechanics or systems to rely on.
In most maps you will fire a single

Tornado Shot at the first pack you see and immediately

Blink Arrow towards the next one. Keeping your flasks up does a lot for this build; some of the potent unique options, such as

Dying Sun, can nearly double your entire damage output when active. Keeping the

Quicksilver Flask active at all times also helps facilitate even more dizzying clear speeds.
Cycling your chosen Vaal Auras, such as

Vaal Grace or

Vaal Haste, can further boost your damage, clear, and survivability. In proper end-game gear, virtually all your additional gem links are optional. If you decide to use Abyss items, such as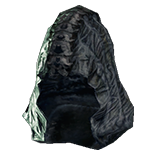 Lightpoacher and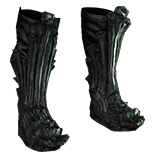 Bubonic Trail, you will have fewer options for additional luxury links, but higher damage potential. If you are utilizing items with traditional sockets you will have access to a few luxury links to kit out your build, such as curses or

Power Charge On Critical Support.
Where to Aim Tornado Shot

Tornado Shot should be aimed to land . This results in the most possible projectiles converging on a single position and conferring the maximum damage to a single area. Aiming

Tornado Shot is — unlike many builds, your aim actually has a massive influence over your damage output. First time players of

Tornado Shot will notice a huge difference in their damage by the time they become seasoned veterans.
Passive Skill Tree
This is our recommended Level 100 Passive Skill Tree.
For more details on the Passive Tree, skill acquisition order, and more, be sure to check out the Passive Skill Tree page for in-depth information. There is a high degree of customization with this skill tree and it can be reconfigured based on gear and preference as you desire.
Gems
We go over all of the gem links this build uses in the end-game on our Gem Link page.
Ascendancy, Bandits, and Pantheon
Our Ascendancy, Bandit, and Pantheon Powers page goes into detail about all the choices you need to make in these regards.
Gear Summary / TL;DR
These items strike a balance between power and cost-effectiveness. If you want to explore more options for Gear (both budget and high-end), Flasks, or get more information on alternatives and specialty items, please ensure you read the Gear, Jewels, and Flasks page thoroughly.
End-Game / Standard
Example end game gear:
For in-depth recommendations for gear, flasks, jewels, and crafting advice be sure to read our Gear, Jewels, and Flasks page.
Magic Find
We will not cover this gear in-depth in the Gear section, as it is already described in detail in our Tornado Shot Deadeye Build Guide, while this guide aims to present a more potent end-game version of the skill.
Example Magic Find Gear:
This table is provided as reference, should you wish to set up your Raider this way — not only is it very viable, but it provides comparable clear speed. In some cases, you may want to mix-and match some of the Magic Find gear. For example, you can use

Ventor's Gamble and
Windripper in combination with end-game gear for a pretty nice quantity bonus that is still survivable and powerful.
For in-depth recommendations for gear, flasks, jewels, and crafting advice be sure to read our Gear, Jewels, and Flasks page.
Leveling
. While it may have exceptional scaling and late-game potential, the base damage of this skill is exceptionally low. If you try to level using

Tornado Shot, even with a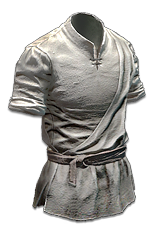 Tabula Rasa, you may become frustrated due to a lack of single target damage.
As a reminder, we have several guides to help you level up a character as efficiently and easily as possible.
Bow builds are infamously poor for leveling but it is absolutely possible to do it from scratch, even as a league starter. If it is not a league starting character, however, you will definitely want to get your hands on some leveling gear — even just a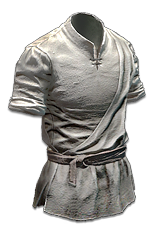 Tabula Rasa and a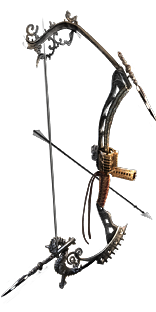 Storm Cloud will go a long, long way.
You will want to start out with

Split Arrow, linking this to

Onslaught Support and whatever other supports you can get your hands on as soon as possible.
Pick up

Precision immediately after killing Brutus and activate it. Avoid leveling this gem past Level 5-6 during the leveling process.
Once you are Level 12 and have entered the Cavern of Wrath, start using

Rain of Arrows as your main skill. Links for

Rain of Arrows are pretty flexible, but we recommend:
Most of these gems are obtainable in Act I, but if you are using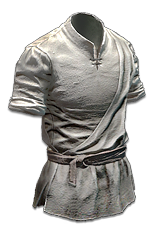 Tabula Rasa then you will want to hold on to your

Onslaught Support gem (in place of

Faster Attacks Support) for as long as you can, as it is an exceptional gem for boosting leveling speed. Once you feel like you need more damage, you can swap in

Faster Attacks Support.
The skill tree is similar enough that you do not need to make any major deviations.

Rain of Arrows can be used all the way into maps if you like — simply swap in

Concentrated Effect Support for

Added Lightning Damage Support.
Be sure to pick up

Herald of Ice while leveling and activate it. You can level up

Wrath as you proceed through the game, but do not bother activating it yet, as you simply will not have enough Mana to sustain it with the other two auras running.
FAQ
What Annointment Should I Use for my Amulet?
Throatseeker typically adds the best increase in top-tier gear.
Farsight adds a fair amount of damage and accuracy.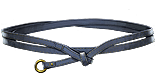 Bisco's Leash is affordable, provides good Quantity and Rarity, and boosts clear speed noticeably via Rampage. The small upgrade in Quantity from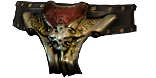 Perandus Blazon is absolutely not worth the trade-off, however, the almost triple increase in Quantity from String of Servitude can be attractive. If you are running exclusively Burial Chambers maps and not [yet] using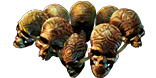 Headhunter, the String is the best option. If you are running a Hybrid MF and leveling setup and pushing into a few higher tier maps, Bisco's will be your best bet in combined MF and clear speed.
I'm Struggling with Mana
Spec out of Mana Leech and get Mind Drinker instead (2 point investment). This will also allow you to level up

Precision a little more if you need to.
Check out the rest of the guide for more information: