Ultimate Cyclone Slayer Build Guide (Crit-Based, 40M DPS) - Slay the Stars (PoE Blight 3.8)
About the Author
Furty has been playing Path of Exile since the release of the Onslaught League in 2013, and has a deep and diverse well of experience within the game. Equally comfortable playing on Hardcore, Softcore, and Solo-Self Found Leagues, recent ladder results include finishing at Rank 5 on the Legion SSF League playing

Essence Drain and the Betrayal League at Rank 186 playing

Elemental Hit. You can follow him on Twitter, or check out his occasional streams on Twitch.
Introduction

Cyclone received several buffs in Legion 3.7, and has once again reasserted itself as one of the staple skills in the melee metascape. Slayer also received a few redesigned keystones, and is now one of the perfect pairings for crit-based melee builds. Despite a few tweaks in Blight 3.8,

Cyclone remains — not only viable — one of the most potent end-game builds available.
The result is a

Cyclone build of monstrous proportions. With the ability to melt any content in a matter of moments, our Crit-Based Cyclone Slayer is doubtless one of the strongest melee builds to ever grace Path of Exile.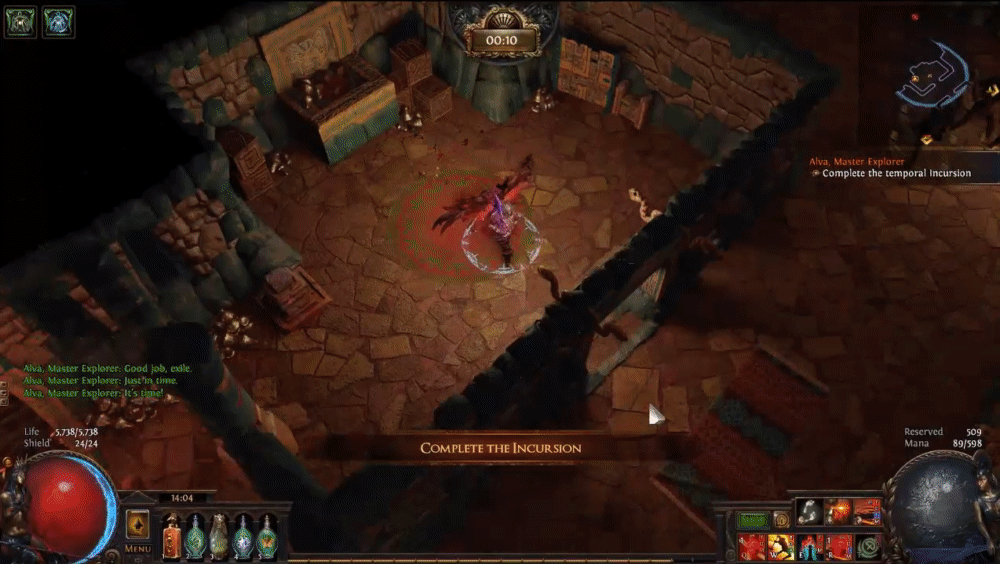 No content is out of reach for this build. With 9000 or more effective Life, increased maximum Resistances, tons of Armour, and more, this build is not lacking in defense. Couple that with up to 30 Million Shaper DPS and vastly increased AoE, this

Cycloner is ready to party.
It is always a great time to play

Cyclone, and this is the most overpowered way to do it. Our Crit-Based Cyclone Slayer is a truly unstoppable force that is the perfect candidate to fulfill any task.
Build Assessment
The absolute maximum output we have discovered with this build was in Patch 3.7.0:
In Patch 3.8.0 Blight League

Cyclone was brought a little closer down to earth, but numbers in excess of 40 Million DPS are still possible on bosses with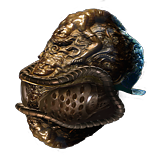 Abyssus equipped. A realistic end-game number for a properly equipped player in mapping gear is around 10 Million DPS!
Pros
+ Absurd damage output (Well over 20 Million DPS+ in top-end gear)
+ Excellent clear speed — on par with S-Tier clear builds
+ Solid all-round defenses — excellent Level 100 candidate
+ Melts bosses in the blink of an eye
+ Crit-based build with incredible scaling (~88% Crit Chance in top-end gear) + All map mods are possible (except no regeneration), immune to reflect
Cons
–

Cyclone can be a polarizing skill — careful movement is necessary for dangerous enemies
– Can be moderately expensive to achieve top-end gear, depending on the popularity and availability of items (e.g.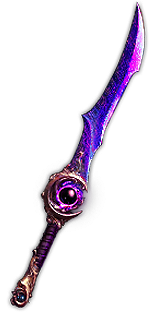 Starforge).
Playstyle and Build Mechanics

Cyclone is a very simple and straightforward skill. Now a channeled ability, your character spins around and attacks extremely quickly — technically it is considered a movement skill, although it slows your character. By stacking a lot of damage, Critical Strike Chance and Multiplier, Attack Speed, Impale, and Movement Speed, our Cyclone Slayer glides effortlessly through maps while shredding packs and bosses alike.
This is an exclusively Physical damage build, which makes it relatively easy to itemize for early on. As you start to become more ambitious with armour acquisitions, gear can become a little more difficult and/or expensive to obtain — after all, crit items are highly sought after for many builds. Fortunately, many of the items can be crafted yourself, and for only a few

Exalted Orbs you outfit yourself with extremely strong items.
Simply enter a map,

Leap Slam into a pack, and

Cyclone through it to blow it to pieces. The new Overwhelm and Impact Ascendancy keystones have ideal synergy with a crit

Cyclone setup, massively boosting critical strike chance, multiplier, and hugely increasing our area of effect while clearing.
Passive Skill Tree
This is our recommended Level 100 Passive Skill Tree.
Though there is typically little variance in melee skill trees, especially after the Legion 3.7 and Blight 3.8 changes, there are a few unique aspects to this one.
Point Blank is taken due to a Historic Jewel we use called Glorious Vanity. See the Glorious Vanity section for more information. or the Jewel socket near it until you have this Jewel and are ready to add Soul Tether to your build.
unless you are using the Crafted Elder Exquisite Blade with the pseudo 7-Link using Fortify Support, or have Elder Boots supported by Fortify .
You may want to take Resolute Technique well leveling and respec out of it and into Critical Strike later on, when you reach maps.
Refer to the Ascendancy Section for pathing — this tree shows and not the keystones you should take if you are league starting or leveling up.
Save Impale and Jewel Sockets for some of the latter upgrades.
Vaal Pact and Vitality Void are optional but provide good defense, particularly if your level of gear is low and your only source of leech is

Blood Rage. and is in no way required to make the build tick, and in most cases we opted to play without Vaal Pact until we acquired Atziris Acuity. One benefit of playing with Vitality Void, however, is that and is no longer necessary to have on either Gloves on Rings. To acquire Vaal Pact and Vitality Void you will need to free up 6 Passive Skill points. Drop Kinetic Impacts and Juggernaut, or simply follow this passive skill tree instead.
You can also put 3 passive skill points towards Martial Experience for additional leech to further support a heavier leech style of play.
Passive Tree Progression Advice
Gems

Cyclone is our main skill for both bossing and clear, and as such is the only 6-Link in our build. The links are somewhat flexible, and can be adjusted to suit your preferences and the situation.
Moving through maps is quite quick due to

Leap Slam and

Phase Run.

Blood Rage provides additional leech as well as Frenzy Charges during clear. For auras we use the typical choices for most Physical melee builds;

Pride,

Blood and Sand, and

Flesh and Stone. This grants a good combination of damage and defense, and we can also incorporate the active component of a Vaal aura for even more in one of these departments. We recommend either

Vaal Grace or

Vaal Haste.
If you do not have the intelligence requirement for

Infused Channelling Support yet, we recommend using

Pulverise Support instead.
Cyclone
Brutality Support
Infused Channelling Support
Melee Physical Damage Support
Damage on Full Life Support
Player's Preference
There are several options to fulfill the sixth link, based on your preference. Unfortunately, all of them are different colors, so you cannot swap them out until you have added some white sockets to your weapon using Vorici.
If you are not sure what to choose, we recommend sticking with

Impale Support as your sixth link. If you color your weapon with white sockets using Vorici on the Research division of the Syndicate, it opens the option to use

Concentrated Effect Support for bossing, and

Pulverise Support for clearing.
This is our preferred mobility skill and can be adjusted to suit your preference. , you should swap out

Endurance Charge on Melee Stun Support with either

War Banner or

Blood and Sand, whichever you chose not to run.
Leap Slam
Faster Attacks Support
Endurance Charge on Melee Stun Support (Crafted Weapon) or Fortify Support ( Starforge)
Preferred Vaal Skill
Our recommendations for Vaal skills are

Vaal Haste (damage and clear speed) or

Vaal Grace (defense for monoliths and syndicate).
Auras 4-Link

Maim Support is not necessary, but it is a noticeable damage increase.
Since we have a large amount of Armour,

Molten Shell is actually quite a potent choice. If your focus is clearing and mapping with some bossing, this is our recommended skill. If your focus is instead farming Uber Elder, we recommend

Immortal Call.
Either banner is a fine choice and they fall within a relatively close margin on DPS gain.

Dread Banner adds a bit of survivability and excels on longer fights, such as Uber Elder or Aul the Crystal King.

War Banner will be a little more damage while starting out, helps with accuracy, and a slightly better choice while clearing. Overall we feel that

War Banner has slightly more damage potential but

Dread Banner is a more well-rounded gem.
Ascendancy, Bandits, and Pantheon
Ascendancy
This choice depends on whether you have

Glorious Vanity or not. Refer to the Glorious Vanity Section for more information. If you are leveling up, follow the "No

Glorious Vanity / Early Game" recommendations.
Endless Hunger
Brutal Fervour
Overwhelm
Impact
Headsman
Bane of Legends
Overwhelm
Impact
Additional Ascendancy Information
Overleech is very important to build, and often one of the cornerstones of the Slayer ascendancy itself. Unfortunately, the Ascendancy keystones that lead to and grant Overleech (Endless Hunger and Brutal Fervour) are not particularly strong from a damage perspective.
Once we have the Corrupted Soul keystone, granted by

Glorious Vanity, the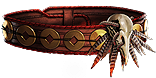 Soul Tether belt becomes a strong and viable choice to replace Brutal Fervour. This allows us to take the Headsman and Bane of Legends keystones, which are far stronger. See the Glorious Vanity Section for more information.
Deal with the Bandits Reward
You can choose to either for the 2 Passive Points or to . By default, we recommend Helping Alira early on, as the Resistances are very helpful, and this build can sometimes struggle with them. The multiplier is also quite powerful and feeds perfectly into the nature of this build.
In the late-game, especially if you can no longer make use of Alira's Resistances, the 2 Passive Points can be more valuable if you can properly make use of them. Once you have reasonable levels of gear and are into the 90s we recommend making the switch.
Pantheon
Major Gods
Soul of Solaris remains one of the supreme choices for defense when properly upgraded, preventing crit chains against your character and reducing rogue-wave elemental damage.
Soul of Lunaris is an option for a little extra movement speed and clear.
Minor Gods
Soul of Gruthkul is the best choice if you have not upgraded any of your Pantheon.
Soul of Shakari is recommended once you have upgraded it to provide Poison immunity.
Soul of Yugul is the best choice for Uber Elder.
Gear Summary / TL;DR
These items strike a balance between power and cost-effectiveness. If you want to explore more options for Gear (both budget and high-end), Flasks, or get more information on alternatives and specialty items, please ensure you read the Gear, Jewels, and Flasks section in its entirety.
Some example gear used by our character:
Gear, Jewels, and Flasks
Having at least one item that helps you sustain Mana can be convenient, especially if you do not have

Enlighten Support at Level 3 or 4. If you are not using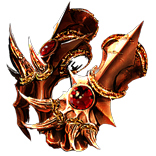 Atziri's Acuity then this is easiest to obtain on your Rare Gloves, however, you can see the Rings section for alternatives. With

Enlighten Support at Level 4 you may find this is unnecessary altogether, however, you should try this for yourself before committing to any decisions.
Armour
Chest
Kaom's Heart is the natural choice for this build. We only use a single 6-Link, and with a 2-handed weapon there is little need for a chest with sockets. The big upside of
Kaom's Heart is the enormous effective life increase it provides, which gives us the confidence to slam straight into the most dangerous map mods and massive packs of monsters without any hesitation.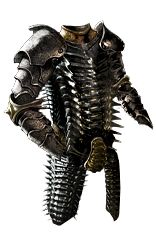 Belly of the Beast is a cheaper and highly effective alternative. One of the upsides of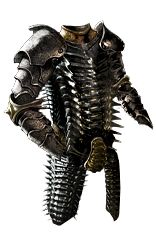 Belly of the Beast is the option to run a second link, which could even bolster your boss damage early on. If you opt to go this route at first, we recommend linking another Vaal skill for damage, such as

Vaal Ancestral Warchief or

Vaal Double Strike.
Helmet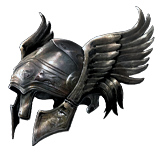 Devoto's Devotion is the natural choice for virtually all

Cyclone builds out there. It simply has everything you need: Dexterity, Attack Speed, and most essential of all, Movement Speed. The reduced Physical Damage is not nearly enough to put a damper on how amazing this item is for

Cyclone builds. This is one of the most important pickups for the build, and should be one of your first targets.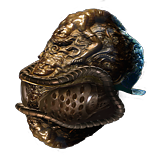 Abyssus is actually disgustingly strong in certain situations, despite the increased Physical damage taken. For bosses in particular, such as Uber Elder or Shaper, this item will increase your damage by millions upon millions in the late game. While it is not a default recommendation, we mention it simply because it can take your damage to absolutely hilarious heights and allow you to do some really silly things on softcore.
Gloves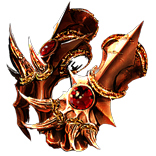 Atziri's Acuity are the best choice overall, as they have Global Critical Strike Strike, a huge chunk of Armour, Intelligence, Life, and . Basically, everything you could possibly want in a

Cyclone build. The Intelligence is a huge help, as it allows you to use blue gems like

Concentrated Effect Support and

Infused Channelling Support without the need to spec into additional Intelligence on the tree. They can be pricey, and are not essential to get the build working, but they feel oh-so-sweet when you get your "hands" on a pair.
Rare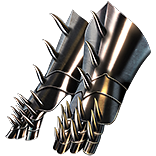 Spiked Gloves are perfectly adequate as well, and make filling out the Resistance cap a lot simpler. Prioritize your secondary stats as follows:
[Uncapped] Elemental Resistance
+# to Maximum Life
% of Physical Attack Damage Leeched as Mana
% Increased Attack Speed
Adds # to # Physical Damage to Attacks
+# to Dexterity or Intelligence (as needed)
% Increased Armour
+# to Armour
Boots
In most situations a Rare pair of
Two-Toned Boots (Armour + Energy Shield is the preferred base) or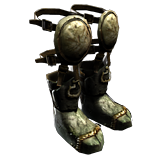 Titan Greaves is going to be your best option. This allows us to fill out Resistances the most easily and have solid across the board defenses. Some of the Elder affixes are quite nice to have, but are not required by any means.
Prioritize the affixes as follows:
% Increased Movement Speed (25%+)
[Uncapped] Elemental Resistance
+# to Maximum Life
Socketed Gems are Supported by Level # Fortify Support ( using Starforge — socket your Leap Slam in this link)
% Chance to Gain an Endurance Charge on Kill (Elder)
% Increased Armour / Energy Shield / Evasion
+# to Armour / Energy Shield / Evasion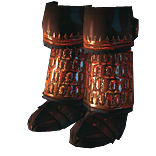 Kaom's Roots can be used for Uber Elder if you are really struggling to dodge mechanics.
Weapon
Since this build relies heavily on Critical Strike, Swords are preferred over Axes due to their implicits, despite lower base damage. If you are not using a Rare sword,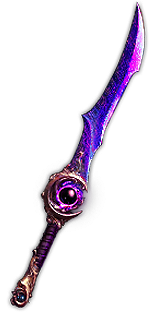 Starforge is the best go-to, which is also a sword.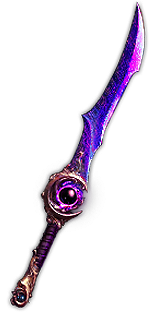 Starforge is a great weapon and relatively attainable for most players due to the preference of Shaper farm, keeping the prices within reach. The damage is fantastic, gives you the ability to shock, has bonus area for clear, and adds a nice Maximum Life roll to boot. While it does not have the same top-end damage potential as a Rare, it is a very powerful weapon and not far behind, either. Depending on your level of gear, it is arguably better for clearing as well due to the area of effect bonus.
If you are not entirely comfortable with crafting, or the price of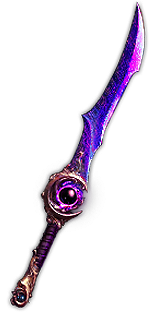 Starforge is relatively low (a couple of

Exalted Orbs) we recommend starting out with this weapon. It can easily carry you over ten million DPS and does not require any special crafting or forethought.
A crafted Elder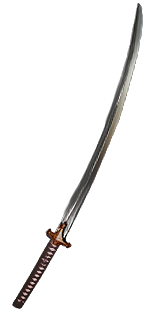 Exquisite Blade is the best possible option in the late-game, due to the huge multiplier implicit and the possibility of a pseudo 7-Link. This can be made yourself for around 10

Exalted Orbs or less, although you will need the recipes or another player to help you. We will teach you how to craft it yourself.
[Optional] First Steps:
Buy an Elder Exquisite Blade of at least Item Level 80
Use Perfect Fossils to make it 30% Quality to improve linking chances and increase damage. for all players.
If you plan on 6-Linking the item yourself, craft additional quality onto your Exquisite Blade at the crafting bench to improve linking chances
6-socket the item using Jeweller's Orbs
6-link the item using Orb of Fusings
To craft your Elder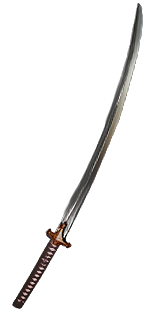 Exquisite Blade, follow these steps:
Once you have a Magic (blue)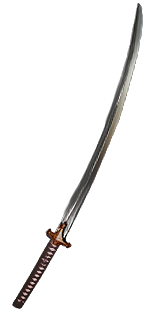 Exquisite Blade with the Socketed Gems Are Supported by Level 20 Fortify / % Increased Physical Damage affix, using Beastcrafting in the Menagerie, as the next step involves using another
Orb of Annulment on your item.
Use a Regal Orb on the Exquisite Blade to make it Rare quality.
Use an Orb of Annulment on the Exquisite Blade to attempt to remove the added affix it is a Tier 1-2 desirable roll (e.g. Attack Speed, Crit Multiplier, Adds # to # Physical Damage).
If you annuled your Socketed Gems Are Supported by Level 20 Fortify / % Increased Physical Damage, you can use your imprint to restore the item. Consider making another imprint before repeating the step.
If you annuled the other stat, your crafted item is basically finished. All that's left is to multi-mod it at the crafting bench and craft the desired stats.
or you will have wasted currency and time crafting this item. If you do not have all the recipes, use a master crafting service, ask a friend, or seek out the recipes yourself. We recommend crafting these stats:
Can Have Multiple Crafted Modifiers
Adds # to # Physical Damage
13-16% Increased Attack Speed / 13-18% Increased Quality
Hits Can't Be Evaded
8-10% Chance to Deal Double Damage
Congratulations, you now have a weapon that is ~35% better than a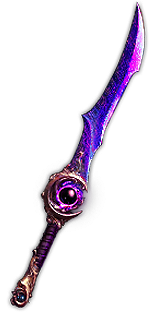 Starforge and grants you permanent

Fortify Support.
The only downside of this weapon versus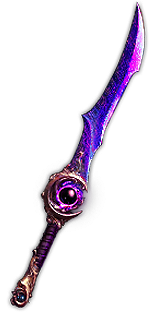 Starforge is that it has slightly less area of effect. The Life roll is made up for by the huge effective Life increase of permanent

Fortify Support.
Accessories
Amulet

Daresso's Salute is a great amulet for

Cyclone and is obtainable for relatively cheap prices. Once you have

Glorious Vanity, this amulet is not as desirable, however, as it reduces Maximum Energy Shield by 50%, though even then it is still quite strong. The movement speed is delicious and a great boost to clear speed, as is the area of effect and damage on full life. This should be a relatively early pickup as it is so strong.
A Rare Amulet, preferably an

Agate Amulet to help with attribute limitations, is the best choice for flat out damage, especially once you are using

Glorious Vanity and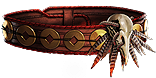 Soul Tether. Prioritize stats as follows:
[Uncapped] Elemental Resistances
+# to Maximum Life
+# to Intelligence (if needed for Infused Channelling Support levels)
using Starforge)
% Increased Global Critical Strike Multiplier
Adds # to # Physical Damage to Attacks
% Increased Attack Speed
% Increased Global Critical Strike Chance
% of Physical Attack Damage Leeched as Life
Rings
Rare Rings are best for this build.

Diamond Rings and

Steel Rings offer the best damage as you might expect, but Resistance rings are helpful for capping your Elemental Resistances, particularly once you are using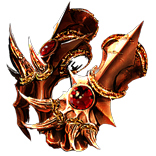 Atziri's Acuity.
If you do not have Mana Leech on your Gloves you may need to craft the % of Damage Taken Gained as Mana Over 4 Seconds When Hit enchant on to one of your rings to help you sustain

Cyclone without any issues. This should only be done on a single ring.
Prioritize stats as follows:
[Uncapped] Elemental Resistances
6% of Damage Taken Gained as Mana Over 4 Seconds When Hit / +# to Maximum Mana
+# to Maximum Life
using Starforge)
Curse Enemies with Level # Assassin's Mark on Hit (only needed on one ring, Shaper)
Shock Nearby Enemies for 4 Seconds When You Focus (Crafted — multi-modded ring necessary)
Adds # to # Physical Damage to Attacks
% Increased Damage
Belt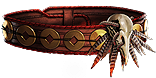 Soul Tether is the best possible option once

Glorious Vanity has been implemented, as it allows you to benefit from the effects of Overleech without having to invest 4 Ascendancy Points towards Brutal Fervour.
A Rare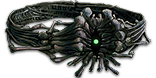 Stygian Vise socketed with a

Murderous Eye Jewel is best option if you are not using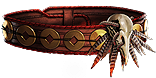 Soul Tether. Prioritize stats as follows:
[Uncapped] Elemental Resistances
+# to Maximum Life
+# to Strength
+# to Armour
% Increased Effect of Flasks on You
Jewels
The new Historic Jewels offer some radically different keystones that we are only just scratching the surface on how to exploit. One of the Vaal Keystones, Corrupted Soul, fits perfectly into this build.
The effect of socketing a

Glorious Vanity Jewel (that has the tag in the tooltip) within the radius of a keystone on the passive skill tree is that the keystone is transformed to Corrupted Soul:
50% of Non-Chaos Damage taken bypasses Energy Shield
Gain 20% of Maximum Life as Extra Maximum Energy Shield
So how exactly is this useful?
By combining this Jewel with the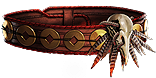 Soul Tether belt, we can gain a large amount of Energy Shield and get the . This allows us to instead take the two far more powerful keystones (from a damage perspective), Headsman and Bane of Legends.
To facilitate this, we take Point Blank on the tree and the nearby Jewel socket.
The seed for the Jewel is not particularly important, as long as it is . Later down in the build, however, you can start trying out different seeds to see if any of the nearby notable wheels are transformed into more useful stats. There can be some very overpowered combinations!
The

Watcher's Eye is the literal "crown Jewel" and one of the last and most luxurious upgrades any build can make. Unfortunately, they can be extraordinarily expensive and an entirely unrealistic acquisition for the majority of players. For that reason, we left

Watcher's Eye out of , but if you have deep moneybags, you could push the build to new limits.
The

Pride mods are all pretty amazing, but you would prioritize them as follows:
(8-12)% chance to deal Double Damage while using Pride
Impales you inflict last 2 additional Hits while using Pride
(40-60)% increased Attack Physical Damage while using Pride
Your Hits Intimidate Enemies for 4 seconds while you are using Pride
25% chance to Impale Enemies on Hit with Attacks while using Pride
Be aware that these mods can shift in value depending on your level of gear; the double damage mod, for example, has significantly lower value in low levels of gear and Attack Speed. Check in before making any significant purchases.
Standard Jewels
This build uses Standard Jewels (

Crimson Jewel and

Viridian Jewel primarily) over Abyss Jewels, as they are simply better in every respect. Prioritize stats as follows:
% Increased Maximum Life
% to Critical Strike Multiplier with Two-Handed Melee Weapons
% to Melee Critical Strike Multiplier
% Increased Damage with Swords
% Increased Global Critical Strike Multiplier
% Increased Attack Speed with Swords
% Increased Attack Speed
% Increased Damage
Resistances, or any other helpful damage mods, are perfectly fine to work in as well!
Flasks
This is our recommended Flask setup. Feel free to swap out Flasks or Prefixes/Suffixes to suit your preferred style of play, as there are no real "mandatory" flasks for this build.
Seething Divine Life Flask of Staunching (note: if you are not yet using Glorious Vanity you do not need bleed immunity due to Endless Hunger)
Experimenter's Diamond Flask of Warding
Lion's Roar
Cinderswallow Urn or Chemist's Silver Flask of Adrenaline
Experimenter's Quicksilver Flask of Heat
If you can get your hands on a

Cinderswallow Urn with a Critical Strike veiled mod, you can drop the

Diamond Flask in favor of a

Sulphur Flask or

Basalt Flask.
Leveling
As a reminder, we have several guides to help you level up a character.
Start out with

Ground Slam, which you should use until Level 12, when

Sunder can be acquired. Sunder is a fairly potent leveling skill due to its high base damage and ease of use. Your Sunder links, in order of priority, are:
Just use what you can get until the gems become available —

Maim Support and

Ruthless Support are available very early, along with

Onslaught Support, but you will have to wait until Act II for

Melee Physical Damage Support.

Added Fire Damage Support is an option in the meantime, if you are using a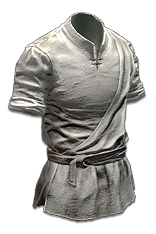 Tabula Rasa.

Blood and Sand is available right at Level 4, and should be picked up immediately. Acquire

Herald of Ash and

Herald of Purity in Act II to help you level up. You can get

Pride in Act III after doing Lost in Love and drop

Herald of Purity.

Cyclone can honestly be used as soon as you can sustain it (e.g. using a ring such as

Thief's Torment, but we recommend waiting until the latter part of the leveling process, or even after finishing Kitava. If you are league starting, you will probably want to do a little mapping before making the full switch, as

Cyclone is a relatively weak skill until it gets a bit of scaling behind it.
FAQ
Which Annointments are Best for my Amulet?
As with all annointment advice, you can make a variety of different choices depending on how you want to tailor your build. Consider these recommendations:
Throatseeker — Exceptional damage increase
Discipline and Training — Big boost to survivability and maximum life
Martial Experience — A compromise between damage and survivability (via additional leech)
Why Do You Take Point Blank on the Tree?
See the Glorious Vanity Section for more information.
I'm Having Mana Issues
Make sure you have the crafted affix -# to Total Mana Cost of Skills on both your rings. If you do not have those affixes, you will need to disable one of your auras and acquire % of Physical Attack Damage Leeched as Mana on one of your gear pieces (recommended: Gloves).
I Can't Afford Atziri's Acuity. Should I take Vaal Pact on the Tree?
This is a complicated question, because it largely depends on you, your gear, what league you are playing on, and your priorities as a player.
If you already have

Glorious Vanity and have specced into Corrupted Soul, (3 point investment). If you have not yet done this, the answer is a lot murkier, as it is a 5 point investment from Golem's Blood, and you will have to decide for yourself.