Bronn's Lithe
Bronn's Lithe is a unique Cutthroat's Garb.
Requires Level 53, 144 Dex
+2 to Level of Socketed Movement Gems
10% increased Attack Speed
(35-50)% increased Damage with Movement Skills
(200-250)% increased Evasion Rating
10% increased Movement Speed
15% increased Attack and Cast Speed if you've used a Movement Skill Recently
Forget your kite shield. Just put the biggest man
in the field between you and the archers.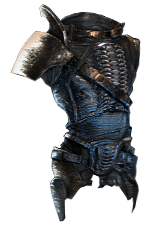 Affix will not be loaded due to item being Unique