Flame Totem Rework in 3.6.0
Every new expansion, league or regular update brings some sort of carefully planned rebalancing of skills and traits. It's been confirmed that content update 3.6.0 will introduce two fully reworked skills along the usual array of improvements, with one of those skills being Flame Totem.
According to Grinding Gear Games, Flame Totem is being repurposed into a divine-themed skill which has new mechanics that interact with Consecrated Ground and new visual effects to match its divine abilities.
In addition to its projectile speed and damage being rebalanced, Flame Totem's fiery projectiles are expected to deal physical damage with half the damage converted to Fire. The developer also teases some new passives in the Templar's skill tree area, which are to open up some new synergies with physical conversion.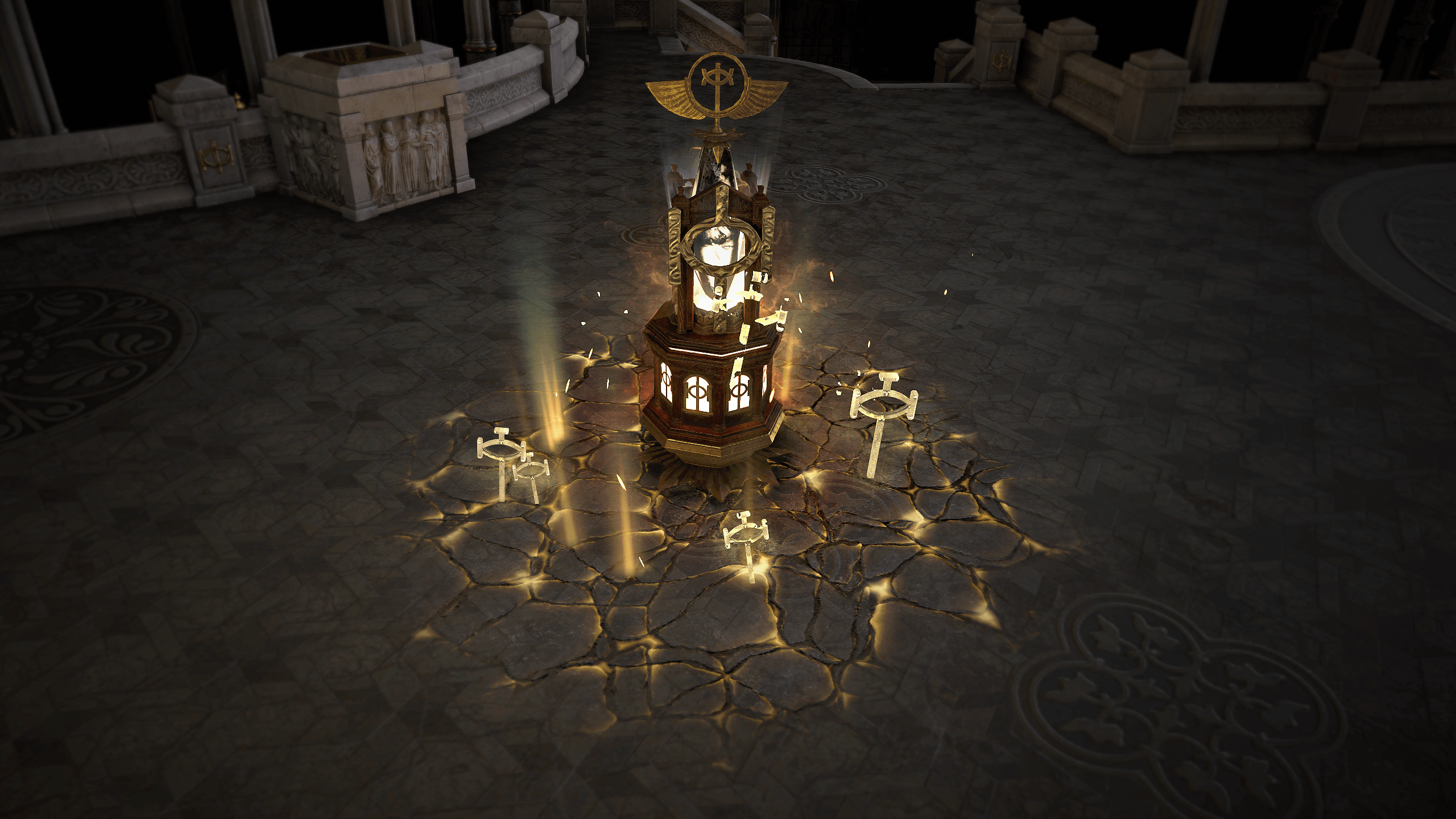 While the new divine Flame Totem is active, it creates Consecrated Ground around its base. Flame Totem's special Consecrated Ground will also grant immunity to Curses to players and their allies while they are standing in it.
Consecrated Ground itself is also receiving an uplift: in addition to regenerating life to players and their allies, it will also cause hits against enemies in the Consecrated Ground to have increased critical strike chance. This in turn will benefit Flame Totem's critical strike chance against enemies near it and other skills against enemies near where players have placed their Flame Totem.