The Synthesis Flashback Event Is Hours Away
In less than eight hours players will receive their "Ready, Set, Go!" into the Path of Exile: Synthesis Flashback event. Prizes aplenty, challenges too!
This is a great time to pick the build(s) you'll be focusing on during the event – the more characters you level, the better the chance to win some of the prizes. We've prepared a selection of the builds we think most suited for the task – Part 1 features the Scion, Witch and Ranger, while Part 2 features the Duelist, Marauder, Templar and Shadow. All builds function as great league starters, all of them (with one exception) are hardcore-viable and most of them are incredibly flexible in terms of equipment.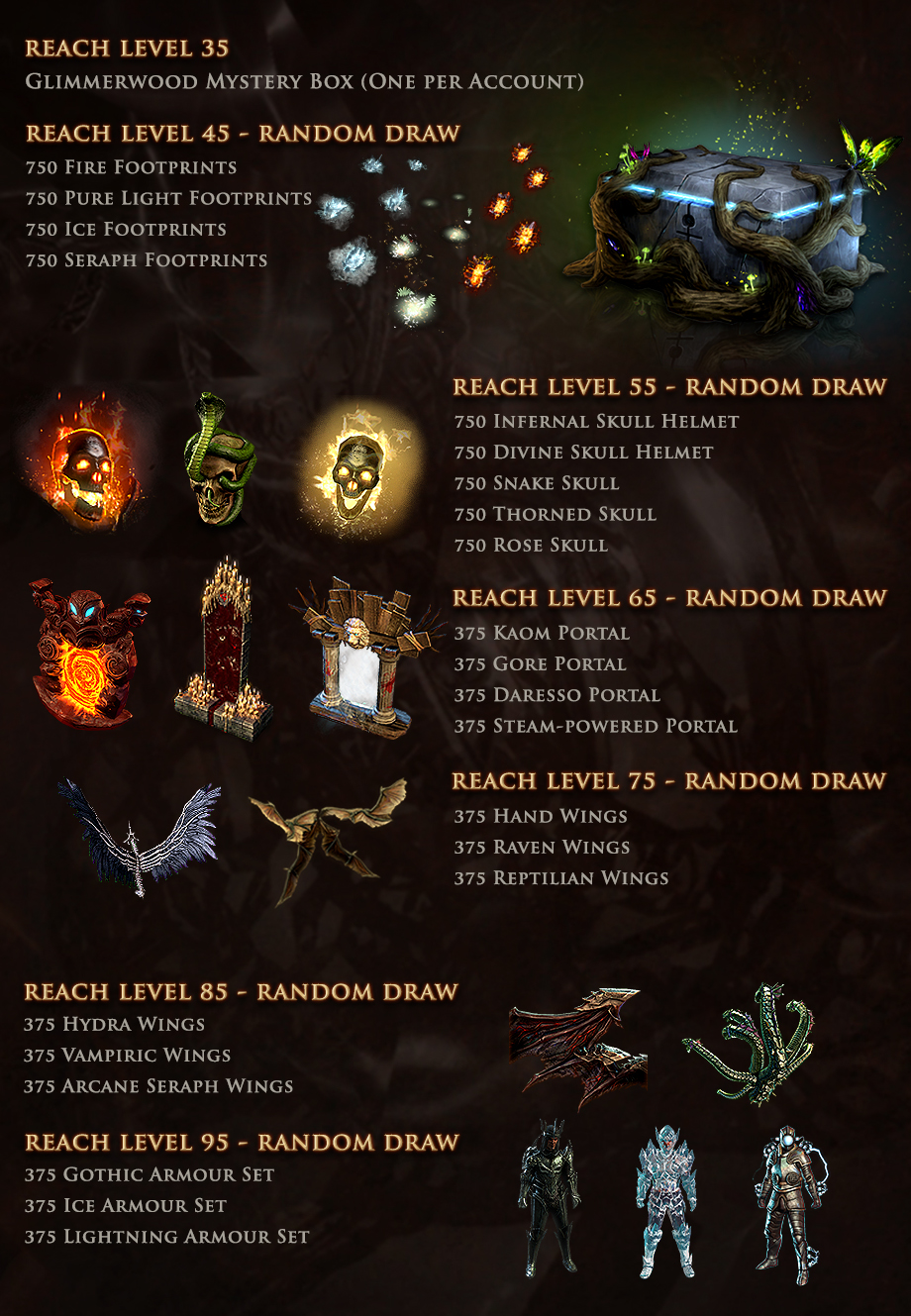 As you can see, the first time you level a character to 35, you will automatically receive a Glimmerwood Mystery Box. In addition, if you spend any amount of points in the Path of Exile Store during the weekend, you'll receive another free copy (offer expires 6 PM May 13th PST or 3:00 14th May CET).
The Flashback event goes live at 11 AM PDT or 20:00 CET. Registrations will open 30 minutes prior, so you can simply hop into your character selection screen, select the flashback event and click "Join"!