PoE Vault's Furty is 5th Player to Reach Level 100 in Legion SSF League
Thanks to a strict schedule and in-depth knowledge of the best leveling practices in Path of Exile, PoE Vault's Furty is now the 5th player in the world to hit max level in Legion's Solo Self-Found League.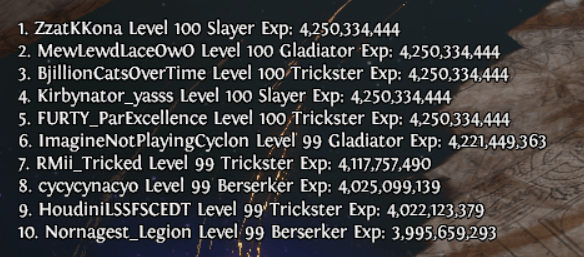 Furty has been playing Path of Exile since the release of the Onslaught League in 2013, and has since spent countless hours experimenting with builds and honing his craft. Excited and proud of his achievement, I went ahead and cornered Furty with a couple of questions.
So what was your schedule like?
- Wake up, have coffee with my girlfriend before she left for work, make some breakfast. In the first weekend and Monday/Tuesday of last week I took an hour for mountain biking or working out but towards the end I was pretty much sleeping for 3-6 hours and grinding most of the day. Always took 60-90 mins to cook and eat dinner with my girlfriend and maybe watch and episode of The Good Fight together. Most days I was grinding from 9-10AM until around 3-6AM.
When did you start mountain biking?
- I learned to bike when I was 3 and started proper mountain biking around 5-6 at some local trails!
Is there a particular snack you like to prepare for your gaming sessions?
- I'm not sure about snacks, it kind of varies from grind to grind. Usually bananas, but this league I had a real penchant for wasabi coated peanuts!
What kind of build did you rely on (if you don't want to take that secret to the grave that is)?
- I wanted to really enjoy the league mechanic, so I went for the

Essence Drain +

Contagion combination as Trickster Ascendancy! This is my character page on the Path of Exile website, if you want to look at it a little more closely.
How many days of sleep do you think you'll need in order to catch up?
- I feel pretty good today, actually. Mostly it's just my back that feels like it needs a rest — I don't have a desk or a proper PC setup (yet) in our new place (recently moved to another continent), so I spent most/all of the grind at our kitchen table on a wooden chair. That will definitely need to change in the near future.
Is there anything else you'd like to add, words of wisdom or any sort of advice?
- I'd say the main tip I have for pushing higher into the 90s or all the way to 100 is to play a build that you understand the limitations of. As with most things, understanding and playing around flaws is of essential importance. This is a lot easier if you enjoy the style of build you're playing as you achieve that level of familiarity and comfort a lot sooner. Also, drink lots of water!
Lastly… 1 horse-sized duck or 100 duck-sized horses?
- For sure 100 duck-sized horses. It's a winner on three fronts: people love little pets, my girlfriend Lena loves horses more than anything, and ducks are actually pretty vicious, so there's less risk of mortal danger than a horse-sized duck presents.
Thank you for the amazing contributions, Furty!
Feeling inspired? Check out the very build Furty used to reach 5th place, his in-depth Path of Exile Leveling Guide for detailed tips on the how's and when's, or the Quick Reference Leveling Guide if you just need a quick refresher; you can also follow him on Twitter and Twitch.