Facebreaker Ancestral Warchief Chieftain Build Guide (PoE Harvest 3.11)
Guide Format
This build guide is split over multiple pages, both to prevent it from getting too long, as well as to help you better find the information you are looking for. In addition to the current page, which presents general information about the build and also contains a Leveling and FAQ section, we have the following pages:
Introduction
We are looking at one very solid build that uses Totems in order to kill foes. The main idea behind the build is utilizing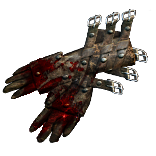 Facebreaker unique Gloves. They give a huge multiplier to the flat physical damage you get from other sources, as long as you are not wielding a weapon. Wearing the Gloves and stacking flat physical damage anywhere you can will result in huge damage output when using

Ancestral Warchief Totems.
Vaal Ancestral Warchief brings great utility to the build, since it turns your immobile totems into leaping ones that deal even more damage. Picking Resolute Technique solves the issue of your totems missing their hits. Stacking great amount of physical damage means

Hatred and similar effects are that much stronger.
Build Summary
The foundation of the build is basically just the gloves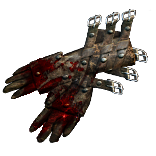 Facebreaker. Try to pick a pair with higher roll since it does matter a lot. Even a perfect pair of Facebreakers does not exceed 30

Chaos Orbs, so it is not that expensive. Helmets like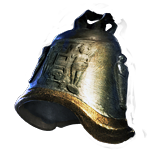 Deidbell,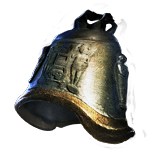 Deidbellow are good options to start with.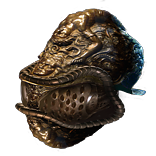 Abyssus provides a lot of flat physical damage but makes you glass cannon. Other good sources of flat physical damage are the shield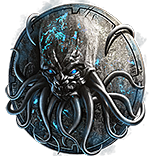 Great Old One's Ward,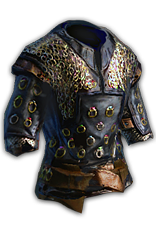 Loreweave and two

Steel Rings rolled with additional flat physical damage. For flasks you can go with the usual

Atziri's Promise and

Lion's Roar. If you have the currency you can get

Taste of Hate too. Overall if you start the build with just badly rolled Facebreakers you can reach maps with less than 5

Chaos Orbs budget. Use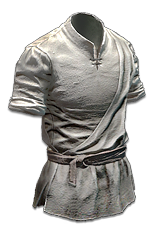 Tabula Rasa until you farm your way to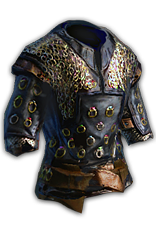 Loreweave.
Pros & Cons
Pros
+ Hardcore viable
+ High endgame single target potential
+ Safe to play
+ Do not have to worry about reflect
Cons
- Totem builds might not appeal to everyone
- Average clear speed
Playstyle
Offensively, dropping one totem will be enough to clear a pack of monsters.

Vaal Ancestral Warchief bumps up the maximum totems to 4, which means for single target you can drop two average totems and two Vaal totems for maximum damage output.

Hatred,

Herald of Purity should be active at all times and offensive flasks when used properly improve damage even further.
Defensively, keeping your distance and letting totems do the work should feel safe. Additionally the life leech from damage dealt by your totems brings great sustain to the build. High life pool is easily obtainable.
For Playstyle, you should place your totems near monsters, keep your distance and let them do the work. When you get it, you can depend on the life leech via the Chieftain ascendancy. Use totems to block projectiles flying in your way. Keep in mind Ancestral Warchief is a melee totem, you should be relatively close to the totem for it to be active.

Enduring Cry or any other Warcry of choice should be used.
Passive Tree
Here is an endgame version of the passive tree.
For more information, be sure to check out the passive skill tree page.
Ascendancy, Bandits, and Pantheons
Our Ascendancy, Bandit, and Pantheon Power page goes into detail about all the choices you need to make in these regards.
Gems
We go over all of the gem links this build uses in the end-game on our Gem Link page.
Gear Summary / TL;DR
These items provide a good balance between offense and defense and are enough to deal with the endgame, although there is definitely a room for improvement. Please ensure you read the Gear, Jewels and Flasks page in its entirety.
Leveling
As a reminder, we have several guides to help you level up a character.
Leveling the build is very easy. Just buy a pair of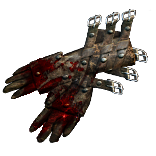 Facebreaker Gloves and level up to 28 using

Sunder. Then you can start using

Ancestral Warchief.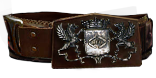 Meginord's Girdle combined with

Herald of Purity will easily carry you to Blood Aqueduct. Additional unique items that will make your leveling a breeze are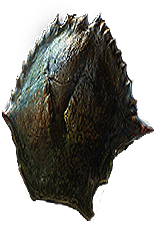 The Deep One's Hide,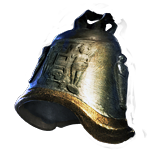 Deidbell and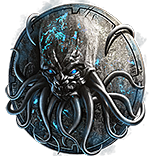 Great Old One's Ward.
Leveling Trees
This is where you should be when you start using

Ancestral Warchief.
Useful Leveling Uniques
As you begin a new character there are few unique items that can boost your power exponentially.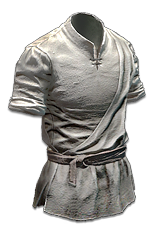 Tabula Rasa allows you to have a 6-Linked skill as early as you get the gems.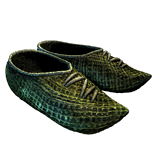 Wanderlust gives a decent movement speed, which will make your leveling that much more efficient.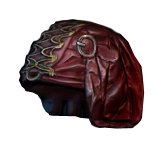 Goldrim provides a lot of elemental resistances, this will let you worry less about gearing when approaching certain Act encounters.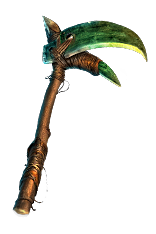 The Screaming Eagle will help you reach level 28 with ease.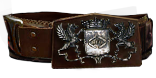 Meginord's Girdle will provide a great amount of damage when you start using

Ancestral Warchief with a pair of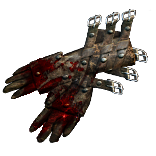 Facebreaker gloves.
Gem Progression
Using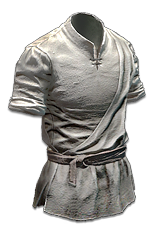 Tabula Rasa will allow you to have 6-Link gem setups early on, which is why we show such examples below. If you cannot get Tabula Rasa (or another item with a 6-Link), then simply prioritize the first gems in each link provided below.
In order to acquire gems that are not available to your class as a quest reward, simply ask a friend to buy them off vendors for you, or buy them yourself from Sioasa in The Library in Act III Library.
From level 1, you should use the following link.
Ground Slam
Onslaught Support
Chance to Bleed Support
At level 4, your

Ground Slam link should look like this.
At level 8, your optimal

Ground Slam gem setup looks like this.
At level 10, you should add

Flame Dash, this allows you to save time by jumping over certain map obstacles.

Enduring Cry will provide additional sustain.
At level 16, you should add

Herald of Purity. At this point you are also able to equip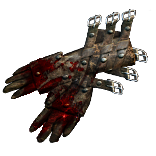 Facebreaker. This is why we recommend replacing your

Ground Slam with the following

Sunder gem setup.
By level 18, your

Sunder link should look like this.
At level 24, you should add

Hatred, this aura will improve your damage by a considerable amount.
At level 28, finally, you can transition from

Sunder to your signature skill,

Vaal Ancestral Warchief.
FAQ
Is there any particular content the build cannot do?
The

Ancestral Warchief Chieftain is great for all types of content. The extreme damage endgame will be enough to take down any boss while you also have a great amount of sustain via the Life leech from your ascendancy class.
What anoint should we go for?
Magmatic Strikes has good synergy with the build's Fire theme.
Conclusion
Overall a solid build that can be started with little to no investment. One of the stronger totem builds that feels very safe to play if you are into that kind of play style. In endgame scenarios the build has more than enough damage to deal with tough bosses.