Scourge Arrow Ascendant Build Guide (PoE Delirium 3.10)
"This build is not updated for the current patch, but we have evaluated it and we consider it to still work as intended. You can try it out, but you may find slight differences between this guide and the current game state. Although viable, this build is not considered strong enough to be an optimal play choice during this league."
Guide Format
This build guide is split over multiple pages, both to prevent it from getting too long, as well as to help you better find the information you are looking for. In addition to the current page, which presents general information about the build and also contains a Leveling and FAQ section, we have the following pages:
Introduction

Scourge Arrow has been shining with its damage potential since it has been added to the game. This is the only channelling Bow skill. Essentially, you have to stand in place and channel a powerful shot and release it in order to deal damage. When combined with a high attack speed, Scourge Arrow feels good to play, simply because you can reach maximum stages quickly. For the following build guide we choose to completely ignore the Chaos portion of the skill. Focusing on elemental damage is simply the best way to achieve immense damage output with Scourge Arrow.
Our weapon of choice is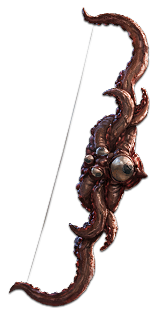 Hopeshredder. Using this bow and having elemental damage added to our attacks from other sources will guarantee a great amount of burst damage when you release a 5-stage Scourge Arrow. To maximize Hopeshredder's potential we focus on acquiring 6+ Frenzy charges. The Scion's Raider ascendancy synergizes well with the bow and allows you to have Frenzy charge sustain against bosses.
Build Summary
The Scourge Arrow Ascendant can definitely be played on a budget, considering your main bow can bought for few

Chaos Orbs. For best in slot items for this specific character you have amazing end game potential, which can be very pricey. The build's damage is heavily augmented by decently rolled Abyssal jewels. For survivability, you have the option to improve your life pool by using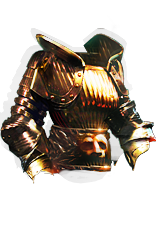 Kaom's Heart. For damage and clear speed, you can choose to play around Farrul's Aspect of the Cat.
Early on, you should mainly focus on acquiring the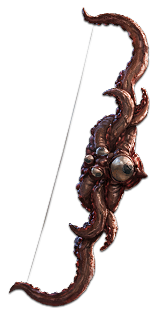 Hopeshredder bow; it will easily carry you up to red maps without any other damage investments. Your life leech and life regeneration should be enough to counter the bow's degeneration effect.
Pros & Cons
Pros
+ Hardcore viable
+ Great clear speed
+ Amazing single target damage potential
Cons
- Playing a Dodge/Evasion character means you will rely on RNG when it comes to mitigating incoming damage
- End game gear can be expensive
Playstyle
Offensively, a single 5-stage

Scourge Arrow should be able to clear whole packs of monsters. Having

Blood Rage up all the time is useful for the additional damage it provides. For mobility,

Blink Arrow will take you wherever you need to be in a split-second.

Herald of Ice will improve damage even further.
Defensively, your Evasion and Dodge chance will keep you safe most of the time. Whenever you get hit, the great amount of life leech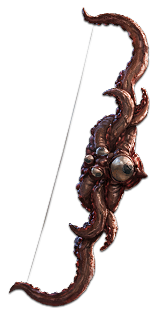 Hopeshredder provides will keep your life pool full. A standard

Cast when Damage Taken Support and

Immortal Call gem setup is used in order to prevent deaths from consecutive physical hits, such as exploding Porcupines.
For every build that relies on Evasion/Dodge in order to survive there will always be one dangerous thing – big physical hits. Since you are using Acrobatics, you will have little to no Armour Rating, which means every physical hit will hurt. Especially physical spells, since you can only Evade attacks, and the only mitigation you have for physical spells is Phase Acrobatic's dodge chance for spells.
Most of the time you will be able to keep your distance in order to avoid getting hit. Against hard encounters you can use

Vaal Grace for additional dodge chance. Your high movement speed and mobility via

Blink Arrow will allow you to run out of fatal game mechanics.
Passive Tree
On the passive skill tree we focus on Life, Critical Chance and Multiplier, Attack Speed and elemental damage.
For more information, be sure to check out the passive skill tree page.
Ascendancy, Bandits, and Pantheons
Our Ascendancy, Bandit, and Pantheon Power page goes into detail about all the choices you need to make in these regards.
Gems
We go over all of the gem links this build uses in the end-game on our Gem Link page.
Gear Summary / TL;DR
These items provide a good balance between offense and defense and are enough to deal with the endgame, although there is definitely a room for improvement. Please ensure you read the Gear, Jewels and Flasks page in its entirety.
Leveling
As a reminder, we have several guides to help you level up a character.
The Scourge Arrow Ascendant can be leveled with several bow skills.

Rain of Arrows is a great skill, especially for leveling.

Scourge Arrow is also a good skill, but keep in mind that if you do not have a good amount of attack speed early on, the skill might feel a little clunky. Overall the leveling of this character should be easy, you should rely on sources of flat elemental damage added to attacks for damage. A simple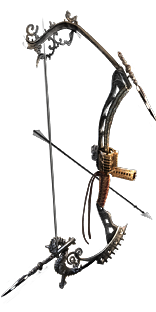 Storm Cloud will carry you a long way.
Pick Acrobatics as soon as you feel like it. As long as you have capped resistances and a decent amount of life you should be fine while leveling, as long as you know the dangerous Act encounters.
For newer players, we recommend having 300 life per Act, this means by Act VI for example, you should have around 1800HP. This amount of life will allow you to tank most hits, which will help you learn game mechanics better.
Leveling Trees
Starting off as a Scion means that you will not have the ability to start pathing your passive skill tree from the Ranger starting point. You are essentially forced to put in some points that you will have to re-spec later. Here is an early version of the passive skill tree; we head to Acrobatics, picking up life nodes and some damage on the way.
Once you ascend into Raider, you should start picking up the Frenzy charges on the passive skill tree. We recommend investing into critical strike nodes around level 65-70. This is what your passive skill tree should look like around level 80.
Useful Leveling Uniques
As you begin a new character there are few unique items that can boost your power exponentially.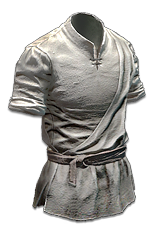 Tabula Rasa allows you to have a 6-Linked skill as early as you get the gems.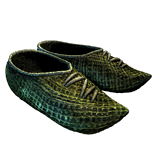 Wanderlust gives a decent movement speed, which will make your leveling that much more efficient.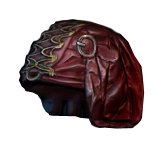 Goldrim provides a lot of elemental resistances, this will let you worry less about gearing when approaching certain Act encounters.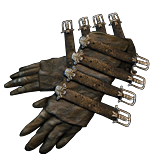 Ondar's Clasp will help out with the damage early on.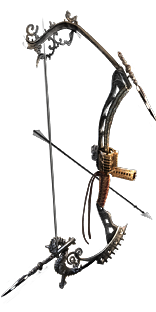 Storm Cloud can carry you up to level 60 due to its fast attack speed.
Gem Progression
Using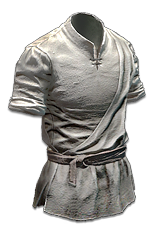 Tabula Rasa will allow you to have 6-Link gem setups early on, which is why we show such examples below. If you cannot get Tabula Rasa (or another item with a 6-Link), then simply prioritize the first gems in each link provided below.
In order to acquire gems that are not available to your class as a quest reward, simply ask a friend to buy them off vendors for you, or buy them yourself from Sioasa in The Library in Act III Library.
From level 1, you should use the following link.
At level 4, you can add

Mirage Archer Support to your

Ice Shot link.
By level 8, your

Ice Shot link should look like this.
At level 10, you should add

Blink Arrow.
At level 12, you should replace

Ice Shot with

Rain of Arrows.
At level 16, you should add

Herald of Ice.
By level 18, your

Rain of Arrows should look like this.
At level 28, finally, you can start using your signature skill,

Scourge Arrow.
FAQ
Are There Any Map Mods the Build Cannot Do?
You will one-shot yourself to Elemental Reflect maps. The Cannot Leech map mod will also render your ability to leech mana, which might slow your clear speed considerably. Besides these two map mods, you should be fine doing any other map mods, even no regeneration, because you can still leech life and mana.
Is There any Particular Content the Scourge Arrow Ascendant Slacks At?
Due to the nature of the skill, clearing tight tunnels such as Delve caverns can feel clunky at times. Besides that,

Scourge Arrow is great for any other content the game has to offer.
Conclusion
If you are looking for a bow build that channels powerful shots and releases them in order to destroy foes, the Scourge Arrow Ascendant might be just for you.