Kitava's Thirst Flame Surge Trickster Build Guide (PoE Blight 3.8)
About the Author
Furty has been playing Path of Exile since the release of the Onslaught League in 2013, and has a deep and diverse well of experience within the game. Equally comfortable playing on Hardcore, Softcore, and Solo-Self Found Leagues, recent ladder results include finishing at Rank 5 on the Legion SSF League playing

Essence Drain and the Betrayal League at Rank 186 playing

Elemental Hit. You can follow him on Twitter, or check out his occasional streams on Twitch.
Introduction
If you are searching for a high tempo build that takes packs, explodes them into pretty lights, comfortably clears most content, takes apart bosses like Uber Elder with grace and brings a huge heaping of fun on top of it — this

Flame Surge Trickster just might be the perfect build for you.
The core item that we are built around is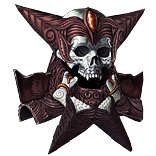 Kitava's Thirst. If you have not played a build involving this Unique before, it feels a little like a

Cast On Critical Strike Support playstyle, but with the triggering gems being more focused on supporting the effects of your main skill, rather than vice-versa. In this case, our main skill is

Flame Surge, and the other skill gems we trigger will be centered around further empowering its damage and effectiveness.
Being a Trickster, this build has some really incredible innate defenses. While it is not designed to "facetank the world", this build feels remarkably safe while clearing and bossing and the possibility of being one-shot is not much of a possibility at all. In addition to Trickster's bag of defenses, we also incorporate Mind Over Matter, Endurance Charges, Aspect of the Spider, over 30,000 Evasion Rating,

Enfeeble, and at least 8000 Effective Life to chew through — and that is not even including the variety of extra little layers of defense, like the 6% damage reduction from Weave the Arcane that this build can keep active in perpetuity. In our opinion, this is a great build to safely farm your way through the 90s and one that will keep a big smile on our face all the way to level 100.
Build Assessment
Pros
+ Strong single target and clear damage (~4.5m Shaper DPS in good gear)
+ Exceptional defenses
+ Great for Uber Elder
+ Extremely satisfying feel and turns packs into fireworks
+ High tempo build with a lot of active gameplay
+ Can League Start just fine, and has plenty of investments that scale it into the deep end-game
+ Hybrid Build with some potent Energy Shield restoration mechanics
Cons
- Cannot deal with No Regen or Elemental Reflect in Maps
- Lots of colorful lights can sometimes obscure your vision
- Randomness can affect gameplay occasionally
Playstyle and Build Mechanics
The bulk of the damage that we deal is Fire damage, centering around setting up big ignite-chains. Ignite also empowers the damage of

Flame Surge immensely, as it receives a large damage multiplier against burning targets, and cannot ignite from its own damage. To facilitate this we are using the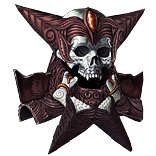 Kitava's Thirst Unique, which we fill with other Fire skills such as

Armageddon Brand,

Purifying Flame, and

Wave of Conviction, which will do all the igniting for us autonomously. There's a catch; to activate the socketed gems, your Flame Surge will need to cost at least 100 Mana. Fortunately, there is more than one way to achieve this, and we will touch on it later in the guide.
So how does this affect all affect the "feel" of this build? Well, it is actually quite straightforward in many situations —

Flame Dash helps us get around quickly and benefits from all the Fire damage on our tree. As soon as a pack comes within range,

Flame Surge is cast, and a volley of spells are fired off around us that ignite and destroy virtually all enemies immediately. In fact, the great spread of damage that this build offers makes it feel incredibly strong and fun to play in a lot of situations, like when you encounter a breach in a boss room and all hell is breaking loose around you.
Now 100 Mana is quite expensive for your main clearing skill, especially a skill like

Flame Surge, which is one of the absolute quickest casts in all of Path of Exile. When you factor in the inevitable Mana drain from Mind Over Matter, ensuring that our Mana pool is healthy and sustainable comes to the forefront of what makes it all tick. Straight out of the gate, the Trickster Ascendancy's Weave the Arcane node fits the idea behind this build perfectly, and even adds some extra damage reduction that we will be able to keep active at nearly all times. On top of that, we can get a lot of regeneration from the Passive Tree itself, which does a lot of heavy lifting when paired with

Clarity. While not at all necessary to the build, a

Watcher's Eye with the "% chance to Recover 10% of Maximum Mana when you use a Skill while affected by Clarity" is the final step in making your Mana pool truly bottomless.
When dealing with beefy bosses like the Guardians or Uber Elder, we also procure the Elemental Equilibrium effect using

Malachai's Artifice and

Orb of Storms. Adding

Vaal Righteous Fire on top of this is a massive injection of damage, and together it ensures that bosses burn before us like paper.
Passive Skill Tree
This is our Level 100 Tree for our Flame Surge Trickster.
If you do not have

Intuitive Leap, that is perfectly fine — simply take the Jewel socket and use a Rare jewel instead. The 3 Passive Points — which would otherwise be invested in Dreamer, Overcharged, and Melding — can be allocated elsewhere.
Once

Intuitive Leap is acquired, these 3 Notables become a very efficient use of Passive Points, and a great way of organically generating Endurance Charges, even without using

Warlord's Mark.
If you do not have great Rare Jewels yet, you can save the Jewel sockets for later in the build. Once you reach the 90s, start filling out with some Jewels, save nodes like Nimbleness for last, as they do not offer as much value until your character is already properly scaling up.
Gems
As we discussed earlier in the guide,

Flame Surge is our primary skill for single-target, as well as the trigger for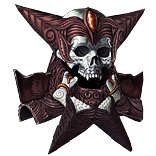 Kitava's Thirst. When we are clearing, however, the gems that are triggered will do a lot of the heavy lifting, since Flame Surge is not an ideal screen-clearing skill. For this league,

Armageddon Brand,

Purifying Flame, and

Wave of Conviction are the best candidates, and they will all be boosted by

Combustion Support. This marriage between our single-target nuke and our automatic area-of-effect gives the build a silky smooth feel, especially when hitting a main target and wiping out adds simultaneously is necessary (for example, Uber Elder's portals).

Herald of Ash helps generate more reliable ignites, as well as creating ignite-chains and proliferation that makes clearing consistent, and eliminates backtracking to deal with pesky surviving monsters. To keep our Mana pool healthy, we also run a high level

Clarity. One of the great things about Clarity is that it has multiple desirable

Watcher's Eye mods, so players that are committed to the build for the long-term and accrue enough currency to implement this item will be rewarded with some really potent augmentations to the build.
To apply Elemental Equilibrium reliably, without the need to rework our entire gem setup,

Orb of Storms is fitted into a

Malachai's Artifice.

Vaal Righteous Fire and

Vaal Grace are the Vaal skills of choice for this build, and despite recent nerfs to Vaal Righteous Fire, it is still an awesome power-up button to help you quickly melt through tough targets. Using

Flame Dash helps us navigate areas quickly, and also has the dual benefit of being a Fire skill, benefiting from all of our damage scaling and setting enemies aflame.
Brand Recall is used to help direct your

Armageddon Brand with a greater degree of control.
A simple

Cast when Damage Taken Support link can be adjusted to your needs.

Immortal Call triggers extended Physical damage immunity due to the Endurance charges from Overcharged, and a curse may be fitted in as well to fill out whatever you feel is most useful to your build.
This build uses a staff, but only a single 6-Link is required. We have opted to use our Chest for a 4-Link and a 2-Link.
This is effectively a 7-Link, as we will get

Spell Echo Support from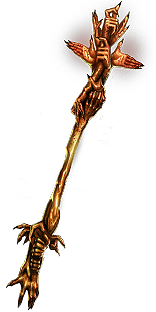 Pledge of Hands, ergo it is excluded from this link. If you do not yet have Pledge of Hands, replace

Immolate Support with

Spell Echo Support.

Faster Casting Support can be used in place of

Spell Echo Support if you prefer.
You can experiment with other skills as well, as there are multiple viable combinations, however, this should provide the most reliable ignites and strong overall damage performance. Only one of each gem may trigger, so do not use two of the same skill.

Phase Run grants additional Spell Dodge via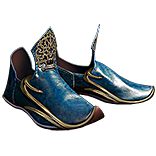 Three-step Assault and boosts clear speed.
Cast when Damage Taken Support
Immortal Call
Curse of Choice
Phase Run
Your curse of choice may vary depending on your priorities and individual style of play.

Enfeeble is a good choice for all around defense and security, and our personal recommendation for players looking to stay safe well into the 90s and beyond. Some players are partial to

Temporal Chains over Enfeeble, which is a perfectly acceptable alternative.

Elemental Weakness is the all-out damage option.

Warlord's Mark is possibly the best option early on, as the leech and Endurance Charges offer a great deal of stability — you can swap this out later when you get

Intuitive Leap and Overcharged, as well as Ethereal Feast. Then again, Warlord's is also a fine choice all the way through the end-game and will provide much higher uptime of

Immortal Call, making it superior for Delving as well.
Vaal Grace
Increased Duration Support
If you use
Brand Recall on cooldown you are able to maintain 100% uptime of

Arcane Surge Support, assuming Brand Recall is the maximum level (6) and you are using the advised Arcane Surge level (7).
If you want to add

Vaal Haste to the build as well, you should rework your

Vaal Grace and

Vaal Righteous Fire links as follows:
The remaining gems form their own 2-Link:
Brand Recall
Arcane Surge Support (Level 7)
Flame Dash
Faster Casting Support
Auras 2-Link
The reason this has to be a 2-Link is we do not want our Auras connected to any Support gems, which raises the Mana multiplier reserved. Simply turn a 4-socket item into an item with 2 separate 2-Links to disconnect them from support gems.
Herald of Ash
Clarity (Level 20)
If you are using Aspect of the Spider, use a Level 1

Clarity instead, merely for the

Watcher's Eye benefits.

Orb of Storms is socketed in

Malachai's Artifice.
Ascendancy, Bandits, and Pantheon
Ascendancy
Weave the Arcane
Swift Killer
Ghost Dance
Escape Artist
Additional Information
Weave the Arcane is simply too good of a leveling keystone to not pick it up immediately. Not only is any Mana cost from

Flame Dash completed voided, but the virtually permanent increase to Cast Speed alongside the Mana recovery makes this a no-brainer. In the end-game, Weave the Arcane is simply one of the best defensive keystones for Mind Over Matter builds, and an absolute requirement for this build due to the extreme Mana costs levied by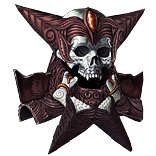 Kitava's Thirst's Unique effect.
Swift Killer grants organic Frenzy and Power Charge generation, along with a nice injection of damage per active charge. This node is a great pickup after Cruel Laboratory, as the pack sizes start to become dense enough to support consistent charge generation. Once you reach maps, having the free charges feels amazing, and helps bolster your damage quite a bit, especially early on when your Critical Strike has not reached top-tier levels.
Since our build is a bit of a Hybrid one, Ghost Dance is the natural third pickup. Ghost Shrouds are great for general defense, but feel especially good on bosses, as they stack up more and help prevent any one-shots that might have occurred if you make a misstep and get hit by a lethal mechanic. Since we are also stacking Evasion Rating, you will practically fill your entire Energy Shield bar each time you lose a Ghost Shroud on hit, which is just another layer of defense that this build employs. Finally, the Movement Speed only furthers to speed your clear, which helps keep your rate of experience fat and happy.
Escape Artist is our final acquisition, and it comes at the perfect time — around the point when you are ready for Red Maps. This node is packed with so much defense, such as stun immunity while you have Ghost Shroud, a nice heaping of Energy Shield, and additional Spell Dodge.
Deal with the Bandits Reward
Helping Alira is the best choice for this build. The Critical Strike Multiplier is valuable for us, and there is not much get can get to rival it for 2 Passive Points. Additionally, the bonus Resistances are very helpful due to the number of Uniques incorporated this build, and feels especially nice if you are League Starting.
Pantheon
Major Gods
Soul of Lunaris is the best option for general clearing and mapping.
Soul of Solaris (fully upgraded) is the best option for bossing.
Minor Gods
Soul of Shakari is a good all purpose choice, particularly with the Incursion league being added as a permanent fixture. The upgrade, granting Poison immunity, is particularly good and removes a map affix from any sort of relevance entirely.
Soul of Gruthkul is a comparable option for additional Physical reduction and defense.
Soul of Abberath is an option, as Burning Ground often frustrates the beginning of Energy Shield recharge.
Soul of Yugul is the best option for Uber Elder.
Gear, Jewels, and Flasks
When you can afford it, you will want to acquire Aspect of the Spider on one of your Rare items. Not only is it a great damage boost, but it Hinders enemies, which adds to your Defense and ability to kite enemies. Once you acquire your essentials (the recommended Uniques, a 6-Link, and solid Rares in other slots) this should become your goal for acquisition. Since it can be beastcrafted onto any Rare, we have excluded it from the affix priority recommendations.
Armor
Chest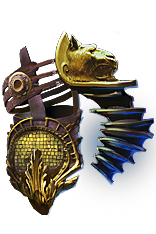 Hyrri's Ire is usually a relatively affordable item, and offers the highest Evasion rating of any chest in the game. While we do not receive any benefit from the Cold Damage on Bow Attacks effect, the additional Dodge chance is really nice for Defense, pushing us to over 50% Dodge Chance and over 60% Spell Dodge. Most importantly, the Evasion rating feeds into the Escape Artist passive (). A top roll Hyrri's provides over 480 Energy Shield from this passive, which is where a large portion of our Energy Shield comes from as a Hybrid build. This is without mentioning the 2800 Evasion Rating on a well-rolled version, which is incredibly valuable in and of itself. For overall defense and survivability, this chest is second to none for our build.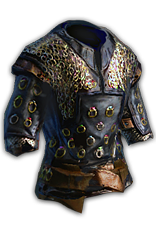 Loreweave is still a great option for this build, despite being nerfed considerably. If you decide to use Loreweave, you will likely want to change up your Ascendancy choices a bit, as Ghost Dance and Escape Artist are not as useful without the large influx of Energy Shield. Consider working some more Life nodes into your Passive Tree, as well.
Until you can afford your Unique chest, feel free to use whatever you get your hands on, even a Rare. A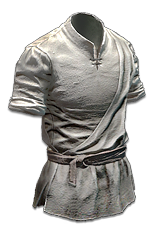 Tabula Rasa is a good option until you can get a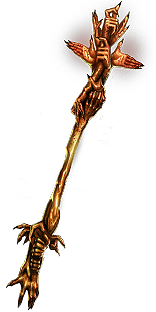 Pledge of Hands.
Head (Mandatory)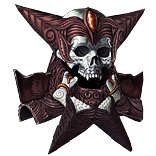 Kitava's Thirst is what makes the entire build tick. It should be acquired as soon as possible, as

Flame Surge does not work well as a clearing skill alone, and you need tertiary skills to ignite the enemies.
Gloves
A Rare pair of Evasion base gloves is the best option. Prioritize the stats as follows:
[Uncapped] Resistances
Maximum Life
% Increased Evasion
+# to Evasion
+# to Dexterity
Boots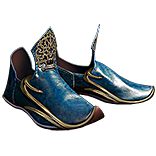 Three-step Assault are the recommended boots for this build, as they come with a lot of stats that we value. A strong amount of Movement Speed, a nice helping of Evasion, and additional Spell Dodge make these an unbeatable pickup for the price.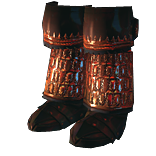 Kaom's Roots can be incorporated for Uber Elder if you are struggling to avoid the mechanics.
Weapon (Mandatory)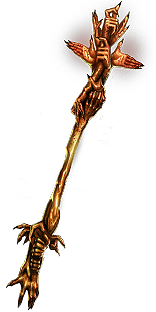 Pledge of Hands is the best option barring some

Mirror of Kalandra level items.

Spell Echo Support is one of the most essential supports in the build, as it allows us to trigger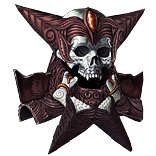 Kitava's Thirst much more often. The maximum Mana increase is also a perfect complement, and this item is usually so inexpensive that there is not really an argument to make against it.
Accessories
Amulet
A Rare amulet is the best option, simply due to the need for Critical Strike and Multiplier. One affix to keep an eye out for is the Incursion suffix of Puhuarte, which is "+(46–48)% to Fire Resistance & 0.4% of Fire Damage Leeched as Life". The leech feels really nice to have in the build in case enemies break through your Energy Shield, and the guarantee of a Tier 1 Resistance is attractive. Otherwise, prioritize stats as follows:
[Uncapped] Resistances
(46–48)% to Fire Resistance & 0.4% of Fire Damage Leeched as Life (of Puhuarte)
Maximum Life
Global Critical Strike Multiplier
% of Non-Chaos Damage as Extra Chaos Damage
Damage Penetrates % Elemental Resistances
% Increased Area of Effect & Damage (Crafted)
% Increased Spell Damage
Global Critical Strike Chance
% Increased Fire Damage
Here is an example amulet:
Any other damage mods are fine as well. You want a Rare amulet that fills out any primary stats you need, plus a nice combination of damage and defense.
Rings

Malachai's Artifice is extremely cheap and more or less a "mandatory" item, as it greatly buffs your damage whenever you place

Orb of Storms.

Mark of the Shaper is the best possible ring if you can obtain an Elder

Malachai's Artifice.
Use a Rare ring if you are not using Mark of the Shaper. An

Opal Ring is best for damage, but the Resistance bases can be quite helpful as well. Prioritize stats as follows:
[Uncapped] Resistances
Maximum Life
% Increased Global Critical Strike Multiplier (Essence of Scorn)
Adds # Fire Damage to Spells and Attacks (Elder)
% Increased Cast Speed
% Increased Damage (Crafted)
Until you can get

Mark of the Shaper online, simply use the best Rare ring you can fit in, filling out your remaining Resistances and getting a little bit of damage on the side via crafts or Elder/Shaped mods.
Belt
A Rare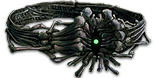 Stygian Vise is the best option. Prioritize stats as follows:
[Uncapped] Resistances
Maximum Life
% Increased Fire Damage (Delve)
% Increased Damage (Crafted)
Strength
Jewels
Unique Jewels

Fevered Mind is the best way of boosting your Mana costs enough that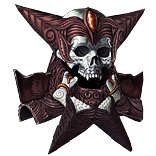 Kitava's Thirst will activate, and therefore it is the most "required" of all the Jewels. Until it is acquired, it can be supplemented with either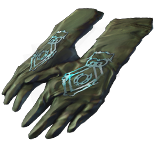 Doedre's Malevolence or
Voidbringer.

Intuitive Leap is a nice acquisition that opens up some juicy notables. Check the Passive Skill Tree section for more information on placement.
A

Watcher's Eye is the luxury Jewel that really puts the feather in the cap of it all. While not at all necessary, acquiring the Watcher's Eye will open up No Regeneration maps as doable and also just make your Mana feel bottomless. Only the "% chance to Recover 10% of Maximum Mana when you use a Skill while affected by Clarity" is a priority, but we have included a short list below of other useful mods and their priority, just in case you have tens or hundreds of

Exalted Orbs to burn.
% chance to Recover 10% of Maximum Mana when you use a Skill while affected by Clarity
Gain (12-18)% of Maximum Mana as Extra Maximum Energy Shield while affected by Clarity
(6-10)% of Damage taken from Mana before Life while affected by Clarity
(15-20)% of Damage taken gained as Mana over 4 seconds when Hit while affected by Clarity
(20-30)% increased Mana Recovery Rate while affected by Clarity
Abyss Jewels
A Hypnotic Eye Jewel should go in your belt slot, with the affixes prioritized as follows:
+# to Maximum Life
[Uncapped] Elemental Resistances
% Increased Global Critical Strike Multiplier
Damage Penetrates 2% of Elemental Resistances if you Haven't Killed Recently
% Increased Global Critical Strike Chance
Adds # Fire Damage to Spells While Wielding a Two-Handed Weapon
Standard Jewels
Fill out any remaining Jewel sockets with standard Jewels, prioritizing stats as follows:
% Increased Maximum Life
[Uncapped] Elemental Resistances
% Increased Critical Strike Multiplier with Fire Skills
% Increased Critical Strike Chance with Fire Skills
% Increased Global Critical Strike Multiplier
% Increased Global Critical Strike Chance
% Increased Cast Speed with Fire Skills
% Increased Area Damage
Any other damage stats you can get early on work just fine.
Flasks
Here is our recommended Flask setup, although you can change them out based on personal preference of Flasks or Prefixes/Suffixes.
Early Mapping
You can also incorporate a Seething Divine Life Flask of Staunching, if you feel you need the panic button early on. If you are running a decent amount of Leech and/or

Atziri's Promise, you will find it becomes unnecessary as you acquire your key items.
Atziri's Promise
Experimenter's Diamond Flask of Staunching
Experimenter's Stibnite Flask of Warding
Chemist's Silver Flask of Heat
Alchemist's Quicksilver Flask of Adrenaline
Late Game
Experimenter's Diamond Flask of Staunching
Experimenter's Stibnite Flask of Warding
Chemist's Silver Flask of Heat
Experimenter's Jade of Reflexes
Alchemist's Quicksilver Flask of Adrenaline
Leveling
As a reminder, we have several guides to help you level up a character.
We recommend starting with

Freezing Pulse, which works well with

Lifesprig if you have one. Once you are Level 12, and enter the Cavern of Wrath, pick up

Storm Brand from Nessa and start using it as your main clearing skill. Start leveling

Flame Surge in another gem slot.
In order of priority, the Storm Brand links are:
If you are using a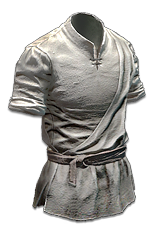 Tabula Rasa, simply fill in the other gem sockets with whatever supports are available from the vendors until you reach Act II and Act III for the other gems.
Link
Brand Recall to

Arcane Surge Support (Level 3) and

Flame Dash. This is a great leveling link and should be acquired as soon as possible.
At Level 12 you can also acquire

Blade Vortex. Link it to

Added Cold Damage Support,

Added Lightning Damage Support, and

Controlled Destruction Support as soon as possible.

Herald of Ice,

Herald of Thunder, and

Clarity should be used as early as possible. Start leveling

Herald of Ash now.
Once you reach Level 28, start using

Armageddon Brand and

Flame Surge to level. Links for

Flame Surge are the same priority as detailed in the gems section above. Armageddon Brand links are prioritized as follows:
Since single-target is not of vast importance while leveling, keep

Armageddon Brand in your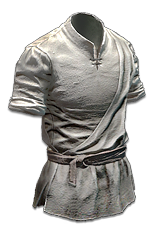 Tabula Rasa (if you are using one) for now. If you are able to acquire Flasks relatively early, this should easily carry you into Maps.
FAQ
What Annointment Should I Use for my Amulet?
Counterweight is far and away the best choice for damage.
Constitution is a great choice for additional survivability.
How Do I Spend Enough Mana for Kitava's Thirst?

Fevered Mind is the best option, but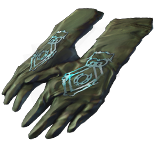 Doedre's Malevolence or
Voidbringer can also be used early on.
Why Not Rework the Build to use Righteous Fire as the Main Source of Ignite?

Flame Surge is a poor skill for clearing all on its own, and

Righteous Fire has a relatively small range of AoE, making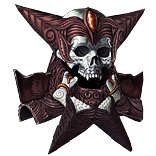 Kitava's Thirst far and away the better and more reliable choice for igniting. The amount of Life Regeneration and Passive Points necessary to make Righteous Fire viable is also a huge wasted investment.