Icicle Mine Saboteur Build Guide (PoE Blight 3.8)
Introduction
The Icicle Mine Saboteur is a character that swiftly throws and detonates Cold-based mines in order to obliterate enemies. Both the base damage of

Icicle Mine and the Critical Chance are very solid, which allows us to easily scale the build's damage. The skill releases Cold projectiles in a nova when detonated, adding more projectiles and Critical Chance for each mine thrown. This means that stacking a large amount of mines on the ground before detonating them will result in a higher damage output, which should be ideally done when fighting tougher enemies. For survivability, we achieve a decent Life pool, which in combination with Acrobatics and Phase Acrobatics results in a durable character.
Build Summary
The build does not require any mandatory items in order to properly work and can be an excellent league-starter. A simple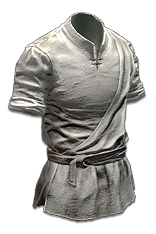 Tabula Rasa can carry you to the endgame with ease. Gearing up the character early on will prove to be very easy and cheap, but you also have the option to heavily invest into gear later on in order to get ready for the hardest of bosses.
Pros & Cons
Pros
+ Hardcore viable
+ Can pre-throw mines in order to explode bosses on spawn
+ Smooth leveling experience
+ Can be played on a budget
+ Reflect does not matter
Cons
- The playstyle of laying and detonating mines might feel weird to players that have not played it before
Playstyle
Offensively, you should throw few mines and detonate them in order to destroy monster packs. Keep in mind that you can even detonate mines in the air if you need to do so. For tougher enemies, simply stack up more mines before you detonate them in order to take advantage of the aura-stacking mechanic mines have.
Defensively, the decent Life pool combined Acrobatics, Phase Acrobatic, the Blind and sustain from the ascendancy take care of most things passively.

Steelskin will soak up some incoming damage if used correctly. Movement skills like

Smoke Mine and

Flame Dash can also save you in fatal situations.
For playstyle, you should keep in mind that nearby enemies are weakened via the Blind aura in combination with

Enfeeble on

Blasphemy Support, so getting close and personal should not be that big of an issue for you and is most of the time safer than staying away.
Ascendancy, Passive Tree , Bandits, and Pantheons
Ascendancy (Shadow – Saboteur)
Bomb Specialist
Demolitions Specialist
Pyromaniac
Born in the Shadow
Bomb Specialist is the first choice, and this will improve the burst potential of the build and overall it feels better to play with more mine throwing speed.
Our second choice is Demolitions Specialist. This ascendancy node provides great damage gain along with the ability to Hinder enemies.
This is where Pyromaniac comes in handy: Ignite and Shock immunity means we do not have to worry about these Elemental Ailments at all and that also frees up flask mods. The Life and Mana Regeneration brings mine builds sustain that was previously unobtainable.
Last but not least, Born in the Shadow Blinds all enemies nearby. Blind is a defensive mechanic, often undervalued, which can save you many times.
Passive Tree
This is the endgame passive skill tree.
Bandits
For this specific build we should help Alira in Act II. The critical multiplier and 15% all elemental resistances are stronger than the 2 passive skill points.
Pantheons
Major: Soul of the Brine King helps you avoid getting chain stunned. Others can be used based on personal preference.
Minor: Soul of Shakari makes you immune to poison damage if you upgrade it. Soul of Ralakesh is always a viable choice when it comes to doing labyrinth runs.
Pantheon powers can be upgraded by using Divine Vessel in the Map Device while you are activating the particular Map that contains the boss you need. Once you've killed the boss and captured his soul, you need to deliver the vessel to Sin in Oriath.
Gems

Icicle Mine is the build's main skill, which should ideally be used in a 6-Link. Both

Smoke Mine and

Flame Dash can be used for mobility.

Summon Skitterbots is a great utility gem that reserves 35% of your Mana.

Detonate Mines can be casted by a

Spell Totem Support in order to improve single target damage output.

Steelskin is used for additional defense. We recommend utilizing
Vaal Clarity in order to solve Mana problems when you get hit or need to spam mines.

Enfeeble used in combination with

Blasphemy Support will result in an aura that reduces damage done and Accuracy Rating of nearby enemies, which greatly complements the Blind aura we already have from Saboteur's Born in the Shadows.
For all the gem links we provide below, keep in mind that we list the gems in order of priority, meaning that if you lack the required number of sockets to fit all the gems, the first ones to drop are the ones at the bottom. Also note that in-game, as long as the sockets are linked, it makes no difference at all what order the gems are placed in.
Icicle Mine (6-Link)

Icicle Mine is a Cold-based mine skill that fires projectiles in a nova when detonated. In order to boost the clear speed of the skill we allow these projectile to Pierce by picking Piercing Shots on the passive skill tree. We recommend one 6-Link that works well for both clearing and single target respectively.
Smoke Mine (2-Link)

Smoke Mine provides a great amount of movement skill to the build
Smoke Mine
Increased Duration Support
Detonate Mines (3-link)
This is the Totem setup that allows you to just spam mines, which will automatically get detonated by the Totem. This is useful, especially for single target encounters.
Detonate Mines
Spell Totem Support
Faster Casting Support
Enfeeble (2-Link)
The

Enfeeble Curse is turned into an aura around the character by using it with

Blasphemy Support. This improves our survivability by a considerable amount.
Enfeeble
Blasphemy Support
Other Gems

Flame Dash can be used for additional mobility.

Steelskin can be used for additional damage mitigation.

Summon Skitterbots summons two invulnerable minions that seek mines in order to detonate and replace them.

Bear Trap will help you pin down tough foes while destroying them with your mines.
Gearing
Capping your elemental resistances is essential and it should always be your top priority in any build; it should be the first thing you do when gearing up a character. Obtaining a 6-link, while very powerful and certainly recommended, can potentially be very expensive (requiring an average of 1500 Orbs of Fusing, obviously depending on your luck); as such, this should not really be a goal for you while gearing up, and you should instead settle for a 5-link until you have enough resources.
Helmet
A well rolled rare Helmet is the best in slot. The Rare affix priority is:
+#% to Elemental Resistances (until capped)
+# to Maximum Life (at least 80)
% Increased Maximum Life ( Pristine Fossil)
Body Armour
Well rolled rare Body Armour is best in slot. A simple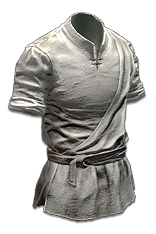 Tabula Rasa can carry you a long way. The Rare affix priority is:
+#% to Elemental Resistances (until capped)
+# to Maximum Life (at least 80)
% increased Maximum Life (Elder Prefix; Pristine Fossil)
Spells have #% to Critical Strike Chance (Shaper Suffix)
Gloves
Rare Gloves are the best choice. The Rare affix priority is:
+#% to Elemental Resistances (until capped)
+# to Maximum Life (at least 80)
% Increased Maximum Life ( Pristine Fossil)
Boots
Well-rolled rare Boots are best in slot. For hard endgame bosses you can use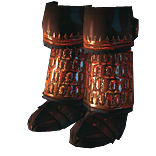 Kaom's Roots in order to prevent Freezes and Stuns;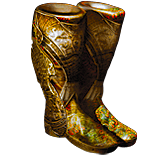 Atziri's Step are also great unique Boots that can be used. The Rare affix priority is:
+#% to Elemental Resistances (until capped)
% increased Movement Speed (at least 20-25%)
+# to Maximum Life (at least 80)
Belt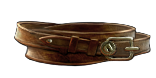 Leather Belt and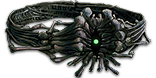 Stygian Vise are good bases for the build. The Rare affix priority is:
+#% to Elemental Resistances (until capped)
+# to Maximum Life (at least 80)
% increased Elemental Damage ( Prismatic Fossil)
% increased Cold Damage ( Frigid Fossil)
% increased Flask duration
% increased Flask charges gained
% Reduced Flask charges used
Amulet
We are looking for a rare Amulet. The Rare affix priority is:
+#% to Elemental Resistances (until capped)
+# to Maximum Life (at least 50)
% increased Spell Damage
% increased Cold Damage
# to Dexterity; Strength
+#% to Chaos Resistance
Rings
Well-rolled

Ventor's Gamble is always a good addition to every build.

Opal Rings can be used as a crafting base. The Rare affix priority is:
+#% to Elemental Resistances (until capped)
+# to Maximum Life (at least 50)
# to Dexterity; Strength
+#% to Chaos Resistance
Weapon
Having a Shaper-based Wand is strongly recommended, as it allows you to roll "Damage Penetrates #% Elemental Resistances", which is very strong for this build; keep in mind that this mod requires the item to be at least item level 83.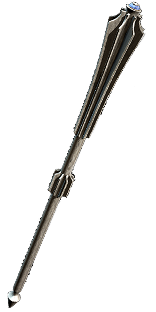 Tremor Rod is another very solid weapon choice for the build. The Rare affix priority is:
% increased Spell Damage
Damage Penetrates #% Elemental Resistances (Shaper Suffix, requires item level 83)
% increased Cold Damage
Shield
+#% to Elemental Resistances (until capped)
+# to Maximum Life (at least 80)
% increased spell damage
Flasks

Atziri's Promise brings survivability with the 35% Chaos Resistance along with a lot of damage.

Divine Life Flask is where we should roll Bleed Immunity and Instant Recovery.

The Wise Oak adds additional Cold Penetration while your Cold resistance is highest. Other utility flasks like
Jade Flask,

Stibnite Flask,

Quartz Flask,

Quicksilver Flask and

Basalt Flask can be utilized to a great effect. Make sure you have Curse, Bleed and Freeze immunity rolled on your utility flasks.
Be sure to check out our Flask Crafting Guide to learn everything you need to know about how to set up your non-Unique flasks.
Jewels
There is no mandatory Jewel the build requires, you should mainly focus on getting regular rare Jewels with Life and damage.
Regular Jewel Affix Priority
% Maximum Life
% increased damage
% increased area damage
% increased mine damage
% increased spell damage
% increased spell damage while holding shield/ while dual wielding
% increased Cold damage
Note: If you have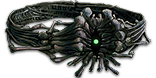 Stygian Vise belt you should look for an Abyssal jewel with Life, Mana and preferably flat Cold damage added to Spell.
Leveling
As a reminder, we have several guides to help you level up a character.
Leveling Passive Trees
This is what your passive skill tree should look like around level 70.
Picking up Clever Construction and Volatile Mines early on will fix the clunkiness you might feel due to mines getting destroyed (mainly by AoE skills of monsters) before you detonate them. After that go for the main keystone notable and pick some Life and Damage whenever you feel you need it.
Useful leveling uniques
As you begin a new character there are few unique items that can boost your power exponentially.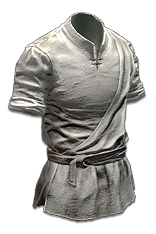 Tabula Rasa allows you to have a 6-Linked skill as early as you get the gems.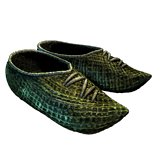 Wanderlust gives a decent movement speed, which will make your leveling that much more efficient.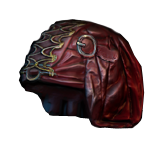 Goldrim provides a lot of elemental resistances, this will let you worry less about gearing when approaching certain Act encounters.
Gem Progression
Using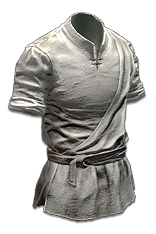 Tabula Rasa will allow you to have 6-Link gem setups early on, which is why we show such examples below. If you cannot get Tabula Rasa (or another item with a 6-Link), then simply prioritize the first gems in each link provided below.
In order to acquire gems that are not available to your class as a quest reward, simply ask a friend to buy them off vendors for you, or buy them yourself from Sioasa in The Library in Act III Library.
From level 1, you should use the following link.
Freezing Pulse
Onslaught Support
Arcane Surge Support
At level 4, you should add

Steelskin.
At level 8, your
Freezing Pulse should look like this.
At level 10, you should add

Flame Dash for additional mobility.
Finally, at level 12 you you can start using your signature skill

Icicle Mine.
Icicle Mine
Added Cold Damage Support
Added Lightning Damage Support
Once you are ready to use all the support gems, your

Icicle Mine should look like this.
FAQ
Is there any type of content the build cannot do?
The Icicle Mine Saboteur is a versatile build that does well in all types of content.
What makes mine builds better boss killers than other builds?
The mine play style is way more different than other builds. The thing that a mine build is better at than others is that it can setup damage before the encounter starts and deal a great burst of it, that can "phase" bosses in matter of 3 seconds or less.
What map mods should be avoided?
No Regeneration is a pain to deal with and should be skipped whenever possible.
Conclusion
The Icicle Mine Saboteur excels at throwing mines that deal huge amounts of Cold Critical Damage and shatter enemies. The build also makes great use of some utility skills that allow you to move around fast, replace mines and detonate them reliably and render enemies' movement speed by a great deal.