Pyroclast Mine Saboteur Build Guide (PoE Delirium 3.10)
"This build is not updated for the current patch, but we have evaluated it and we consider it to still work as intended. You can try it out, but you may find slight differences between this guide and the current game state. Although viable, this build is not considered strong enough to be an optimal play choice during this league."
Guide Format
This build guide is split over multiple pages, both to prevent it from getting too long, as well as to help you better find the information you are looking for. In addition to the current page, which presents general information about the build and also contains a Leveling and FAQ section, we have the following pages:
Introduction
The Pyroclast Mine Saboteur is a build that relies on throwing mines and detonating them in order to deal damage. The character has very good damage potential along with great survivability. Combining around 190% increased maximum Life on the tree along with Acrobatics, Phase Acrobatics, Mind over Matter, and things like Saboteur's Blind aura (and even

Enfeeble on

Blasphemy Support) can result in a surprisingly tanky character. The

Pyroclast Mine has great area coverage along with enough base damage to tackle the hardest of bosses in the game.
Build Summary
The build does not require any mandatory items in order to properly work and can be an excelent league-starter. A simple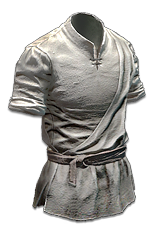 Tabula Rasa can carry you to the endgame with ease.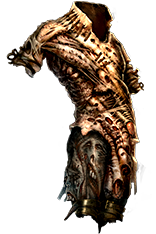 Carcass Jack can be used for the extra area coverage and damage it provides. Considering we choose to go the non-Crit route, we mainly have to focus on Spell damage, flat amount of added damage to spells, Life, and Mana. Gearing up the character early on will prove to be very easy and cheap, but you also have the option to heavily invest into gear later on in order to get ready for the hardest of bosses.
Pros & Cons
Pros
+ Hardcore viable
+ Can pre-throw mines in order to explode bosses on spawn
+ Smooth leveling experience
+ Can be played on a budget
+ Reflect does not matter
Cons
- The playstyle of laying and detonating mines might feel weird to players that have not played it before
Playstyle
Offensively, you should throw few mines and detonate them in order to destroy monster packs. Keep in mind that you can even detonate mines in the air if you need to do so. For tougher enemies simply stack up more mines before you detonate them in order to take advantage of the aura-stacking mechanic mines have.
Defensively, the large Life pool combined with Mind over Matter, Acrobatics, Phase Acrobatic, the Blind and sustain from the ascendancy take care of most things passively.

Steelskin will soak up some incoming damage if used correctly. Movement skills like

Shield Charge and

Flame Dash can also save you in fatal situations.
For playstyle, you should keep in mind that nearby enemies are weakened via the Blind aura in combination with

Enfeeble on

Blasphemy Support, so getting close and personal should not be that big of an issue for you and is most of the time safer than staying away.
Passive Tree
This is the endgame passive skill tree.
For more information, be sure to check out the passive skill tree page.
Ascendancy, Bandits, and Pantheons
Our Ascendancy, Bandit, and Pantheon Power page goes into detail about all the choices you need to make in these regards.
Gems
We go over all of the gem links this build uses in the end-game on our Gem Link page.
Gear Summary / TL;DR
These items provide a good balance between offense and defense and are enough to deal with the endgame, although there is definitely a room for improvement. Please ensure you read the Gear, Jewels and Flasks page in its entirety.
| | |
| --- | --- |
| Item Slot | Item Name |
| Head | Rare Helmet |
| Amulet | Rare Amulet |
| Chest | Rare Body Armour |
| Gloves | Rare Gloves |
| Boots | Rare Boots |
| Belt | Rare Belt |
| Rings | Rare Rings |
| Weapon | Rare Weapon |
| Shield | Rare Shield |
Leveling
As a reminder, we have several guides to help you level up a character.
Leveling Passive Trees
This is what your passive skill tree should look like around level 70.
Picking up Clever Construction and Volatile Mines early on will fix the clunkyness you might feel due to mines getting destroyed (mainly by AoE skills of monsters) before you detonate them. After that go for the main keystone notable and pick some Life and Damage whenever you feel you need it.
Useful leveling uniques
As you begin a new character there are few unique items that can boost your power exponentially.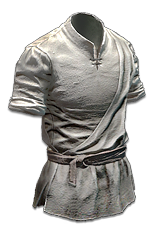 Tabula Rasa allows you to have a 6-Linked skill as early as you get the gems.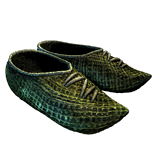 Wanderlust gives a decent movement speed, which will make your leveling that much more efficient.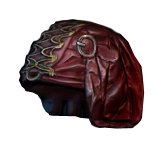 Goldrim provides a lot of elemental resistances, this will let you worry less about gearing when approaching certain Act encounters.
Gem Progression
Using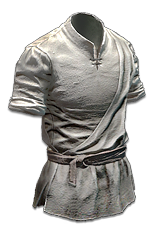 Tabula Rasa will allow you to have 6-Link gem setups early on, which is why we show such examples below. If you cannot get Tabula Rasa (or another item with a 6-Link), then simply prioritize the first gems in each link provided below.
In order to acquire gems that are not available to your class as a quest reward, simply ask a friend to buy them off vendors for you, or buy them yourself from Sioasa in The Library in Act III Library.
From level 1, you should use the following link.
Freezing Pulse
Onslaught Support
Arcane Surge Support
At level 4, you should add

Steelskin.
At level 8, your

Freezing Pulse should look like this.
At level 10, you should add

Flame Dash for additional mobility.
Finally, at level 28 you you can start using your signature skill

Pyroclast Mine.
FAQ
Is there any type of content the build cannot do?
The Pyroclast Mine Saboteur is a versatile build that does well in all types of content.
What makes mine builds better boss killers than other builds?
The mine play style is way more different than other builds. The thing that a mine build is better at than others is that it can setup damage before the encounter starts and deal a great burst of it, that can "phase" bosses in matter of 3 seconds or less.
What map mods should be avoided?
No Regeneration is a pain to deal with and should be skipped whenever possible.
Conclusion
The Pyroclast Mine Saboteur is a budget-friendly mine build that is very good for both clearing and single target. The character achieves a very reliable sustain and survivability via decent Life and Mana pool in combination with Mind over Matter, Acrobatics and Phase Acrobatics.