Low-Life Ball Lightning Mine Saboteur Build Guide (PoE Harvest 3.11)
Guide Format
This build guide is split over multiple pages, both to prevent it from getting too long, as well as to help you better find the information you are looking for. In addition to the current page, which presents general information about the build and also contains a Leveling and FAQ section, we have the following pages:
Introduction
The Low-Life Ball Lightning Mine Saboteur focuses on placing extremely powerful mines that can obliterate any target in a short burst window. The build has good clear speed while reaching one of the best single target damage outputs in the game. The endgame version requires solid gear investment but the build can be played on a budget, even as a league-start.
Build Summary
For the endgame version of the build you will need solid Energy Shield pieces along with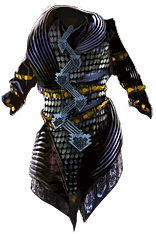 Shavronne's Wrappings. Until then you can easily play a Life-based character, which will easily let you farm your way up. Even on a 5-Link then build can clear red maps.
Pros & Cons
Pros
+ Hardcore viable
+ One of the best single target damage dealers in the game
+ Smooth levelling experience
+ Can be played on a budget
+ Reflect does not matter
Cons
- Due to the skill mechanic clearing can feel clunky sometimes
- Might be slower when it comes to clear speed, compared to other builds
Playstyle
Offensively, place mines while keeping your distance from enemies. When detonated, mines will target the closest monster. Considering that you can manipulate the way mines aim, positioning can be key in most situations. The big cold damage bursts will freeze and shatter monster packs and even some bosses.
Defensively, the build is able to reach 8-9k Energy Shield with decent gear, which is more than enough for the endgame. If you have an Aura-bot this can skyrocket to 15k+.
For Playstyle, keep your distance whenever possible and place one set of mines, it should be enough to clear most packs. Sometimes letting monsters get near you is not so bad, since they will be Blinded via Born in the Shadows ascendancy.
Passive Tree
This is the endgame passive skill tree.
For more information, be sure to check out the passive skill tree page.
Ascendancy, Bandits, and Pantheons
Our Ascendancy, Bandit, and Pantheon Power page goes into detail about all the choices you need to make in these regards.
Gems
We go over all of the gem links this build uses in the end-game on our Gem Link page.
Gear Summary / TL;DR
These items provide a good balance between offense and defense and are enough to deal with the endgame, although there is definitely a room for improvement. Please ensure you read the Gear, Jewels and Flasks page in its entirety.
Leveling
As a reminder, we have several guides to help you level up a character.
Leveling Passive Trees
This is what your passive skill tree should look like around level 62.
Useful leveling uniques
As you begin a new character there are few unique items that can boost your power exponentially.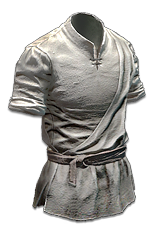 Tabula Rasa allows you to have a 6-Linked skill as early as you get the gems.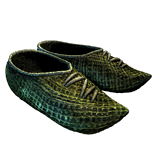 Wanderlust gives a decent movement speed, which will make your leveling that much more efficient.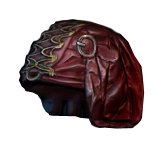 Goldrim provides a lot of elemental resistances, this will let you worry less about gearing when approaching certain Act encounters.
Gem Progression
Using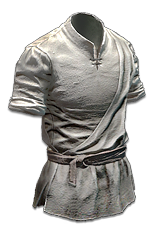 Tabula Rasa will allow you to have 6-Link gem setups early on, which is why we show such examples below. If you cannot get Tabula Rasa (or another item with a 6-Link), then simply prioritize the first gems in each link provided below.
In order to acquire gems that are not available to your class as a quest reward, simply ask a friend to buy them off vendors for you, or buy them yourself from Sioasa in The Library in Act III Library.
From level 1, you should use the following link.
Freezing Pulse
Onslaught Support
Arcane Surge Support
At level 8, your

Freezing Pulse should look like this.
At level 10, you should add

Flame Dash for additional mobility.
At level 12, you should replace your

Freezing Pulse with the following

Icicle Mine link.
Icicle Mine
Pierce Support
By level 18, your

Icicle Mine link should look like this.
Icicle Mine
Pierce Support
Controlled Destruction Support
At level 28, finally, you can transition from

Icicle Mine to you signature skill

Ball Lightning. At this point you should also activate

Wrath for additional damage.
Ball Lightning
Blastchain Mine Support
Controlled Destruction Support
By level 31, your

Ball Lightning link should look like this.
FAQ
What anointment should we go for?
Efficient Explosives is a great notable that you should look at.
What makes mine builds better boss killers than other builds?
The mine play style is way more different than other builds. The thing that a mine build is better at than others is that it can setup damage before the encounter starts and deal a great burst of it, that can "phase" bosses in matter of 3 seconds or less.
Conclusion
The Low-Life Ball Lightning Mine Saboteur is a great build choice for any player that prefers to setup strategically and dish out tons of damage at once.