Top Clear Speed - Kinetic Blast Deadeye Build Guide (PoE Delirium 3.10)
Guide Format
This build guide is split over multiple pages, both to prevent it from getting too long, as well as to help you better find the information you are looking for. In addition to the current page, which presents general information about the build and also contains a Leveling and FAQ section, we have the following pages:
Introduction
The Kinetic Blast Deadeye is a character that is specifically built to clear as fast as possible. While the build's clear is one of the best in the game considering its low budget, it has low single target damage output. The character is an attack-based Wander that mainly gains its damage via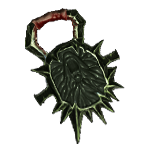 Esh's Mirror; this unique Shield allows you to reach immense amounts of added Lightning damage as long as you have an active playstyle and deal enough Lightning damage to Shock enemies.
Build Summary
The build is a great choice when it comes to farming content early in the league, simply because you will do it way more efficiently than most of the builds out there, which will allow you to stack up on a lot of currency. The build has several recommended items that greatly augment it, although you can play without them too.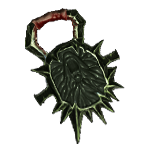 Esh's Mirror is what makes the build very powerful and basically allows you to one-shot several packs of monsters with a single attack. Considering we are stacking a lot of Evasion Rating,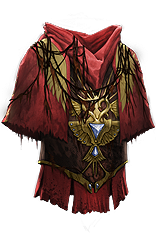 Queen of the Forest will allow us to reach very high Movement Speed.

Piscator's Vigil is a great unique Wand that is simply perfect for every Elemental damage stacking attack-based Wander. A simple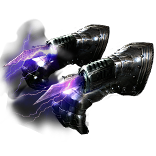 Thunderfist will allow you to run on a budget 5-Link early on.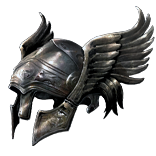 Devoto's Devotion will improve your clear speed potential even further.
Pros & Cons
Pros
+ Hardcore viable
+ One of the best clear speeds in the game
+ Can be an insane MF character (but requires a lot of investment)
+ Active playstyle, fun to play
Cons
- The build basically is tailored around the idea of clearing as fast as possible and has little to no single target damage
Playstyle
Offensively, being as aggressive as possible will ensure you get an amazing amount of Lightning damage added to attacks via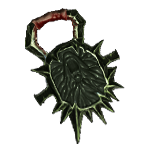 Esh's Mirror. Considering we are playing Deadeye and acquiring Far Shot, we should preferably attack from afar for maximum damage output.
Defensively, the build reaches vast amounts of Evasion Rating, which works great in combination with Acrobatics and Phase Acrobatics. The Kinetic Blast Deadeye also acquires a lot of reliable Life leech and a decent amount of Life on the passive tree.

Decoy Totem will distract enemies and help you get them close to walls, which will ease the single target fights by a considerable amount.
For Playstyle, attacking once or twice and moving forward is what you should be mainly doing. Stacking the extra damage from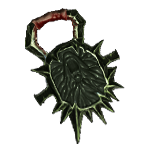 Esh's Mirror will allow you to have enough damage to clear even if your other gear is still bad.

Blood Rage will provide more damage if you are comfortable with using the skill without purely sustaining the degeneration effect with Life Regeneration (you may not want to use it at all if you choose to utilize

Damage on Full Life Support).
Passive Tree
This is the endgame passive skill tree.
For more information, be sure to check out the passive skill tree page.
Ascendancy, Bandits, and Pantheons
Our Ascendancy, Bandit, and Pantheon Power page goes into detail about all the choices you need to make in these regards.
Gems
We go over all of the gem links this build uses in the end-game on our Gem Link page.
Gear Summary / TL;DR
These items provide a good balance between offense and defense and are enough to deal with the endgame, although there is definitely a room for improvement. Please ensure you read the Gear, Jewels and Flasks page in its entirety.
Leveling
As a reminder, we have several guides to help you level up a character.
The character should be leveled with Bows early on due to how clunky Wand attack skills feel.
Leveling Passive Trees
This is what your passive skill tree should look like around level 50.
Considering you will probably be leveling with a unique Bow like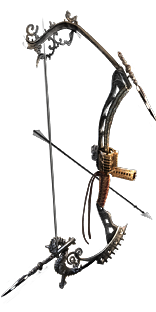 Storm Cloud and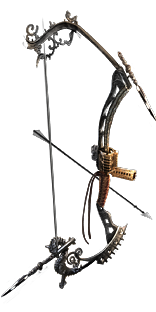 The Tempest we do not need many damage nodes in order to get through the content.
Useful leveling uniques
As you begin a new character there are few unique items that can boost your power exponentially.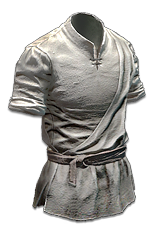 Tabula Rasa allows you to have a 6-Linked skill as early as you get the gems.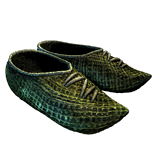 Wanderlust gives a decent movement speed, which will make your leveling that much more efficient.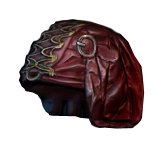 Goldrim provides a lot of elemental resistances, this will let you worry less about gearing when approaching certain Act encounters.
Gem Progression
Using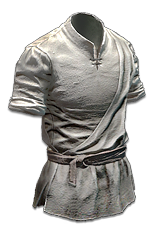 Tabula Rasa will allow you to have 6-Link gem setups early on, which is why we show such examples below. If you cannot get Tabula Rasa (or another item with a 6-Link), then simply prioritize the first gems in each link provided below.
In order to acquire gems that are not available to your class as a quest reward, simply ask a friend to buy them off vendors for you, or buy them yourself from Sioasa in The Library in Act III Library.
From level 1, you should use the following link.
Ice Shot
Pierce Support
Onslaught Support
At level 4, you should pick

Decoy Totem,

Dash and

Steelskin.
By level 8, your

Ice Shot should look like this.
At level 10, you should get

Blink Arrow for additional mobility, along with

Precision.
At level 12, you should drop your

Ice Shot for the following

Vaal Rain of Arrows gem setup.
At level 16, you should pick

Herald of Ice and

Herald of Thunder.
By level 18, your

Vaal Rain of Arrows gem link should look like this.
FAQ
What map mods should be avoided?
No Regeneration maps are doable but very nasty to deal with. Elemental Reflect cannot be done.
Conclusion
The Kinetic Blast Deadeye is a great candidate when it comes to choosing a fast-clearing or even Magic Finding build. The build excels at clearing content fast but has very low boss-fighting potential.