Viper Strike Assassin Build Guide (PoE Delirium 3.10)
"This build is not updated for the current patch, but we have evaluated it and we consider it to still work as intended. You can try it out, but you may find slight differences between this guide and the current game state. Although viable, this build is not considered strong enough to be an optimal play choice during this league."
Guide Format
This build guide is split over multiple pages, both to prevent it from getting too long, as well as to help you better find the information you are looking for. In addition to the current page, which presents general information about the build and also contains a Leveling and FAQ section, we have the following pages:
Introduction
The Viper Strike Assassin is a Critical-based Dagger build that deals immense of over time damage via stacking long-lasting Poisons. Assassin's Noxious Strike and

Growing Agony allow us to apply Poisons with very long duration. The other ascendancy nodes of the class provide a very efficient way of scaling Critical Strikes, Poison damage, and even bring a lot of reliable Life sustain via Toxic Delivery's recovery mechanic.
Build Summary
The build can be very budget-friendly and can even be used as a league-starter. We have

Bino's Kitchen Knife as a budget weapon that can carry us a very long way, or even be used in all of the endgame encounters; its Poison proliferation works great while clearing and the Dagger has high enough damage to tackle even the hardest of bosses. When it comes to other gear pieces, a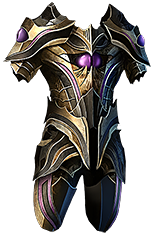 Cherrubim's Maleficence and
Starkonja's Head are great items that can be used early on and then swapped with well rolled rares; overall we will be mainly focusing on getting rare gear with Life, resistances, Critical modifiers and added flat Chaos and Physical damage to Attacks.
Pros & Cons
Pros
+ Hardcore viable
+ Can be played on a budget
+ Melts bosses when properly geared
Cons
- Mediocre clear speed
Playstyle
Offensively, hitting a pack once or twice will be enough to spread enough Poisons to nearby enemies via

Ancestral Call Support,

Melee Splash Support, and

Bino's Kitchen Knife, which will result in them melting down from the Poison damage over time in the blink of an eye.

Blood Rage should be active all the time for the additional Attack Speed and Frenzy charge generation.
Defensively, this is a character that heavily relies on Chance to Evade and Dodge Attacks. The build also reaches a respectable amount of Life sustain via Life leech and Toxic Delivery.

Steelskin can be used in order to prevent some incoming damage.
For playstyle, applying a few Poison stacks will be enough to clear monster packs; once you've moved into battle and done that, you should continue forward via your mobility skills,

Whirling Blades and

Dash.

Wither Totems will increase enemies' Chaos damage taken by a great amount; this Totem setup will mainly be necessary against bosses.
Passive tree
This is the endgame passive skill tree for the build. We aim to pick all the strong Dagger and Poison nodes along with decent amount of Life and Acrobatics.
For more information, be sure to check out the passive skill tree page.
Ascendancy, Bandits, and Pantheons
Our Ascendancy, Bandit, and Pantheon Power page goes into detail about all the choices you need to make in these regards.
Gems
We go over all of the gem links this build uses in the end-game on our Gem Link page.
Gear Summary / TL;DR
These items provide a good balance between offense and defense and are enough to deal with the endgame, although there is definitely a room for improvement. Please ensure you read the Gear, Jewels and Flasks page in its entirety.
Leveling
As a reminder, we have several guides to help you level up a character.
You can level the character with its signature skill since level 1.
Leveling Trees
This is what your passive tree should look like around level 65.
Useful Leveling Unique Items
As you begin a new character there are few unique items that can boost your power exponentially.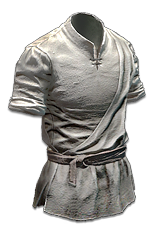 Tabula Rasa allows you to have a 6-Linked skill as early as you get the gems.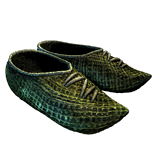 Wanderlust gives a decent movement speed, which will make your leveling that much more efficient.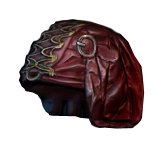 Goldrim provides a lot of elemental resistances, this will let you worry less about gearing when approaching certain Act encounters.
Gem Progression
Using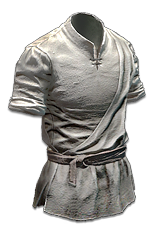 Tabula Rasa will allow you to have 6-Link gem setups early on, which is why we show such examples below. If you cannot get Tabula Rasa (or another item with a 6-Link), then simply prioritize the first gems in each link provided below.
In order to acquire gems that are not available to your class as a quest reward, simply ask a friend to buy them off vendors for you, or buy them yourself from Sioasa in The Library in Act III Library.
From level 1, you should use the following link.
Viper Strike
Lesser Poison Support
At level 4, you should add

Steelskin,

War Banner and

Dash. At this point your

Viper Strike should look like this.
At level 10, you should add

Whirling Blades, which will help out with mobility.
At level 18, add

Herald of Agony in order to improve single target damage.
At level 38, you will be able to swap your single target gem setup with the one for clearing shown in the endgame gem setups (5.1).
FAQ
What map mods should be avoided?
Cannot leech is very annoying and should be avoided; No Regeneration is also very frustrating, beyond that anything else is doable. The mod that allows monsters to have % Chance to Avoid being Poisoned reduces your damage by a big amount but you will still manage to Poison monsters, which will then be inflicted on nearby enemies.
Conclusion
The Viper Strike Assassin is a great boss killer with a respectable clear speed. The character takes his foes down by inflicting powerful Poisons damage over time effects with its Dagger attacks.