Frostbolt & Glacial Cascade Totems Hierophant Build Guide (PoE Delirium 3.10)
"This build is not updated for the current patch, but we have evaluated it and we consider it to still work as intended. You can try it out, but you may find slight differences between this guide and the current game state. Although viable, this build is not considered strong enough to be an optimal play choice during this league."
Guide Format
This build guide is split over multiple pages, both to prevent it from getting too long, as well as to help you better find the information you are looking for. In addition to the current page, which presents general information about the build and also contains a Leveling and FAQ section, we have the following pages:
Introduction
Totem builds are very good when it comes to focusing on survivability since they let you be very mobile while the fight is happening. They also solve issues like reflect, with which you might struggle when self casting spells. We are looking at

Frostbolt and

Glacial Cascade spell totems. We chose these skills because they have very high base damage, Frostbolt has great clearspeed, while Glacial Cascade excels at single target damage. The build can be played as Life-based with Mind over Matter, or even Low Life with the Mind over Matter variant. The Life-based version of the build is great for league starter or if you have little currency to invest into the build, while the Low Life variant requires more expensive items. Hierophant fits perfectly into the equation here, since it provides a lot of totem perks, along with additional mana modifiers.
Build Summary
Overall the build is very cheap to start and does not requires specific uniques to make it work, except for the threshold jewels. The build mainly focuses on critical chance and multiplier, spell damage, mana and life modifiers, or mana and energy shield if you decide to go Low Life. What will allow you to start playing the build is having at least one

Frozen Trail socketed, and Ancestral Bond on the passive skill tree. For

Glacial Cascade you should purchase two

The Long Winter, this can wait until you start doing maps.
Pros & Cons
Pros
+ Cheap to start
+ Feels safe to play
+ Very good clear speed
Cons
- Have to swap skills and jewels depending on type of content
- Totem builds might not appeal to some players
Playstyle
Offensively, place down two totems per screen of monsters and move on, totems will do the work. You would want to drop down an

Orb of Storms in order to trigger

Power Charge On Critical Support setup to generate power charges. Four link

Flame Dash allows you to have

Arcane Surge Support at all times.
Defensively, the build feels safe to play due to the nature of the skill. It is a cold-based skill so everything hit by totems is either frozen or chilled. Staying a screen away from foes is completely realistic. Great mana pool with a more powerful version of Mind over Matter adds a lot of effective life pool to the build.
For Playstyle, your job is to make sure your totems are always up. Stay behind them and let them do the work. In the free time you have while fighting tougher foes use your utility

Orb of Storms setup to generate Power Charges. Utilizing Shield Charge and Flame Dash will prove to be more efficient for movement than just running around.
Passive Tree
The Life variant is playable without any big investments.
For the Low Life variant you will need some currency.
For more information, be sure to check out the passive skill tree page.
Ascendancy, Bandits, and Pantheons
Our Ascendancy, Bandit, and Pantheon Power page goes into detail about all the choices you need to make in these regards.
Gems
We go over all of the gem links this build uses in the end-game on our Gem Link page.
Gear Summary / TL;DR
These items provide a good balance between offense and defense and are enough to deal with the endgame, although there is definitely a room for improvement. Please ensure you read the Gear, Jewels and Flasks page in its entirety.
| | |
| --- | --- |
| Item Slot | Item Name |
| Head | Rare Helmet |
| Amulet | Rare Amulet |
| Chest | Soul Mantle |
| Gloves | Rare Gloves |
| Boots | Rare Boots |
| Belt | Rare Stygian Vise |
| Rings | 2x Kikazaru |
| Weapon | Rare Rune Dagger |
| Shield | Rare Shield |
Leveling
As a reminder, we have several guides to help you level up a character.
You can start leveling as a totem build as soon as you have Ancestral Bond and proper gem links (preferably 4-link). Even without leveling unique items, the build is pretty easy and straightforward to level and you should not have any issues. You can level with both

Frostbolt and

Glacial Cascade, depending on personal preference and threshold jewels acquired.
Leveling Tree
This is what your passive skill tree should look like around level 60.
Useful Leveling Uniques
As you begin a new character there are few unique items that can boost your power exponentially.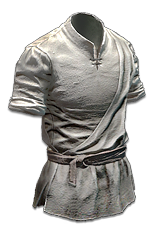 Tabula Rasa allows you to have a 6-Linked skill as early as you get the gems.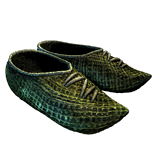 Wanderlust gives a decent movement speed, which will make your leveling that much more efficient.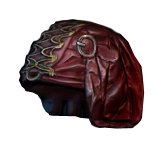 Goldrim provides a lot of elemental resistances, this will let you worry less about gearing when approaching certain Act encounters.

Lifesprig will help early on if you socket your spell into it.
Gem Progression
Using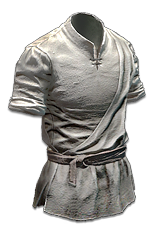 Tabula Rasa will allow you to have 6-Link gem setups early on, which is why we show such examples below. If you cannot get Tabula Rasa (or another item with a 6-Link), then simply prioritize the first gems in each link provided below.
In order to acquire gems that are not available to your class as a quest reward, simply ask a friend to buy them off vendors for you, or buy them yourself from Sioasa in The Library in Act III Library.
From level 1, you should use the following link.
Freezing Pulse
Onslaught Support
Arcane Surge Support
At level 10, you are able to add

Flame Dash, which will help with your mobility.
By level 18 your

Freezing Pulse link should look like this:
At level 28, you can finally start using totems. While leveling, you should prioritize

Glacial Cascade, because it is superior to

Frostbolt, which might lack in single target damage at this time.
At level 38, your totem gem setup should look like this.
FAQ
Arc remains one of the strongest spell gems at the moment. This means it might get nerfed soon. This tends to be the case with many overpowered skills like

Kinetic Blast,
Flameblast's burn etc. You can choose to play Arc totems since it is viable at the moment for sure, it is very similar to this build guide when it comes to gear and gem setup. In the end the Frostbolt clear speed is great and the Glacial Cascade blows Arc's single target off the water for sure.
Why would I choose to play a totem build instead of self-cast?
The totem builds have few perks that make them very useful. First, you are less likely to run into mana problems. Second, reflect is not an issue. Last but not least, is it way easier to stay away and place totems to do the work for you instead of staying close to targets, in that sense it is safer than a self-caster.
Conclusion
If you like totems in general I think this guide provides majority of what you need to know about spell based totem builds. It also explains a cheap and easy way to start a totem build along with a more expensive version of it. In the build you can see a big variety when it comes to play style in the sense that you can swap few items and gems in order to improve the single target immensely or just keep using

Frostbolt for optimal clear speed.