Power Siphon Inquisitor Build Guide (PoE Delirium 3.10)
Guide Format
This build guide is split over multiple pages, both to prevent it from getting too long, as well as to help you better find the information you are looking for. In addition to the current page, which presents general information about the build and also contains a Leveling and FAQ section, we have the following pages:
Introduction
The Power Siphon Inquisitor is a ranged attack-based Wander that specializes in dealing tons of Elemental damage that penetrates enemies' resistances when you hit with a Critical Strike. The character is built around the idea to have very high Critical chance along with scaling Energy Shield through the Chaos Inoculation keystone in order to survive. Overall, the build deals great amounts of damage, has enough Energy Shield sustain via

Energy Leech Support, solves all of its Mana problems with Mind Drinker (passive node near the Shadow starting area) and has the potential to tackle the hardest of bosses the game has to offer.
For this particular build, we chose the Inquisitor ascendancy class because Righteous Providence and Inevitable Judgement are extremely strong offensively with any build that scales Critical Strikes and deals Elemental damage. Inquisitor's Sanctuary and Pious Path, on the other hand, provide a lot of utility and defense in the form of Energy Shield per second while on Consecrated Ground, immunity to Elemental Ailments, Attack & Cast Speed, Mana Regeneration, and better uptime on the Consecrated Ground itself.
Build Summary
The build does not require any mandatory items to work properly, although there are some recommended ones. This build is not a great league-starter.

Piscator's Vigil is an amazing unique Wand when it comes to dealing Elemental damage with attacks; it has great balance between Attack Speed, Critical Chance, and overall base damage increase.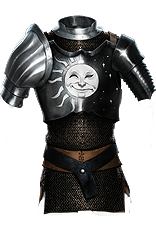 Incandescent Heart can be used simply because it mitigates 25% of incoming Elemental damage because the character is immune to Chaos damage via Chaos Inoculation, this Body Armour also has a somewhat decent amount of Energy Shield along with additional perks like the damage gain and Life Leech if you choose to pick up Ghost Reaver.
Pros & Cons
Pros
+ Hardcore viable
+ Great clear speed via

Vaal Power Siphon
Cons
- Getting best in slot items is very expensive
- Cannot do Elemental Reflect
Playstyle
Offensively, while clearing you should use

Vaal Power Siphon on cooldown; it is especially good in open areas. For single target, you should swap

Pierce Support with

Added Cold Damage Support.
Defensively, having 8-9k+ Energy Shield can even be achieved on a budget.

Energy Leech Support allows you to sustain very well.
For playstyle, as this is a ranged character, keeping your distance is recommended whenever possible. Whenever you take hits you can use

Vaal Discipline and keep attacking in order to leech back your Energy Shield.
Passive Tree
This is the endgame passive skill tree. The main key notable we build around is Chaos Inoculation, which reduces our Life to 1 point and makes us immune to Chaos damage. This way we are able to only scale Energy Shield to great amounts; Zealot's Oath converts all of our useless Life Regeneration to Energy Shield Regeneration. Mind Drinker solves all of the build's Mana problems once you reach a certain damage output. On the passive tree we also pick up all of the strong Critical, Wand and Energy Shield nodes.
For more information, be sure to check out the passive skill tree page.
Ascendancy, Bandits, and Pantheons
Our Ascendancy, Bandit, and Pantheon Power page goes into detail about all the choices you need to make in these regards.
Gems
We go over all of the gem links this build uses in the end-game on our Gem Link page.
Gear Summary / TL;DR
These items provide a good balance between offense and defense and are enough to deal with the endgame, although there is definitely a room for improvement. Please ensure you read the Gear, Jewels and Flasks page in its entirety.
Leveling
As a reminder, we have several guides to help you level up a character.
Leveling Passive Trees
This is what your passive skill tree should look like around level 65-70.
At this point the build is ready to respec all the Life and transition to CI as long as you have the gear to do so.
Useful leveling uniques
As you begin a new character there are few unique items that can boost your power exponentially.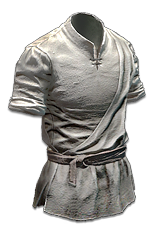 Tabula Rasa allows you to have a 6-Linked skill as early as you get the gems.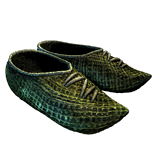 Wanderlust gives a decent movement speed, which will make your leveling that much more efficient.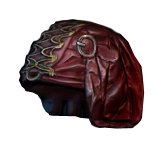 Goldrim provides a lot of elemental resistances, this will let you worry less about gearing when approaching certain Act encounters.
Gem Progression
Using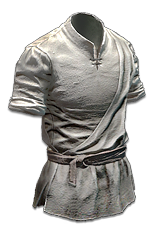 Tabula Rasa will allow you to have 6-Link gem setups early on, which is why we show such examples below. If you cannot get Tabula Rasa (or another item with a 6-Link), then simply prioritize the first gems in each link provided below.
In order to acquire gems that are not available to your class as a quest reward, simply ask a friend to buy them off vendors for you, or buy them yourself from Sioasa in The Library in Act III Library.
From level 1, you should use the following link.
Freezing Pulse
Onslaught Support
Arcane Surge Support
At level 4, you should add

Steelskin for the additional damage mitigation.

War Banner should also be used for the Adrenaline buff.

Dash will improve your mobility.
At level 8, your

Freezing Pulse should look like this.
At level 12, you should replace your

Freezing Pulse with the following

Vaal Power Siphon link and start using

Storm Prison.
By level 18, your

Vaal Power Siphon link should look like this.
At level 24, you should add

Wrath and

Vaal Discipline.
FAQ
What map mods should be avoided?
No regeneration and Elemental Reflect should be avoided at all costs.
Conclusion
The Power Siphon Inquisitor is a Wander that obliterates the enemy with powerful Elemental attacks that penetrate resistances every time you hit with a Critical Strike. The build is not recommended for newer players, it has high endgame potential once it is well geared.