Rain of Arrows Doomfletch's Prism Slayer Build Guide (PoE Harvest 3.11)
Guide Format
This build guide is split over multiple pages, both to prevent it from getting too long, as well as to help you better find the information you are looking for. In addition to the current page, which presents general information about the build and also contains a Leveling and FAQ section, we have the following pages:
Introduction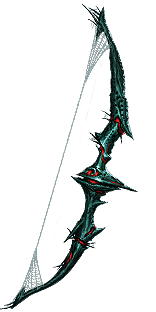 Doomfletch's Prism rose from the ashes of its once former glory in the 3.7 update, thanks to the new Overwhelm ascendancy notable on the Slayer. A base critical chance of 8%, combined with one of the most powerful damage scaling mechanics in the game, results in an absolutely massive amount of damage, and the rest of the Slayer ascendancy supports it beautifully. Boasting high damage, a cheap starting point, and amazing scaling with high-end gear, this build makes for a great all-around choice at any point in the league.
Build Summary

Rain of Arrows is a great skill on any budget, as its versatility allows you to excel at both clearing and single target without switching links. This is ideal for this build, as it wants to use the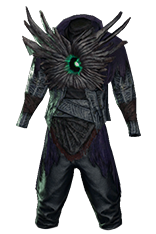 Shroud of the Lightless body armour, which removes the awkwardness of dealing split elemental damage with its extra Elemental Penetration link. The build's defenses are helped out by overleech from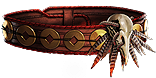 Soul Tether,

Steelskin, and a sizeable life pool.
Pros
+ Excellent clearspeed
+ Great and consistent single target damage
+ Cheap to build up enough damage for endgame
+ Near-endless room for growth in gear
+ Great league starter
Cons
- Not SSF friendly, thanks to a few required unique items that are not common
- Depending on demand, the price of the core items can spike
Playstyle and Core Mechanics
Offensively,

Rain of Arrows allows you to cover much of the screen in arrows with a single use. Like any other bow build,

Mirage Archer Support helps with quick clearing, thanks to picking off packs you might otherwise not notice, or finishing off stragglers.

Vaal Rain of Arrows provides a massive boost to single target damage, storing two uses, with each use dealing 8 times as much damage as a regular attack, while taking the same amount of time. This results in smooth clearing and huge burst DPS on single targets, augmented by the effects of the Slayer ascendancy.
Defensively, this build makes use of

Immortal Call or

Steelskin, high leech rate, and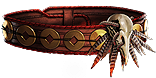 Soul Tether to maintain its life while clearing. On single targets, quick movement and high damage will keep you out of danger most of the time.
The core scaling mechanic of the build is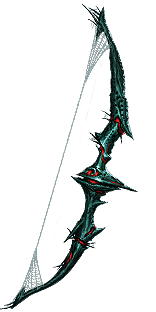 Doomfletch's Prism's "Gain 100% of physical damage as extra damage of each element" meaning that you scale damage through added flat physical damage.

Herald of Purity, jewelry, abyssal jewels, and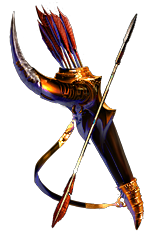 Drillneck all offer easily accessed physical damage, and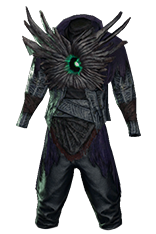 Shroud of the Lightless ensures that your damage is not lost on resistant targets.
Passive Skill Tree
Recommended Level 90 Skill Tree
For more information, be sure to check out the Passive Skill Tree page.
Gems
We go over all of the gem links this build uses in the end-game on our Gem Link page.
Ascendancy, Bandits, and Pantheon
Our Ascendancy, Bandit, and Pantheon Power page has all the details on the choices made for this build.
Gear Summary
For an in depth look at the recommended gear, check out The gear page, but we have some basic outlines here.
Levelling
As a reminder, we have several guides to help you level up a character.
Leveling this build is quite nice, and it can be run through the game without much alteration. Generally you will have the best time using

Added Lightning Damage Support and

Added Cold Damage Support, up until you can start using a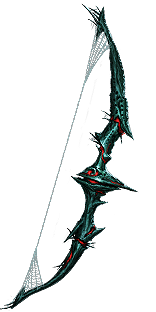 Doomfletch at level 28. This will provide more than enough damage until endgame, when you should have the currency to pick up an

Ancient Doom prophecy and upgrade to a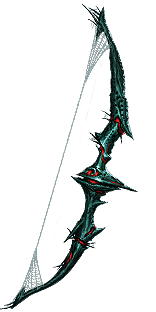 Doomfletch's Prism.
FAQ
What map mods do you need to avoid?
The only map mod that absolutely must be avoided is elemental reflect. No leech should usually be avoided as well, unless you happen to have a bit of mana gained on hit on jewelry somewhere.
What are the best anointments for this build?
Any critical strike multiplier nodes is powerful, as well as Tenacity, Lust for Carnage, and Divine Judgement. If you need additional resistances, Diamond Skin offers the best bang for your buck, with a whopping 12% elemental resistances, as well as a bit of movement speed, which is always welcome.