Storm Burst Trickster Build Guide (PoE Delirium 3.10)
Guide Format
This build guide is split over multiple pages, both to prevent it from getting too long, as well as to help you better find the information you are looking for. In addition to the current page, which presents general information about the build and also contains a Leveling and FAQ section, we have the following pages:
Introduction
The rework of
Storm Burst in patch 3.6 made the skill much more useful and easy to scale than before. Storm Burst gains charges as you channel, the maximum number of charges depends on your cast speed and skill effect duration.
The Trickster ascendancy class has good synergy with Storm Burst, simply because Harness the Void and Swift Killer bring so much offensive power to the build. Essentially with this build we aim to scale the base damage of the skill, while also maintaining decent critical strike chance. After that we focus on gaining great amounts of extra damage via flasks and Harness the Void. The Storm Burst Trickster is a powerful spell-based caster that has good mobility, decent clear speed, great single target damage potential and a respectable life pool.
Build Summary
The character can easily be played on a budget. Simple things like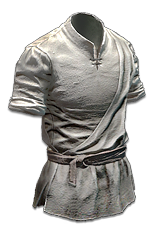 Tabula Rasa can carry you all the way to red maps. Later when you have the currency to invest, we recommend acquiring The Eternity Shroud, this chest will provide a great amount of chaos damage as long as you have Shaper-based items equipped. When all your items are Shaper bases you will also ignore enemies' Chaos Resistances, which is very powerful when you consider how much chaos damage you will be doing via Harness the Void, The Eternity Shroud,

Sin's Rebirth and other sources.
The build can also be played low-life with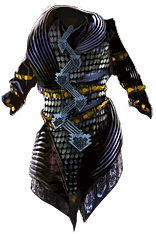 Shavronne's Wrappings; Pain Attunement will provide a lot of spell damage and your energy shield sustain will be very good with the new Energy Shield leech passive nodes.
Pros & Cons
Pros
+ Hardcore viable
+ Great single target damage potential
+ Great range, can off-screen immobile monsters
Cons
- Can get quite expensive late game when you aim to fully gear with best in slot items
- Cannot do elemental reflect areas
Playstyle
Offensively, holding down
Storm Burst for a second or less will be enough to kill most monster packs. You should have a good up time on your flasks and Frenzy/Power charges.

Flame Dash will allow you to move around quickly when needed, the great amounts of cast speed you achieve make this skill feel very good.
Defensively, the build has a few layers of defence that make you take less damage.

Arctic Armour reduces incoming Physical and Fire damage. Ghost Shrouds from the Trickster ascendancy provide additional damage mitigation. Passive nodes like Singular Focus will keep you safe while channelling. The build easily achieves over 6k effective life pool.
For Playstyle, you should stay aggressive for the most part. Although you cannot freeze enemies due to the fact you are using

Elemental Focus Support, your hits are doing enough damage to stun-lock most enemies. Moving around and clearing fast will guarantee good uptime on Power and Frenzy charges via the Swift Killer ascendancy. Before tough bosses, you can build up charges just by channelling the skill instead. You do not need to get next to mobs, so keep your distance whenever possible. Channelling around a second will guarantee you get the buff from Infused Channelling Support gem.
Useful tip: You can kill Proximity Shield monsters instantly by channelling your skill out of the bubble and then instantly Flame Dashing into the shield; the explosions from Storm Burst will deal damage right after you've teleported and the Proximity Shield mob will die. You can deal with Porcupines by using Wave of Conviction totems as a meat-shield.
Passive Tree
This is the endgame passive skill tree for the build.
For more information, be sure to check out the passive skill tree page.
Ascendancy, Bandits, and Pantheons
Our Ascendancy, Bandit, and Pantheon Power page goes into detail about all the choices you need to make in these regards.
Gems
We go over all of the gem links this build uses in the end-game on our Gem Link page.
Gear Summary / TL;DR
These items provide a good balance between offense and defense and are enough to deal with the endgame, although there is definitely a room for improvement. Please ensure you read the Gear, Jewels and Flasks page in its entirety.
| | |
| --- | --- |
| Item Slot | Item Name |
| Head | Rare Shaper-based Helmet |
| Amulet | Rare Shaper-based Amulet |
| Chest | The Eternity Shroud |
| Gloves | Rare Shaper-based Gloves |
| Boots | Rare Shaper-based Boots |
| Belt | Rare Shaper-based Belt |
| Rings | Rare Shaper-based Rings |
| Weapon | Rare Shaper-based One-hand |
| Shield | Rare Shaper-based Shield |
Leveling
As a reminder, we have several guides to help you level up a character.
Storm Burst is a great leveling skill and you can start using it since level 12.
Leveling Trees
This is what your passive tree should look like around 70 points in, this is one of the few builds where we recommend speccing into Critical Strikes early on, simply because if you dual wield two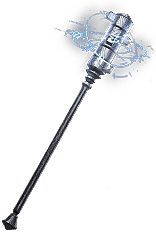 Axiom Perpetuum you can achieve high Critical Chance early on with low investment.
Useful Leveling Unique Items
As you begin a new character, there are few unique items that can boost your power exponentially.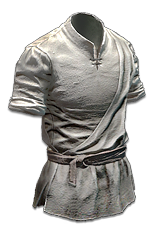 Tabula Rasa allows you to have a 6-Linked skill as early as you get the gems.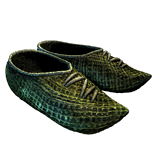 Wanderlust gives a decent movement speed, which will make your leveling that much more efficient.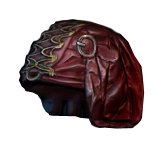 Goldrim provides a lot of elemental resistances, this will let you worry less about gearing when approaching certain Act encounters. Two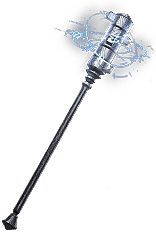 Axiom Perpetuum will allow you to build around critical strikes from early on, which will make your content progress that much easier.
If you are a new player (or if this is your first character for the league), then note that obtaining these items will be very difficult, if not impossible. They are rare drops, which you can otherwise only acquire if you have saved up currency, so do not focus on them too much, and instead simply look for items that match the affix priorities listed in the gearing section above.
Gem Progression
Using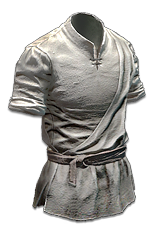 Tabula Rasa will allow you to have 6-Link gem setups early on, which is why we show such examples below. If you cannot get Tabula Rasa (or another item with a 6-Link), then simply prioritize the first gems in each link provided below.
In order to acquire gems that are not available to your class as a quest reward, simply ask a friend to buy them off vendors for you, or buy them yourself from Sioasa in The Library in Act III Library.
From level 1, you should use the following link.
Explosive Trap
Lesser Poison Support
At level 8, your

Explosive Trap should look like this.
Explosive Trap
Multiple Traps Support
Added Fire Damage Support
At level 10, you should add

Flame Dash for additional mobility.
At level 12, you should drop the

Explosive Trap link and start using your signature skill,
Storm Burst.
At level 16, you should add

Arctic Armour and the following Wave of Conviction gem setup.
w Wave of Conviction
Spell Totem Support
By level 18, your gem link should look like this.
Storm Burst
Wave of Conviction
Wave of Conviction
Spell Totem Support
Physical to Lightning Support
At level 24, you should add Zealotry for additional damage.
At level 34, you should add

Summon Lightning Golem.
FAQ
Why do you choose Trickster over Inquisitor, Occultist or any other ascendancy class?
The Trickster is an ascendancy class that has very good balance between offence and defence, it also allows you to have very good clear speed, while also maintaining insane endgame single target potential. It is also a more budget-friendly compared to other ascendancy classes in most cases.
What map mods does the build struggle with?
Elemental reflect is impossible to do. No regeneration maps are tough, but doable if you manage to get the Mana cost of
Storm Burst to via crafts on rings and amulet.
Conclusion
The Storm Burst Trickster is a very solid build choice for every player that prefers the powerful channelling spell caster.