Essence Drain/Contagion and Blight Trickster Passive Tree and Gem Links
Passive Skill Tree
This is our Level 98 Passive Skill Tree.

You will want to acquire Method to the Madness and Blood Siphon immediately. Grab the Chaos notables Growth and Decay and Atrophy early before you start migrating across the tree towards the Witch starting area. The minor 10% Area of Effect nodes are actually very helpful while leveling, and Cruel Preparation and Corruption should be your next targets.
From here, you can essentially go wherever you need. The Templar starting area's Discipline and Training notable is quite helpful for staying healthy, and the Alchemist flask nodes are heavily underrated — you will want this notable once you are using a full suite of utility flasks and entering Maps and Eternal Labyrinth. The

Spreading Rot Jewel should be picked up and socketed as soon as possible, adding a gross amount of damage to your single target as well as your AoE burst when

Vaal Blight is activated. We recommend socketing it in the Jewel socket directly above and to the left of the Shadow starting wheel, pictured below:
You can starting picking up the Purity of Flesh and Devotion Life notables a little later — we opted to grab them around the late 80's and early 90's, since there is a fair amount of "useless" +10 stat nodes that lead up to them, which makes them of relatively lower impact early. In particular, Devotion is not really worth picking up until you have a worthy Jewel to socket in the Jewel socket along the way.
If you do not have or are not using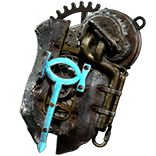 Zeel's Amplifier, the 10% Area of Effect nodes in the Amplify notable wheel can make the build a lot more comfortable to play with, although they do not directly increase

Essence Drain's damage. We opted to use all three of these nodes until we had enough points to reach Devotion, since the +10 attribute points do nothing for the build, then respecced out of them when we had enough points to reach the Devotion notable without delay.
The skill tree is quite flexible in terms of ordering of investment; if you have amazing Jewels, the sockets can be invested in earlier. In most cases, however, these will be among your last pickups and are used as the "icing on the cake", as it were. Any nodes that affect Maximum Energy Shield, such as Sanctify or Arcane Focus, should not be acquired until you get the large Energy Shield boost from Merciless Labyrinth_ from the Escape Artist keystone. Arcane Focus, in particular, is not worth picking up if you are using a very low Evasion chest.
Gems

Essence Drain forms the bulk of our damage, and is the gem that we keep in our 6-Link. It is relatively inflexible in what it can be supported by, as Damage over Time (DoT) can only be scaled by a few gems, as can Chaos damage.

Contagion has its own 4-Link, as does

Vaal Blight, which helps maximize the strengths of these skills, while minimizing any baseline deficiencies they have.
Since we do not have any need to use Mind Over Matter, we can run several auras. Our preference is to use

Malevolence to increase our Skill Effect Duration and Damage over Time.

Flesh and Stone is a new aura, but a very potent one — we always stay in Sand Stance while using it, which helps mitigate damage from afar while permanently applying

Blind Support to nearby enemies. This adds a huge amount of survivability that is not to be understated.

Despair is manually applied to increase damage to tanky targets when appropriate.

Flame Dash is or mobility skill of choice, and is a far stronger choice than ever before with the movement skill changes in Legion.

Arcane Surge Support is linked to give us a near-permanent buff when we are clearing properly. Finally, a classic

Cast when Damage Taken Support link is incorporated to help us apply a defensive curse (our pick is

Temporal Chains) and reduce damage taken via

Immortal Call.
Decay Support can be used in place of

Empower Support, however, it is only marginally better than a Level 2 Empower and categorically worse than Level 3.

Empower Support should be acquired and implemented as soon as possible, and leveling it yourself does not take as long as many might think.
In order of priority:
With

Contagion's area scaling per level being removed you will want to use two area increasing supports to maximize spread potential.

Faster Casting Support can also be used in place of either

Increased Area of Effect Support or

Efficacy Support to help you make your

Essence Drain +

Contagion combo as smooth as possible.

Blight is fine on its own, however, you will want to implement

Vaal Blight as soon as you can acquire it. It is especially useful for dealing with monolith rare mobs, as they are prone to being in large groups. Combined with

Spreading Rot, the ability to apply several stacks of

Blight as well as

Withered stacks in a large AoE is invaluable for melting them as quickly as possible. It also has great synergy with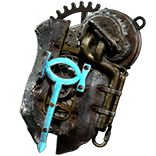 Zeel's Amplifier and can have an absolutely massive area of effect at certain moments.

Infused Channelling Support is far and away the best overall option and exceptional for single target. Quality on this gem is quite useful for bossing as it reduces the amount of time you need to channel to acquire the Infusion buff significantly. Even if you do not have the Infusion buff this gem still offers the highest damage in all situations.
Feel free to adjust the levels of these gems to your liking for frequency of triggers or effectiveness of gems.
Flame Dash
Arcane Surge Support (Level 2)
Faster Casting Support
Auras and Despair 3-Link

Despair can be swapped for another skill of choice, such as

Vaal Grace, if you are opting to use

Witchfire Brew. These gems do not need to be linked.
Malevolence
Despair
Flesh and Stone