Dominating Blow Guardian PoB, Passive Skill Tree & Gem Links
IMPORTANT

PoB

NOTES

The PoB community fork created by Localidentity is the only version being kept up to date, so make sure you have the correct version: PoB Community Fork.
END

GAME

PoB &

PASSIVE

SKILL

TREE

This build is extremely straightforward tree-wise. Budget-friendly versions include 1 Cluster Jewel; due to how volatile they are in terms of crafting difficulty and due to how expensive they can be, we're only showing the build using a really bad and cheap one which still brings a lot of power to the build. If you're looking for that super juiced-up approach, I'd recommend checking out this High Budget PoB.

Here is the Low Budget PoB, and for a quick glance over the finished skill tree for this version, check out this link.

Once the skill-tree is finished, just focus entirely on more jewel sockets.
LEVELING
PROGRESSION
Depending on if you're playing Hardcore or Softcore, you will have to adjust your routing based on how good the gear you find is. An example is that if you have lots of Life & Resistance from drops you get during the Acts, you can focus on taking the damage-providing nodes over the defensive ones and vice versa. The links below are trees that should fit in almost any situation no matter the drop RNG.
LEVELING

GEMS

&

LINKS

You can level with

Dominating Blow as soon as you get access to the gem; the problem though is that you need to reach level 28 for that. So until then, you can always level with the recommended approach which is using

Smite as your main source of damage. Now, this works very well to use up to level 65-70 with some tweaks to the tree during the leveling progress, however I would personally switch to Dominating Blow at level 28 since it's just so much more fun. The following links should be used, with the gems listed in order of importance:
You should also pick up

Raise Zombie, as we will be enabling this between level 4-8 depending on if your sockets and colors allows it. The reason we are waiting for this is because at level 4 you gain access to the

Summon Holy Relic, which helps sustain the survival of your zombies. The links for them are, in order of importance:
This goes all the way to level 16-18, where you get a few other additions to your army: firstly we change the Added Fire for

Melee Physical Damage Support in the Zombie set-up and we add

Herald of Purity. The links now should be, in order of importance:
At this point you will be steamrolling the content and at level 28 you can change Smite for Dominating Blow if you so wish and the links should look like this:
If you have a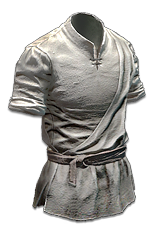 Tabula Rasa, the remaining 2 links while leveling should be:
Ruthless Support
Maim Support
Do note that both the DB & HoP set-ups are using Melee Splash or Ancestral Call, and that can be changed for either Added Fire Damage or Melee Physical Damage for increased single target damage if you feel that you need it for bosses during the acts.
AMULET
ANOINTMENT
In my opinion, there's only 1 Notable worth anointing for this build and that is Ravenous Horde, which requires 1x

Verdant Oil & 2x

Opalescent Oils. I really don't see why I would bother using Oils for any other node, and I would only bother putting this on an amulet I know I won't be changing for some time.
END
GAME
GEM
LINKS
6-Link Dominating Blow
Despite the inherited splash provided by melee reworks back in Legion league, I still strongly advise for the use of Melee Splash when clearing, but it is a matter of personal preference.
It's important to note that I would strongly suggest switching Multistrike for

Melee Splash Support to enhance the clearing.
3-Link Mobility + Enduring Cry
Quick mobility with several charges & generation of Endurance charges thanks to the Enduring Cry for that extra damage mitigation.
Dash
Second Wind Support
Enduring Cry
3-Link "Trigger"
The following link provides cursing enemies and corpse generation for the buff coming from our Offering ability. For the low budget approach, you would want any cheap weapon granting minion damage such as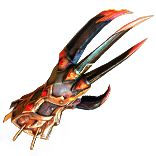 The Scourge or any Rare granting + Level of gems to your minions or Increased Minion damage. If you do use a Rare weapon, you should look for one with an open suffix modifier so that you may craft "Trigger socketed spells when you use a skill", as this helps automate the curses and buff you provide to your minions.
Flesh Offering
Desecrate
Punishment
4-Link Herald of Purity
This 4-link is strictly designed to make your

Herald of Purity minions deal more damage and increase clear speed efficiency.
Do note that the Multistrike can easily be changed to a

Melee Physical Damage Support for increased single target damage output if you feel the need for it.
Auras, Utility & Golem
, and provide lots of juicy power for the build. Skitterbots make enemies chilled and shocked, making them take a significant increased amount of damage. Carrion Golem gives all your other minions more Physical Damage, and the Dread Banner grants increased Impale chance to further scale your damage output.
4-Link Utility Minions
The

Animate Guardian &

Raise Spectre utility minions are the last ones used for this build. For an in-depth Animate Guardian guide for both gearing choices and the complex mechanics it brings to the table, I would strongly recommend watching this guide.
When it comes to the spectres, we are once again going with Charge-generating apes to provide Frenzy Charges to our army. Linking them with Blood Magic makes them cast their spell more often, which helps ramp up the charges for your minions faster. The minion you want to summon are the Carnage Chieftains, which can be found in Ashen Fields Act 7.