Poison Scourge Arrow Pathfinder Build Guide (PoE Harvest 3.11)
Guide Format
This build guide is split over multiple pages, both to prevent it from getting too long, as well as to help you better find the information you are looking for. In addition to the current page, which presents general information about the build and also contains a Leveling and FAQ section, we have the following pages:
Introduction
The Poison Scourge Arrow Pathfinder is a Bow type of character that heavily specialises in dealing tons of Chaos damage, which Poisons the enemies.

Scourge Arrow is a Bow channelling skill that deals an initial hit and leaves spores on the ground, which explode after a very short duration, releasing many secondary projectiles; the skill has 5 stages and deals 150% more damage with Ailments per stage, which makes it very worth it to fully cast the skill against powerful enemies. Essentially, with a single channel of the skill, you can Poison multiple times, which is great for the build's main idea.
The Pathfinder ascendancy class greatly synergizes with everything for a couple of reasons. Since we decide to go non-Crit, it is definitely better than Assassin. We gain the ability to proliferate Poisons when enemies die, and we have 40% chance to deal 100% more Poison damage when under the effect of flasks, which is also huge damage gain. Master Toxicist also provides a great amount of extra Chaos damage to attacks and allows us to convert more Physical to Chaos.
Build Summary
The build can be started without any items and is an amazing league-starter. Overall, with very little gear you can achieve great amounts of damage with very respectable survivability.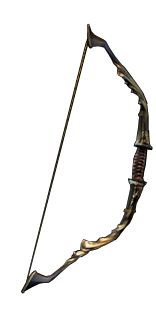 Darkscorn became a very powerful Poison Bow after its buff, but ideally we have the option to craft a Physical Bow with

Corroded Fossils. Our main goal is to have decent pDPS on the Bow along with the "% chance for Poisons inflicted with this Weapon to deal 100% more Damage" mod.
Pros & Cons
Pros
+ Hardcore viable
+ Can be played on a budget
+ Great at both clearing and boss fights
+ The build is unaffected by any type of Reflected damage
Cons
- Playing a Poison build means the front-end damage is low
Playstyle
Offensively, channelling a

Scourge Arrow to 5 stages will be enough to clear a screen of monsters; the skill has an amazing synergy with

Mirage Archer Support, which will clear packs of monsters by itself sometimes.

Blood Rage should be active all the time for the additional Attack Speed and Frenzy charge generation.
Defensively, this is a character that heavily relies on Chance to Evade and Dodge Attacks (and Dodge Spell Hits via Phase Acrobatics). Due to how strong Pathfinder's flasks are in general, and having in mind that we pick a lot of flask effect on the passive tree, makes a combination of utility flasks like

Stibnite Flask and
Jade Flask very strong defensively, since you gain Evasion rating in the ten-thousands. The build also achieves a pretty respectable amount of Life on the passive skill tree.

Steelskin can be used in order to prevent some incoming damage.
For Playstyle, you need to keep in mind that your Mirage Archer channels his Scourge Arrow as much as you did, so sometimes when clearing trash you can clear with 3 stages in order for his hit to be faster too; against tough bosses stack it to 5 so the Mirage Archer hits harder (but slower) too. Overall, the character is very mobile and feels great to play. You have

Blink Arrow to move around and whenever it is on cooldown

Dash is always at your disposal when you need to dodge lethal game mechanics or jump over map terrain.
Passive tree
This is what the endgame passive skill tree looks like.
For more information, be sure to check out the passive skill tree page.
Ascendancy, Bandits, and Pantheons
Our Ascendancy, Bandit, and Pantheon Power page goes into detail about all the choices you need to make in these regards.
Gems
We go over all of the gem links this build uses in the end-game on our Gem Link page.
Gear Summary / TL;DR
These items provide a good balance between offense and defense and are enough to deal with the endgame, although there is definitely a room for improvement. Please ensure you read the Gear, Jewels and Flasks page in its entirety.
Leveling
As a reminder, we have several guides to help you level up a character.
You can level the character with its signature skill since level 28, until then you can use skills like

Ice Shot and

Rain of Arrows.
Leveling Trees
This is what your passive tree should look like around level 60.
Useful Leveling Unique Items
As you begin a new character there are few unique items that can boost your power exponentially.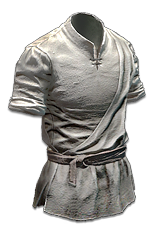 Tabula Rasa allows you to have a 6-Linked skill as early as you get the gems.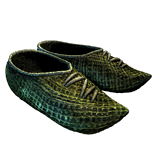 Wanderlust gives a decent movement speed, which will make your leveling that much more efficient.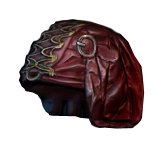 Goldrim provides a lot of elemental resistances, this will let you worry less about gearing when approaching certain Act encounters.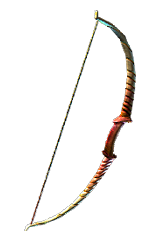 Quill Rain and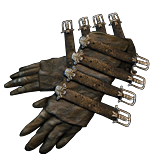 Ondar's Clasp will help out with the damage early on.
Gem Progression
Using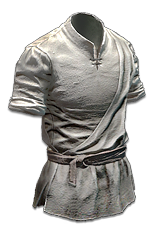 Tabula Rasa will allow you to have 6-Link gem setups early on, which is why we show such examples below. If you cannot get Tabula Rasa (or another item with a 6-Link), then simply prioritize the first gems in each link provided below.
In order to acquire gems that are not available to your class as a quest reward, simply ask a friend to buy them off vendors for you, or buy them yourself from Sioasa in The Library in Act III Library.
From level 1, you should use the following link.
Ice Shot
Pierce Support
Onslaught Support
At level 4, you should add

Steelskin,

War Banner and

Dash.
At level 8, your

Ice Shot link should look like this.
At level 10, you should add

Blink Arrow, which will help out with mobility.
At level 12, you should replace

Ice Shot with

Rain of Arrows. Use the following link.
At level 18, add

Herald of Agony in order to improve single target damage.
Finally, at level 28 you can replace

Rain of Arrows with your signature skill,

Scourge Arrow.
By level 38 your

Scourge Arrow should look like this.
FAQ
The build has little upfront damage, since you cannot rely mainly on leech, where does the sustain come from?
Combining Acrobatics and Phase Acrobatics will keep you very safe. Make sure to keep your distance and whenever you get hit just escape with

Blink Arrow or

Dash. Having good uptime on your utility flasks can also save your life so use them wisely.
Why would I choose to play a Poison build? It is generally slower than most instant damage builds.
While this might be true here are few reasons that Poison builds are better than the instant damage builds. Instant damage builds rely on meeting weaker foes and killing them with single strike, they tend to lack on single target damage more than the Poison-stacking builds. With the

Scourge Arrow Pathfinder you also make a great use of

Herald of Agony, which in many cases removes the clear speed problem. The build remains extremely strong in single target encounters with all the Poison stacks and the bonus damage from the Agony Crawler.
What anointment to go for?
Both Dirty Techniques and Corruption are great anointments.
Conclusion
The Scourge Arrow & Herald of Agony Pathfinder is Poison-based Bow character that excels at dealing tons of Chaos damage and melting endgame bosses. The build does not require any initial currency investments but has the room for improvement when it comes to the late game.