Molten Strike Juggernaut Build Guide (PoE Harvest 3.11)
Guide Format
This build guide is split over multiple pages, both to prevent it from getting too long, as well as to help you better find the information you are looking for. In addition to the current page, which presents general information about the build and also contains a Leveling and FAQ section, we have the following pages:
Introduction
With the recent changes to stack-stick weapons in 3.5 Betrayal many melee skills lost a lot of raw power.

Molten Strike remained a very solid choice though. The Juggernaut ascendancy class can accumulate extreme amounts of damage mitigation, partially because our weapons of choice are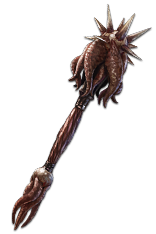 Nebuloch, which have great synergy with the Endurance charge stacking we are aiming to achieve. When properly geared, the build can achieve 90% physical damage mitigation and 80% elemental damage mitigation, at the very least. You also get 12% chaos resistance per Endurance charge due to the fact you are combining two Nebuloch maces with the Unrelenting ascendancy node. To mitigate the fire degeneration effect from Nebuloch weapons, the build can achieve over 1500 life regeneration per second.
Build Summary
The Molten Strike Juggernaut can be very expensive when you aim to have best in slot items, although it can also be played on a budget. To mitigate the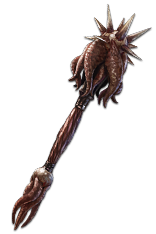 Nebuloch degeneration effect you will ideally want two

Kaom's Way, which can be couple of

Exalted Orbs each.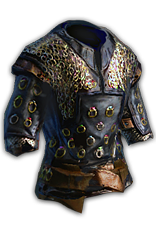 Loreweave is the best in slot chest, simply because the build has capped physical mitigation and your only problem is the elemental damage you might take. The way you scale

Molten Strikes damage is by adding additional projectiles. This is achieved by acquiring a

Dying Sun and a Helmet, which is enchanted with "Molten Strike fires 2 additional projectiles". If you plan to play on a budget, you will probably not have the currency to spend on all the items mentioned above, in that case you should buy a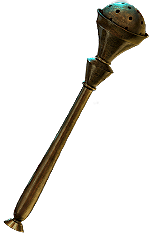 Brutus' Lead Sprinkler, this mace will allow you to farm the currency you need for better items.
Pros & Cons
Pros
+ Hardcore viable
+ Extreme damage mitigation
+ Very high single target damage output
+ Great endgame potential
Cons
- Average clear speed
- Cannot run certain map mods
- Can be very expensive
Playstyle
Offensively, the Molten Strike Juggernaut is not afraid to jump into packs of monsters and destroy them. One or two hits with

Molten Strike will be enough to kill everything in your reach.

Ancestral Protector and

War Banner can be utilized when encountering tougher enemies.

Leap Slam is the build's mobility skill, which will be used all the time.
Defensively, all the stacked damage mitigation will make you feel invincible, except for the one-shot mechanics everyone has to dodge. The very high maximum resistances combined with all the three utility flasks for additional elemental damage mitigation will keep you safe from incoming elemental damage, while more than 30k armour will take care of the physical hits.
For Playstyle, in every zone you just entered, the first thing you have to do is make sure you reached maximum Endurance charges as soon as possible. Go slow on the first pack of monsters, once you have done that, you can activate

Blood Rage and become aggressive.You should be using

Leap Slam all the time in order to move around as quickly as possible.
Passive Tree
The endgame passive skill tree should look like this.
For more information, be sure to check out the passive skill tree page.
Ascendancy, Bandits, and Pantheons
Our Ascendancy, Bandit, and Pantheon Power page goes into detail about all the choices you need to make in these regards.
Gems
We go over all of the gem links this build uses in the end-game on our Gem Link page.
Gear Summary / TL;DR
These items provide a good balance between offense and defense and are enough to deal with the endgame, although there is definitely a room for improvement. Please ensure you read the Gear, Jewels and Flasks page in its entirety.
Leveling
As a reminder, we have several guides to help you level up a character.
The Molten Strike Juggernaut can be leveled with its signature skill since level 1. If you have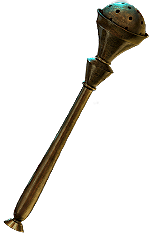 Brutus' Lead Sprinkler and a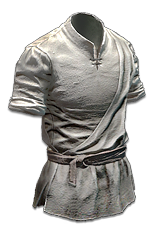 Tabula Rasa this can be one of the easiest characters you have leveled.
Leveling Trees
Here is an example of the early skill tree. Pick up the Jewel socket as soon as possible so you can socket in your threshold Jewel, which will make

Molten Strike that much stronger. Then go for Iron Grip and Point Blank, these two keystone notables will immensely increase your damage.
Note: For endgame passive skill tree, please refer to the passive tree section.
Useful Leveling Uniques
As you begin a new character there are few unique items that can boost your power exponentially.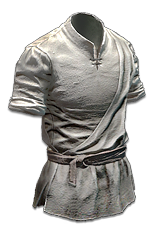 Tabula Rasa allows you to have a 6-Linked skill as early as you get the gems.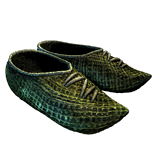 Wanderlust gives a decent movement speed, which will make your leveling that much more efficient.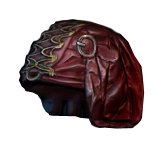 Goldrim provides a lot of elemental resistances, this will let you worry less about gearing when approaching certain Act encounters. Dual-wielding two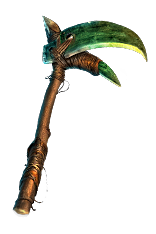 The Screaming Eagle axes will carry you up to level 28, when you can equip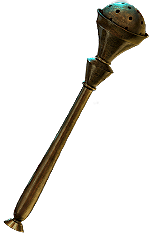 Brutus' Lead Sprinkler.
Gem Progression
Using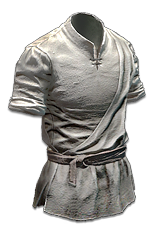 Tabula Rasa will allow you to have 6-Link gem setups early on, which is why we show such examples below. If you cannot get Tabula Rasa (or another item with a 6-Link), then simply prioritize the first gems in each link provided below.
In order to acquire gems that are not available to your class as a quest reward, simply ask a friend to buy them off vendors for you, or buy them yourself from Sioasa in The Library in Act III Library.
From level 1, you should use the following link.
Molten Strike
Onslaught Support
At level 4, you should add

Ancestral Protector for additional single target damage. At this point your

Molten Strike link should look like this.
At level 10, add

Leap Slam for additional mobility.
At level 16, add

Herald of Ash for additional damage.

Ancestral Cry is the Warcry you should start using all the time at this point.
By level 18, your

Molten Strike link should look like this.
At level 24, you should add

Anger for additional damage.
Once you have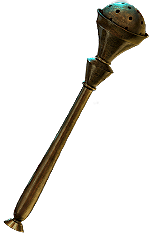 Brutus' Lead Sprinkler equipped and you ascend into Unflinching, you can replace

Melee Physical Damage Support with

Endurance Charge on Melee Stun Support or

Greater Multiple Projectiles Support at level 38.
FAQ
I cannot sustain the burn from two Nebuloch maces since I do not have the rings yet, but the damage with Brutus' Lead Sprinkler sucks for maps, what should I do?
If you cannot sustain the degeneration effect you can use only one Nebuloch and a shield until you acquire

Kaom's Way. Use a rare shield with life and resistances.
Why do you not recommend Multistrike?

Multistrike Support is a great support gem, which can be used in a clearing gem setup. When it comes to single target you will encounter one problem, only the first attack from the Multistrike sequence can proc Elemental Overload, which means if you are unlucky with Critical Strikes you will have very poor Elemental Overload uptime on bosses.
What anoint should we go for?
Divine Judgement is a solid damage boost. If you are not using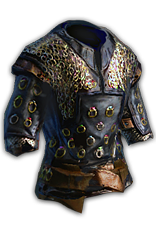 Loreweave you can also go for Anointed Flesh.
Conclusion
The Molten Strike Juggernaut is a top-tier endgame boss killer. There are very few other builds that can achieve this amount of damage mitigation while also having the damage to bring down the toughest bosses the game has to offer.