Toxic Rain DoT Trickster - All Content - Build Guide (PoE Ultimatum 3.14)
Ultimatum League Updates
So Ultimatum League brought a very significant nerf to

Toxic Rains mechanics. However, the skill remains one of the most potent ones in the game. Sadly, the way we tackled it, through optimizing Area of Effect for maximal overlaps is no longer available. Therefore, we've swapped Cluster Jewels for more straight up damage.
Other than that, Veiled modifiers have been made more powerful. This means that for this build, the highest tier – Total Mana Cost of Skills is no longer available on the crafting bench and will need to be unveiled on to an item. Through using Mana Catalysts, we can effectively still get the reduction down as much as necessary which ends up making the build just a tad pricier (Life/Mana Catalysts are usually about 60c per item so this adds a 200c cost to optimize your mana pool) but I expect the build to be manageable with just the T2 crafted modifier too although you might need to find 1 source of mana regeneration on your items.
After swapping Cluster Jewels & Mana Costs, the build still remains virtually unkillable whilst maintain incredible DPS, better clear speed than before and a better league start than before as you no longer _need* AoE to do damage.
Introduction
Since

Toxic Rain is one of the most popular builds both in league-starting and later environments, it is one of those guides that we felt could not be missing. Toxic Rain is an interesting skill gem and is able to be built around in multiple ways. This guide will focus on scaling the Damage over Time aspect of the gem, or the "pods" as people tend to call them. This means you have incredible Area of Effect and clear speed as a result, while maintaining boss damage that is capable of killing every boss in the game in under 30 seconds.
Mostly when a guide starts off like that, you end up with a build that has 3,000 Health and no underlying defensive mechanics, but this build is a Trickster and has a significant amount of investment in defenses, so even though you're able to clear fast, kill every boss in a fairly timely manner, you're still incredibly durable, and with the tremendous amount of recovery that Trickster provides, there are very few things that can effectively hurt or kill you.
Build Summary
Pros and Cons
Pros
+ Fast-paced build with extraordinary all-around skills
+ Capable of safely killing all the content in the game
+ Cheap to start with, scales very well
+ Hardcore and SSF-viable
Cons
– Requires some specific things to feel great
– Can get fairly expensive for the super late game gear
Map Modifiers to be Avoided
Unless you catalyze one of your rings, you will need some Mana regen, since your

Toxic Rain will cost 1 Mana. Until then, No Regen can be relatively annoying. Otherwise, no map mods are impossible for this build.
Echoes of the Atlas Expansion Updates
After having recently figured out that RemiCaster made a Toxic Rain Calculator, I've been using it to find optimal combinations between Area of Effect, Attack Speed and Skill Effect Duration. Sadly, this calculator taught me that, for my current iteration of the build,

Mirage Archer Support has become a DPS loss and emphasizes the importance of getting a Divergent Copy. Sadly, as of 3.14, the Area of Effect no longer helps Toxic Rain but given the work Remi has put in to put Toxic Rain on the map, I want to leave this reference here.
If you didn't have a Divergent Mirage Archer before, and you include one this time around, your Damage will end up being approximately the same. However, with a vanilla Mirage, the 3.13 Ritual Patch has nerfed Tricksters output with about 5%. Now, since Toxic Rain has an incredibly strong playstyle combined with a ridiculously easy to obtain set of gear, sticking around the 6 million DPS mark on a build like this is still very acceptable if not still too strong.
Sadly, the build hasn't only lost that little bit of damage, should you not be able to run the Divergent Mirage, but also took a fairly decent hit in survivability. Whereas the build before was incredibly tanky, it has lost about 12% of that tankiness due to the changes to Escape Artist and Ghost Dance. While the build gained a little bit of Damage Reduction (3% extra from Ghost Shrouds), it has lost a fair amount of Spell Dodge, which means the build will less likely get one-shot, but will get hit slightly less often, making you more reliant on dodging stuff and using flasks to keep your character safe.
Overall though, I think these Trickster nerfs were and Toxic Rain Trickster remains in its current state! Do not let these Patches persuade you to play something you initially would have liked less as, honestly, the build is .
Playstyle, Mechanics & Strengths
As mentioned beforehand,

Toxic Rain has different ways to be scaled and we chose the Damage over Time. So, the way Toxic Rain works is that it fires a number of arrows when it gets used. These arrows do "on hit" damage, which doesn't scale much with levels, but more so with added damage from gear, supports, and other such things. We do not scale the on-hit damage at all in this build. When the arrows land, they create "Pods" on the ground. These pods explode when they expire, dealing on-hit damage again, so that's useless for us. However, while they are on the ground, they deal Damage over Time, which is what we scale.
When talking about the pods, it is important (and mandatory for the skill to even work) to know that they can "shotgun", to use PoE's most favorite term. This means that overlapping pods deal overlapping amounts of damage. Therefore, it's optimal that we stack as many pods as possible. This means that duration is a stat we don't mind having, as it makes the pods explode more slowly, and thus deal their DoT longer. On top of that, Attack Speed is another stat we really enjoy, as it means more pods get created, which results in more overlapping pods and thus in more damage on your target!
Because of those mechanics, and us scaling Attack Speed, this build does not require an expensive +3 bow with additional modifiers that are incredibly hard to obtain! It uses a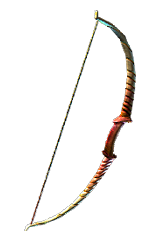 Quill Rain from start to finish! So, after looking for Attack Speed, Skill Effect Duration, and Damage over Time modifiers, all that's left for the build is defensive layers!
First of all, it picks up Phase Acrobatics, which combined with the Trickster Ascendancies, grants up to 50% Dodge and Spell Dodge. Additionally, through Ghost Shouds and Wind Dancer, we stack additional mitigation which leads to the build being very capable of taking a hit. Given that the build gets hit less often than regular builds, and whenever it does get hit recovers its Health pool rather swiftly through the Ghost Shrouds, which give you about 300 Energy Shield when you get hit, it provides a very enjoyable playstyle.
Passive Skill Tree, PoB, and Gem Links
You can find an optimized Path of Building here. Every build I release will use the community fork of Path of Building, which is maintained and updated in a much more regular fashion than the original one. You can find PoB's Fork, by LocalIdentity, here.
If you are not comfortable with Path of Building, we also have a PoePlanner for you. Do note that PoE Planner does not support Cluster Jewels and some specific unique jewels and it is highly recommended you install Path of Building to follow builds most optimally.
More information about the Passive Skill Tree, as well as all the Gem Links can be found on our dedicated page.
Ascendancy, Bandits, and Pantheons
Our Ascendancy, Bandit, and Pantheon Power page goes into detail about all the choices you need to make in these regards.
Gear Summary / TL;DR
A lot of this is explained more in depth in the Gear Page, however we will provide you with a basic idea of what gear you're looking for in this short summary.
Questions & Support
I made it a habit to check all comments in my guides on a daily basis. Obviously, there might be occurrences where getting a reply might take longer but I really do try to get back to you as soon as possible. I prefer you making remarks, suggestions or asking questions that way as it allows others to read through the comments, providing them with a potential answer to their question, without having to wait for me again. If I have somehow missed your question, you can try reaching me on our Discord.
If you enjoy my content to such an extent that you'd like to support me and my work, I have a Patreon you can check out. At no point should you feel pressured to contribute, but if you do, your support means more to me than you will ever imagine.
Leveling
Since we are very adamant about trying to give you a leveling experience that lies as close to your endgame playstyle as possible, we will be providing you a way to level up with

Toxic Rain. If you are looking for the most optimal way to level a character to maps, we refer you to the following guides.
In order to level this build as a

Toxic Rain build, you need to make your way to level 12 to be able to use the gem.
Getting to Brutus & Merveil
For starters, create a Shadow in whichever league you want to start.
You will want to start out by checking if you can find a Quiver from the vendor. Use the following setup to get to level 12 & Merveil:
Caustic Arrow
Pierce Support
After killing Brutus, you will be adding an

Void Manipulation Support to your

Caustic Arrow.
Level 12 and Onwards Setup
From level 12, after killing Merveil, you'll be given access to Toxic Rain. It is an exquisite leveling skill and will easily carry you through the leveling process.
Pick up a

Malevolence as soon as you can and a

Wither setup, like we explain in our gem section.