Toxic Rain Pathfinder Build Guide (PoE Blight 3.8)
Introduction

Toxic Rain has been a very strong bow skill since its release. It became even more powerful when people realized it is a great idea to use it with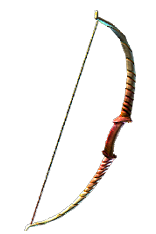 Quill Rain, although in 3.5 Betrayal league the bow is getting nerfed and is no longer the best choice for a build like this. Toxic Rain deals damage in two ways, first it deals initial damage via its initial hit, then it deals damage with the damage over time it leaves on the ground. In this regard the skill mechanic is similar to

Caustic Arrow. You can either scale the hit damage or the damage over time portion, or you can do both. Choosing the Pathfinder allows us to use all the initial hits in order to poison and scale our damage via initial hits and poison stacking, the damage over time from the skill is just an extra that gets scaled from certain support gems and passive skill tree nodes any ways. Stacking poisons allows us to use

Herald of Agony, which by the way has a great synergy with Panthfinder's Master Toxicist.
Build Summary
The build does not require particular item to be playable, and is a great choice for a league-starter. Progressing through Acts should be a breeze and gearing for maps should not be hard at all. Uniques like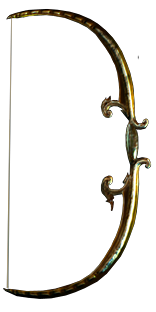 Lioneye's Glare are about couple of

Chaos Orbs at the start of a league, which is easily obtainable.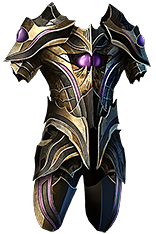 Cherrubim's Maleficence is also very cheap. In other slots you can just use some rare items to fill in resist gaps and gain life until you manage to acquire some stronger items mentioned in the Gear section.
Pros & Cons
Pros
+ Hardcore viable
+ Can be played on a budget
+ Great at both clearing and boss fights
+ Feels safe due to the fact it is a bow build and the

Toxic Rain slow effect
+ The build is unaffected by any type of reflected damage.
Cons
- Playing a poison build means the front-end damage is low, therefore it is hard to rely on leech effects
Playstyle
Offensively, simply keep your distance from monsters and drop

Toxic Rain a few times on the ground. Make sure to keep your

Blood Rage up. When encountering tougher enemies that are not very mobile just keep spaying them in order to keep up maximum amount of poisons applied, this will also empower you crawler from

Herald of Agony.

Despair curse is the best offensive curse for the build, it can either be applied manually by casting it, or just use

Witchfire Brew.

Spell Totem Support can be used in order to apply

Wither.
Defensively, Toxic Rain's slow is a very powerful defensive mechanic that should be played around. Having a good amount of evasion along with Acrobatics will let you evade and dodge big portion of the incoming damage. The hardest hitting thing you should be wary about is physical spells, simply because you cannot evade spells and you have little to no armour in order to mitigate the damage.
For Playstyle, focus on keeping your distance while shooting. The poison damage and poison proliferation via Master Toxicist should clear packs smoothly. Your agony crawler will help by a great deal against tougher single target encounters. As in every Pathfinder build, your flasks are very strong, make sure you have them up all the time while clearing and use them efficiently versus strong bosses.
Ascendancy, Passive Tree, Bandits and Pantheons
Ascendancy (Ranger – Pathfinder)
Nature's Reprisal
Master Toxicist
Nature's Boon
Nature's Adrenaline
Nature's Reprisal is the first choice, the increased damage and area of effect will help out a lot, the poison proliferation is great but becomes useful later in the game. Master Toxicist allows the poison stacking to begin, it also makes keeping up the crawler from Herald of Agony stronger at all times. Nature's Boon makes sustaining flasks easier and reduces elemental damage taken. Nature's Adrenaline provides additional movement and attack speed during flask effects.
Passive tree
Here is an endgame passive skill tree. Early on we should focus on Life, Poison and Damage Over Time with Bow skills. First head to the Duelist starting area while picking all the Life and bow nodes on the way. Then pick up Druidic Rite, Primal Spirit and head to Acrobatics.
Bandits
For this specific build we should *kill all bandits" in Act II.
Pantheons
Major: Soul of Solaris synergizes well with every Acrobatics/Evasion build. Other god powers can be chosen based on personal preference.
Minor: A lot of minor pantheons can be beneficial. Garukhan provides additional movement speed if you haven't been hit recently. Shakari helps dealing with poison and chaos damage over time. Ralakesh prevents you from dying to physical damage over time. Garukhan and Ralakesh will most likely be the more useful ones throughout the game.
Pantheon powers can be upgraded by using Divine Vessel in the Map Device while you are activating the particular Map that contains the boss you need. Once you've killed the boss and captured his soul, you need to deliver the vessel to Sin in Oriath.
Gems
The build's main skill is

Toxic Rain, which should be used in a 6-Link ideally.

Herald of Agony is used in order to improve the build's single target damage output. For mobility, you use

Blink Arrow.

Wither can be casted by a Totem in order to improve damage versus tougher enemies even further.
For all the gem links we provide below, keep in mind that we list the gems in order of priority (starting from the top left, going to the right on each row of the links), meaning that if you lack the required number of sockets to fit all the gems, the first ones to drop are the ones at the bottom (with the bottom right being the last). Also note that in-game, as long as the sockets are linked, it makes no difference at all what order the gems are placed in.
Toxic Rain (6-Link)
The build's damage is mainly back-ended, which means you rely on damage over time and poisons in order to kill enemies. One or two attacks with

Toxic Rain should be enough to deal with every pack of monsters. For single target, you can rely on the strong slow the skill applies and rain down chaos upon your enemies, while also keeping your character at a safe distance.
Herald of Agony (6-Link)

Herald of Agony is a great source of single target damage for the build. All the poisons that you apply will empower your agony crawler, which has an immense damage potential late game.
Blink Arrow (2-Link)

Blink Arrow is your main mobility skill. Even though it has a short cooldown it is very useful when you need to jump a screen away in a matter of a second.
Blink Arrow
Faster Attacks Support
Wither (4-Link)

Wither can add a huge chaos damage multiplier when stacked up to 15 stacks on an enemy.
Other gems

Summon Stone Golem can be used for the additional life regeneration it provides.
Vaal Clarity can be utilized if you have mana problems on single targets.

Steelskin should be used for additional damage mitigation.
Gearing
Capping your elemental resistances is essential and it should always be your top priority in any build; it should be the first thing you do when gearing up a character. Obtaining a 6-link, while very powerful and certainly recommended, can potentially be very expensive (requiring an average of 1500 Orbs of Fusing, obviously depending on your luck); as such, this should not really be a goal for you while gearing up, and you should instead settle for a 5-link until you have enough resources.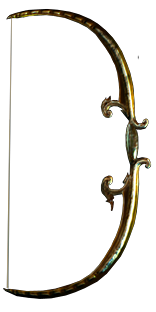 Lioneye's Glare is one of the first things you should aim to buy.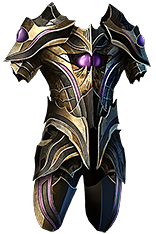 Cherrubim's Maleficence and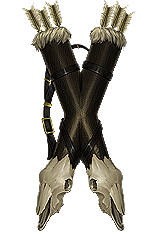 Maloney's Nightfall will improve the damage even further. Beyond that look for items with as much life as possible.
Helmet
Rare helmet is the best choice. Any

Toxic Rain helm enchant is useful, although the additional projectile is best. Look for a high evasion base like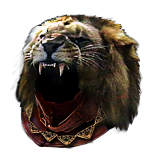 Lion Pelt. The Rare Affix priority is:
+#% total Elemental Resistances (until capped)
+# to maximum life (at least 80)
% Increased Maximum Life ( Pristine Fossil)
Body armour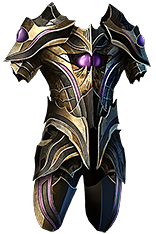 Cherrubim's Maleficence is the best in slot for the build due to the fact it provides a lot of chaos damage, decent life and evasion rating. Although it should be cheap and easy to obtain, prior to it you can use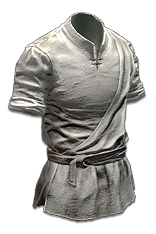 Tabula Rasa or any rare base.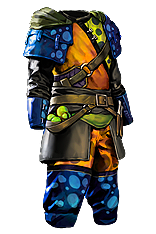 Dendrobate can also be considered, although it is hard to cap the required dexterity/intelligence and the chest provides no life. The Rare Affix priority is:
+#% total Elemental Resistances (until capped)
+# to maximum life (at least 100)
% Increased Maximum Life ( Pristine Fossil)
Gloves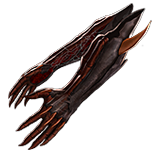 Fenumus' Weave is a great choice for the build, although it may be very hard to obtain and expensive. Instead you can just use a rare pair of well rolled gloves. The Rare Affix priority is:
+#% total Elemental Resistances (until capped)
+# to maximum life (at least 70)
% increasedAttack speed
Adds # to # Physical Damage to Attacks
Note: It is recommended to look for corrupted gloves with

Temporal Chains on hit.
Boots
No particular unique boots are best in slot for the build.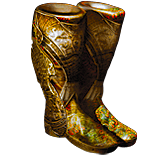 Atziri's Step can be considered a good unique option. Look for a well rolled rare boots with enchant for additional attack speed if you've killed recently. The Rare Affix priority is:
+#% total Elemental Resistances (until capped)
+# to maximum life (at least 70)
% increased Movement Speed
Belt
We need a rare belt, preferably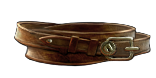 Leather Belt or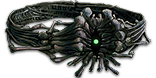 Stygian Vise. The Rare Affix priority is:
+#% total Elemental Resistances (until capped)
+# to maximum life (at least 80)
% increased Chaos Damage (a Aberrant Fossil)
Amulet
For the amulet slot we need a decently rolled one on which we can craft additional flat chaos damage via the master crafting. The Rare Affix priority is:
+#% total Elemental Resistances (until capped)
+# to maximum life (at least 60)
Adds # to # Physical Damage to Attacks
Rings
If you manage to get curse on hit gloves with

Temporal Chains and you run

Witchfire Brew you can use

Doedre's Damning in order to have both curses up at the same time. If that is not the case just look for rare rings with crafted flat amount of chaos damage, same as the amulet. The Rare Affix priority is:
+#% total Elemental Resistances (until capped)
+# to maximum life (at least 60)
Adds # to # Physical Damage to Attacks
% increased Chaos Damage (suffix, crafted via crafting bench)
Added Chaos damage to attacks (prefix, crafted via crafting bench)
Weapon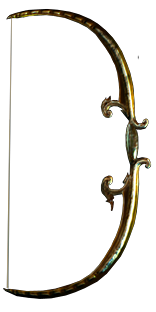 Lioneye's Glare is a very solid endgame choice. Prior to it you can use many unique bows like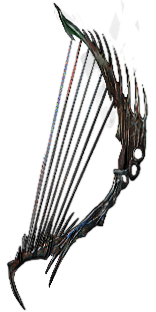 Death's Harp,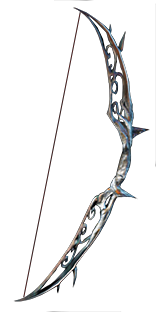 Infractem and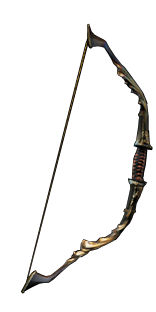 Darkscorn. Any rare bow with additional physical damage and decent attack speed works too.
Quiver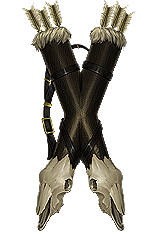 Maloney's Nightfall is the best quiver for the build. Prior to it use a quiver in order to cap resists, have life and maybe some physical damage. The Rare Affix priority is:
+#% total Elemental Resistances (until capped)
+# to maximum life (at least 80)
Adds # to # Physical Damage to Attacks
Flasks
Quicksilver flask of Adrenaline improves the speed of the build a lot. Silver flask provides Onslaught which is very handy, but can be dropped if you have an abyssal jewel for that purpose. Depending on personal preference you can run a Mana flask if you have mana problems, although this should not be the case.

Witchfire Brew provides a great amount of damage to the build.

Coralito's Signature can be used for the additional poison duration. Instant or 50% instant Life flask is mandatory for the build, it is recommended to have your bleed removal on it. Instead of the Silver and Mana flasks you can run any of the following utility flasks: Jade, Quartz, Basalt, Ruby, Sapphire and Topaz.
Jewels
There are no unique jewels required for the build. Look for well rolled regular and abyssal jewels.
Regular Jewel Affix Priority
% Increased Maximum life
% Increased Projectile damage
% Increased Poison Damage
% Increased Chaos damage
% Increased Physical damage
% Increased Attack speed/Attack speed with bows
Abyssal Jewel Affix Priority
# to Maximum life (at least 35)
Adds # to # Physical damage to Attacks
Adds # to # Physical damage to Attacks with Bows
Adds # to # Chaos damage to Attacks
Adds # to # Chaos damage to Attacks with Bows
% increased Attack speed
Leveling
As a reminder, we have several guides to help you level up a character.
You can level with

Toxic Rain as soon as you get it, the base damage of the skill and its slow make it a good leveling skill choice.
Leveling Trees
This is what your passive tree should look like around level 60.
Useful Leveling Unique Items
As you begin a new character there are few unique items that can boost your power exponentially.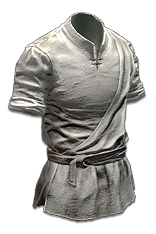 Tabula Rasa allows you to have a 6-Linked skill as early as you get the gems.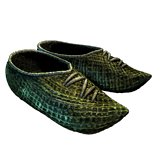 Wanderlust gives a decent movement speed, which will make your leveling that much more efficient.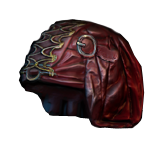 Goldrim provides a lot of elemental resistances, this will let you worry less about gearing when approaching certain Act encounters.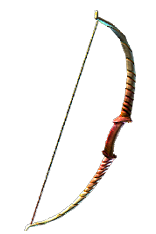 Quill Rain and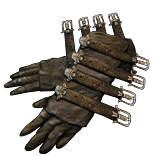 Ondar's Clasp will help out with the damage early on.
Gem Progression
Using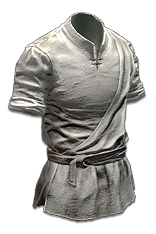 Tabula Rasa will allow you to have 6-Link gem setups early on, which is why we show such examples below. If you cannot get Tabula Rasa (or another item with a 6-Link), then simply prioritize the first gems in each link provided below.
In order to acquire gems that are not available to your class as a quest reward, simply ask a friend to buy them off vendors for you, or buy them yourself from Sioasa in The Library in Act III Library.
From level 1, you should use the following link.
Ice Shot
Pierce Support
Onslaught Support
At level 8, your

Ice Shot link should look like this.
At level 10, you should add

Blink Arrow, which will help out with mobility.
At level 12, you should replace

Ice Shot with

Toxic Rain. Use the following link.
At level 18, add

Herald of Agony in order to improve single target damage.
At this point your

Toxic Rain gem setup should look like this.
Finally, at level 31, you can transition to your optimal

Toxic Rain link.
FAQ
The build has little upfront damage, since you cannot rely mainly on leech, where does the sustain come from?
Combining Acrobatics and Phase Acrobatics with the very strong slow mechanic from

Toxic Rain will keep you very safe. Make sure to keep your distance and whenever you get hit just escape with

Blink Arrow, pop your Life flask and slow the enemy again.
Why would I choose to play a poison build? It is generally slower than most instant damage builds.
While this might be true here are few reasons that poison builds are better than the instant damage builds. Instant damage builds rely on meeting weaker foes and killing them with single strike, they tend to lack on single target damage more than the poison-stacking builds. With the

Toxic Rain Pathfinder you also make a great use of

Herald of Agony, which in many cases removes the clear speed problem. The build remains extremely strong in single target encounters with all the poison stacks and the bonus damage from the agony crawler.
Conclusion
Over the course of its lifetime

Toxic Rain proved to be a very strong bow skill. Even though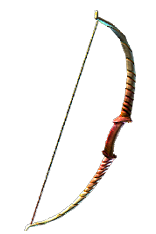 Quill Rain got nerfed, which affects most Toxic Rain builds, it is still a very strong and endgame viable skill. The build can deal with every endgame boss while also having great clear speed potential.