Soulrend Trickster Build Guide (PoE Blight 3.8)
About the Author
Furty has been playing Path of Exile since the release of the Onslaught League in 2013, and has a deep and diverse well of experience within the game. Equally comfortable playing on Hardcore, Softcore, and Solo-Self Found Leagues, recent ladder results include finishing at Rank 5 on the Legion SSF League playing

Essence Drain and the Betrayal League at Rank 186 playing

Elemental Hit. You can follow him on Twitter, or check out his occasional streams on Twitch.
Introduction

Soulrend is a relatively new skill, introduced to Path of Exile in Patch 3.6: Synthesis, and presents an exciting opportunity for players interested in playing a Chaos based build. It quickly became one of the staple builds in Synthesis as a strong all-rounder that could deal with practically any content without issues. In , Soulrend received some slight nerfs, although some of them were indirect, such as hits to the Trickster Ascendancy itself. Since then, the build has not changed much at all in in effectiveness and power, and remains an S-Tier staple that can approach any content comfortably.
This build is a quick mapper featuring strong defenses, with a safe playstyle that excels in Blight. The main idea behind this build is survival and comfort while maintaining a really high rate of experience per hour and safely pushing towards Level 100, all on a relatively cheap budget with lots of room to expand. Fortunately, this also makes it an excellent and formidable league starter, and a perfect choice for any new league.
Build Assessment
Pros
+ Viable in any league (SSF, Hardcore, Softcore)
+ Fast mapper
+ Chaos damage (Reflect Immunity)
+ 9000+ Effective health pool
+ Well rounded defenses (Mind over Matter, 5.5k+ Life, Trickster, 78% Maximum Resistances)
+ Amazing league starter
+ Great late-game potential
Cons
– Will not be able to Delve past ~500
– Single target damage does not scale as well as top-tier builds
Playstyle

Soulrend clears exceptionally quickly and safely even by itself, mowing down packs of monsters with ease. Get comfortable with how much damage the damage over time component is dealing, as you can usually fire off a single cast and move on while the mobs die in your wake. Use

Bane to apply your curses and another damage over time component to tougher opponents. For bosses, simply apply your curses, place your

Blight or

Wither totems, and then melt the boss with

Soulrend.
Passive Skill Tree
You can find our recommended Level 97 Passive Skill Tree here.
Mind Over Matter is a necessity if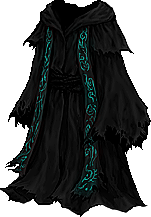 Cloak of Defiance is not being used by your character. All the nodes in the Shadow starting area are fantastic for this build, allowing us to get our feet under us very early and making the build a particularly sturdy one for leveling. Check out the leveling section later in the guide for more detailed information on the best trees and items for leveling this character.
There is some flexibility in how you spend your later points; we have opted to acquire the extra Frenzy Charge along with the nice Evasion Per Frenzy Charge node, which brings us to a total of 5 Frenzy charges, as well as some extra Mana and Jewels. We prefer this approach, as Jewels are a great way of continuing to scale our Chaos damage due to the lack of nodes on the tree.
Gems
Our main skill and gem used for clearing and bossing is

Soulrend, which has some inherent Energy Shield Leech. Get around the area quickly using

Shield Charge, which also serves as a means for keeping

Fortify Support active whenever necessary. For bosses or extremely tanky foes,

Wither will be used via

Spell Totem Support, and allow us to absolutely melt whatever stands in our way.

Flame Dash is also used as an alternative mobility skill due to its speed and flexibility, and it makes areas with many ledges or walls much less frustrating, such as the Labyrinth.

Empower Support (Level 4) can be one of the biggest damage boosters, replacing

Swift Affliction Support, however, this is very expensive and also depends greatly on your level of gear. For example, having all your other gems at Level 21 first is generally a more pressing upgrade. Check Path of Building for your Exile to receive more exact information.
Soulrend Optimization with Gem Swaps
These gem setups offer better overall damage but require gem swaps for bosses/single target, which some players find irritating. For single target, you will want to run:
For clearing, you will want to run this setup instead:

Bane is a fantastic skill for applying your curses.
Most players who have played curse builds have a preference of defensive curse between

Temporal Chains and

Enfeeble. Overall, we feel Enfeeble is the more versatile of the two, but Temporal Chains can be highly effective in certain situations. If you are only able to run a single curse (e.g. pre Whispers of Doom) then use

Controlled Destruction Support instead.
Blight Totems 4-Link
This link allows us to place totems that will cast

Blight on nearby targets, providing an enormous boost to damage output.
There is little point in placing your totems for general clearing, but they are a necessity for tougher opponents, such as Uber Elder.

Wither is a great alternative that is arguably a superior choice for bossing, but is not as effective all-round.
This link is mostly used for getting around in open spaces, and for maintaining

Fortify Support when necessary.

Culling Strike Support is underrated, and you should remember to abuse it on bosses when possible, instantly finishing it when it falls below 10%.
This is a standard link for most of our builds.
Cast when Damage Taken Support (Level 20)
Summon Chaos Golem / Immortal Call / Summon Stone Golem (your choice)
Your third gem is player's preference. We recommend:
If you are using Level 20

Cast when Damage Taken Support (for your golem level) and

Vaal Righteous Fire, be sure you . Form a 2-Link with

Cast when Damage Taken Support and the other gem, and leave

Vaal Righteous Fire unlinked. Alternatively, you can lower the level of your

Cast when Damage Taken Support so it does not trigger

Righteous Fire (even Level 19 will prevent this). This is recommended if you are using

Immortal Call instead of a golem, since you want a higher uptime on this anyways.
Vaal Skills 3-Link
This is a classic combination that greatly boosts survivability when correctly used.
Vaal Grace
Clarity
Vaal Haste

Malevolence is socketed in this ring.
Ascendancy, Bandits, and Pantheon
Ascendancy
Weave the Arcane
Swift Killer
Patient Reaper
Prolonged Pain
Additional Information
Trickster is a highly underrated Ascendancy with a huge amount of power, and it comes online very early in the leveling process without the need for end-game gear or Uber Labyrinth. It also allows for more flexible early gearing as it does not rely on Energy Shield as heavily and provides more clear speed and a better rounded defensive phalanx.
Weave the Arcane is an incredible node, and it should be the first pick for your Trickster. The free use of movement skills is really convenient for leveling, giving us a virtually permanent 20% Boost to Attack and Cast speed, both of which are valuable to our build (the Attack Speed boosts

Shield Charge speed). In the end-game the 6% damage reduction will be active most of the time, and the increased Mana pool results in more effective health due to Mind Over Matter.
Swift Killer is an easy second choice, granting permanent Frenzy/Power Charges for this build. This helps with movement speed around the area, making leveling even faster, as well adding a respectable injection of damage.
Patient Reaper is a massive node for this build, although it is not as effective until you are reaching the end-game, hence why we save it for our third pickup. Overall, it just provides everything we could ask for; increased Damage over Time, resources back on kill, and increased recovery on kill. Once Merciless lab is completed you will feel a potent boost to your exile as you step into the end-game.
Prolonged Pain is just icing on the cake, stacking some additional skill effect duration and damage over time.
Deal with the Bandits Reward
You should kill all three bandits for the Passive Points it provides. Alira is an alternative choice, which can be extremely valuable for league-starters or solo-self found characters, mainly due to the large resistance bonuses it provides. Once end-game is achieved, and proper gear acquired, however, it is recommended to shift to the 2 Passive Points.
Pantheon
As with many builds, Pantheon choices are rather flexible and can be adjusted to suit the situation and personal preference.
Major Gods
Soul of Arakaali is a great all around choice, especially when fully upgraded.
Soul of Solaris remains a great choice for general bossing when fully upgraded.
Minor Gods
Soul of Shakari is a good all purpose choice, particularly with the Incursion league being added as a permanent fixture. The upgrade, granting Poison immunity, is particularly good and removes a map affix from any sort of relevance entirely.
Soul of Yugul is typically the best choice for Shaper and [Uber] Elder.
Soul of Ralakesh is a good choice for Uber Atziri.
Gear, Jewels, and Flasks
You will find the recommended gear for this build detailed below. As

Soulrend is a new skill, there will updates to this section over the first week of Synthesis league as we discover and implement new optimizations.
Armor
Chest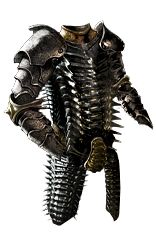 Belly of the Beast is relatively inexpensive and prevents a huge boost to survival. This forces us to take Mind Over Matter on the tree, but is generally worth the trade off.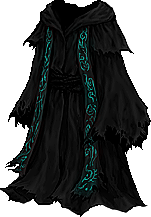 Cloak of Defiance is a cheap an effective choice, providing an empowered version of Mind Over Matter as well as a large helping of Evasion and Energy Shield.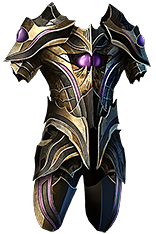 Cherrubim's Maleficence is a higher damage option, at the expense of defense and Passive Skill points (as you will be required to invest into Mind Over Matter).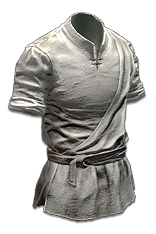 Tabula Rasa is a perfectly viable option early on, particularly if you find a few

Humility cards while leveling.
Helmet
This is a very flexible slot, and can be easily adjusted for whatever your build needs at the moment. We will be using a Rare item, preferably with an Evasion base. Prioritize the stats as follows:
[Uncapped] Resistances
+# to Maximum Life
Nearby Enemies have -9% to Chaos Resistance (Delve Suffix) — Armour Base Only
% Increased Evasion Rating
+# to Evasion Rating
To craft the -9% to Chaos Resistance helmet for this build you will need Aberrant Fossils. This is not a necessary suffix by any means, but it is not difficult to craft, and usually costs only a few chaos worth of fossils and resonators to do so. Consider crafting this suffix when you buy a Labyrinth enchant, as white bases are usually cheapest anyways.
Gloves
We will be using a Rare in this slot. Fingerless Silk Gloves are an option for damage, though at the expense of extra Evasion in this slot. Prioritize the stats as follows:
[Uncapped] Resistances
+# to Maximum Life
Increased Attack Speed
% Increased Evasion Rating
+# to Evasion Rating
Boots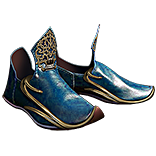 Three-step Assault is a good choice if you are running Onslaught via Flasks or
Ahn's Heritage, and can be cheaply obtained or found on Solo Self-Found with little effort. The Spell Dodge is also quite beneficial when stacking with the rest of our defenses.
A Rare item is also a great choice for this slot. Prioritize stats as follows:
[Uncapped] Resistances
% Increased Movement Speed (25%+)
+# to Maximum Life
% Increased Attack Speed
% Increased Evasion Rating
+# to Evasion Rating
The 2-socket version of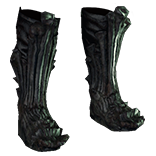 Bubonic Trail is a great late-game upgrade that adds some significant damage. Do not bother trying to fit a Ghastly Eye Jewel anywhere in your build, as they only have useless affixes, and are not worth the cost of the Jewel slot.
Weapons and Shield
Main Hand/Weapon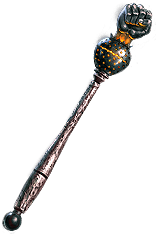 Breath of the Council is our weapon of choice. The Chaos Damage, Area of Effect, and Skill Effect duration is too much to pass up. A Rare should be used until it can be acquired.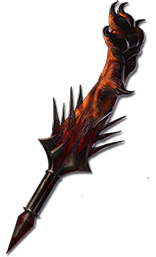 Cerberus Limb can also be used, and is usually cheap and easily bought.
The best possible option is a Rare dagger or wand. All you really need on the base item is an Essence of Delirium, which applies the Your Hits Inflict Decay, Dealing 500 Chaos Damage Per Second for 8 Seconds, and the rest can be crafted. Having the % Increased Spell Damage/+# to Maximum Mana prefix alongside it is ideal, as well.
You will want to craft the following affixes:
Can Have Multiple Crafted Modifiers
% Increased Chaos Damage / Chaos Skills Have % Increased Skill Effect Duration
% to Non-Ailment Chaos Damage Over Time Multiplier
% Increased Cast Speed / % Chance to Gain Arcane Surge When You Kill an Enemy
If you are using a Weapon with these crafts you can opt to replace

Arcane Surge Support in your main link with

Swift Affliction Support (assuming you are already using

Empower Support, otherwise swap this in instead). Arcane Surge is still a superior option for many bosses, however, so it is a personal choice.
Shield
Ahn's Heritage is our shield of choice. Good block chance and high defenses are welcome, and using two

Fragility Jewels forces the shield effect to remain active at all times. This means that while using this shield we have the benefits of a maximum roll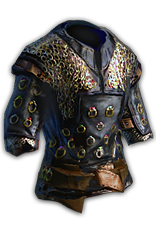 Loreweave (78% resistances) without sacrificing the chest slot, and permanent Onslaught.
A Rare can be used until
Ahn's Heritage can be acquired. Prioritize stats as follows:
[Uncapped] Resistances
+# to Maximum Life
% Increased Spell Damage
% Increased Cast Speed
+# to Mana
Jewelry
Amulet
A Rare amulet is used. Prioritize the stats as follows:
[Uncapped] Resistances
+# to Maximum Life
% Increased Chaos Damage (Delve Prefix OR Essence Suffix)
% Increased Spell Damage
% Increased Movement Speed (Shaped Prefix)
+# to Maximum Mana
% Increased Attack Speed
Ring #1

Essence Worm occupies one of our Ring slots, allowing us to run

Malevolence for free with massively increased effect. Use a Rare until this can be obtained; see Ring #2 for information on stat hierarchies.
Ring #2
A Rare ring is used. Unless you need Resistances from the implicit, a Coral Ring is overall the most desirable base. Prioritize the stats as follows:
[Uncapped] Resistances
+# to Maximum Life
+# to Maximum Mana
% Increased Cast Speed
% Increased Damage (Crafted)
% Increased Chaos Damage (Crafted)
% of Chaos Damage Leeched as Life (Delve Prefix)
Belt
A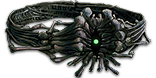 Stygian Vise should be used with the follow stats prioritized:
[Uncapped] Resistances
+# to Maximum Life
+# to Maximum Mana
% Increased Chaos Damage (Delve Prefix)
% Increased Maximum Life (Elder Prefix)
Jewels
Two

Fragility Jewels should be socketed once you have acquired
Ahn's Heritage.

Transcendent Spirit should be socketed above Herbalism, and provides 291 Mana and ~10% Movement Speed.
Normal Rare Jewels should be used to fill out the rest of your sockets. Prioritize the stats as follows:
% Increased Maximum Life
% Increased Chaos Damage
% Increased Damage over Time
% Increased Spell Damage
% Increased Damage
If you are using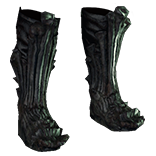 Bubonic Trail, you will prioritize stats for Abyssal Jewels as follows:
+# to Maximum Life
% Increased Damage over Time While Holding a Shield
% Increased Chaos Damage
+# to # Chaos Damage to Spells
Flasks
Seething Divine Life Flask of Staunching
Witchfire Brew
Chemist's Basalt Flask of Warding
Experimenter's Quartz Flask of Heat
Alchemist's Quicksilver Flask of Adrenaline
Be sure to check out our Flask Crafting Guide to learn everything you need to know about how to set up your non-Unique flasks.
Leveling
As a reminder, we have several guides to help you level up a character.
We recommend starting with
Freezing Pulse, which works well with

Lifesprig if you have one. Once you are Level 12 you are able to use

Storm Brand, however, Shadows cannot obtain it until Act III as a purchasable gem. You will either need to mule a gem from another character, or choose another skill to level with if you are league starting (e.g.

Blade Vortex).
In order of priority, the Storm Brand links are:
If you are using a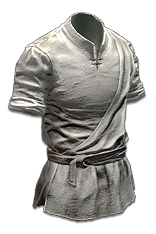 Tabula Rasa, simply fill in the other gem sockets with whatever supports are available from the vendors until you reach Act II and Act III for the other gems.
Link

Brand Recall to

Arcane Surge Support (Level 3) and

Flame Dash. This is a great leveling link and should be acquired as soon as possible.
At Level 12 you can also acquire

Blade Vortex. Link it to

Added Cold Damage Support,

Added Lightning Damage Support, and

Controlled Destruction Support as soon as possible.

Herald of Ice,

Herald of Thunder, and

Clarity should be used as early as possible.
Once you defeat General Gravicius you can acquire

Soulrend and start leveling with it, should you desire. Be sure to drop your Herald auras and swap in

Malevolence.