The Burning Man - Righteous Fire Juggernaut Build Guide (PoE Lake of Kalandra 3.19)
Due to the latest balancing changes, we do not recommend playing this build anymore, as it does not meet the high standards we apply to our guides in terms of fun and performance. We are leaving it up as a reference and it might be revived in a later patch.
Disclaimer
If a guide says it was updated for a specific challenge league, you can be assured it was actually passed through & adapted for that specific patch. You might encounter PoB's which are outdated but that is either because you're looking at a Path of Building that was released before the contributors of this program got around to patching it or leveling tree, which hasn't changed. You can be assured that you can just follow that iteration of the Path of Building without any issues. However, should we wait to push our guides until the program received its final update, we'd never be able to get you this content before the league hit.
Introduction
Righteous Fire is a skill associated with being a tank in Path of Exile for as long as one can possibly remember. This build is no different: since

Righteous Fire scales its damage off of your Maximum health, investing into health has never been so appealing. That's why this build effortlessly reaches over 9,000 health, and can, if actively min-maxed, probably reach up to over 10,000. The downside of Righteous Fire builds usually was their severe lack of damage. It'd take those builds quite the while to kill the highest endgame bosses, like Uber Elder and Shaper back in the day. Nowadays, the build does significantly more damage, but monsters have been buffed as well, so this build by no means deletes bosses off the planet. It however is incredibly tanky and has plenty of recovery to be able to stand on top of a boss for long enough for it to die.
The build also excels in Hardcore and Solo Self-Found environments. Aside from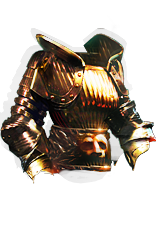 Kaom's Heart and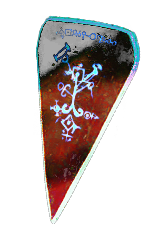 Saffell's Frame, it uses only Rare items, and while Kaom's can be replaced by a Rare chest piece at the cost of damage and Life, Saffel's can be replaced by a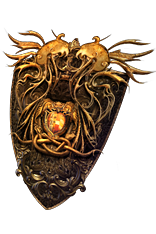 Rise of the Phoenix without making any other changes in a Solo Self-Found environment. Rise of the Phoenix is easily farmable through

The Sun card. With its potentially 10,000 Health, a ton of Physical and Elemental Damage Reduction (through Endurance Charges, Maximum Elemental Resistance and Juggernaut's Unrelenting), it tackles all the content in the game safely, so it is a great build to try and learn Hardcore, boss fights, Solo Self-Found, and more.
Build Summary
Pros and Cons
Pros
+ Extremely tanky & forgiving
+ Great to learn all content in the game on
+ Viable in every scenario, be it SSF or HC
+ Being the Burning Man has a satisfying feel to it
+ Great recovery
+ Incredibly cheap to get off the ground
Cons
– The build will never have excess DPS; it will always just about be enough
– Really enjoys leveling up, so you want to level as high as possible
– Requires Uniques to play it while leveling to avoid respeccing
Map Modifiers to be Avoided
No Regeneration is basically a no go, as it will kill us in about 10 seconds (as we take 10% of our Life Pool in Damage from RF without regeneration). Otherwise, I can't think of a map mod that could harm you. Note that RF doesn't hit, so even Elemental Reflect is fine.
Playstyle, Mechanics & Strengths

Righteous Fire has the unique mechanic to it which sets the user aflame. Whilst you might have used

Vaal Righteous Fire before, which just removes 30% of your Life pool, Righteous Fire removes 90% of your Life per Second! Nowadays, that sounds less scary then it did when RF builds initially saw the light, as you can effectively find 20% regeneration in the tree anyway, but back in the day you needed to scale up your mitigation to this debuff as much as possible for it to be sustainable. I remember that well-geared Righteous Fire builds used to have about 500 to 600 Life Regeneration per Second, and thought those were incredible numbers. Nowadays, you'll easily break the 2,000 Regen per Second mark after the Righteous Fire degen.
So, the way you counteract the Righteous Fire degen is by stacking some additional Fire Resistance and Regeneration to out-regenerate the degen it puts on you. Whilst getting you up to 84% maximum Fire Resistance through

Purity of Fire and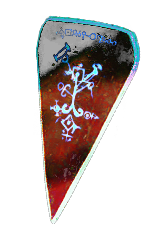 Saffell's Frame makes it so you only degen about 10% per second instead of 90%, you're investing into Regeneration as well with your high Life Pool, which in turn scales your damage; this is ultimately more effective than it would have been if your life was lower. With some solid gear, the build reaches right around 37% of your maximum Life regenerated per second, or effectively 27% regeneration after

Righteous Fire's degen. Other than giving you a ton more effective Regeneration, having this much life also means your base damage on Righteous Fire goes up. The gem specifically states that your base damage is burning damage based on 20% of your Maximum Life. Therefore, the more Life you have, the bigger the base damage of the skill will be.
As a result, you'll find a lot of emphasis on Life rolls in this build, but also Strength rolls, as every two points of Strength equals a single point of Maximum Life. Other than that huge Life pool, you're picking up Juggernaut for its incredible tankiness. Since very few things actually scale the damage on Righteous Fire (Burning Damage, Damage over Time, and Fire Damage (multiplier), to be exact), there are very few ascendancies that help your damage. Therefore, you might as well pick whichever one makes you most tanky. Between the Endurance Charges it grants, the Reduced overall Damage Taken and the Elemental Damage mitigation it grants you through Endurance Charges, Juggernaut really is unbeatable for being a tank. As Righteous Fire can take a bit of time to kill a boss encounter, you need to be able to stand next to it for that duration, so having some tank stats is really welcomed here.
Passive Skill Tree, PoB, and Gem Links
You can find an optimized Path of Building here. Every build I release will use the community fork of Path of Building, which is maintained and updated in a much more regular fashion than the original one. You can find PoB's Fork, by LocalIdentity, here.
If you are not comfortable with Path of Building, we also have a tree on the PoE website for you. Do note that this does not support Cluster Jewels and some specific unique jewels, and it is highly recommended you install Path of Building to follow builds most optimally.
More information about the Passive Skill Tree, as well as all the Gem Links can be found on our dedicated page.
Ascendancy, Bandits, and Pantheons
Our Ascendancy, Bandit, and Pantheon Power page goes into detail about all the choices you need to make in these regards.
Gear Summary / TL;DR
A lot of this is explained more in depth in the Gear Page, however we will provide you with a basic idea of what gear you're looking for in this short summary.
| | |
| --- | --- |
| Item Slot | Item Name |
| Head | Rare Eternal Burgonet with Supported by L20 Burning Damage & Concentrated Effect, Life |
| Amulet | Replica Atziri's Foible or a really well rolled #item:Marble-Amulet### |
| Chest | Kaom's Heart |
| Gloves | Titan Gauntlets with Fire DoT Multiplier, Life and Resistances |
| Boots | Legacy of Fury |
| Belt | Leather Belt with increased Life Recovery Rate, Life and Resistances |
| Rings | 2x Vermillion Ring with Life, Strength, increased Damage, Resistances |
| Weapon | Rare Sceptre with Fire DoT Multiplier, +1 to Level of All Fire Skills, Increased Fire Damage |
Questions & Support
I made it a habit to check all comments in my guides on a daily basis. Obviously, there might be occurrences where getting a reply might take longer but I really do try to get back to you as soon as possible. I prefer you making remarks, suggestions or asking questions that way as it allows others to read through the comments, providing them with a potential answer to their question, without having to wait for me again. If I have somehow missed your question, you can try reaching me on our Discord.
If you enjoy my content to such an extent that you'd like to support me and my work, I have a Patreon you can check out. At no point should you feel pressured to contribute, but if you do, your support means more to me than you will ever imagine.
Leveling
Since we are very adamant about trying to give you a leveling experience that lies as close to your endgame playstyle as possible, we will be providing you a way to level up with

Righteous Fire. If you are looking for the most optimal way to level a character to maps, we refer you to the following guides.
To level up with

Righteous Fire you're going to need to make it to right around level 25 to make it somewhat playable. It does great Damage but requires Flasking to sustain the Degen from the skill. This can be circumvented by buying some really cheap uniques if you are in a trade league. If you are in Solo Self-Found or are playing this build for a league starter, you can either Delay your transition for a while or level as something completely different if you don't want to rely on Flasks for a good chunk of the leveling process.
Getting to level 25
For starters, create a Marauder in whichever league you want to start.
I suggest leveling with 2-Handed Weapons and using

Perforate as your main ability
You can run a

Herald of Ash and

Herald of Purity from Act 2 onwards to complement your Damage. Make sure to upgrade weapons as you level up!
Setting up Righteous Fire
In case you are in a Trade League, the following list of items will help you a great deal and are incredibly cheap if you're not trying to buy them on day 1 of a league (and even then, they're at most 1

Chaos Orb).
If you're getting those two items, you can level up very safely through the usage of

Enduring Cry. It'll cost you about 10

Orb of Regrets at the end of the leveling process to get rid of the buffs you pick up for the Enduring Cry, but it'll basically make you never drop under 70% Health and automatically top you back up every 4 seconds. Without those two Uniques, you'll most likely be dropping to 35% of your Maximum Health before you can proc another Enduring Cry. This means you'll have to actively use Life Flasks to be able to sustain. This is far less advisable.
Of course, all of this is under the assumption you are at 75% Fire Resistance, which is a must. This is very easily achievable though by crafting a 18% Fire Resistance roll on some of your gear pieces on the crafting bench.
The way it works is you're running as high of a level

Enduring Cry as possible and put it on your Left Mouse button. This way, it'll go off as soon as it comes off of cooldown, and it'll regenerate about 800 Life per Second right around when you switch to your

Righteous Fire setup. Since you're only taking about 100 Damage per second with the two suggested Uniques, and the skill has a 4.5 second Cooldown, because we invested into it in the tree, you'll only lose about 450 Health in between casts. Since it replenishes about 800 Health, you'll always be topped up and never dip under 70% of your Health.
The passive tree you should be using can be found in the following Path of Building. Leveling with Righteous Fire was never this easy before and once you get it going it can be incredibly satisfying and relaxing to level as! It is definitely something I think every PoE player should try out. Your gem setup should look something like this from this point onwards:
Enduring Cry
Be on the lookout for some additional Intelligence on gear pieces. Once you find enough of it, add Scorching Ray to the setup for extra single target damage.
Scorching Ray
Burning Damage Support
Elemental Focus Support
As soon as you get this going, rush your way to Elemental Equilibrium and Elemental Overload and add in a Storm Brand, linked to Increased Critical Strikes to proc both of those.
Storm Brand
Increased Critical Strikes Support
Make sure not to have any source of Fire Damage to Spells as it will make your Storm Brand do Fire Damage, which will make monsters have 50% increased Fire Resistance instead of having less of it through Elemental Equilibrium.