Cold Snap Vortex Occultist Build Guide (PoE Ritual 3.13)
INTRODUCTION
This Cold DoT-oriented build is a great introduction to Chaos Inoculation builds (CI). Unlike a lot of other CI builds, this does not generate any sort of Energy Shield leeching, but instead manages defensive stats via slowing enemies down, and after ~1 second without having taken damage, it will start Energy Shield Recharge, which is, thanks to Wicked Ward, not stopped when you take damage for the next 4 seconds. Basically, you become close to immortal during that window and the damage dealt by this build is placed on the ground in the form of

Vortex, making damage uptime very efficient.
Due to the super tanky approach this build promotes, it is one of the best suggestions I can give a new player that wants to practice end-game bosses, play in Hardcore, or just who just wants to play a CI build.
Below you can see the build in action from my YouTube guide. Do note that the video might be outdated in terms of information, and you should always look at this guide to make sure you have the updated version.
ABOUT
THE
AUTHOR
Ghazzy clocked over 25K hours in PoE, with the main focus of creating helpful content for new players & veterans alike in the form of guides in general for the community. He hosted the Build Creation Panel at ExileCon 2019 and now creates guides here on PoE Vault for your pleasure. You can follow him on Twitch, YouTube or Twitter. You can also join his Discord Community.
GUIDE
FORMAT
This build guide is split over multiple pages, both to prevent it from getting too long, as well as to help you better find the information you are looking for.
BUILD
OVERVIEW
In this section I will outline the pros, cons, & the general playstyle. This will allow you to determine if the build is for you or not!
PROS
+ Beefy – The build is designed to have an insane amount of Energy Shield and thanks to CI you are immune to Chaos damage.
+ League Starter – There are no mandatory items to make this build work, which makes it a very solid league-starter. This is of course if you're experienced with CI builds.
+ Bosser – Due to how tanky the build is, it allows for silly mistakes when fighting end-game bosses without being too punishing.
+ Unique Play Style – Since the damage dealt is in the form of a Damage over Time effect on the ground, the playstyle is focused on dropping your damage on the ground and then running around dodging whatever the enemy attacks are.
CONS
– CI – The reason for me to put this in the Cons department is because you'll need to be experienced with CI builds, or at least have somewhat of a clue of what you're doing to play this type of build smoothly. This build is a great introduction for CI, but despite that I want this to be very clear to anyone reading the guide!
– Ignites are Scary – Since the build focuses on unstoppable Energy Shield Recharge thanks to Wicked Ward, having DoTs on you can be devastating. This is solved by a Dousing flask to remove Ignites. Make sure you have that flask ready!
– Mechanically Tricky – The build utilizes some pretty tricky mechanics to perform optimally. This guide will cover all of them, so if you're unfamiliar with these mechanics I would strongly recommend making sure you read through the entire guide!
PLAYSTYLE
When you're clearing maps, the idea is to drop Vortex on the ground for each enemy pack you encounter, which somewhat limits the build's clear speed. However, when you have v

Vaal Cold Snap ready to go, you will literally be running through everything and it will just fall over. However, this is only when the Vaal skill is ready that it gets the clear speed surge.
Bosses weep at the sight of this build. You can make plenty of mistakes and still manage a fight without any major problems. Thanks to the defensive design of this build, it is therefor a perfect build to practice end-game bosses with.
DAMAGE
SCALING
AND
DEFENSIVE
LAYERS
The build abuses a variety of mechanics for both damage output as well as defensive layers. The defense is focused entirely around having a massive Energy Shield pool, and by lowering the time it takes before your Energy Shield Recharge starts you become next to immortal thanks to Wicked Ward.
When it comes to the offensive aspect of the build, it is very important to note that Vortex has an initial hit component but that we only care about scaling the Damage over Time it leaves on the ground right after. This allows us to abuse mechanics like Elemental Equilibrium in a pretty cool way, where we trigger 2 different consistently-hitting spells to proc Lightning EE rather than Cold, so whenever we cast Vortex enemies will have increased resistance to Cold, which is then immediately overwritten by the Lightning spells, making sure enemies have negative Cold resistance.
CURRENT

LEAGUE

TIPS

&

TRICKS

3.13 Ritual League doesn't offer any specific mechanic that we can abuse with this build.
PoB,
PASSIVE

SKILL

TREE

&

GEM

LINKS

The PoB community fork created by Localidentity is the only version being kept up to date, so make sure you have the correct version: PoB Community Fork.

Here is the Cold Snap Vortex Occultist Low Budget PoB and for a quick glance over the finished skill tree for this version, check out this link.

Here is the Cold Snap Vortex Occultist High Budget PoB, and for a quick glance over the finished skill tree for this version, check out this link.

You can find more information this, as well as about all of the build's gem links, on our dedicated page.
GEARING
You can read more details about our gearing recommendations on the dedicated page, but for now you can see a summarized version below.
| | | |
| --- | --- | --- |
| Item Slot | Item Name | Rarity |
| Head | ES then Res/Attributes as needed | Rare |
| Amulet | ES then Res/Attributes as needed | Rare |
| Chest | ES then Res/Attributes as needed | Rare |
| Gloves | ES then Res/Attributes as needed | Rare |
| Boots | ES then Res/Attributes as needed | Rare |
| Belt | ES then Res/Attributes as needed | Rare |
| Rings | ES then Res/Attributes as needed | Rare |
| Weapon | Spell, Elemental or Over Time Damage modifiers – Preferably with the bench crafted "Trigger socketed spell when you use a skill" | Rare |
| Shield | High Energy Shield is the name of the game here | Rare |
ASCENDANCY

,

BANDIT

&

PANTHEON

RECOMMENDATIONS

You can read about the recommended Ascendancy, Bandit choice, and Pantheon Power recommendations for this build on our dedicated page.
LEVELING
The current meta of leveling through the Campaign Acts 1-10 is to simply use very specific spells. However, this guide is not designed to guide you to finish Kitava in 2 hours; it is a build guide. With that said, the following suggestions for leveling make sure you don't have to use any

Orb of Regret to change your build when you reach maps. Since the build is going for CI, this does demand that you invest into Life nodes on the tree prior to being able to have enough gear to transition in to CI. Due to this fact, your gear that you find during the campaign might not be good enough, forcing you to spec into more life nodes, which can lead to the requirement of investing a couple of

Orb of Regret when it's time to change.
WHEN

TO

TRANSITION

FROM

LIFE

TO CI

This is the hardest topic to tackle for any CI builds. The TL;DR is that you play with Life or Life with ES as your eHP source until you have enough gear to have X Energy Shield after switching, where X is whatever amount you feel comfortable with. An example of that is that I would feel comfortable switching with around 3000 Energy Shield, around level 65-70 on this build, whereas someone who is less experienced with CI builds might want to have 4000+. There are literally no good way to "check how much ES you'd have after switching" without manually checking it. This comes with experience playing the game, so if you are new to this I will cover how you can manually check this in this section of the guide!

First, you need to make sure you focus on having gear with Life on it to handle leveling through the Acts, and prepare Energy Shield-focused gear prior to switching. You'll want to be able to achieve around or above 4,000 Energy Shield at the moment when you transition. To verify that you have resistances capped and that you're going to reach this number you need to do the following:
You need to make sure you have Path of Building: The PoB community fork created by Localidentity is the only version being kept up to date, so make sure you have the correct version: PoB Community Fork.
Once this is installed, you can go to the "Import" button at the top left and either import your character directly from there or just put the points out on the tree as you have them in-game.
After this you'll want to "

CTRL

+ C" whilst hovering over the items you want to equip when you switch from Life to Energy Shield from in-game. Then go back to PoB and click the "Items" section in which you can then "

CTRL

+ V", and it will automatically paste the item from in-game in to PoB. You need to do this one by one for each item. This allows you to equip those pieces in PoB and make any required adjustments on the tree to then very smoothly see the exact Energy Shield you'll have after doing said changes on the left hand side!
I want to stress how important it is to always make sure you triple check your resistances, Attributes & Energy Shield before applying these changes to your character in-game so you don't end up wasting currency and/or time because you forgot any of those crucial details! Also make sure that you have the

Discipline aura enabled in PoB under the "Skills" section.
BEFORE
YOU
ENABLE
VORTEX
Vortex is not available until level 28 and I would personally not bother using it until level 38 due to

Bonechill Support. The skills listed below are the ones I prefer to use until I hit level 8:
Once you reach level 4 you are able to purchase

Swift Assembly Support; this will be of great addition to your Stormblast Mines for single target. At level 8 you will be able to purchase

Added Lightning Damage Support &

Added Cold Damage Support, both of which will be very solid to put together with both Stormblast Mines as well as your Frost Bomb for clearing.
Stormblast Mines
Stormblast Mine
Swift Assembly Support
Either one of these or both if you have a 4-Link:
Added Lightning Damage Support
Added Cold Damage Support
Frost Bomb
F Frost Bomb
Added Lightning Damage Support
Added Cold Damage Support
At level 12, you will be able to enable

Storm Brand and later on you will be able to purchase
Brand Recall, which will be very helpful as you are leveling through the early acts. Do note that you get some re-spec points from just doing the mandatory quests through the acts; with this in mind you can deviate slightly from the leveling trees and pick up some extra spell/elemental or Lightning damage early on to do more damage if you feel safe enough. The Brand Recall can be in any blue socket in your gear without any links.
Storm Brand
Storm Brand
Added Lightning Damage Support
Added Cold Damage Support
In Act 2, you can pick up some better support gems for your damage output such as:
Storm Brand
Storm Brand
Controlled Destruction Support
Elemental Focus Support
Either one of these or both if you have a 4-Link:
Added Lightning Damage Support
Added Cold Damage Support
Since the decision is to use the skills all the way to level 38, we would want to run some Herald skills available to use during Act 2 after Chamber of Sins (level 16):
Herald of Ice
Herald of Thunder
In Act 3, we get to pick up some juicier Auras. We either keep our Heralds or switch to

Wrath. I prefer to keep the Heralds personally.
Once you reach level 38, you want to use 2 very specific skills and change your Aura(s) for

Malevolence as your damage focus is at this point in doing Damage over Time rather than your direct hits:
Cold Snap
Vortex
If you're wearing a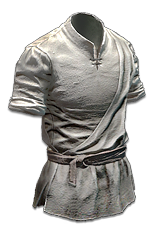 Tabula Rasa or simply don't have the correct color set-up, these are the remaining support gems we want to use:
Elemental Focus Support
S Swift Affliction Support
For more general leveling advice, we recommend the following guides.
QUESTIONS

?

To guarantee that my guides are tools you can utilize to enhance your experience in Path of Exile, all you need to do is post your question in the comments and I will personally attend to them as soon as possible.
FINAL
NOTES
As much as I love making build guides, it is very crucial in a game like Path of Exile that you play the game the way you enjoy playing it. With that said, if you've made any tweaks to the build compared to what I'm showing in this guide I would love if you'd posted it in the comments! It's an effective way to show other approaches and it helps me grow as a build guide creator!
I hope you found the build guide useful and I wish you all many

Exalted Orb drops!