Cyclone Slayer Build Guide (PoE Harvest 3.11)
Guide Format
This build guide is split over multiple pages, both to prevent it from getting too long, as well as to help you better find the information you are looking for. In addition to the current page, which presents general information about the build and also contains a Leveling and FAQ section, we have the following pages:
Introduction
We are looking at one basic strong all-around build. Two-handed

Cyclone builds have been solid for long time. Combining high single target damage with decent clear speed and reliable sustain makes the build very fun to play. Slayer's over leech and Vaal Pact is something that trivializes content when your damage and life pool are high enough. Spinning around with your two-handed weapon and obliterating everything in your path feels very good. Cyclone is a skill that hits multiple times in a short period of time, this is why high damage item bases are great for the skill. There are very solid endgame weapon choices like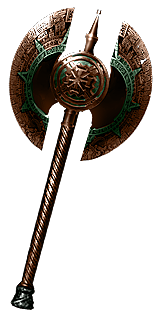 Atziri's Disfavour,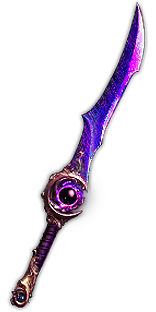 Starforge and many other cheaper options. Slayer's 20% culling strike is insanely strong when it comes to boss killing. Physical reflect is not an issue and that is one less map mod to worry about, also if you choose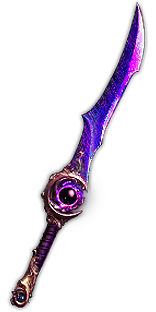 Starforge you can run elemental reflect too. Overall if you like the beefy melee brutes this is definitely the build for you.
Build Summary

Cyclone 's early levels do not have enough radius in order to feel good for clearing, at this point you do not have enough movement speed too. It is recommended leveling the build with

Sunder or

Earthquake. Leveling should be very easy if you have the right uniques items to carry you through it. For mapping you can start very cheaply, two-handers like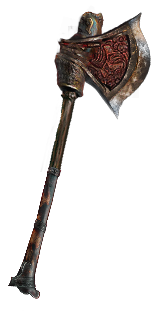 Kaom's Primacy can carry you to mid-yellow maps with ease. With gear for less than 100

Chaos Orb you can comfortably clear red maps. A lot of the clear speed is carried by the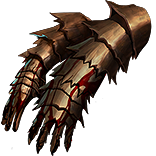 Haemophilia gloves. Every bleeding enemy that dies explodes for 5% of its maximum health, this makes the build feel much smoother when it comes to clearing packs of monsters. For single target these gloves can be swapped with a decent pair of well rolled rare ones with attack speed, physical damage and life. The good thing about the build is that there is no specific item that makes or breaks it, which makes it even Solo Self Found viable.
Pros & Cons
Pros
+ Hardcore viable
+ Smooth leveling experience
+ Can be played on a budget
+ Does not slack in any particular content
+ Can run huge variety of map mods
+ Scales very well into endgame maps
Cons
- Melee builds might not appeal to some people
- Relies on over leech and Vaal Pact, you have to keep in mind you have no health regeneration and you have deal damage in order to survive
- Although the clear speed is better than average, it is not the fastest clearing build in the game
Playstyle
Offensively, you

Cyclone straight into packs of mobs, they explode via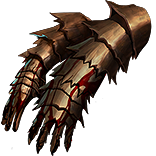 Haemophilia gloves.

Blood Rage is a great addition to the build as the over leech out weights the degeneration effect. While over leeching you are considered to be on full life so even Blood Rage does not stop you from benefiting from things like

Damage on Full Life Support gem. The build also benefits greatly from offensive flasks like

Atziri's Promise,

Lion's Roar and

Taste of Hate, although

Lion's Roar knock back effect might make it kind of clunky so you can skip it if you do not like it.

Hatred and

Herald of Ash are always a good choice when it comes to builds like this. If you choose to use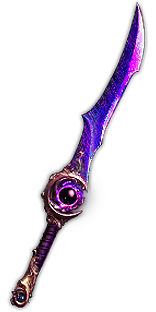 Starforge you do not benefit from them, at this point we recommend going Blood Magic or just use some defensive auras. Slayer's Headsman and Bane of Legends are just insanely valuable.
Defensively, as always the over leech takes care of business. Proper passive tree and good item choice can bring a build like this to 9k+ life, while also maintaining great damage output. Playing a two-hander build gives us the freedom to run our main 6-Link in the weapon so we can choose to use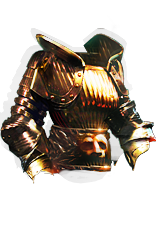 Kaom's Heart for the extra maximum life. Other good options are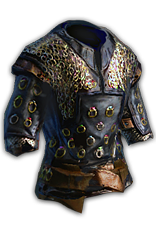 Loreweave for the additional maximum resists,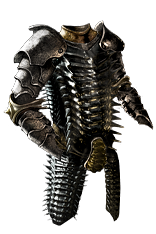 Belly of the Beast provides a decent percent maximum life, or just a well rolled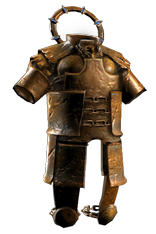 Astral Plate is also a good option. This is always a great defensive mechanic. Slayer's bleed immunity while leeching frees up a flask slot. Make sure you keep up your

Blood Rage all the time because the additional attack speed and frenzy charges are very handy. Beyond that you are just spinning around and crushing everything in your path. Indoor maps should feel better for clearing than outdoor ones, although it does not make a huge difference.
For Playstyle, as in all builds that depend on Vaal Pact and over leech mechanic, you should start slow in every new zone. Once you've killed the first pack of monsters and have some leech stored up, you can activate Blood Rage and go aggressive. With recent changes to how life leech works, the Cyclone Slayer is one of the best builds that makes use of the mechanic.
Passive Tree
The build can use either a Sword tree or an Axe passive tree.
For more information, be sure to check out the passive skill tree page.
Ascendancy, Bandits, and Pantheons
Our Ascendancy, Bandit, and Pantheon Power page goes into detail about all the choices you need to make in these regards.
Gems
We go over all of the gem links this build uses in the end-game on our Gem Link page.
Gear Summary / TL;DR
These items provide a good balance between offense and defense and are enough to deal with the endgame, although there is definitely a room for improvement. Please ensure you read the Gear, Jewels and Flasks page in its entirety.
Leveling
As a reminder, we have several guides to help you level up a character.
Leveling the build is fairly easy. Having decent weapons will carry you through the leveling content.

Sunder and

Earthquake are both strong skills.

Leap Slam helps jump through broken roads and edges. Both gem levels and weapon range improve the area of effect of

Cyclone and therefore it is recommended to start using it at level 70+.
Leveling Trees
Here is an early passive skill tree that will help you deal with the levelling content with ease.
Resolute Technique will allow you to have much smoother leveling experience, since you are not really able to invest into Accuracy Rating early on. Grab all the Life and Two-hand nodes on the way.
Useful Leveling Uniques
As you begin a new character there are few unique items that can boost your power exponentially.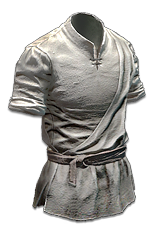 Tabula Rasa allows you to have a 6-Linked skill as early as you get the gems.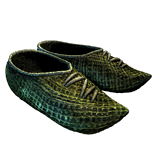 Wanderlust gives a decent movement speed, which will make your leveling that much more efficient.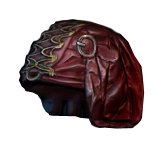 Goldrim provides a lot of elemental resistances, this will let you worry less about gearing when approaching certain Act encounters.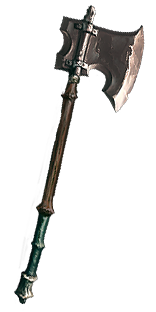 Limbsplit,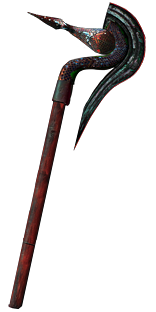 Reaper's Pursuit and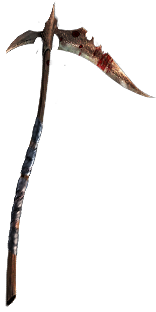 The Blood Reaper will carry you up to level 60 without any problems.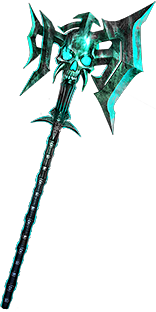 Sinvicta's Mettle will take care of the of the game up until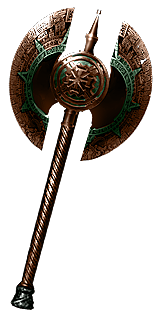 Atziri's Disfavour.
Gem Progression
Using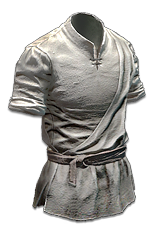 Tabula Rasa will allow you to have 6-Link gem setups early on, which is why we show such examples below. If you cannot get Tabula Rasa (or another item with a 6-Link), then simply prioritize the first gems in each link provided below.
In order to acquire gems that are not available to your class as a quest reward, simply ask a friend to buy them off vendors for you, or buy them yourself from Sioasa in The Library in Act III Library.
From level 1, you should use the following link.
Ground Slam
Onslaught Support
Chance to Bleed Support
At level 4, you should add

Ancestral Protector for additional single target damage.
By level 8, your

Ground Slam link should look like this.
At level 10, you should add

Leap Slam for additional mobility.
At level 16, you should add

Herald of Ash for the additional damage.
By level 18, your

Ground Slam link should look like this.
At level 24, you should add

Hatred in order to improve damage even further.
At level 28, you can replace your

Ground Slam gem setup with the following

Earthquake.

Cyclone is not the best leveling skill, due to the fact its area of effect scales with gem levels, at this point you also do not have enough attack speed for the skill to feel good. You should start using Cyclone around level 62, when you equip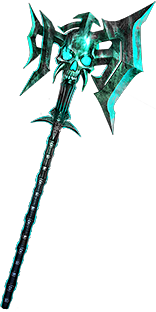 Sinvicta's Mettle.
By level 31, you should replace

Ancestral Protector with

Vaal Ancestral Warchief. Your

Earthquake link should look like this.
FAQ
What map mods are impossible to do?
Elemental Reflect and Cannot Leech.
What anointment to go for?
Natural Authority is a great choice if you are using Warcries consistently.
Conclusion
The build is very versatile over all. This is one of the few two-handed builds that can keep up with the current meta. The Cyclone Slayer has enough damage and survivability in order to deal with the toughest encounters the game has to offer.