Big Lightning Ignites - Divine Ire Elementalist Build Guide (PoE Expedition 3.15)
Expedition League "Updates" & "Disclaimers"
While I generally put a lot of emphasis on updating all of my guides before a new league starts, I have decided against doing so at the moment. Many of the changes that came with PoE's 3.15 Expedition league launch have pretty severe gameplay impact, which is incredibly hard to predict without having the appropriate software updated (like Path of Building). Therefore, I will give all my guides a pass and point out the obvious changes. Everything outside of this paragraph will stay untouched for 3.15 for now and will be updated accordingly over the course of the next weeks. This means that the information in this paragraph always supersedes anything written in the guide. Build updates will be prioritized in order of their popularity.
These are the changes I would undoubtedly make to this build:
Get a Heat suffix on one of your Flasks as you are no longer Elemental Ailment Immune – Drop the Basalt Flask while you're at it probably in favor of a Jade Flask because a Basalt got ridiculously nerfed.
Summary
I reckon these types of builds will be fine. Elementalist's Ignite is still rocking strong and generally didn't get nerfed too hard. It also didn't rely too much on Flasks. I reckon this can be a really solid league starter for all DoT enthousiasts.
Introduction

Divine Ire and Ignite have gone hand in hand for quite a while now, however Ritual League's Elementalist changes allowed this archetype of build to be played without the

Stormfire ring. This change has made the build far more accessible both in Solo Self-Found and earlier levels of character progression.
First and foremost, it is of great value to you to understand that this build was written as a spin-off of our Ignite Penance Brand Elementalist guide, which also has been created in light of those Elementalist changes.

Penance Brand lends itself more to a "fire and forget" playstyle which will almost per definition make it an easier build to execute and play. However,

Divine Ire is something a lot of people thoroughly enjoy, so we felt the necessity for this guide to exist. You will find many similarities and overlaps between both builds and you are free to swap between them most of the time.
This build guide focuses on providing you with a way to play a very robust character through different means of mitigation & recovery while packing a solid amount of damage that will more than be sufficient for end-game encounters. As a last selling point, you get to see monsters' health bars dissipate to Ignites, which has an awkwardly pleasant feel to it.
Build Summary
This Life-Based build will usually find itself on top of the food chain as it scales through very easy to acquire things. More particularly, the main scalers of this build are Golems and source of additional Golems. Through the combination of these we acquire everything we can ever want. Mitigation, Cast Speed, Attack Speed, Increases to your Damage and what not – The Golems provide them all.
Because of that easily acquirable way of scaling up the build, other than those Skill Gems & Ascendancy Points that go with it, the build hardly has an entry cost. It is playable on virtually any budget and requires hardly any gear whatsoever.
Pros and Cons
Pros
+ Incredibly satisfying
+ Solid league starter
+ High defenses
+ Great single target
Cons
– Not the Fastest build (Ignite, Charging up Divine Ire Beams, …)
– Ignite is not for everyone
Map Modifiers to be Avoided
Elemental Damage reflect is obviously impossible to run, and Elemental Ailments avoidance should be rerolled too as that makes monsters immune to your damage. Other than that, this build excels at dealing with most map mechanics!
Playstyle, Mechanics & Strengths
The mechanics behind the build are actually fairly simple. Because Elementalist has Shaper of Flames, you're able to Ignite with any type of damage. This means that our

Divine Ire, which first gets fully converted to Lightning Damage (through the gem, the Passive Tree, and some crafts) and then gains some Elemental as Extra Chaos Damage (from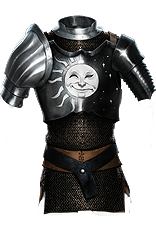 Incandescent Heart – if you opt into it) gets to Ignite for the entirety of its damage. Now, that by itself doesn't sound too ridiculous, right? What we need to take into consideration is that this also means the Spell deals only Chaos and Lightning Damage, of which conveniently Lightning Damage is by far the highest. This enables Elementalist's Shaper of Storms 25% More Ailment Effect which amplifies the Shock Effect we naturally pick up in the Skill Tree. Next up, because you're dealing Lightning Damage on Hit and no Fire Damage whatsoever – make sure to never have any Fire Damage to Spells – you get a free 50% Resistance Reduction from Elemental Equilibrium! All of these more multipliers quickly add up on a Spell that inherently has high base numbers, which enables the focus on defensives.
The reason why

Divine Ire (and

Penance Brand for that matter) is so suited for these kinds of builds is because it has an incredible inherent More damage multiplier. Both of the gems introduce a 1000% more damage multiplier when built for / channeled correctly. When you channel with this build, you're going to be building up to maximum amount of stacks really fast, which causes you to release a relatively big hit which then results in a really strong Ignite that starts rolling on the enemy. Since the Ignite isn't overwritten, you can keep clearing adds or anything else while not having to maximum charge up again for as long as the Ignite rolls.
For those defensives, the first thing we need to talk about is Golem Buff Effect. The Ascendancy gives you % Buff Effect per Summoned Golem through its Nodes, meaning you can scale Physical Damage Mitigation from

Summon Chaos Golem. Since Physical Damage Reduction is incredibly hard to come by, getting to 90% Physical Damage Reduction due to a

Summon Chaos Golem in combination with other layers of it is quite exceptional. While builds that get to 90% Physical Damage Reduction notoriously got nerfed in the past, this one just uses a combination of mechanics that'd be really hard to nerf! On top of its Physical Damage Reduction, it mitigates incoming Elemental Damage decently well and forces you to pick up Chaos Resistance because of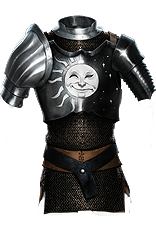 Incandescent Heart, which in combination with a high amount of health make for a very durable character.
Passive Skill Tree, PoB, and Gem Links
You can find an optimized Path of Building here. Every build I release will use the community fork of Path of Building, which is maintained and updated in a much more regular fashion than the original one. You can find PoB's Fork, by LocalIdentity, here.
If you are not comfortable with Path of Building, we also have a PoePlanner for you. Do note that PoE Planner does not support Cluster Jewels and some specific unique jewels and it is highly recommended you install Path of Building to follow builds most optimally.
More information about the Passive Skill Tree, as well as all the Gem Links can be found on our dedicated page.
Ascendancy, Bandits, and Pantheons
Our Ascendancy, Bandit, and Pantheon Power page goes into detail about all the choices you need to make in these regards.
Gear Summary / TL;DR
A lot of this is explained more in depth in the Gear Page, however we will provide you with a basic idea of what gear you're looking for in this short summary.
| | |
| --- | --- |
| Item Slot | Item Name |
| Head | Rare Warlord's Helmet with Life, -9 Fire Resistance & Enduring Cry Enchant |
| Amulet | The Primordial Chain |
| Chest | Skin of the Loyal with +2 corruption |
| Gloves | Sorcerer Gloves with Phys Conversion, Life, Dexterity & Resistances |
| Boots | Two Toned Boots with Life, Movement Speed, Maximum Endurance Charge & Resistances |
| Belt | Leather Belt with Life, increased max Life & Resistances |
| Rings | Rare Vermillion Ring with Life & Resistances |
| Weapon | 2x Rare Wand with Fire DoT Multi – +1 Spell Skills – Cast Speed – Spell / Fire Damage |
Questions & Support
I made it a habit to check all comments in my guides on a daily basis. Obviously, there might be occurrences where getting a reply might take longer but I really do try to get back to you as soon as possible. I prefer you making remarks, suggestions or asking questions that way as it allows others to read through the comments, providing them with a potential answer to their question, without having to wait for me again. If I have somehow missed your question, you can try reaching me on our Discord.
If you enjoy my content to such an extent that you'd like to support me and my work, I have a Patreon you can check out. At no point should you feel pressured to contribute, but if you do, your support means more to me than you will ever imagine.
Leveling
Even though we are very adamant about trying to give you a leveling experience that lies as close to your endgame playstyle as possible, we will recommend you to use the standard leveling setups until you get to

Divine Ire.

Storm Brand is a very strong replacement until you get your gear & ascendancy going. For more information about leveling, we refer you to the following guides:
Getting to Brutus & Merveil
For starters, create a Witch in whichever league you want to start. Pick up an

Explosive Trap from the vendor to start your journey and go to kill Hailrake and clear Mud Flats. Set up the following links after Mud Flats:
Frost Bomb
Arcane Surge Support
Explosive Trap
After killing Brutus, you will be adding an

Added Lightning Damage Support to your Frost Bomb.
Level 12 and Onwards Setup
From level 12, after killing Merveil, you'll be setting up for your road to level 28. You should be breezing through content at this point as these skills are really strong while leveling.
After normal lab, swap your

Storm Brand for

Armageddon Brand as it is a bonkers leveling skill if you so chose. You can also swap to

Divine Ire here if you would rather start playing that.

Divine Ire or

Armageddon Brand


Unbound Ailments Support


Ignite Proliferation Support


Deadly Ailments Support


Swift Affliction Support


Burning Damage Support