Ultimate Bleed Bow Gladiator Build Guide (PoE Scourge 3.16)
3.16 Scourge Disclaimer
The Scourge Challenge League has turned Path of Exile on its head in many new and exciting ways. While the full scope of the changes have not yet been fully felt, we expect several updates to this build over the first week of the league as new insights are gained through playtesting.
Introduction
The Bleed Bow Gladiator has become a community favorite and a powerhouse that can function at any level of gear. Gladiator is the perfect Ascendancy to facilitate this damage over time focused character, providing huge amounts of innate bleed chance, damage, and defense. All of this combines to make a character that is a capable all-rounder, with devastating single target damage and clear.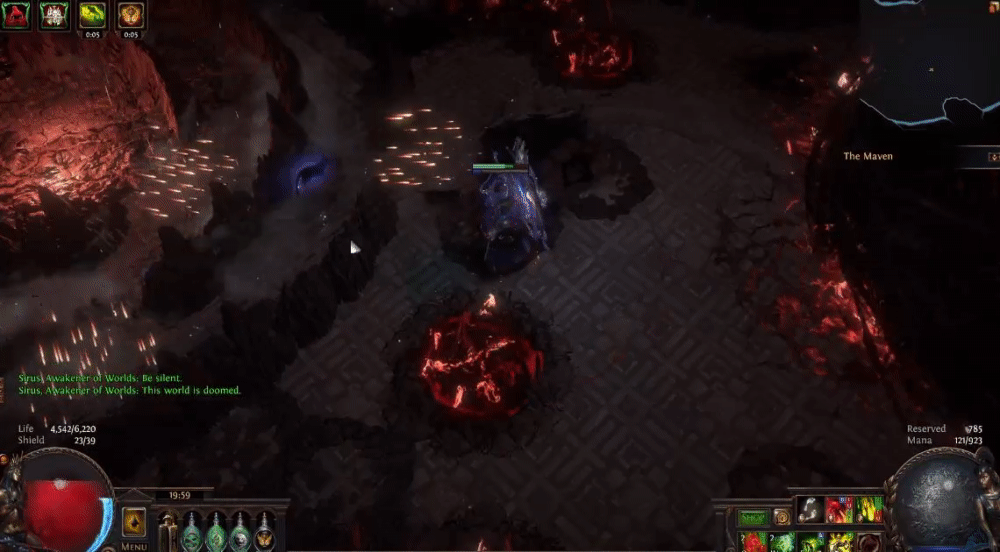 If you haven't played a bleed character before, virtually all of the damage comes from the bleed itself. We use tools like

Ensnaring Arrow to ensure that we can take full advantage of this effect in any situation. This build can also make incredible use of some of those end-game influenced items, which gives you practically infinite room to optimize, craft, and upgrade.
3.16 Changes
Skill tree pathing has changed significantly, as with all builds. We get a lot more Life with less investment and damage is up in most cases, however, there aren't many Masteries this build can make effective use of as the Bleeding ones are very lackluster at the moment. Masteries do offer a lot of flexibility, especially in defense, and you can easily configure the build to have even more Life or Evasion for a beefier exile.
Build Assessment
Pros
+ Good single target capability, requires low uptime as virtually all damage is from your bleed (allowing you to focus on mechanics)
+ Well rounded defenses and corpse removal from bleed explosion
+ Works on any level of budget and very SSF capable
+ Clear matches up well with top tier clear builds
Cons
– End game gear is specific and expensive or requires crafting knowledge
– Can't deal with Physical Reflect
– Has a few gear breakpoints where it can plateau before the next big item is acquired
Path of Building
Path of Building for this build is available here.
Included is the recommended set of mid-game gear, a full skill tree, and all the gem links needed to get the build to tick.
We use the Path of Building Community Fork for all of our builds, which is highly recommended. If you are encountering errors importing the build, please ensure you are .
Furty's Character from 3.13 Ritual League
Click here to refer to with Furty's Ultimate Bleed Bow Gladiator in .
Playstyle and Build Mechanics
This Bleed Bow Gladiator uses a bow — the name is a dead giveaway — to apply lethal bleeds using

Puncture and

Rain of Arrows. Anyone who favors big and juicy damage over time effects is going to have an absolute riot with this style of ranged assassin. Very few things feel as satisfying as applying an eviscerating bleed to a beefy boss and watching its health drain smoothly down in a couple of seconds as you safely kite.
Enemies pop with a cathartic splatter via our Ascendancy, which sounds sweet and doubles as a defensive layer that prevents corpse reanimation or detonation. The build has a lot of malleability and most of your utility links can be adjusted to suit player taste. No matter how you configure your character, however, you're always left with a reasonably tanky ranged reaper that can eviscerate virtually all available content without issue.
Videos
Passive Skill Tree
This is our recommended early-game skill tree for our Ultimate Bleed Bow Gladiator.
For more details on the Passive Tree, skill acquisition order, and more, be sure to check out the Passive Skill Tree page for in-depth information. The Path of Building has a more end-game tree with cluster jewels.
Gems
We go over all of the gem links this build uses in the end-game on our Gem Link page.
Ascendancy, Bandits, and Pantheon Powers
Our Ascendancy, Bandit, and Pantheon Power page goes into detail about all the choices you need to make in these regards.
Gear Summary / TL;DR
These items strike a balance between power and cost-effectiveness. If you want to explore more options for Gear (both budget and high-end), Flasks, or get more information on alternatives and specialty items, please ensure you read the Gear, Jewels, and Flasks page thoroughly.
| | |
| --- | --- |
| Item Slot | Item Name |
| Head | Rare Evasion Helmet or Assailum — Life/Resistances/Intelligence |
| Amulet | Rare Amulet ( Agate Amulet preferred) — Life/Physical Damage/DoT Multiplier |
| Chest | Rare Assassin's Garb — Life/Resistances/Evasion |
| Gloves | Rare Slink Gloves — Life/Resistances |
| Boots | Rare Boots — Life/Movement Speed/Resistances |
| Belt | Ryslatha's Coil |
| Rings | Rare Steel Rings |
| Weapon | Rare Bleed Bow |
For in-depth recommendations for gear, flasks, jewels, and crafting advice be sure to read our Gear, Jewels, and Flasks page.
Leveling
As a reminder, we have several guides to help you level up a character.
Gem Progression
Using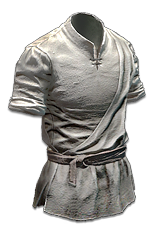 Tabula Rasa will allow you to have 6-Link gem setups early on, which is why we show such examples below. If you cannot get Tabula Rasa (or another item with a 6-Link), then simply prioritize the first gems in each link provided below.
In order to acquire gems that are not available to your class as a quest reward, simply ask a friend to buy them off vendors for you, or buy them yourself from Sioasa in The Library in Act III Library.
From level 1, you should use the following link.
Split Arrow
Chance to Bleed Support
At level 4, you should pick up

Dash for additional mobility.
By level 8, your

Split Arrow link should look like this.
At this point you should also have single target

Puncture setup.
Puncture
Chance to Bleed Support
Maim Support
At level 10, you should add

Blink Arrow for additional mobility.
At level 16, you should add

Flesh and Stone and

Ensnaring Arrow.
By level 18, your

Split Arrow and

Puncture links should look like this.
Split Arrow
Puncture
At level 24, you can add

Malevolence for additional damage, although it might reserve too much of your Mana, in which case you can wait until you have a reliable source source of Mana leech.
FAQ
What map mods are impossible to run?
You will one-shot yourself to Physical Reflect. No Regeneration and Cannot Leech are also very nasty. Monster have Chance to Avoid Bleeds also reduces your damage and clear speed by a considerable amount, although it is very manageable.
What anointment should we go for?
Dirty Techniques or Cleaving.
Check out the rest of the guide for any additional information: