Poison Blade Vortex Assassin Passive Skill Tree & Gem Links
Passive Skill Tree
You can find an optimized Level 93 Path of Building here. If you are not comfortable with Path of Building, we also have a PoePlanner for you.
For more information about the appropriate gear choices and their breakdown, please refer to our Gear page.
Progression Advice
Since Poison mostly scales with Gem levels and Passive Points / Ascendancy, you're going to be able to stay relatively tanky even while being lower level.
Here's a level 80 Path of Building and a PoePlanner to give you an idea of how your tree should look like whenever you're at about that level. This should carry you to the stages where you can afford some nice item upgrades!
Gem Links
As we're playing an Ailment-based build, our Awakened Gems are generally relatively cheap and extremely powerful! Don't neglect these upgrades as they are significant but you can obviously use the non-Awakened version initially.
Auras
Whenever you have acquired a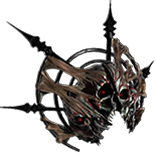 The Devouring Diadem you can reserve all of your Mana by using the following setup. In case you don't have this item yet, you can drop the

Herald of Purity.
Herald of Purity
Herald of Agony
Malevolence
Withering Step setup
As talked about,

Withering Step does allow you to keep up your Elusive permanently, if you so chose. In case you want to do it that way, we recommend putting Withering Step on your left mouse button so it automatically gets popped as soon as possible. Otherwise, you want to pop it every 5-10 seconds to keep up

Arcane Surge Support.
Plague Bearer

Plague Bearer is a really strong buff which "incubates" Damage and then unleashes it over time if you pop the gem. This gives you a tremendous amount of extra clear speed and feels really nice to use. Therefore, you should try to buff it up as much as you can.
Defensives
Cast when Damage Taken Support (Level 4)
Immortal Call (Level 5)
Optional Movement Skill
As I explained, Withering Step will consume your movement skill charges. However, it can be handy to have one on your bar anyhow for when you need to get over a ledge or something like that.
Dash
Second Wind Support
Despair
Despair becomes free when you use the

Impresence (Chaos) amulet. Therefore, you can use it with

Blasphemy Support for a free Curse Aura.
Despair
Blasphemy Support