Herald of Agony / Crawler Occultist Build Guide (PoE Delirium 3.10)
This build is not updated for the current patch, but we have evaluated it and we consider it to still work as intended. You can try it out, but you may find slight differences between this guide and the current game state. Although viable, this build is not considered strong enough to be an optimal play choice during this league.
Guide Format
This build guide is split over multiple pages, both to prevent it from getting too long, as well as to help you better find the information you are looking for. In addition to the current page, which presents general information about the build and also contains a Leveling and FAQ section, we have the following pages:
Introduction
Here we are looking at very interesting and different skill.

Herald of Agony summons a Crawler based on how many times you have poisoned an enemy recently. The Crawler gets stronger and faster the more poisons you apply. Each poison is a stack of virulence, each virulence stack is a flat amount of physical damage and percent attack speed for the crawler. In order to build around that skill the main thing you have to focus on is keeping virulence stacks as high as possible. Virulence stacks cap at 40, and the more stacks you have, the faster they fall off. Essentially keeping them above 35 is not easy.
The build is tailored to excel at the harder content of the game. Profane Bloom is immensely powerful in any build that struggles with clear speed, especially this one. By going Occultist you can also manage go for at least 10k energy shield pool with ease; you also do not worry about stuns, and the sustain via Wicked Ward and Vile Bastion is incredible.
Build Summary
Overall it is not expensive to play a build like this, the only mandatory thing is the specific jewel that adds chaos/physical damage to spells, which is very easy to obtain. Basically you only need the Hypnotic Eye base, which you can roll yourself. For the build to be playable in maps you need to invest no more than 30c. The unique body armour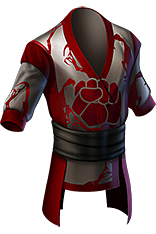 The Coming Calamity is the best choice because of the 2 additional levels to herald gems and more importantly, no matter how many support gems you apply to

Herald of Agony it always reserves 45% mana, which also lets us run

Discipline. The other things to look for early on is elder gloves with the "Socketed gems are supported by level # Poison" and the unique ring

Dream Fragments, which solves all our problems with being frozen and chilled.
The skill chosen for poison application is

Ball Lightning. Due to its mechanic you can apply multiple poisons with a single cast, which is exactly what we are looking for. The only thing that we need to work on is to make it possible for such lightning based skill to apply poisons. In order for a skill to poison, you need to know two things. First, only chaos and physical damage can poison, and the second thing, you need chance to poison. In order to make Ball Lightning deal chaos or physical damage we socket a single Hypnotic Eye abyssal jewel with a specific mod that adds physical or chaos damage to spells. Now that Ball Lightning deals the type of damage we need in order to poison all we need is poison chance. The way this build acquires poison chance is via an elder based gloves rolled with the mod "Socketed gems are supported by level # Poison". This simply allows you to socket Ball Lightning in your gloves and have 60% chance to poison simply by being supported by the

Poison Support. Herald of Agony gives you additional 20% chance to poison with hits while active. At 80% chance to poison it is more than enough to be playable. If you want to improve the chance further you can look for 5% chance to poison on jewels, preferably combined with percent energy shield. The build also specializes heavily in applying strong curses via curse on hit setups.
Pros & Cons
Pros
+ Hardcore viable
+ Great for endgame content
+ One of the best sustains in the game
+ Very easily obtains huge energy shield pool
Cons
- Relies on minion AI
- Can feel clunky to some people that are new to the skill
Playstyle
Offensively, your job is to curse whole packs of monsters to make sure they will explode via Profane Bloom when hit by your crawler. Passively you will trigger

Flesh Offering when hit via

Cast when Damage Taken Support setup. Cursing enemies with

Projectile Weakness is essential, this lets your crawler pierce while also using a bigger damage multiplier than

Pierce Support.
Defensively, great energy shield pool combined with the Occultist's sustain proved time and time again it is very hard get kill. The nature of the build lets us run only defensive flasks which make you not even feel most hits, or just block them instead of taking the damage at all. Zealot's Oath makes use of some life regeneration you have here and there, and also applies the life regeneration you get from your

Summon Stone Golem to your life pool instead. Well optimized character will also be running highly effective

Temporal Chains and

Enfeeble, which makes enemies very weak and slow.
For Playstyle, you should keep your distance whenever possible. Use Ball Lightning in order to keep up virulence stacks and curse enemies. Against single targets, keep in mind once your energy shield has started recovering recently you can tank some hits while spamming Ball Lightning for maximum virulence stacks. Use Vaal Discipline in sticky situations. Shield Charge should be used all the time to move around, instead of running.
Passive Tree
Here is an endgame version of the passive tree.
For more information, be sure to check out the passive skill tree page.
Ascendancy, Bandits, and Pantheons
Our Ascendancy, Bandit, and Pantheon Power page goes into detail about all the choices you need to make in these regards.
Gems
We go over all of the gem links this build uses in the end-game on our Gem Link page.
Gear Summary / TL;DR
These items provide a good balance between offense and defense and are enough to deal with the endgame, although there is definitely a room for improvement. Please ensure you read the Gear, Jewels and Flasks page in its entirety.
Leveling
As a reminder, we have several guides to help you level up a character.
The build can be used from level 16, by using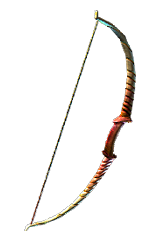 Quill Rain in combination with

Rain of Arrows for very fast poison stacking.

Herald of Agony will easily carry all the way up to level 53, when you should equip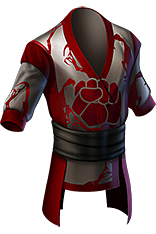 The Coming Calamity and socket the gem in it.
Leveling trees
Before transitioning to Chaos Inoculation.
Useful Leveling Uniques
As you begin a new character there are few unique items that can boost your power exponentially.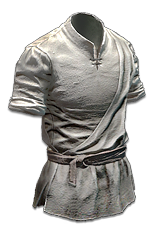 Tabula Rasa allows you to have a 6-Linked skill as early as you get the gems.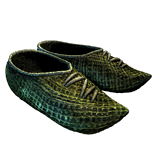 Wanderlust gives a decent movement speed, which will make your leveling that much more efficient.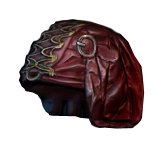 Goldrim provides a lot of elemental resistnaces, this will let you worry less about gearing when approaching certain Act encounters. Use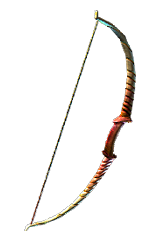 Quill Rain with

Rain of Arrows and

Lesser Poison Support in order to accumulate large amount of poisons as early as level 16. Here is the gem setup you should have for

Herald of Agony at level 16:
This setup can easily carry you to maps. Just make sure to put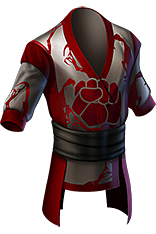 The Coming Calamity and socket the herald into it at level 53.
Gem Progression
Using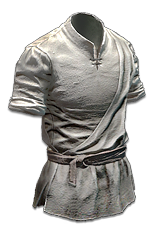 Tabula Rasa will allow you to have 6-Link gem setups early on, which is why we show such examples below. If you cannot get Tabula Rasa (or another item with a 6-Link), then simply prioritize the first gems in each link provided below.
In order to acquire gems that are not available to your class as a quest reward, simply ask a friend to buy them off vendors for you, or buy them yourself from Sioasa in The Library in Act III Library.
From level 1, you should use the following link.
Freezing Pulse
Onslaught Support
Arcane Surge Support
At level 10, you are able to add

Flame Dash, which will help with your mobility.
At level 16, you can start obliterating the leveling content by using the following gem links. At this point you need to be wielding a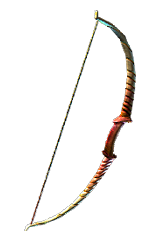 Quill Rain. At this point you should also add

Blink Arrow for additional mobility.
Vaal Rain of Arrows
Lesser Poison Support
Herald of Agony
At level 18, your

Herald of Agony link should look like this.
At level 38, you have access to

Curse On Hit Support, which will slightly change your game play. At this point you ascend into Occultist – Profane Bloom. This allows you to start running a curse on hit gem and drop

Pierce Support from the

Herald of Agony link.
This allows you to start running a curse on hit gem and drop

Pierce Support from the

Herald of Agony link.
FAQ
The build looks like it needs a lot of investment and specific items, is there an easier way to start playing it?
In the beginning, all you need is 4-Links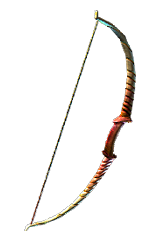 Quill Rain. With this setup you can build around

Herald of Agony at level 16 and you will destroy the leveling content. At level 53 you can put your herald gem into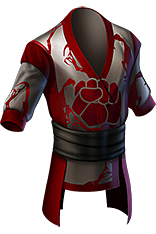 The Coming Calamity and this will be more than enough damage in order to progress through the endgame. Here are the following two gem setup links you need in order to start playing at level 16:

Vaal Rain of Arrows


Lesser Poison Support
Herald of Agony

Herald of Agony


Pierce Support


Minion Damage Support


Damage on Full Life Support
Conclusion
This build, even though heavily improvised, turned out to be very fun to play while also end game viable. The play style feels very good, the character is insanely hard to kill. Managing to tank Shaper's slams and other heavy hitting mechanics feels great. You can run most map mods except for no regeneration, even though even this is manageable.