The Vortex & Creeping Frost Occultist Build Guide (PoE Harvest 3.11)
Guide Format
This build guide is split over multiple pages, both to prevent it from getting too long, as well as to help you better find the information you are looking for. In addition to the current page, which presents general information about the build and also contains a Leveling and FAQ section, we have the following pages:
Introduction
With the launch of 3.5 Betrayal league, skills like

Vortex and

Creeping Frost got a huge damage buffs. There also has been an indirect buff to such cold damage over time skills, and this is indeed the introduction of Cold damage over time multiplier stat. The Occultist ascendancy class also had some additions that complement cold damage over time themed builds, Void Beacon and Frigid Wake both improve the damage potential, along with bringing a lot of quality of life with the Chill and Freeze immunity.
When properly geared, the Vortex and Creeping Frost Occultist can easily achieve over 12k Energy Shield. Being very tanky is kind of mandatory when it comes to endgame in the Betrayal league, considering how hard some syndicate members hit. Your main damage source is Vortex, which has the potential to kill tough targets like The Minotaur in less than a minute.

Creeping Frost can be used in sticky situations in order to nuke enemies from a far. The build also utilizes strong curses in order to weaken the enemy even more.
Build Summary
The

Vortex and

Creeping Frost Occultist can be very expensive when it comes to perfect endgame items, but can also be played on a budget. Before transitioning to Chaos Inoculation you can easily play hybrid up until level 70-75. The flat Energy Shield from both Wicked Ward and Vile Bastion will help a lot in the transition. With very little investment you can reach more than 7k Energy Shield by level 70. Some of the more expensive items when it comes to endgame are definitely the weapon and a well rolled Vaal Regalia.
Pros & Cons
Pros
+ Hardcore viable
+ Very versatile, can do most map mods
+ Can be started on a budget
Cons
- You have to spend a lot of currency to reach full endgame potential
- Damage over time build play style might not appeal to some players
Playstyle
The

Vortex and

Creeping Frost Occultist has a different play style than most caster builds you have played. Your main goal is to get close to enemies and drop down a Vortex that will obliterate enemies shortly after. Utilizing Phasing, which removes unit collision, allows you to run through packs of monsters and drop a Vortex in the middle of a pack.
Offensively,

Phase Run will give you the needed Phasing in order to pass through enemies, the additional movement speed it provides is also very useful, considering you mainly depend on running around when it comes to mobility. Running in a pack of monsters and casting Vortex is the core of the play style of this build. Use

Creeping Frost to improve single target damage and clear from a far when needed. Elemental Equilibrium can be utilized by using

Storm Brand and

Orb of Storms.

Frost Bomb can be used to reduce enemies' cold resistances even further.
Defensively, the huge Energy Shield pool and the great amount of sustain you have by being an Occultist makes you very hard to kill.

Cast when Damage Taken Support and

Immortal Call will prevent the occasional dangerous moments when killing porcupines. The build can run both

Enfeeble and

Temporal Chains in order to make enemies very slow and reduce their damage done.

Vigilant Strike with its threshold jewel is a great way of having Fortify effect all the time.
Passive tree
Here is an example of the endgame passive skill tree.
For more information, be sure to check out the passive skill tree page.
Ascendancy, Bandits, and Pantheons
Our Ascendancy, Bandit, and Pantheon Power page goes into detail about all the choices you need to make in these regards.
Gems
We go over all of the gem links this build uses in the end-game on our Gem Link page.
Gear Summary / TL;DR
These items provide a good balance between offense and defense and are enough to deal with the endgame, although there is definitely a room for improvement. Please ensure you read the Gear, Jewels and Flasks page in its entirety.
| | |
| --- | --- |
| Item Slot | Item Name |
| Head | Rare Helmet |
| Amulet | Solstice Vigil |
| Chest | Rare Vaal Regalia |
| Gloves | Rare Gloves |
| Boots | Rare Boots |
| Belt | Rare Crystal Belt |
| Rings | Rare Rings |
| Weapon | Rare Sceptre |
| Shield | Rare Shield |
Leveling
As a reminder, we have several guides to help you level up a character.
Leveling the

Vortex and

Creeping Frost Occultist should be fairly easy. You can start using the skills as soon as you get them, they have enough damage to carry you through game's leveling content. As long as you have good movement speed Vortex feels great while leveling since it is an instant cast and you can just run to next zone while dropping vortexes in order to kill enemies that follow you. You should play with a hybrid life pool until you are ready to spec into Chaos Inoculation. While leveling you should pick up some life nodes on the passive skill tree, which you will respec later on.
Leveling trees
Here is an early version of the passive skill tree prior to transitioning to Chaos Inoculation.
Useful Leveling Unique Items
As you begin a new character there are few unique items that can boost your power exponentially.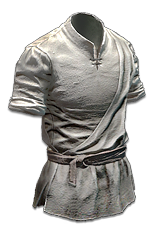 Tabula Rasa allows you to have a 6-Linked skill as early as you get the gems.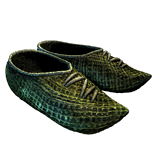 Wanderlust gives a decent movement speed, which will make your leveling that much more efficient.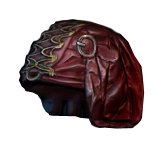 Goldrim provides a lot of elemental resistances, this will let you worry less about gearing when approaching certain Act encounters.

Lifesprig will help out with the damage output early on.
Gem Progression
Using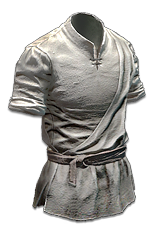 Tabula Rasa will allow you to have 6-Link gem setups early on, which is why we show such examples below. If you cannot get Tabula Rasa (or another item with a 6-Link), then simply prioritize the first gems in each link provided below.
In order to acquire gems that are not available to your class as a quest reward, simply ask a friend to buy them off vendors for you, or buy them yourself from Sioasa in The Library in Act III Library.
From level 1, you should use the following link.
Freezing Pulse
Onslaught Support
Arcane Surge Support
At level 10, you are able to add

Flame Dash, which will help with your mobility.
At level 12, you should pick up

Creeping Frost in order to level up the gem while you are progressing.
By level 18 your your

Freezing Pulse link should look like this:
At level 24 you can pick up

Discipline for additional defense.
At level 28 you can pick up

Vortex, which will replace your

Freezing Pulse. Use the following link:
Vortex
Controlled Destruction Support
Elemental Focus Support
At level 31 you are ready to use all the needed support gems for maximum damage output.
Level 38 allows you to get

Bonechill Support, which will let you run the optimal gem setup for

Creeping Frost.
FAQ
When Should I go CI and How Much Energy Shield Should I Have at That Point?
If you have decent gear you can go Chaos Inoculation as early as level 60-70. Consider that you should have Wicked Ward and Vile Bastion if you want to do that first. You should also be using

Dream Fragments until you ascend into Frigid Wake. With decent gear you should easily achieve 7-8k Energy Shield at the very least.
What anoint to go for?
Void Barrier and Anointed Flesh are both great notables to go for.
Conclusion
The

Vortex and

Creeping Frost Occultist is one of the safest builds to play at the moment – partially due to its high end damage potential, as well as its powerful disabling skills. With ample debilitating curses and Aspect of the Spider at its disposal, it hinders enemy movement considerably and renders them helpless to your Vortex onslaught.