Uber Labyrinth Farmer Juggernaut Build Guide (PoE Delirium 3.10)
Guide Format
This build guide is split over multiple pages, both to prevent it from getting too long, as well as to help you better find the information you are looking for. In addition to the current page, which presents general information about the build and also contains a Leveling and FAQ section, we have the following pages:
Introduction
Uber lab farmers have been present since the Labyrinth has been added to the game and basically it is just a character that can run Eternal Labyrinth fast and efficiently without danger for its life. The character aims to run labyrinths with as many keys as possible, making big profit from chests and helmet enchants. The marauder's ascendancy class Juggernaut provides huge amount of physical damage mitigation which practically makes Labyrinth traps and uber Izaro a joke. We choose

Earthquake as a main skill because it is a solid 2-hand ability that does well on single target. A run with at least 4 chest keys takes around 10 minutes if you can navigate yourself well through the Labyrinth. The daily layouts also play a big role in how fast you can clear a Labyrinth. Also the guide is designed in such way that you can start farming uber Labyrinth as soon as you manage to get the trials done.
Build Summary
The build requires nothing to start considering you can begin as a league starter and farm uber Labyrinth within the first day of a league. For very early weapons you should consider solid two hander uniques like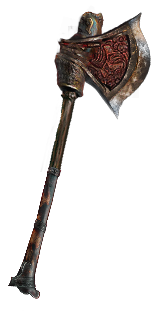 Kaom's Primacy,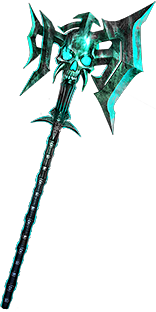 Sinvicta's Mettle,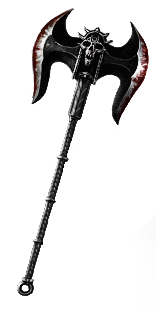 Hezmana's Bloodlust,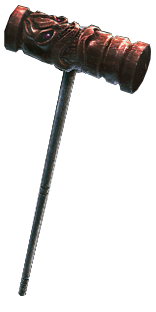 Marohi Erqi,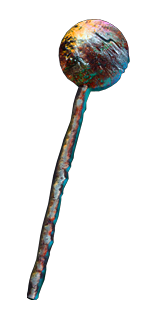 Voidhome or a decently rolled rare weapon with at least 350pDPS. These are all very cheap weapons in every league so you should not have problem with acquiring them. The build can start farming uber labyrinth on a 5-link with no issues. Ideally for high-end weapon you would be using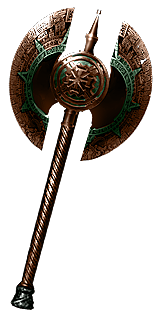 Atziri's Disfavour. Use global chats in order to complete uber trials faster.
Pros & Cons
Pros
+ Hardcore viable
+ Very tanky, as all juggernauts are
+ One of the best and cost-efficient uber labyrinth farmers
+ Can be started without investment and farm its way up
Cons
- The build is created for the solely purpose of running Labyrinths, and lacks in damage when it comes to red maps and end game content in general
Playstyle
Offensively, if the initial hit does not kill a pack of monsters, the aftershock will. Damage is more than enough when you acquire a decent weapon. Make sure to keep up

Blood Rage at all times and drop

Ancestral Warchief when encountering tougher enemies.
Defensively, the generic toughness of the build will take care of most damage passively. You should be immune to physical damage when

Cast when Damage Taken Support is triggered.
For Playstyle, our only goal is to complete the Labyrinth with as many keys as we can acquire on our way to the end, which means, leaving Izaro's buffs up, picking mysterious shrines, opening secret passages, doing puzzles and killing Argus. You can skip all traps and trash mobs by using your

Leap Slam setup. When you get to tougher enemies weapon-swap and kill them with your two-hander using

Earthquake. Regular monster packs should die to a single attack.
Passive Tree
Here is an endgame version of the passive tree.
For more information, be sure to check out the passive skill tree page.
Ascendancy, Bandits, and Pantheons
Our Ascendancy, Bandit, and Pantheon Power page goes into detail about all the choices you need to make in these regards.
Gems
We go over all of the gem links this build uses in the end-game on our Gem Link page.
Gear Summary / TL;DR
These items provide a good balance between offense and defense and are enough to deal with the endgame, although there is definitely a room for improvement. Please ensure you read the Gear, Jewels and Flasks page in its entirety.
Leveling
As a reminder, we have several guides to help you level up a character.
Leveling the build is pretty straight forward. You should not have any issues on your way to Act X, the damage and survivability should be more than comfortable as long as you replace items frequently.

Earthquake is a decent early game so you can start playing with it as soon as you get it at level 28, its vaal version is also very useful when it comes to boss killing. Until level 28 you can play with

Molten Strike and

Sunder.
Leveling Trees
This is the passive tree needed to start farming Uber Labyrinth (level ~75).
Around 5,5k life should be considered good enough in order to start farming without issues.
Useful Leveling Uniques
As you begin a new character there are few unique items that can boost your power exponentially.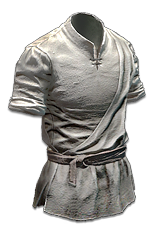 Tabula Rasa allows you to have a 6-Linked skill as early as you get the gems.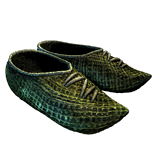 Wanderlust gives a decent movement speed, which will make your leveling that much more efficient.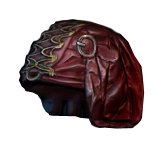 Goldrim provides a lot of elemental resistances, this will let you worry less about gearing when approaching certain Act encounters.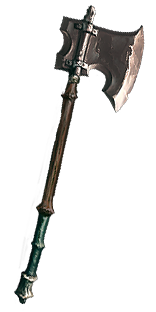 Limbsplit,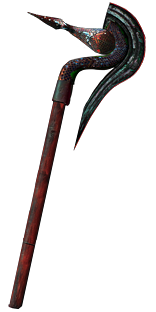 Reaper's Pursuit and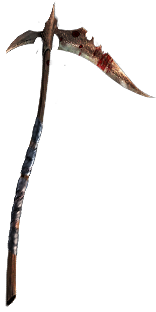 The Blood Reaper will carry you up to level 60 without any problems.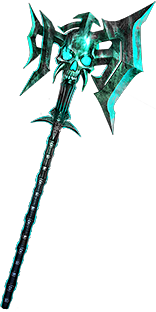 Sinvicta's Mettle will take care of the of the game up until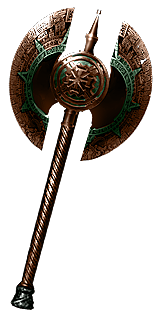 Atziri's Disfavour.
Gem Progression
Using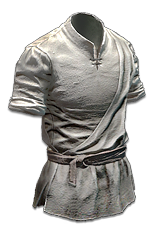 Tabula Rasa will allow you to have 6-Link gem setups early on, which is why we show such examples below. If you cannot get Tabula Rasa (or another item with a 6-Link), then simply prioritize the first gems in each link provided below.
In order to acquire gems that are not available to your class as a quest reward, simply ask a friend to buy them off vendors for you, or buy them yourself from Sioasa in The Library in Act III Library.
From level 1, you should use the following link.
Molten Strike
Onslaught Support
At level 4, add

Ancestral Protector for additional single target damage. At this point your

Molten Strike link should look like this.
Molten Strike
Onslaught Support
Ancestral Call Support
At level 10, add

Leap Slam for additional mobility.
At level 12, you should replace

Molten Strike with the following

Sunder link.
At level 16, add

Herald of Ash for additional damage.
At level 18, your

Sunder link should look like this.
At level 24, you should add

Hatred.
At level 28, finally, you can transition to

Earthquake, your signature skill. We recommend the following link.
Earthquake
Melee Physical Damage Support
Less Duration Support
Maim Support
Added Fire Damage Support
Pulverise
FAQ
How much hit points is it fine to do Uber Labyrinth with?
With the all the physical damage mitigation the Juggernaut can achieve, 5k+ life is enough to safely run the Labyrinth.
How much treasure keys should I aim for every run?
If you are geared enough in order to buff up Izaro and you can kill Argus you should aim for at least 4 keys every single run.
Conclusion
Eternal Labyrinth farm might not be for everyone but it is fun to get into and is a great profit maker. This build is guaranteed to succeed in this specific type of content and feels very good to play with even little to no investment. This is an alternative of making currency in Path of Exile if you do not like running and sustaining maps, using some type of magic finding/quantity build. Also the helmet enchantments can get very expensive and sometimes you hit the jack pot with that one enchant that costs couple

Exalted Orbs.