Ultimate Raise Spectres Necromancer — 5M+ DPS Powerhouse on a Budget (PoE Blight 3.8)
About the Author
Furty has been playing Path of Exile since the release of the Onslaught League in 2013, and has a deep and diverse well of experience within the game. Equally comfortable playing on Hardcore, Softcore, and Solo-Self Found Leagues, recent ladder results include finishing at Rank 5 on the Legion SSF League playing

Essence Drain and the Betrayal League at Rank 186 playing

Elemental Hit. You can follow him on Twitter, or check out his occasional streams on Twitch.
Introduction

Raise Spectre is the builds, sporting the best clear and the best damage. Better yet, it is not gated by any expensive Uniques or items — you can be tearing the Uber Elder to pieces or blitzing through red maps for less than a handful of

Chaos Orbs. The main uniques incorporated, such as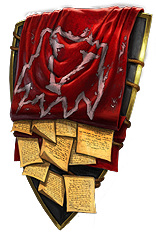 Victario's Charity or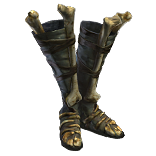 Bones of Ullr, can be obtained easily on any league (such as SSF) or bought extremely cheaply.
There are several types of Spectres that are commonly used, however, this build focuses on making use of the , an underutilized Spectre that actually puts the rest of them to shame. Boss killing, mapping, deep delving (650+) — all fall before the spectral army we can employ, giving this build a rare flexibility that few others can boast of.
Build Assessment
Pros
+ Recent quality of life and numerical buffs in
+ Massive DPS from our cadre of

Raise Spectres (5M+ Shaper DPS)
+ Strong all around defenses (high maximum life, regeneration, 9 Jewel sockets, Phase Acrobatics, high Evasion)
+ Excellent league starter
+ Reaches millions of DPS even with less than an

Exalted Orb of investment
+ Delve to depths of 650+ without trouble
+ Flatten all types of content from the safety of the backline — let your army do the work
+ High movement speed
+ Excellent boss killer (sub 2-minute Uber Elder)
Cons
– Summoner playstyle is polarizing — usually a "love it or hate it" type of build
Playstyle and Build Mechanics
Many players find Necromancer to be a polarizing Ascendancy — the Summoner archetype is a fairly unique one in feel and gameplay, and while certain players fall in love with it from the get-go, others find themselves alienated by the differences. Our

Raise Spectre Necromancer strikes a nice balance between a conventional build and a summoner — since

Armageddon Brand is used as the main trigger for our Elemental Equilibrium, this build does have the combined feel of a spellcaster and a summoner.
This build makes use of the Slave Driver, an uncommon choice but the in Patch 3.8.0 Blight League. Unlike past iterations of the summoner, we do not need to make use of multiple types of spectres to maximize our potential in all areas of the game — boss killing, clear, and delve, the Slave Drivers are exceptional at it all.
Elemental Equilibrium allows us to deal massively increased damage with our minions for free and is easily applied using a self-cast spell. While this is not completely necessary for clearing standard mobs, it is an enormous increase for bossing and Legion rares, and helps us really power through targets that are a bit more beefy. Slave Drivers deal a heavy amount of Lightning damage and can Shock.
Obtain the Slave Driver Spectres
Go to the Control Blocks in Act V.
Cast Desecrate to spawn corpses.
Cast Raise Spectre on a Slave Driver (holding "A" makes this process far easier).
With the new

Raise Spectre gem, the summoned spectre's level is . You should be certain that you are using the highest level

Raise Spectre gem you can afford.
Cast Raise Spectre on a Slave Driver (holding "A" makes this process far easier). Repeat this and the previous step until you have the maximum number of Spectres.
Passive Skill Tree
This is our recommended Level 100 Passive Skill Tree for our

Raise Spectre guide.
This build can achieve a lot of power early, since a lot of the surplus points are invested towards tying Jewel Sockets together. Not only can we quickly stack up a really healthy amount of Life, but Phase Acrobatics adds a degree of elusiveness that underscores the overall fortitude of our build. Elemental Equilibrium is triggered by our

Armageddon Brand, however, it should not be used before reliable triggering can be employed.
Since our build utilizes both

Haste and

Zealotry, the reduced Mana reservation node in the Leadership notable wheel is taken. The Leadership notable itself is not as important, and can be saved for an "icing on the cake" investment when you are in the 90s. Charisma is also used, allowing us to incorporate

Dread Banner to further reduce the accuracy of enemy attacks. Jewels should be invested towards as soon as you have them — since this build makes exclusive use of

Ghastly Eye Jewels, which are typically not expensive or difficult to self-craft, this can usually be done fairly early on.
Phase Acrobatics should be acquired in the latter half of the leveling process, as you head towards maps for the first time. Since we are able to leverage our minions as a frontline of sorts, protecting us from some of the harm other builds may struggle with, the defenses are not as critical early on. As you ease into maps, however, you will find that having a stable base of defense is one of the most important aspects of quickly moving through a map.
Passive Tree Progression Advice
Due to a fair amount of allocation being invested towards Jewel sockets, you can easily acquire all the core notables and keystones by the time you reach maps. Most of the end-game points are used to pick up additional Jewels and Maximum Life.
Gems
In addition to the

Raise Spectre link for our Slave Drivers, we also use

Armageddon Brand as a means of procuring the Elemental Equilibrium effect, as well as applying our curse of choice and

Blind Support. Brand skills are excellent to suit this purpose, as they stick to targets, can be cast at range while repositioning, and do not need to be re-applied if the target moves. This makes

Armageddon Brand the ideal candidate versus other skills that are often used to fulfill a similar purpose.
Auras are relatively flexible, but our preferences are

Wrath and

Zealotry. We also make good use of

Vaal Haste as a damage steroid, but the actual

Haste aura itself is not used.

Wrath adds a huge amount of Lightning damage to our

Raise Spectres.

Zealotry also adds a lump of straight damage as well as extra regeneration for you and your minions from Consecrated Ground, which can be enormously beneficial during encounters where your Spectres are taking heavy damage.
A classic combination of

Desecrate and

Flesh Offering gives all of our minions a massive injection of attack, cast, and movement speed, and these can be auto-cast to eliminate any frustration — see the Gear section for more information.
Many players have complained of the Slave Drivers having "twitchy" AI, and not behaving as predictably as other spectres. Fortunately the new

Feeding Frenzy Support gem solves this problem entirely. For our sixth gem we have several options that vary according to your playstyle, gear level, and what kind of content you are looking to tackle.
Raise Spectre
Spell Echo Support
Minion Damage Support
Feeding Frenzy Support
Elemental Focus Support
Player's Preference
Options for the sixth link:
As we mentioned earlier in the guide,

Armageddon Brand is a self-cast skill that is used to trigger the Elemental Equilibrium effect. In addition to being a straight damage boost for that aforementioned reason, it can also be used as a means of applying a Curse of Choice as well as

Blind Support.
Armageddon Brand (Level 1)
Blind Support
Curse On Hit Support
Curse of Choice
Our default recommendation for your curse is

Conductivity, since our build has fairly potent base survivability and most players look to maximize their damage output. For this purpose,

Conductivity is an ideal candidate, adding further chance to shock and further reducing enemy Lightning Resistance alongside Elemental Equilibrium. Other options can be more defensive, especially for players on the Hardcore servers, or for those who want to give themselves the best chance of reaching Level 100. Good options for defense are

Temporal Chains and

Enfeeble.
Auras 4-Link

Vaal Haste is only used for the active effect, and

Haste itself is not employed.

Generosity Support is a very important gem for maximizing the damage of our

Raise Spectres. Quality on the aura gems is actually beneficial, unlike most builds, because having a healthy area of effect ensures that your spectres are always benefiting from your buffs.

Animate Guardian is an important support minion that can equip items and even Uniques to help buff you and your

Raise Spectres. The new

Summon Carrion Golem further buffs minions and acts as a distraction in many situations. If you do not yet have the capability to run

Dread Banner in addition to

Wrath and

Zealotry, drop it from the link and turn this 4-Link into 2 separate 2-Links within the item. Link

Summon Carrion Golem to

Meat Shield Support, and

Animate Guardian to

Minion Life Support.
The most important items to equip your

Animate Guardian with are typical support Uniques. These are commonly used for this purpose and very cheaply obtained, and perfectly viable for leagues such as Solo Self-Found:
We will go into more detail about the

Animate Guardian and more ways of optimizing it later in the guide — check the Improving the Animate Guardian to learn more.
This link should ideally be socketed in a wand with the crafted affix "Trigger a Socketed Spell When You Use a Skill" if possible, as it removes the need to cast any of these skills.
Desecrate
Flesh Offering
Blade Vortex

Blade Vortex can be an alternate means of procuring Elemental Equilibrium while clearing, as stopping to cast

Armageddon Brand constantly is simply not worth it. You will need to have Cold or Fire damage to spells on your wand for this to work, and

Blade Vortex is not worth using unless this setup is being employed. Replace it with a gem of your choosing if this is the case;

Enduring Cry, your Curse of Choice, and

Convocation are examples of options.

Phase Run does not need to be linked, although it makes little difference either way as it is too high to be activated by CWDT.
Cast when Damage Taken Support (Level 10)
Immortal Call (Level 12) or Guard Skill of Choice
Phase Run (Level 20)
Unset Ring(s) 1-Link(s)

Flame Dash should be socketed in an

Unset Ring.
If you are not using

Convocation in your Wand, it can be helpful to have a second

Unset Ring with

Convocation socketed.
Similar to

Armageddon Brand, it can be beneficial to keep these gems at Level 1 to avoid running out of Mana if you are casting them often.
Ascendancy, Bandits, and Pantheon
Ascendancy
Mindless Aggression
Unnatural Strength
Commander of Darkness
Plaguebringer
Additional Information
Ascendancy points are very important for Summoner builds. In Patch 3.8.0 Blight League, the Necromancer Ascendancy was altered considerably. While each Labyrinth completed still carries considerable weight, Summoners are no longer as reliant on the Ascendancy for Minion Survivability and viability. Consequently, leveling is easier across the board and multiple types of minions can be incorporated into the same build should you desire.
Mindless Aggression is the natural first choice for most Summoner builds. It gives a nice helping of everything we need to level smoothly; Minion Life, Damage, Movement Speed, and Attack/Cast Speed.
Unnatural Strength is one of the most powerful nodes available in the end-game, yet it also provides a nice increase to your potency while leveling up. With the new Raise Spectre changes in 3.8.0 Blight League, the level of your gem now sets the level of the raised spectre directly, making gem levels one of the most important stats for damage and accuracy. This node is also quite valuable when considering the Animate Guardian's mortality.
Commander of Darkness is an overall improvement to your Minions' Damage and Elemental Resistances. You must be running an Aura for the Minions' to receive the benefit, however, by the time you acquire this node you should be running at least Zealotry. The Elemental Resistances do quite a lot for minion survivability, and is a major step towards ensuring that you never need to resummon your Raise Spectres. With some of the new minion nodes on the tree introduced in 3.8.0 Blight League, your minions should be extremely durable in the end-game.
Plaguebringer is the icing on the proverbial cake, granting additional damage, clear, and damage reduction whenever at least one corpse is nearby or consumed. While this node is not exceptional by itself, the alternatives — Essence Glutton, Bone Barrier, and Mistress of Sacrifice — provide very little to this build, and we have a hard time utilizing them to their utmost. Plaguebringer provides the most for our final point and rounds out the build quite nicely indeed.
Deal with the Bandits Reward
The best option for this build is to for the 2 Passive Points.
Pantheon
Major Gods
Soul of Lunaris is the best option in most situations and should be upgraded to prevent chains amongst you and your minions.
Soul of Solaris can be a potent choice when fully upgraded for bosses such as the Uber Elder.
Minor Gods
Soul of Shakari should be upgraded as soon as possible to remove Poison as a threat.
Soul of Yugul is the best choice for Uber Elder.
Gear Summary / TL;DR
These items strike a balance between power and cost-effectiveness. If you want to explore more options for Gear (both budget and high-end), Flasks, or get more information on alternatives and specialty items, please ensure you read the Gear, Jewels, and Flasks section in its entirety.
Gear, Jewels, and Flasks
Armour
Chest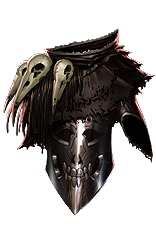 Vis Mortis is the best option in virtually all scenarios. Defensively you gain a fair amount of Energy Shield, while your Slave Drivers deal extra Chaos damage.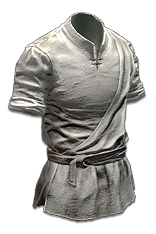 Tabula Rasa can be used early on in a league, as it is easily farmed in Blood Aqueducts on the first day of a league, even on Solo Self-Found.
Helmet
As with all summoner builds, the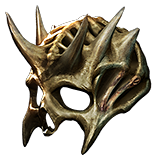 Bone Helmet is our go to choice. Prioritize affixes as follows:
[Uncapped] Elemental Resistances
+# to Maximum Life
+# to Level of Socketed Minion Gems (see the Improving the Animate Guardian section for why this is important)
+# to Maximum Energy Shield / +# to Maximum Life
+# to Maximum Mana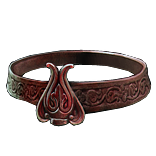 Wraithlord is a perfectly fine option while leveling and early in the end-game.
A Rare Helmet that is not a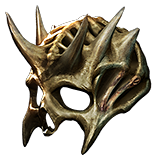 Bone Helmet is also perfectly fine in the early end-game, and you could even kill Uber Elder without issues. Simply focus on capping your Resistances and finding a large Maximum Life roll.
in order of priority:
Spectres have 40% increased Damage
Spectres have 12% increased Attack and Cast Speed
30% increased Conductivity Curse Effect
Flesh Offering grants an additional 21% increased Attack Speed
30% increased Flame Dash Cooldown Recovery Speed
Gloves
A pair of Rare Gloves should be used. Energy Shield and Evasion Bases (or hybrids, such as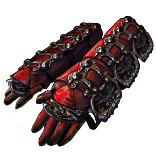 Murder Mitts) are the most preferable, as we are using Acrobatics which halves Armour value. Prioritize affixes as follows:
[Uncapped] Elemental Resistances
+# to Maximum Life
Minions Have % Increased Damage (Crafted)
Boots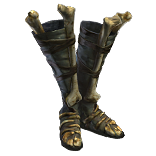 Bones of Ullr should be used when you are on a budget. They are extremely cheap and easily obtained on any league and enchants are widely available. They can be used throughout the entire endgame and are easily good enough to destroy the Uber Elder should you desire. The main downside of these boots is the Movement Speed roll, but the extra level to

Raise Spectre could be quite valuable if it pushes you to a breakpoint.
A pair of Crafted Rare Boots is the best possible upgrade. By using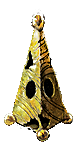 Potent Chaotic Resonators socketed by

Bound Fossils and

Shuddering Fossils you should eventually be able to get a pair of Boots with 25%+ Movement Speed. You can also use a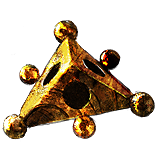 Powerful Chaotic Resonator and add a

Pristine Fossil, although this adds cost. Repeat this process until you have a smattering of rolls you are satisfied with — obviously, having more currency and/or more Fossils to invest will allow you to aim for a better set of rolls. That said, all you really need is Movement Speed and the Spectre gem level roll and one other useful stat (Life or Resistances) for the Rare boots to outstrip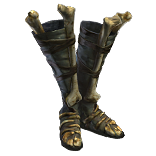 Bones of Ullr.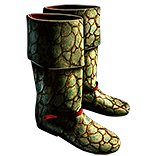 Two-Toned Boots (Fire and Cold Resistances) are a great base since you can guarantee they will already have some Resistances through their implicit.
Weapon and Shield
Weapon
Lightning Damage to Spells is a due to Elemental Equilibrium, so avoid it at all costs.
We prefer wands with cast speed implicits (such as the

Profane Wand). The three most important stats to have are:
Minions Deal % Increased Damage (ideally Citaqualotl's Incursion Prefix — 90-95% Increased Minion Damage)
Adds Fire OR Cold Damage to Spells (allows you to socket Blade Vortex in the wand to trigger Elemental Equilibrium)
Trigger a Socketed Spell When You Use a Skill (Crafted — Syndicate Recipe)
Multi-modded Wand
This is a late game upgrade you can craft yourself. The easiest way to begin is to find a Wand with the Citaqualotl's Incursion Prefix (90-95% Increased Minion Damage). It is easiest if this is the only stat on the Wand, which can be achieved by gambling with
Orb of Annulments, but having at least three open Suffixes and one Prefix is necessary for a top-quality wand. Once you have a Rare wand ready to go with the aforementioned affixes, head to the crafting bench:
Craft Can Have Multiple Crafted Modifiers
Craft Trigger a Socketed Spell When You Use a Skill
Craft Minions of % Increased Cast/Attack Speed
Craft Adds # to # Fire Damage to Spells
If you have a second open Prefix, craft +# to Maximum Mana
Since crafts done after Can Have Multiple Crafted Modifiers cannot be changed without removing the affix and re-crafting the item, ensure you are using the highest level crafts possible. This costs several

Exalted Orbs to properly execute and is not at all a necessary item to stomp content, but is a nice end-game upgrade to aim for. If you do not have the necessary crafts, you may need to find another player on the forums to help you for a small fee.
Shield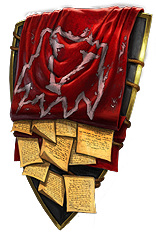 Victario's Charity is the best shield for virtually all situations and should be coupled with the Necromantic Aegis keystone. It has a nice Life roll and grants Power and Frenzy charges to your minions, and is easily obtained on any league including Solo Self-Found.
Accessories
Amulet
A Rare Amulet, ideally with a Dexterity implicit (

Onyx Amulet,

Jade Amulet, and

Citrine Amulet are the best options) is our go-to choice. This is a nice slot for this build as we do not need any of the expensive traditional damage stats such as Crit Multiplier or Weapon Elemental Damage. Prioritize affixes as follows:
+# to Maximum Life
[Uncapped] Elemental Resistances
+# to Attributes (as needed)
% Increased Maximum Energy Shield
% Increased Movement Speed (Shaped Prefix)
% of Damage Taken as Mana Over 4 Seconds (Crafted) / +# to Maximum Mana
+# to Maximum Energy Shield
Rings

Unset Rings are preferred, as Summoner's often need every gem socket they can get. Using

Unset Rings allows us some more freedom with out links. Similar to amulets, we just want high defensive rolls. Prioritize as follows:
[Uncapped] Elemental Resistances
+# to Maximum Life
+# to Attributes (as needed)
% Increased Cast Speed
+# to Maximum Energy Shield
Belt
A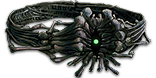 Stygian Vise is the best belt base to use. Prioritize the stats of your belt as follows:
Elemental Resistances
+# to Maximum Life
% Increased Effect of Flasks on You (Crafted)
+# to Strength
+# to Armour
Jewels
Unique Jewels
The only required Unique Jewel is

Unending Hunger, which gives your Minions a learge chance to gain Soul Eater for 30 seconds on kill. This is a huge boost to clear and most bosses. The Intelligence does not need to be allocated to socket the Jewel. If you are not league starting, you can even level with this Jewel. We have chosen to socket it as shown below:

Anatomical Knowledge is a cheap Unique Jewel that is quite powerful defensively that you may consider using before you have truly excellent Abyss Jewels. Even then it does not necessarily need to be replaced, but is also not a required pickup and can be shuffled out in favor of a strong

Ghastly Eye Jewel. We have chosen to socket it as shown below:
Abyss Jewels
Abyss Jewels are preferred over their standard counterparts. We make use of

Ghastly Eye Jewels in all our remaining sockets as well as our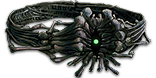 Stygian Vise. Prioritize affixes as follows:
+# to Maximum Life
% Increased Minion Damage if You've Used a Minion Skill Recently
Minions Have % Increased Attack Speed / Minions Have % Increased Cast Speed
Minions Deal # to # Additional Lightning Damage
Any other affixes you can fit in or make use of, especially if you are crafting your own Jewels, are perfectly fine.
Flasks
Be sure to check out our Flask Crafting Guide to learn everything you need to know about how to set up your non-Unique flasks.
Leveling
As a reminder, we have several guides to help you level up a character.
Start out with
Freezing Pulse after killing Hillock. You can also buy

Raise Zombie from Nessa at this point. Ideally, you should socket both and use the Zombies as extra damage.
As early as possible, you will want to link:
When you reach level 12 you will also want to grab

Storm Brand. Link it to

Added Lightning Damage Support and

Onslaught Support for extra damage and movement speed. Do not forget to acquire

Flame Dash in Act I for movement speed.
Replace

Summon Phantasm on Kill Support with

Minion Speed Support in Act II.
If you want to switch to

Raise Spectre while leveling, you should use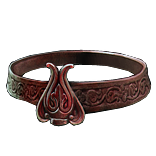 Wraithlord, otherwise you will lack damage and have a difficult time keeping them alive. The 4-Link in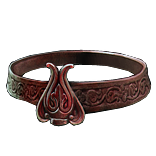 Wraithlord is: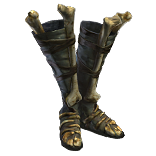 Bones of Ullr and

Sidhebreath are also good for leveling if you have them, and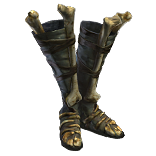 Bones of Ullr can even be used throughout the entire end-game.

Animate Guardian is similar to having your own personal [budget] aura-bot, following you and your undead army around and keeping them buffed up and strong. You can equip the

Animate Guardian with powerful items and gear, however, if the guardian dies .
One of the primary factors behind the survival of the

Animate Guardian is . Your

Animate Guardian gem level should be before you start to equip it with proper gear, especially if they are items you fear to lose. Additionally, there are a few ways of improving your

Animate Guardian's gem level:
Your

Animate Guardian wants as much Life Regeneration as possible to ensure it always stays healthy, even with constant use of

Convocation. One of the main Uniques that is excellent for fulfilling this purpose is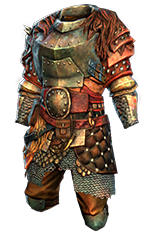 Gruthkul's Pelt, which gives it a large injection of Life, Resistances, and a healthy .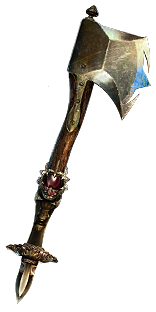 Kingmaker is also an exceptional upgrade for damage and survivability, and ensures that a mobility skill like

Shield Charge (which can procure

Fortify Support) is not at all necessary. It grants you and all your minions

Fortify Support in perpetuity, Culling Strike, +50% to Critical Strike Multiplier, and a nice Rarity bonus.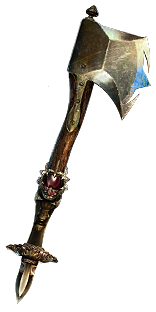 Kingmaker is the best possible upgrade, but not the most essential out of the gate — you want to ensure that your

Animate Guardian will always survive before you start investing too heavily.
Upgrading the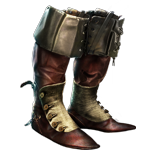 Rainbowstride boots to a pair with the enchant Regenerate 2% of Life and Mana per second if you were Hit Recently is also ideal. Alternately, you can get a Rare pair of boots with Elemental Resistances, Life, and Life regeneration, although this is a larger investment and commitment and not necessary.
Life is one of the best stats for the

Animate Guardian, as we want as much Regeneration on it as possible, creating a nice synergy.
You will need to move your Summon Carrion Golem to another link in order to facilitate this. One option is to use a second

Unset Ring, or you could drop

Blind Support from your

Armageddon Brand 4-Link and slot it in there.
Here is our end-game recommendations for

Animate Guardian equipment, once it is properly Level 20 and you have

Empower Support Level 3/4.
Remember that having a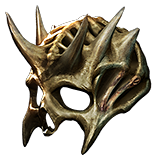 Bone Helmet equipped on that has +# to Level of Socketed Minion Gems is enormously beneficial to your

Animate Guardian's ability to survive (providing you have your link in the helmet, of course).
FAQ
Which Annointment is Best for My Amulet?
Our current preferences are:
My Spectres Are Dying
There are a few additional Minion Survivability nodes on the tree you can take if you find you need them, however, with the Ascendancy and Passive Recommendations we provided your minions should be extremely durable. Ensure you are casting

Convocation often if this process is not already automated.
How Can I Run Two 50% Auras?
As we note in the Passive Skill Tree Section, you will need to acquire the 4% reduced Mana in the Leadership notable wheel. Alternatively, you can get Charisma near the Ranger starting wheel. The build uses both of these notables in the end, so it does not really matter which you get first.